Why Global Citizens Should Care
A year after the Rohingya refugee crisis began to escalate to terrifying proportions, little has changed for the refugees stranded in dismal camps in Bangladesh. The immediate threat of military violence is gone, but the future remains uncertain and other threats abound. The United Nations is calling on the world to not forget about this crisis, and you can join us in taking action on this issue here.
---
A generation of lost children, a referral to the International Criminal Court, and refugee camps besieged by landslides and overflowing with people.
These are some of the hallmarks of the Rohingya refugee crisis that began a year ago, when the Myanmar military escalated what the United Nations has called an "ethnic cleansing."
More than 723,000 Rohingya have been driven from their homes in Myanmar's Rakhine state since August 2017, nearly half of them children. It has brought the total number of Rohingya refugees in Bangladesh to more than 1 million. Around 25,000 people were killed in the brutal campaign, and scores more were maimed, raped, and abused. Houses were burned down and villages razed — and an ethnic minority was nearly exterminated.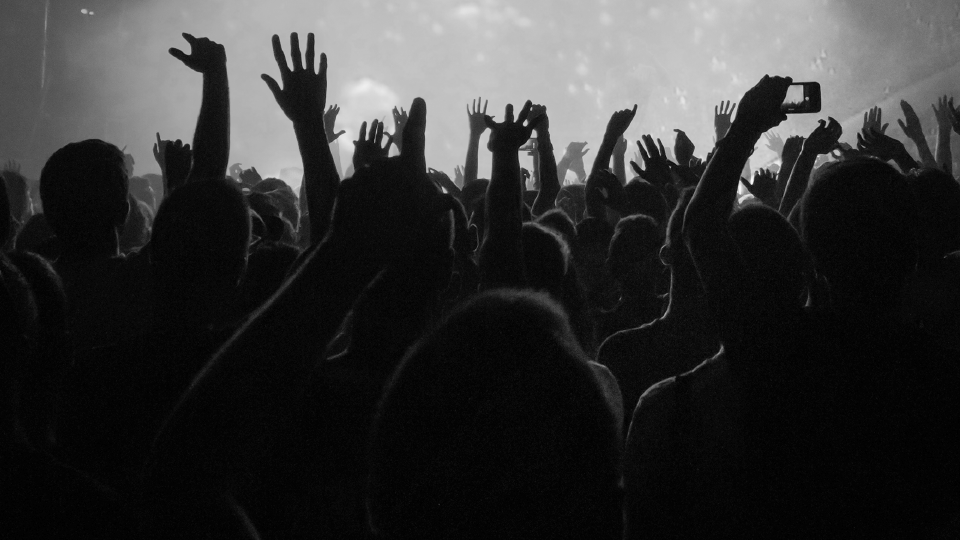 A young girl is pictured in Cox's Bazar, Bangladesh on July 18, 2018. Aid agencies have been warning of the potential for a humanitarian catastrophe over the coming months as heavy rains lash an area home to the world's largest refugee camp.
Image: © Patrick Brown/UNICEF
Take Action: Refugee? Migrant? Human Being. Show Your Support for All People
"These victims of what has been rightly called ethnic cleansing are suffering an anguish that can only stir a visitor's heartbreak and anger," Antonio Guterres, the United Nations secretary-general, wrote in a recent op-ed.  
"Their horrific experiences defy comprehension, yet they are the reality for nearly one million Rohingya refugees," he continued.
This jarring reality has spurred 132 parliamentary members from five Southeast Asian countries to call on the International Criminal Court to investigate Myanmar's military for crimes against humanity.
"Those in Myanmar responsible for these horrific crimes must be held to account; they cannot be left free to commit the same abuses again in the future," Charles Santiago, a Malaysian politician who signed the demand, said in a statement.
Read More: Timeline: How the Rohingya Crisis Unfolded in Myanmar
Myanmar's de facto leader Aung San Suu Kyi, meanwhile, has deflected this criticism in recent days, continuing a years-long effort to discredit allegations that the Rohingya have been mistreated.
"We, who are living through the transition in Myanmar, view it differently than those who observe it from the outside and who will remain untouched by its outcome," she said in a speech on Aug. 22.
For the hundreds of thousands of refugees living in tightly packed camps in Bangladesh, Myanmar's dismissal is deeply offensive, but it doesn't change their day-to-day plight or the uncertainty of their collective future.
Decades of Oppression
The Rohingya are a predominantly Muslim ethnic group from Myanmar's Rakhine state who have clashed with and been oppressed by the country's majority Buddhist population for centuries. In 1982, they were officially denied citizenship by the Myanmar government and have been living in a stateless situation ever since, which has prevented them from receiving government benefits, work permits, and much more, as well as subjected them to bouts of violence.
In recent years, the Myanmar military cracked down on efforts by Rohingya to mobilize for greater rights, and when a small band of Rohingya insurgents attacked a military compound in 2017, a full-blown military incursion into Rakhine state and the killing of Rohingya began.
Read More: After Genocide: What Happens Next for the Rohingya Refugees?
Hundreds of thousands of Rohingya fled for days with little food and water. Along the way, they experienced constant violence and many drowned trying to cross the Naf River into Bangladesh.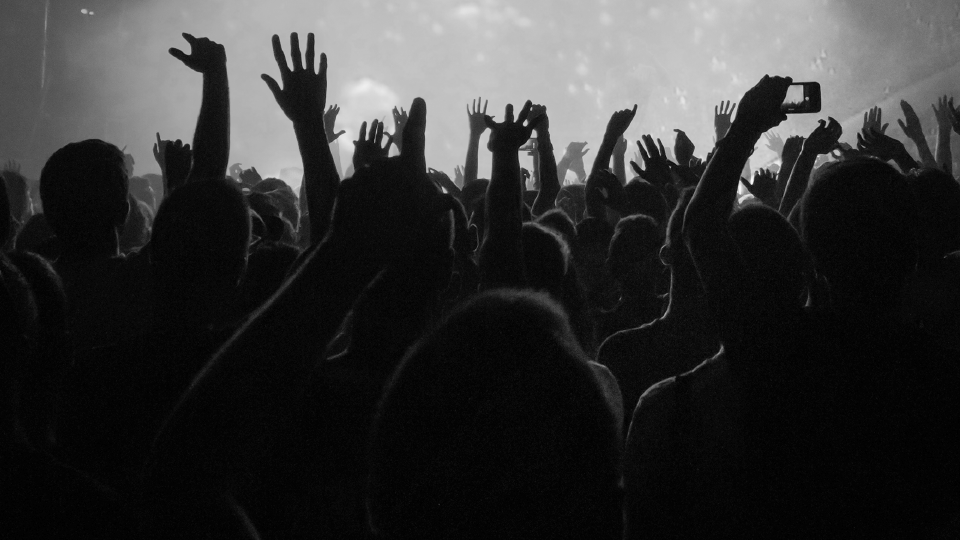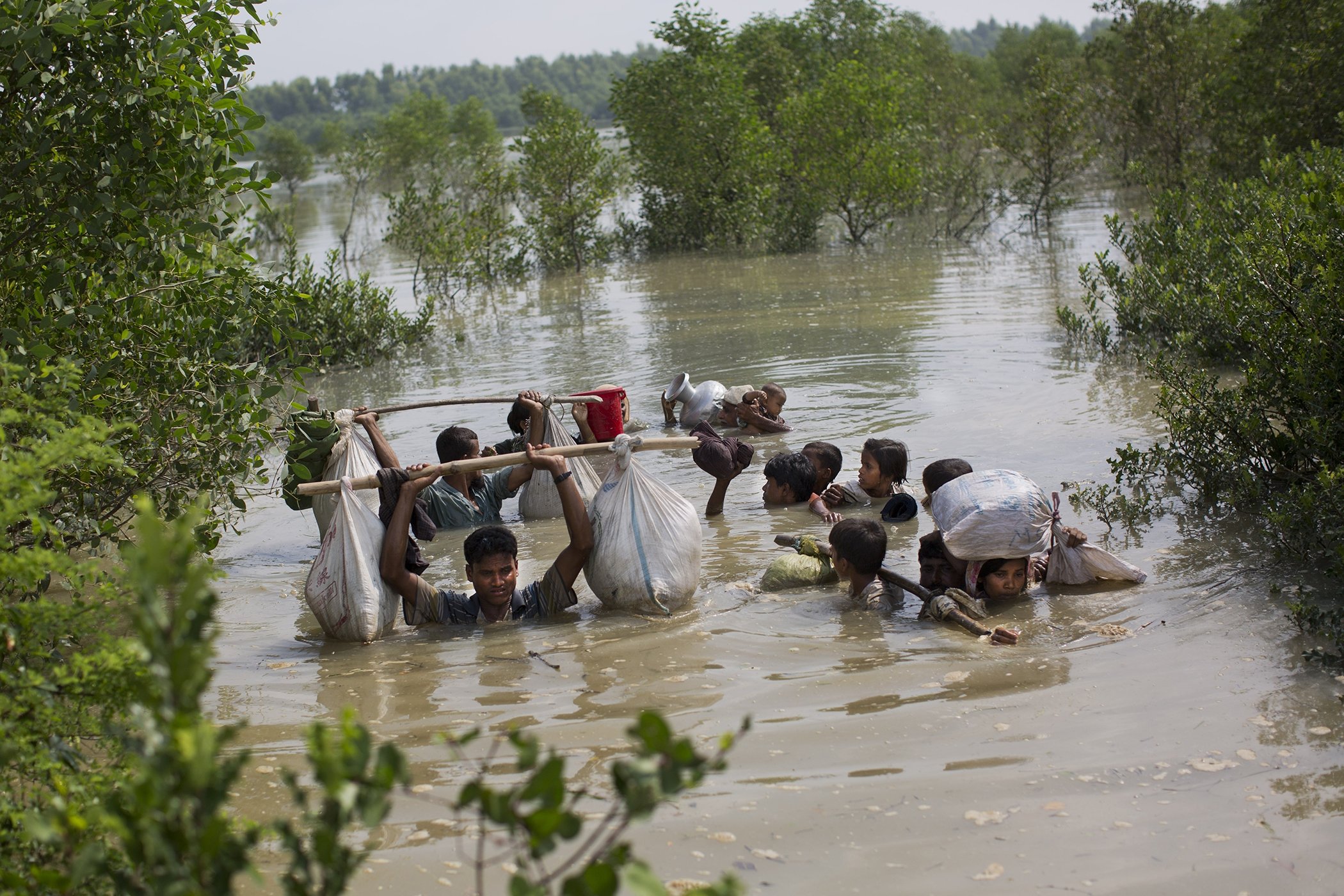 A Rohingya family reaches the Bangladesh border after crossing a creek of the Naf river on the border with Myanmmar, in Cox's Bazar's Teknaf area, Tuesday, Sept. 5, 2017.
Image: Bernat Armangue/AP
For those who made it to Bangladesh, the situation was far from over. The extremely rapid nature of the emergency meant that humanitarian organizations were unable to mobilize in time to meet early needs.
Medical teams had to be flown in to deal with lost limbs and other injuries, severe psychological stress, and emerging health threats like cholera. Operational teams had be to summoned to organize the construction of camps and homes. Food and water for hundreds of thousands of people had to be secured. And therapeutic and educational services had to be arranged for the children in the camps.
It was altogether a herculean feat made more even difficult by restrictions enacted by the Bangladesh government, such as a ban on the construction of permanent dwellings to discourage people from staying.
Read More: Bangladesh Has Finally Begun Registering Rohingya Refugees
And while the refugee camps have gathered a degree of stability, they're still vulnerable to landslides, contaminated water, and elephant attacks. The camps make Rohingya vulnerable to human trafficking and sexual assault. And the indefinite nature of this quasi-detention is risking the long-term health of child refugees.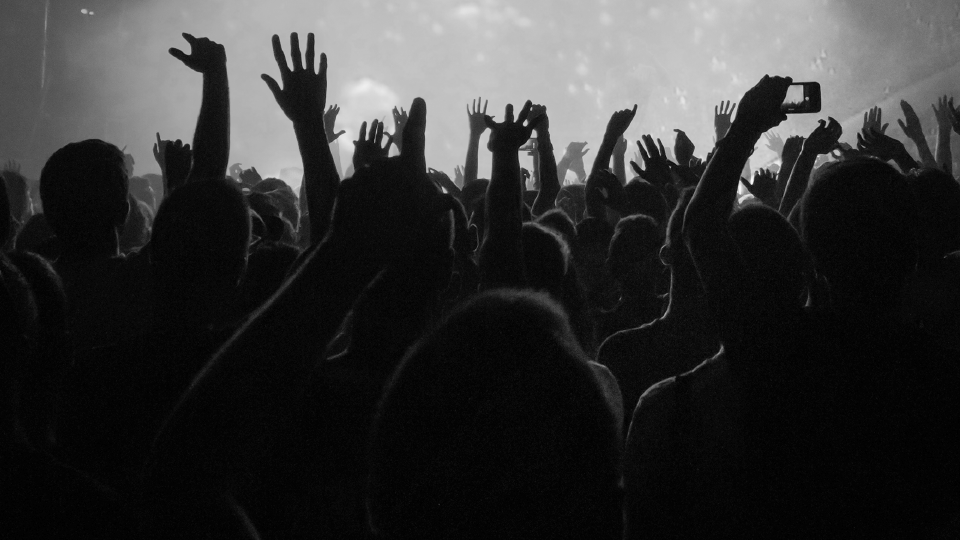 Hussein Johar, 10, is pictured on August 1, 2018. He lives in Unchiprang camp in Cox's Bazar, Bangladesh. Johar works fixing umbrellas and mending shoes and he explains, "I can't go to school because we need the money I make to cover our costs at home."
Image: © Patrick Brown/UNICEF
Earlier this year, a sprawling settlement in Kutupalong became the world's largest and densest refugee camp, housing more than 1 million Rohingya.
"We really want to see everybody accept that this is not a crisis that is going to go away anytime soon and that we have to plan in a more sustainable way for the future, whether that be in terms of providing water and sanitation or health care, or in need of education," UNICEF Bangladesh Representative Edouard Beigbeder said in a statement.
As a sign of the situation's precariousness, Bangladesh plans to relocate 100,000 Rohingya to a river island.
The UN, meanwhile, has been working to broker an agreement to repatriate refugees back to Rakhine state, but, for many Rohingya, that is not a viable option.
"I don't expect they will let us stay here very much longer," Dildar Begum, a Rohingya refugee, told NPR. "But I would rather die than go back there. I would rather drink poison than go back to Myanmar."