---
Why Global Citizens Should Care
Children everywhere deserve to live without violence. Rohingya youth have already suffered enough persecution to last a lifetime. Campaigns like #SpaceOnEarth serve as a reminder refugees living in Bangladesh still need help. You can join us in taking action
here
. 
---
An influx of Rohingya refugees arrived in Bangladesh in August 2017, and they still don't have anywhere to call home.
A new, moving video sheds light on the ongoing crisis, showing what Rohingya children want for their future.
The video is part of #SpaceOnEarth, an anniversary campaign that marks a year since nearly 1 million Rohingya arrived in Bangladesh after fleeing their homes to escape violence in Myanmar's Rakhine state.
Take Action: Every child deserves quality education. Share how a refugee camp is embracing innovative learning.
Launched by the organization BRAC, on Sept. 5, in partnership with philanthropy group Texel Foundation, #SpaceOnEarth serves to educate the public on the current state of children affected by the refugee crisis. 
"It's all about the children and their present suffering," Andy Lennard, founder of Texel Foundation, said in a statement. "If we do nothing then we are complicit in their pain."
Half a million Rohingya children are still living in makeshift shelters and desperately need help, BRAC reported in a statement. The children arrived at the Kutupalong camp malnourished, and mentally and physically wounded from the trauma they endured.
The video opens with haunting music. A bird's-eye view introduces the mountainous terrain between Bangladesh and Myanmar where the Rohingya have made a temporary home. The aerial shot captures the massive scale of Kutupalong, what's now considered the biggest refugee camp on earth — closeups highlight bare-bones structures.
"The military killed my father in front of me. My mother was raped," one child says matter-of-factly. "They then macheteted my head," the child continues, showing the scar.
Children's faces with horror in their eyes flash on screen from floating TVs projecting footage of Rohingya children sharing their stories.
Read More: 145,000 Rohingya Children Who Fled to Bangladesh Are Suffering From Malnutrition
"I saw soldiers throw little children on to a fire," another child remembers. 
The brutal accounts are never ending.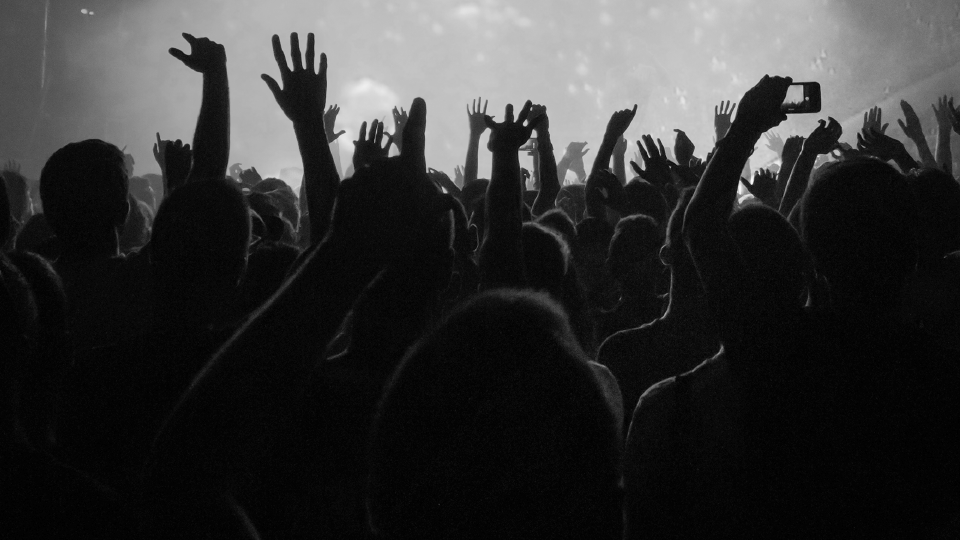 Image: Courtesy of BRAC
"I don't know why there is no room for us anywhere," one girl says, trying to understand.
These children's perspectives drive home how urgently the stateless Rohingya people need a more permanent place to live.
Read More: Rohingya Children Start to Tell the Stories of Horrors They've Endured
I have seen the devastating situation in Cox's Bazar, the world's largest refugee camp, where 1 million Rohingya refugees are seeking protection. Many of them are children, there must be a safe #SpaceOnEarth for them 💕  

Watch this video https://t.co/Pj42Cx9ZXh@BRACWorld

— Soraya Post (@SorayaPostFi) September 5, 2018
While the US has raised $26 million at the time of writing, BRAC insists it's not enough and another $30 million is needed from the country. Many of the homes within the refugee camp are at risk of being damaged by the approaching monsoon season. 
In August, the United Nations officially called the ethnic cleansing and expulsion of Rohingya by Myanmar a genocide. Until authorities fully investigate military officials for violating human rights with their criminal acts, campaigns like #SpaceOnEarth serve as a reminder to remember the  lasting impact of the crisis on those living through it.