Rihanna is not afraid of a challenge, and she's especially not afraid of an educational challenge. 
In January, Rihanna took a personal learning journey to Malawi, one of the world's poorest countries. Her goal for the trip was to better understand the problems facing children when they try to complete their education and to see the problems firsthand in order to find out what can be done to help, according to the artist. 
As the newly appointed Global Ambassador for the Global Partnership for Education, Rihanna traveled to two schools in Malawi with former Australian Prime Minister and current GPE Chairperson, Julia Gillard, as well as with Global Citizen CEO Hugh Evans and her organization, the Clara Lionel Foundation. 
Take Action: All Children Around The World Deserve to Go to School
The group visited Muzu Primary School and Lilongwe Secondary Girls School outside the country's capital, Lilongwe. Both school visits highlighted a range of issues that stand in the way of students' educational success.
Overcrowded classrooms, hunger, and a lack of literal school buildings for students, especially girls, in rural Malawi became vividly apparent during the trip through talks with experts, teachers, and students outside Lilongwe.   
Many students in the world deal with similar challenges. But when 50% of a population lives in poverty, one seemingly small obstacle can become a mountainous challenge. That's the case of education in Malawi. 
In fact, a staggering 92% of students do not complete secondary school, according to Angeline Murimirwa, the regional executive director of Camfed, a nonprofit dedicated to girls' education in Malawi. 
Despite challenges, the students Rihanna met expressed an acute awareness about the importance of education and the challenges that poverty forces upon them when it comes to completing school. 
Read More: Rihanna Spent a Week in Malawi for a Really Good Reason
Surprisingly, the challenges facing students in Malawi were best explained by Wungani Nyirenda, a bright and intelligent 14-year-old who aspires to be a businessman. 
"Muzu is a beautiful school, but also there are some problems," Nyirenda told Global Citizen, explaining what he must overcome to achieve his professional dreams.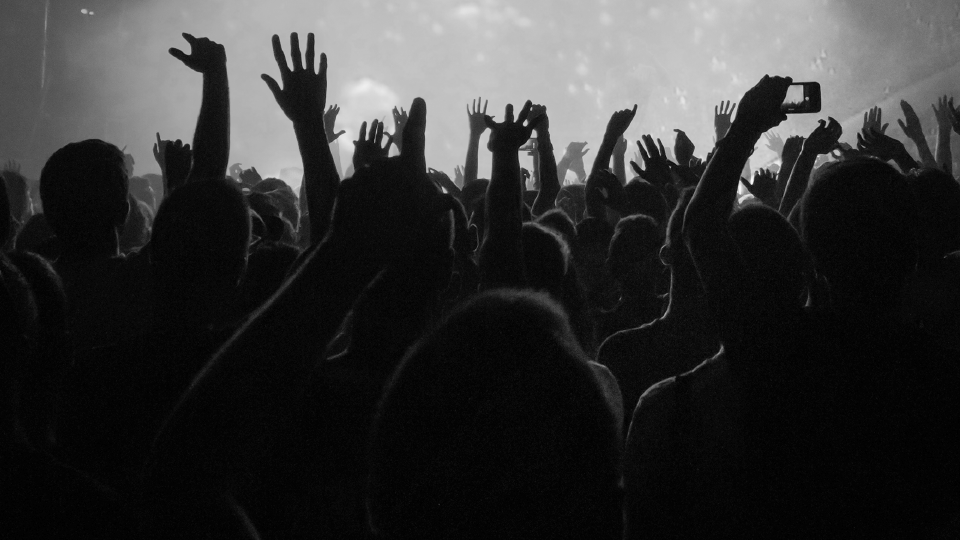 ---
Hunger
"We don't take food to eat to school, although sometimes we don't eat because of lack of food at home," Nyirenda said. 
In Malawi, the average person lives on 90 cents a day. Because of the high rates of extreme poverty, access to food and hunger are prominent throughout the country. These were some of the first challenges Nyirenda mentioned when talking about obstacles to learning in Malawi. 
Last year, 2.8 million of Malawi's 17 million residents were faced with extreme hunger when El Nino's changed weather patterns caused of one of the worst food shortages in decades. The country declared a state of emergency. And the high cost of food forced Malawians to spend as much as 50-70% of their income on food. 
But students like Nyirenda remain positive about their future in the face of hunger. 
"I don't worry that I don't eat in the morning because I believe in the future when I will be a businessman, I will have more food," he said. 
Crowded Classrooms 
"A classroom with 100 students may not be easily controlled by one teacher,"  a community member said in a listening session during Rihanna's trip to Muzu Primary School.
The average class size in Malawi is 90 students, and Muzu Primary School is no exception. At Muzu, students can end up dropping out of school because of overcrowding. Teachers are not able to monitor a student's progress in large classrooms, and so students end up dropping out, concerned community members told Rihanna, Gillard, and Evans. 
Lack of Infrastructure and Resources
"You see some classes learning under the tree," Nyirenda said. "This is very dangerous according to the weather in the rainy season." 
In the face of poverty, building adequate infrastructure for schools like Muzu Primary School is tough. The buildings erected were added on at different times by different organizations, and students still learn outside during the rainy season in some cases, another community member told the group at Muzu Primary School.  
"This is a beautiful school. There are good teachers, good students, but there's some lack of blocks, lack of chalk, lack of books," Nyirenda said. 
Read More: 7 Times Rihanna Reminded Us Just How Important Quality Global Education Is
Infrastructure also poses a significant block for girls' education, according to Tamara Tsambalikagwa, National Chair of the Camfed Association in Malawi. She said that if more schools were built, and distance was not such an obstacle to getting an education, more girls could attend school. 
In 2009, 45% of girls completed secondary education in Malawi compared to 53% of boys. A student might face a travel distance of nine miles one-way to get to school, Tsambalikagwa said. But more schools in rural areas could help get more students to stay in school. Less distance between school and home could also help girls with attendance because they "face more dangers" on the road according to Tsambalikagwa. 
In addition to lack of infrastructure, teachers are also missing. Malawi has one of the greatest teacher shortages in the world, according to a 2014 United Nations Education, Scientific, and Cultural Organization (UNESCO) report. 
Child Marriage
Child marriages are commonplace in Malawi. The country has one of the highest rates of child marriage in the world. More than half of girls in Malawi are married before 18. And poor uneducated girls in rural regions of Malawi are twice as likely to be married early compared to girls in urban areas, according to the United Nations Population Fund. 
"It's not good for parents to arrange marriage for their children because parents may choose someone who has HIV/AIDS without getting that person tested," a student at Lilongwe Secondary Girls School said. 
Fortunately, Malawi took huge steps this year by raising the age of marriage from 15 to 18. Now, parents who consent to early marriage can face up to five years in prison and a fine of $143, a large amount in the eighth poorest country in the world. This steep fine sends a strong message that education is more important than marriage. Hopefully, this new law will be catalyst for cultural shift to place more value in education than marriage for young girls and boys. 
Read More: 7 Photos of Rihanna Visiting Malawi to Support Education
---
Despite these challenges, there is hope for improved education in Malawi. Between 2006 and 2009, both literacy and school enrollment rates increased by 10%, according to the United Nations Development Programme. 
Each day, students and teachers are rising above challenging circumstances through creative alternatives to sitting inside classrooms. At Muzu Primary School teachers use interactive songs, sports, and dance. 
"I love that they learn in melody," Rihanna said. "Because kids, they learn melody really, really quickly, and so if you can adopt that as a learning tool, I think that's the most brilliant thing." 
Hope can be seen in the eager faces of the students playing under the trees at Muzu, or the conviction with which girls who attend Lilongwe Girls Secondary School speak when they stand up and condemn child marriage. 
Watch This: Inside Rihanna's Trip to Malawi
Most hopeful of all, perhaps, is that through investment and the replenishment of the Global Partnership for Education, the world can help Malawai tackle these challenges. 
And with Rihanna's voice to amplify the importance of education for the world's poor, more children around the world will continue to benefit from improved access to quality education.