---
Why Global Citizens Should Care
"People of Global Citizen" is a new series that pulls back the curtain and highlights members of our staff who are key parts of the organization's advocacy, impact, and more. Learn more about the people who make Global Citizen tick, and join us in taking action here.
---
After earning a law degree at the University of Notre Dame Australia, Madge Thomas, Global Citizen's vice president of global policy and government affairs, found herself in a "pinstriped prison" — an elite law firm where she worked long hours on multi-million dollar cases for corporations.
She litigated commercial, employment, sports, and tourism cases. She was learning a lot, but she felt unfulfilled.
"I realized very quickly that there wasn't an outlet for the passionate social justice side of me, and I wasn't really helping people in the way I envisioned I could," she said.
When a pro-bono criminal case involving a minor assault of an Aboriginal man came to the firm, Thomas saw it as an opportunity to pursue the kind of social justice causes she had always cared about. This experience — and a handful of others — motivated her to dedicate her life to human rights and social justice. 
Over time, her pool of clients grew, as did the seriousness of their cases. She eventually ran a pro-bono murder trial for a juvenile offender who couldn't afford legal representation, with one of the state's top barristers. On his encouragement and recommendation, she took a job with the Aboriginal Legal Service of Western Australia's civil and human rights team, and soon plunged down a rabbit hole of Indigenous rights, Australia's colonial history, and the indignities faced by Aboriginal and Torres Strait Islander people. 
With Gulmina Miosevich, "a kickass female lawyer and mentor," Madge led work on dozens of other racial discrimination, unlawful detention and compensation cases, like the infamous Ward ex-gratia claim and the first class-action lawsuit on Australia's "Stolen Generations."  Throughout much of the 20th century, the Australian government forcibly seized 1 in 3 Aboriginal children from their families in a campaign of cultural genocide. Thomas represented seven siblings, all of whom had been seized from their parents as children.
We're not just campaigning for the sake of campaigning or flashing in the pan — we're thinking about what impact that has at a systems level, at a global level, at a scalable level.
"It's like [the government at the time] wanted to dilute their Aboriginality through institutionalizing children and separating them from their parents," Thomas said. "There were — and still are — enormous psychological impacts for kids who went through that process all around the country. The generational impact has meant economic distress for many Aboriginal families and I can remember how it felt to see that extreme poverty in pockets of one of the richest countries in the world."
The class action ultimately failed, but Thomas went on to fight for human rights and Indigenous issues, first at the Australian Government's Department of Foreign Affairs and Trade, then at the Department of Aboriginal Affairs. She joined Aboriginal leaders to advocate for access to justice and equality at the United Nations, and helped create policy for land, economic and community development, including initiatives related to early education, through the WA Aboriginal Affairs Cabinet Sub-Committee. 
Thomas might still be working on Indigenous issues in Australia today, but her husband won the United States "green card lottery" in 2015, and within six months, they had uprooted their lives to go to New York. 
The sudden move was, in some ways, familiar to her. She spent her childhood traveling between India, Germany, and Sydney before her family settled in Perth, Australia, "the most isolated city in the world," she said.
This itinerant background has informed her outlook and given her unique insight into the migrant experience and what it means to be a global citizen.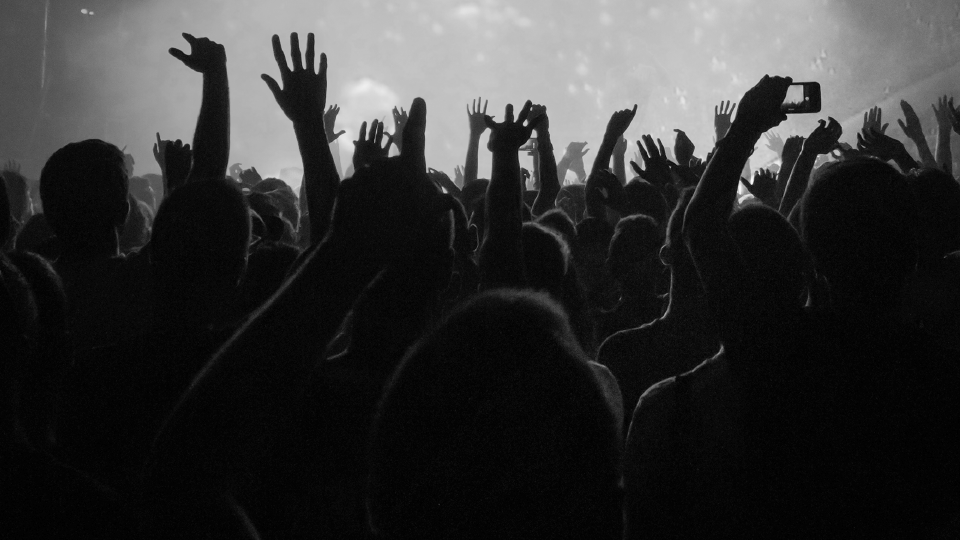 "I've always thought about being a minority and being an 'other,'" she said. "I tried, growing up, to stand up for others who were also minorities. I despise injustice and I've always had a sense I could help create a world that is a wonderful, perfect, utopian place." 
Within her first year in New York, Thomas began working for Global Citizen as the manager of global policy and advocacy. Since then, she's led campaigns on education, including impactful trips with Rihanna and the Global Partnership for Education (GPE), chaired by former Australian Prime Minister Julia Gillard (one of Madge's personal heroes); featured prominently in the first season of our documentary series ACTIVATE: The Global Citizen Movement, traveling to Peru with Rachel Brosnahan and to the Philippines with Darren Criss; and is the host of our brand-new podcast, Powering the Movement. 
Nowadays, as vice president of policy and government affairs, Thomas oversees Global Citizen campaigns from start to finish. She and her team of "all-star" campaigners (many of whom are also featured in ACTIVATE) identify governments or corporations that can support our priorities around the United Nations' Sustainable Development Goals (SDGs), develop campaigning strategies, and then mobilize support across sectors. She and her team then help the Global Citizen Impact team ensure that commitments made through our platform are actually delivered and help the intended recipients. 
Her job has frequently brought her back to the United Nations, but now, instead of focusing specifically on Indigenous rights, she's campaigning to achieve the SDGs and end extreme poverty by 2030. 
We asked Thomas a few questions about her work and what's on her mind ahead of 2020 and the Global Goal Live: The Possible Dream campaign.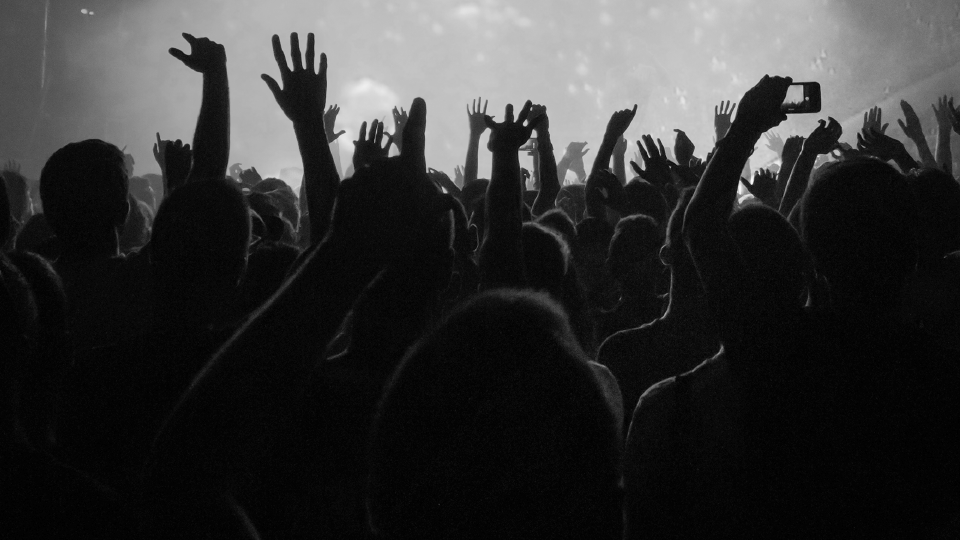 ---
Why is the Global Citizen model effective?
Thomas: The beautiful mix of pop and policy elevates issues that one person on their own may not be able to do something about, to a global movement, to a cacophony of voices, to a global stage. It's that power of pop and policy that can create movement and momentum behind a single action. 
Secondly, I think it's because we focus on impact for everything, from when we craft our policy asks all the way through to the accountability reporting. We're not just campaigning for the sake of campaigning or flashing in the pan — we're thinking about what impact that has at a systems level, at a global level, at a scalable level.
It's also interesting to see people from different backgrounds support common causes and call on their leaders together.
---
What has been your proudest accomplishment at Global Citizen?
Probably the work I did on the education campaign. In the time that I've worked on it, we have generated over $2 billion in commitments that will support kids around the world, especially girls and those in emergencies, getting access to free, quality, safe education regardless of where they are. I saw the Education Cannot Wait fund created, partly because of our advocacy, at the World Humanitarian Summit and we've encouraged over $300 million of commitments to the fund since. 
It makes me proud that the campaigns I created, the partnerships I formed, the influencers I briefed and engaged, the Global Citizens we worked with — including activists — were able to channel energy into impact and that I got to see some of the kids who have benefitted.
Kids like Wongani [Nyirenda]. Seeing how investments have helped him achieve his potential. He's at a GPE-funded school. He's one of those kids who could have fallen through the cracks, but his school got new textbooks and an improved curriculum thanks to GPE's work in Malawi with their Ministry of Education.
On a personal level, I'm also incredibly proud of the Global Policy and Government Affairs team of tireless campaigners that I have the privilege to work alongside every day. We work as a team and we achieve as a team. The enormous impact Global Citizen has achieved for our partners and the world would not be funded, achieved, or measured without them. They are some of the most incredible and passionate people I've ever worked with.
---
What do you hope to achieve in 2020?
I'd like to see companies make genuine pledges to the SDGs. I want to see companies move away from CSR [corporate social responsibility] and business-as-usual and think about how their bottom dollar impacts issues in a really systematic way. It's what employees and consumers are calling for and benchmarking companies on when they look for "leadership."
I'd love to see the next kind of Live Aid-style performance around the SDGs as a globally unifying moment and … I'd love to get to see Lizzo! 
From the commitment side of things, I want to see some kind of historic shift on climate change. I was, embarrassingly, never very environmentally conscious, even though I grew up in a country plagued by droughts, floods, and fires, located directly under the hole in the ozone layer. I'm not sure how I took it for granted. But now as a mother of a 2-year-old, I'm deeply concerned about the legacy I'm leaving my child. The planet is pissed, the world is angry. We need to do something about it. It needs to be historic because we and our future are running out of time.