October is here! And that means new rewards are up for grabs when you sign petitions, email representatives, and make your voice heard with Global Citizen. 
From eco-friendly socks to curated gift box subscriptions, this month Global Citizen is offering 23 amazing rewards you can win by taking action to defend the planet and defeat poverty. 
Global Citizen Rewards are available to anyone who signs up with Global Citizen. You can start earning points by taking action to defeat poverty, defend the planet, and demand equity either through our app or our online platform.    
And the actions you take through Global Citizen have real-world impacts. Last month through Global Citizen Live, we mobilized 60 million COVID-19 vaccines for vulnerable countries and influenced world leaders to pledge 157 million trees to fight climate change. An equitable future can become a reality when we work together to achieve it.  
So how does Global Citizen Rewards work? Taking action earns you points, which you can use to enter drawings for a chance to win all sorts of great prizes. And there are loyalty perks: Creating a profile and taking action earns you Silver status. When you take action beyond that you earn Gold status and gain access to our best rewards. Taking at least one action each month will maintain that Gold status, so you can continue having access to all of our amazing rewards. You can learn more about our loyalty program here. 
Taking action this month is more important than ever. In November, world leaders will gather at the COP26 conference to make important decisions about our current climate crisis. Global Citizen is calling on leaders to renew their commitments to fighting global warming by cutting carbon emissions, deliver funding for climate adaptation, and keep the earth within the 1.5 degrees Celsius warming limit. Join our mission and be a part of a global movement to defend our planet. 
So without further ado, here are the 23 rewards you can win this month by taking action with Global Citizen. 
Global Rewards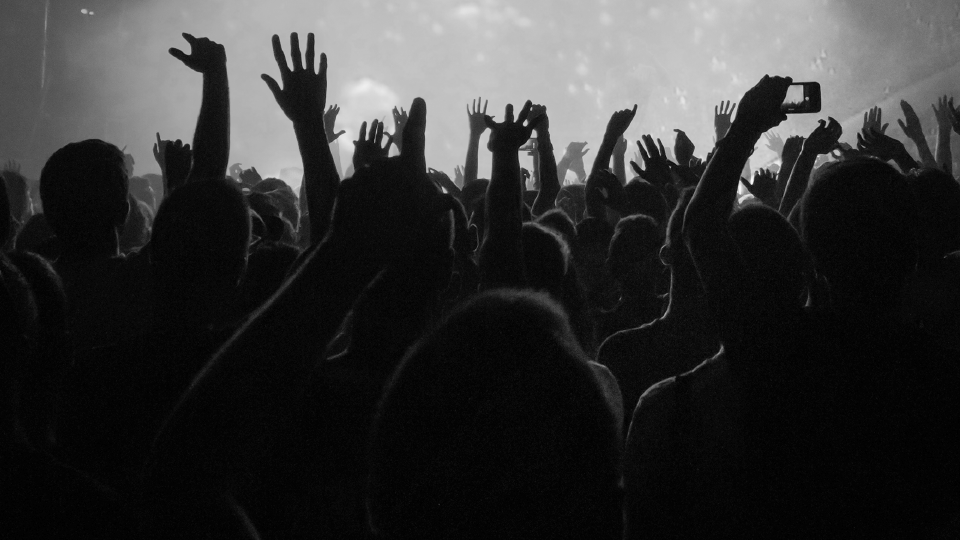 1. Global WAKEcup: Zero Waste Starter Kit
Global WAKEcup is a zero waste reusable brand with a mission to end single use plastic pollution for good. 10% of profits of WAKEcup products also go directly to eco charity partners, the Marine Conservation Society and Plastic Oceans. Reduce your plastic footprint and take action to earn a Zero Waste Starter Kit by Global WAKEcup.
This Zero Waste Starter Kit contains everything you need to reduce your plastic footprint in style. The kit includes a paper bag backpack, bamboo water bottle, bamboo coffee cup, and a bamboo straw.   
Enter for this reward here. 
2. SnackMagic: Snack Box
Since launching in 2020 as a direct result of the pandemic, SnackMagic has shipped millions of snacks worldwide. Originally started to support their office lunch delivery business, SnackMagic has now created the Snack and Give Back Program to share the joy of snacking worldwide. For every snack stash gifted, SnackMagic will donate snacks to those in need.
Global Citizen is offering a chance to win an international snack stash of delicious goodies from SnackMagic! Curate your very own snack stash with 25 international snacks and enjoy the flavors of the world from the comfort of your home. This isn't your typical, boring "snack box," SnackMagic only stocks unique, under-the-radar goodies from across the globe.
Enter for this reward here.
3. Global Citizen Book Club: Virtual Author Discussion — The End of Bias: A Beginning by Jessica Nordell
Each month, Global Citizen handpicks a new book surrounding one of our core issues. Global Citizens can join along and participate in enlightening weekly discussions about the book of the month and how it relates to defeating extreme poverty. And once we've all finished reading, Global Citizen hosts a discussion with the author where you will have the chance to ask all your burning questions.
September's pick was The End of Bias: A Beginning by Jessica Nordell. This engaging book takes a psychological look into unconscious bias: persistent, unintentional prejudiced behavior that clashes with our consciously held beliefs. The End of Bias is Jessica Nordell's first book after a decade-long career of writing about prejudice and discrimination.
And now you can enter to join our virtual discussion with the author.
The event will consist of a moderated discussion with Jessica Nordell and then we will open it up for the audience to ask questions. If you've been reading along, now's your chance to pick the author's brain! 
Due to specific legal requirements for competitions in Australian Capital Territories (ACT) and New South Wales (NSW), residents of these territories are not eligible to enter. See Terms & Conditions for additional details.
Enter for this reward here. 
4. General Assembly: $500 Gift Card
General Assembly is leading a new generation of tech professionals through education of the most in-demand skills. Through online courses you can learn web development, digital marketing, and more! Since 2011, they've built a global network of 80k+ alumni, gotten grads hired across 39 markets in seven countries, and welcomed over 1 million workshop and event attendees to their campuses. General Assembly is helping people find work that matters — and making the future work for everyone. 
This month, you can enter to win a $500 gift card to any online, short-form workshop in coding, UX design, visual design, data analytics, data science, digital marketing or career development! 
Due to specific legal requirements for competitions in Australian Capital Territories (ACT) and New South Wales (NSW), residents of these territories are not eligible to enter. See Terms & Conditions for additional details.
Enter for this reward here. 
---
Canada Rewards
5. HelloFresh: 2 Months Free of HelloFresh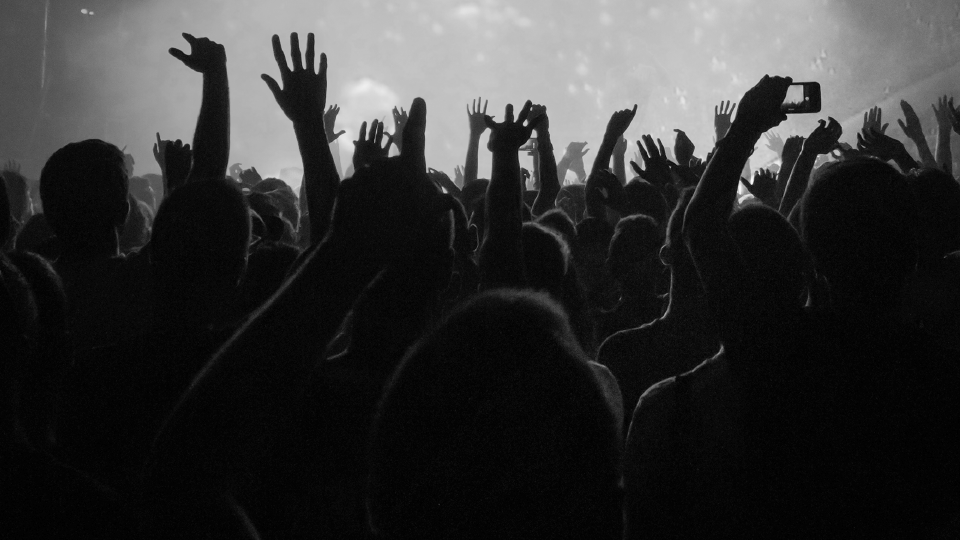 HelloFresh is more than a meal kit. Beyond the Box advances Hello Fresh's mission of changing the way people eat, forever. Their objective is to target a broken food system and ensure that fresh food is available and accessible to those experiencing food insecurity and to anyone in their time of need.
Take action and enter to win a meal box from Hello Fresh, good for three meals for two people.
Enter for this reward here. 
---
France Rewards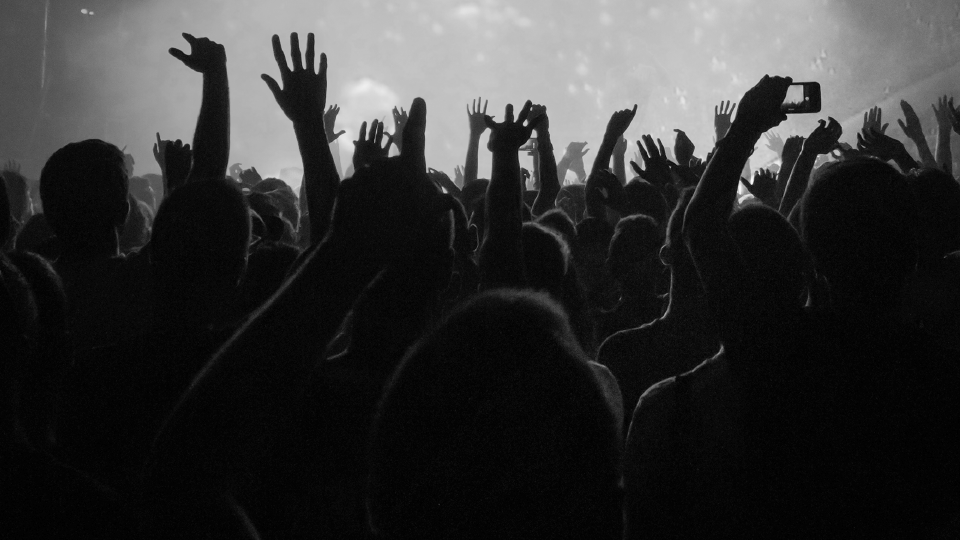 6. Asana Colors: €50 Voucher
Asana Colors is making yoga experiences eco-friendly, offering a wide selection of ethical products such as clothing, accessories, books, herbal teas, candles, aromatherapy, and more. Caring for the planet is just as important as self-care, that's why Asana Colors only sources earth-friendly products almost exclusively from Europe and made from low-impact materials. 
You can win a €50 voucher and support a sustainable approach to yoga and well-being. 
Enter for this reward here. 
7. Équilibre: Bundle by Équilibre
Équilibre is prioritizing self-care with their premium quality CBD oil, harvested from their careful selection of 100% naturally grown hemp and prepared in France. Combined with dried florals and plants, their oils will take your relaxation time on a beautiful journey into nature. 
​​Take action to win a bundle by Équilibre! Relax with holistic oils that contain organic medicinal plants and CBD, made in France.
Enter for this reward here. 
---
Germany Rewards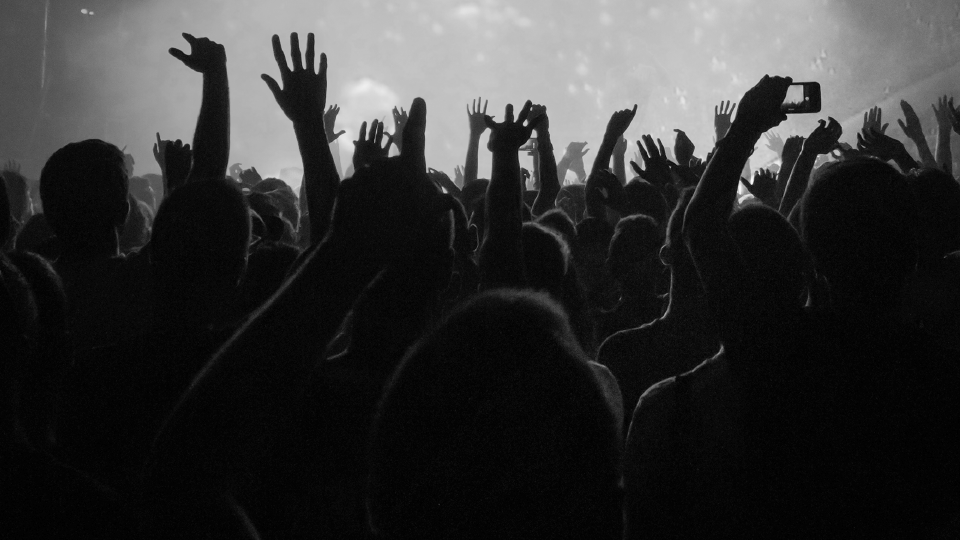 8. Book: In the Pamirs
German author and photographer Priska Seisenbacher travels where there are no roads yet: into the heart of Pamir. In her book In the Pamirs, she recounts her experiences in the harsh high mountain range spread across Afghanistan, China, Kyrgyzstan and Tajikistan, where warm people welcome her in their yurts. She is allowed to share their daily lives and gives us a rare insight into the lives of local women. Borders have been arbitrarily imposed on this remote region, and yet it seems to be borderless. Priska Seisenbacher pushes aside prejudices and fears and decides: limitations are there to be transcended.
Enter for this reward here.
---
Nigeria Rewards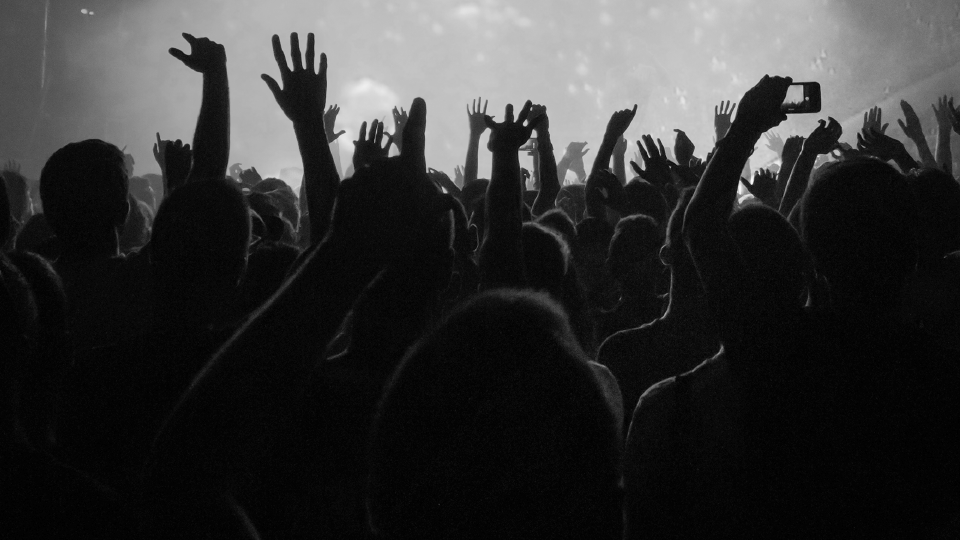 9. Debonairs Pizza: Snackie Box
A snack that gives back. Debonairs Pizza started Doughnation, where leftover pizza dough is made into flatbreads to feed millions more.
Take action to make an impact and enter to win a Snackie Pizza - amazing Debonairs pizza in a smaller box! Same taste, same delight!
This Reward is open to residents in Lagos and Owerri only.
Enter for this reward here.
---
South Africa Rewards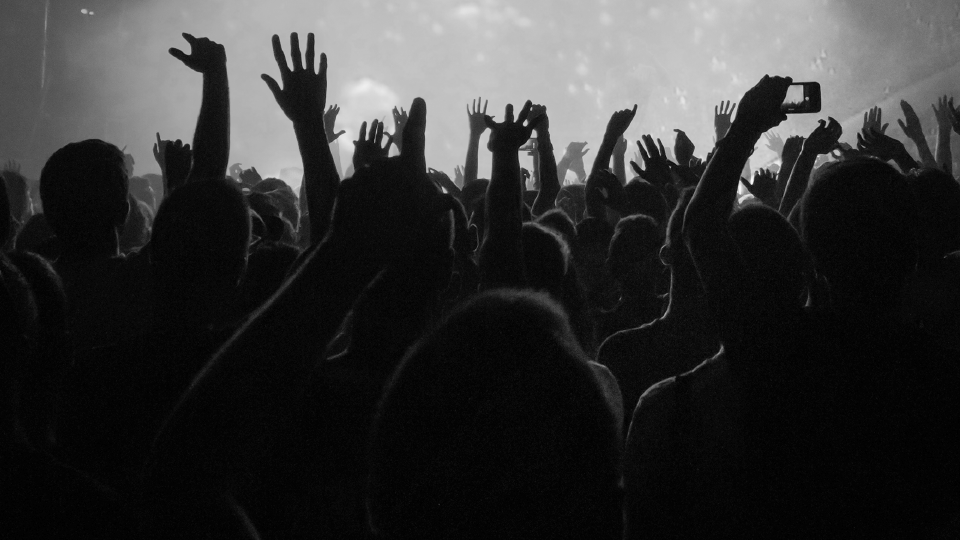 10. SweepSouth: R250 SweepSouth Voucher
SweepSouth, the on-demand cleaning service, was founded with the values of empowering domestic workers in Africa by creating a safe and reliable platform where both men and women can find dignifying work opportunities. 
SweepSouth is a home service platform that conveniently manages your ongoing indoor and outdoor home tasks by connecting you with a vetted SweepStar! To simplify your life, SweepSouth offers a hassle-free and reliable mobile app to help you schedule and reschedule your home task bookings from anywhere at any time. Say goodbye to tedious home chores and finally focus on the things you love.
Take action, earn points, and enter to earn a chance of winning a SweepSouth voucher valued at R250.
Enter for this reward here.
11. Sonwaro: R250 Coffee Hamper
Sonwaro is an established South African coffee brand that is dedicated to crafting beautiful coffee blends for coffee lovers.
Take action and enter for a chance to win a Sonwaro Coffee Hamper worth R250.
Enter for this reward here. 
12. Sonwaro: Barista Training Courses
Sonwaro is an established South African coffee brand that is dedicated to crafting beautiful coffee blends for coffee lovers. They are passionate about youth and women's empowerment.
Take action and enter for a chance of being a part of their 3-day Barista training.
Enter for this reward here. 
---
United Kingdom Rewards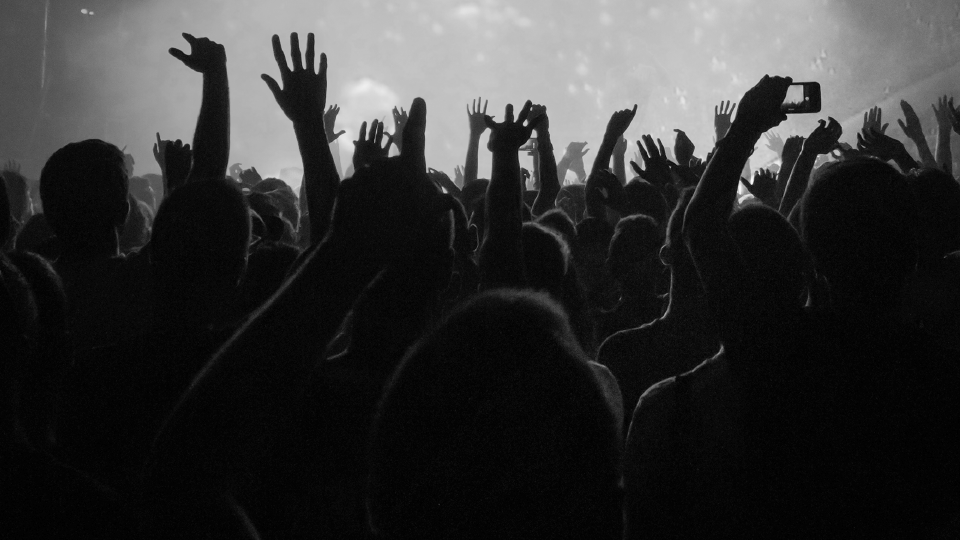 13. Global Citizen Merch: Global Citizen Reusable Tote Bag
From your weekly shop to your weekend stroll, ditch the plastic bags and let everyone know that you're part of the movement changing the world!
Take action to earn yourself an official Global Citizen reusable tote bag.
Enter for this reward here. 
14. BadHero: A Pair of BadHero Sunglasses
BadHero is making sustainable statements with their stylish sunglasses and donation program. BadHero lets you send back an old pair of glasses to receive a 50% discount on a brand-new style. They then donate the old pair to charities who provide eyewear to those in need across developing countries.
Take action to earn a pair of high quality, stylish sunglasses that provide proper protection — without the designer price tag.
Enter for this reward here. 
15. Spabreaks.com: £250 to spend at Spabreaks
Take a dip on a luxurious getaway with Spabreaks.com, Europe's No. 1 spa specialist. Spabreaks believes everyone should have access to the healing power of spas.
It's been a long year and we all deserve a break. That's why Global Citizen is giving you the chance to spend £250 on booking a spa escape on the Spabreaks website! What better way to relax and unwind than with a mini spa break staycation, or a spa day with friends? 
Enter for this reward here. 
16. Wonderwall: A Living Wall Starter Kit from Wonderwall
Wonderwall is more than just your average vertical garden. Wonderwall's living walls are famous, being featured on a variety of lifestyle TV programmes multiple times, such as, "Love Your Garden", and most recently, '"Love Your Weekend". Wonderwall's starter kit is the perfect size to have your very own all year-round statement living wall that can be extended over time and vertical space. It's suitable for planting a variety of indoor and outdoor planting schemes, such as evergreens, perennials, succulents, houseplants, herbs, edibles, and much more. 
Wonderwall's systems are self-irrigating and use planters made from 100% recycled materials, making it a perfectly stylish eco-friendly accent to any home. This kit includes a selection of SeedCell pre-sown, biodegradable pods so you can start growing your own leafy greens, salads, and herbs right away. 
Take action and you could start your own vertical garden with Wonderwall! This starter kit includes everything to create a 0.32m2 living wall at home, indoors or outdoors. It's space-efficient, looks amazing, and doesn't require any prior gardening experience.
Enter for this reward here. 
---
United States Rewards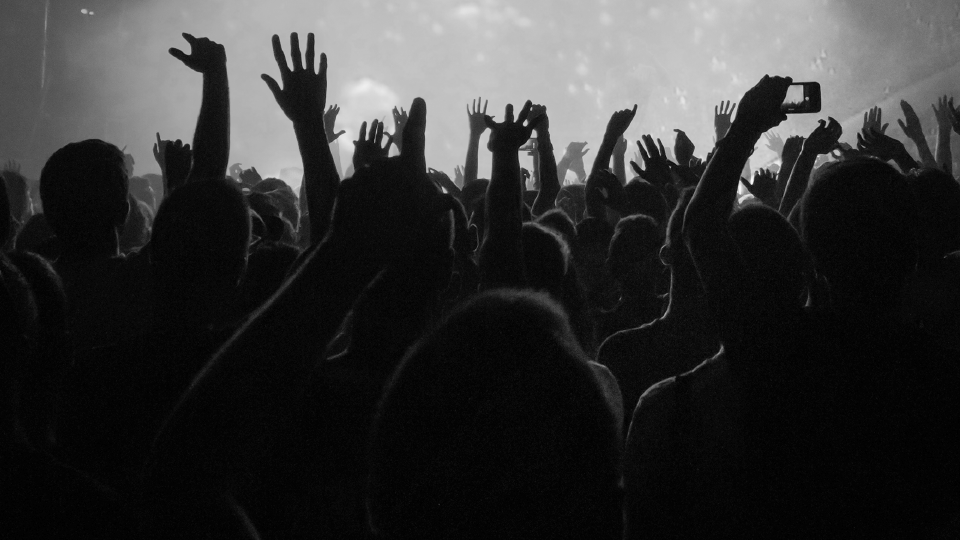 17. GlobeIn: Artisan Gift Box (3-Month Subscription)
GlobeIn is a subscription box and online retailer where you can discover one-of-a-kind home goods from all around the world. From tea glasses to picnic sets, subscribers can choose specific products from the GlobeIn marketplace, or receive a discovery experience with a curated box full of handmade items.
Every GlobeIn product is connected to powerful stories of the artisans who created them, and subscribers can read all about these stories in the booklet which comes with their box every month. GlobeIn is a verified member of the Fair Trade Federation, which means they pay their artisans a fair price and ensure they work in safe conditions.
This Reward is valid for a 3-month Subscription of an Artisan Box. Open to residents of the US only.
Enter for this reward here. 
18. The Office Chicago: The Office™ Experience
Missing your favorite bingeable series? Wish you could relive it all over again? You can take it one step further and step into the world of the hit comedy series with The Office™ Experience. 
Visit Schrute Farms, walk through the Dunder Mifflin set, and relive Jim and Pam's iconic romance. The world of The Office will come to life with iconic set recreations, original show costumes and props, and opportunities for fans to engage with the show in new ways. The Office Experience will open on the Mag Mile in Chicago on October 15th. Every episode of The Office is now streaming on Peacock. 
Enter for this reward here. 
19. New York Jets Tickets
Sports are back! Be a part of the action — live. 
Take action through Global Citizen to earn a chance to win 2 tickets to the game and 1 parking pass. 
Enter for this reward here.
20. Conscious Step: Socks that Plant Trees
Support tree planting and step into the future! Conscious Step makes lasting social and environmental change through their production practices which support farms and factories providing fair wages while only using sustainable materials. Each purchase provides their partners with the resources to support communities in need from providing access to clean water to protecting our oceans. 
This month you can enter to win these Conscious Step socks in a lovely shade of dark green, patterned with a pine tree embroidery. Each pair supports Conscious Step partner Trees for the Future and their work to help farmers plant trees to end hunger and stop climate change. For every pair purchased, 10 trees get planted! 
Enter for this reward here.
21. Chameleon: A Case of Cold Brew from Chameleon
Global Citizen and Chameleon Cold-Brew have teamed up to offer you a one-of-kind coffee lovers gift box curated for the theme of the month.
Organic, consciously crafted cold-brew takes commitment. Beyond ethically sourcing specialty-grade coffee beans, Chameleon embraces their responsibility to protect the places and people that grow our coffee and the planet we call home. 
Chameleon also takes a strong stand on gender equality, working on women-centered projects around the world including co-funding the organic certification fees for two women-led co-ops in Myanmar that are passionate about growing organic coffee.
Enter for this reward here.
22. Social Goods: $85 Gift Card to Social Goods
Social Goods is starting the conversation with clothing that makes a statement. From retro style t-shirts to eye-catching accessories and home products, Social Goods is your one-stop-shop for merchandise making a change. From promoting women's rights to championing the environment, Social Goods has partnered with over 50 nonprofits since launching in 2019. 
Sisters Kate and Lisa created Social Goods to allow conscious consumers to shop the causes they care about while giving back — and to find more ways to take action even after their initial purchase. Every single purchase on Social Goods includes a donation to a nonprofit and the opportunity to connect directly with the organization. Almost all of the brands featured on the site are from women-owned small businesses.
Global Citizen is giving you the chance to spend $85 on our partner Social Goods website! The Social Goods store is stocked with statement-making clothing that all gives back to your favorite nonprofits. Take action and enter to win!
Enter for this reward here.
23. FRIENDS NYC: The FRIENDS Experience
Get ready to step inside the world of FRIENDS™. Explore Joey and Chandler's apartment, sit in Monica and Rachel's kitchen. You'll even get to poke Ugly Naked Guy. I KNOW!
Standards are in place that will keep you, your friends & family, and our staff safe and worry-free. We're dedicated to keeping the experience not only clean, but "Monica Clean!" Vaccination is required to attend.
Tickets are valid for any date & time that is available until Dec. 31, 2021.
Enter for this reward here.