For several years, James Wakibia watched as plastic piled up in local bodies of water in his home of Nakuru, Kenya, and became upset by his government's seeming inability to clean up the pollution. So he began campaigning, and six years later he got the entire country of Kenya to ban plastic bags.
Melati and Isabel Wijsen, two teenage sisters in Bali, Indonesia, started a classroom initiative to clean up plastic in local ecosystems that eventually grew into a full-fledged advocacy organization culminating in the Bali airport banning plastic bags.
Blogger and educator Erin Rhoades, meanwhile, is on a mission to not only eliminate disposable plastics from her life, but also spur others to join her by creating a movement of zero waste in Australia by, for example, bringing coffee mugs to cafes and turning old plastic waste into household objects.
Take Action: Take the Plastic Pledge: #UnplasticthePlanet
Plastic has been an indispensable part of consumer life for decades but the immense quantity that's been produced globally, combined with a lack of systems for reusing and recycling it, has created pressing environmental problems.
Scenes of the Great Pacific Garbage Patch, beaches strewn with litter, boats surrounded by garbage, and much more have become commonplace in recent years.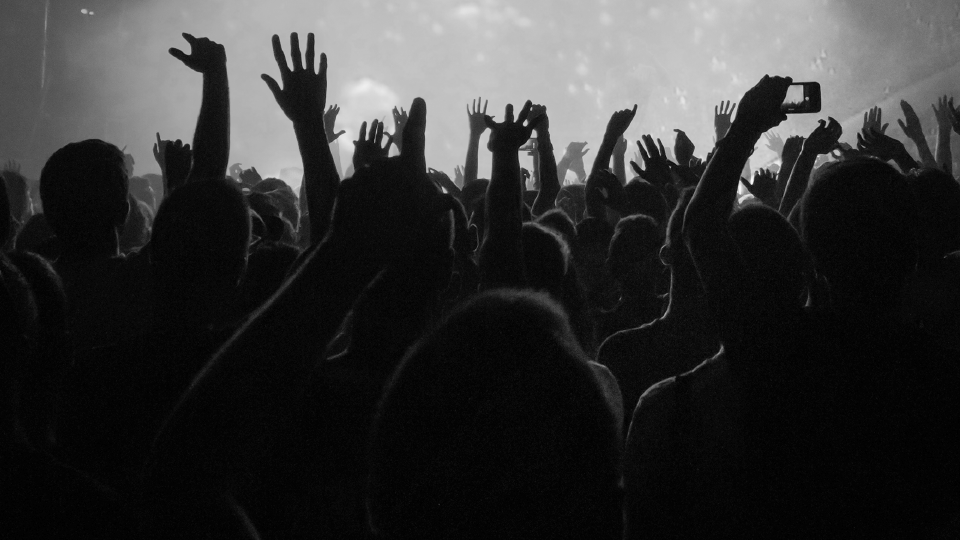 Image: Caroline Power
But after each example of plastic waste goes viral, the appetite for change seems to grow. Everyday citizens, companies, and governments are realizing that plastics can be more effectively reduced, reused, and recycled.
It's an emerging network driven by a desire to protect the planet. And now Global Citizen is launching a campaign with support from Flow Alkaline Spring Water called #UnplasticthePlanet to help out.
The vision for the #UnplasticthePlanet campaign is to divert and remove 8 million tons of plastic waste from entering the world's oceans by 2020.
We'll accomplish this by empowering the activists who are already creating change, encouraging companies to invest in plastic alternatives, and pushing for legislative solutions.
Ultimately, we want to urge governments, companies, and individuals to sustainably manage the Earth's resources by reducing, reusing, and recycling.
What We're Up Against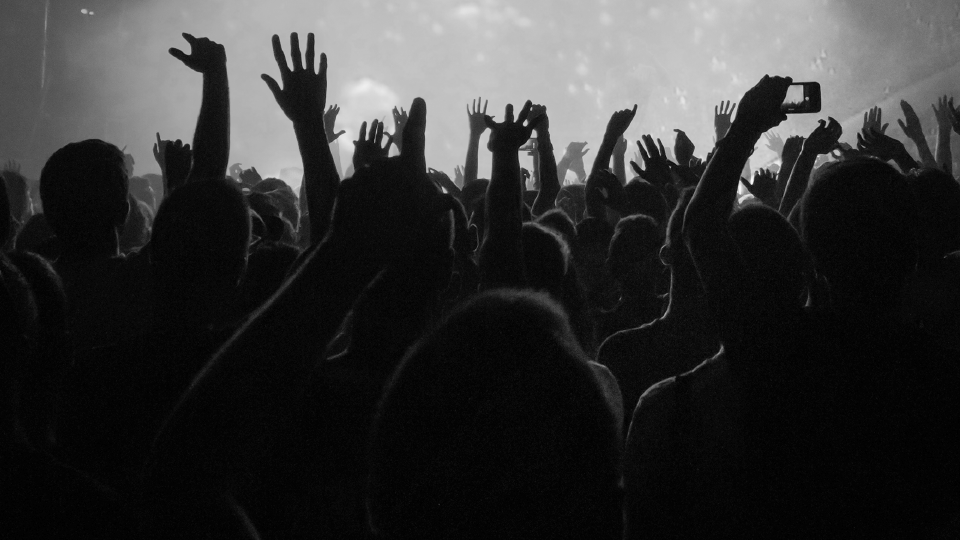 Image: Flickr / Bo Eide
Because of the versatility, convenience, and durability of plastic, it's become ubiquitous around the world. It encases our food and beverages, makes up endless objects, and fortifies infrastructure from tunnels to houses.
Almost any human habitat is teeming with plastic.
Take a beach, for example. There are plastic chairs and umbrellas, balls, cups and straws, coolers, flip-flops and floaties, sunglasses, fibers in swim trunks, and much more.
Read More: Plastic We Think We've Recycled Could Still End Up in a Landfill. Here's How.
A lot of this plastic will be reused for years but most of it of will also break, be lost, or get thrown out.
When this happens, the goal is to recycle the plastic so that it can be reused. The problem, however, is that the majority of plastic isn't recycled, either because people don't properly sort the items or the right facilities don't exist.
In the US, only 9.1% of plastic is recycled and similar rates exist around the world. Since 1950, an estimated 8.3 billion metric tons of plastic have been created, which is equivalent in weight to 1 billion elephants, and more than half of this waste has been sent to landfills or discarded in other places like waterways, forests, or roadside curbs.
Of that waste, an estimated 8 to 13 million tons enter the world's oceans each year. That's like loading up a commercial garbage truck with plastic and then dumping it into a body of water every single minute.
Read More: This Whale Died From 64 Pounds of Plastic in Its Stomach
That's why organizations like the Ocean Cleanup Project are trying to remove large quantities of ocean plastic, and companies like Adidas are recovering it for use in consumer products.
These efforts are essential to the overall mission of cleaning the world's oceans, but preventing plastic from reaching the oceans in the first place is the ultimate goal.
How We Can Make Change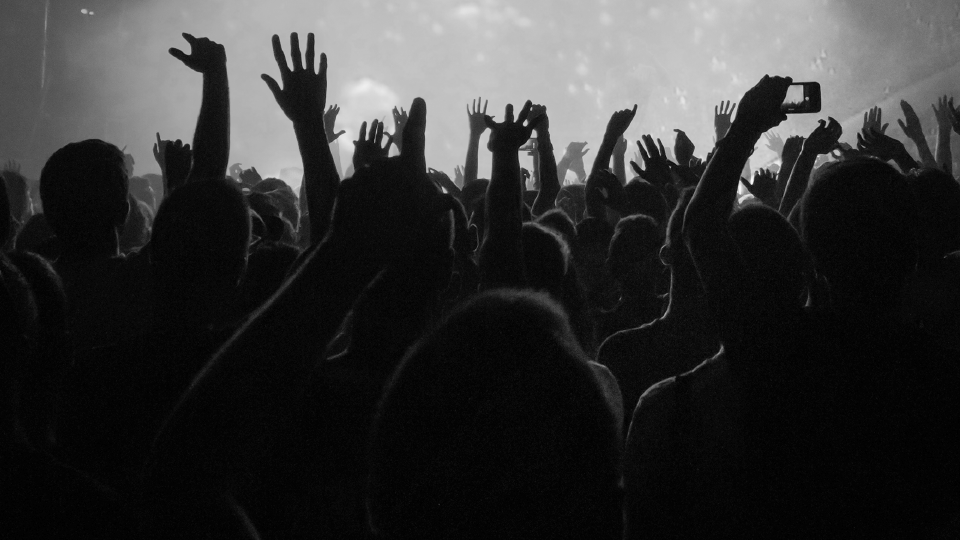 Image: Washed Ashore
Diverting 8 million tons of plastic from entering the world's oceans is an ambitious undertaking, but the right combination of actions can make it happen.
In a lot of ways, momentum is on our side.
Public awareness of the issue is the biggest advantage. Throughout the world, citizens are learning about ocean plastic and devising solutions.
In Mumbai, a young activist Afroz Shah spearheaded a two-year effort to clean 11,684,500 pounds of trash from Versova beach. The Ocean Conservancy, meanwhile, started the International Coastal Cleanup 30 years ago and since then, 12 million volunteers have cleaned up more than 220 million pounds of trash.
Read More: How This Beach in India Went From Trash-Ridden to Pristine in 2 Years
Hundreds of young people in the US recently attended the first ever "ocean plastic bootcamp" to learn how to launch conservation initiatives in their hometowns. In Haiti, people are able to trade recovered plastic for essential goods like cooking oil and family necessities like school fees at the first ever "plastic bank."
And then there are the movements that revolve around reducing, reusing, and recycling plastic that everyone can participate in on a daily basis.
For example, it's easy to avoid using a plastic shopping bag by buying a reusable tote and investing in a reusable water bottle reduces the need to buy plastic bottles every day. Many people are beginning to shop at zero-waste supermarkets that only sell goods in bulk, and reusable straws have become popular in recent years thanks to campaigning from groups like the Lonely Whale.
Learning how to properly recycle plastic is another easy way to reduce pollution. Recycling plastic can be confusing because there are so many different kinds of plastic and facilities for processing it, but certain actions like rinsing your yogurt container or separating plastic from paper and aluminum can go a long way toward improving recycling rates.
Read More: The Long, Strange Journey of a Plastic Bag
As people become more engaged on the issue of plastic pollution, countries are beginning to take legislative action.
More than 60 countries have restricted plastic production, either through bans or fees. That includes China, which until recently was the world's dumping ground for hard-to-recycle and toxic plastic.
After China enacted a ban on the import of various plastics and other forms of waste at the start of 2018, a scramble for other places to ship the garbage began and the limitations of the global waste management system was thrown into sharp relief.
That fiasco spurred some countries to further examine their plastic production patterns, especially as it relates to ocean pollution.
Earlier this year, Canada tried to get G7 members to commit to fighting ocean plastic pollution, the United Nations is crafting a global resolution on the matter, and Norway's sovereign wealth fund recently said it will no longer invest in companies that pollute the oceans.
And it's not just governments taking a hard look at plastics.
Multinational companies from Starbucks to Ikea to McDonald's are reducing their plastic footprints. Even companies that depend on plastic for their very identity, like Lego, are investing in alternatives. Supermarkets throughout the UK are getting rid of plastic bags and hidden forms of plastic, Coca Cola plans to use more recycled plastic, and the beer brand Carlsberg recently unveiled an alternative to six-pack rings.
Read More: Over 40 UK Companies Just Signed a Pact to Cut Plastic Pollution
And companies like Flow Alkaline Spring Water are working to phase out plastic altogether. Flow's FSC-certified paperboard carton containers currently use a small amount of plant-based plastic that's easily recyclable making the full package nearly 70% renewable and 100% recyclable.
Beyond that, the B-Corp certified company seeks to incorporate sustainability in every facet of its operations from protecting their spring, minimizing the number of trucks on the road, offsetting carbon emissions, and sourcing renewable products.  
With so many companies pursuing alternatives, supply chains around the world are beginning to change. As this corporate movement grows, the amount of plastic entering the world's oceans could significantly decrease.
That's even more likely if investments are made in plastic collection and recycling efforts. At the moment, global waste management systems often struggle to sort and repurpose plastic.
In fact, 90% of the world's ocean plastic comes from just 10 rivers throughout Asia and Africa because of lax waste management systems. If programs for the plastic capture were implemented in the China's Yangtze river and the Nile River, for example, a significant amount of ocean plastic would be diverted.
Read More: 10 Facts About Plastic Pollution You Absolutely Need to Know
Large-scale change is possible but only if everyone gets involved. Activists like Wakibia in Kenya, the Wijsen sisters in Bali, and Rhoades in Australia are the grassroots foundation of this movement. But progress isn't possible without the investments of companies like Ikea and Flow and the laws and regulations of governments around the world.
Pursuing a zero-waste world is challenging, but every time an individual uses a tote bag or joins a beach clean-up effort or a company adopts sustainable materials, that reality gets a little closer.
Your actions matter.
So join the movement to protect the planet by joining us in taking action to reduce the impact of plastics HERE.