By Kieran Guilbert
MAIDUGURI, Nigeria, Feb 14 (Thomson Reuters Foundation) - Every time she needs to go to the toilet, Shadima Irima recalls the moment Boko Haram militants stormed her home in northeast Nigeria and killed her cousin before her eyes.
Watching dozens of people lining up outside of a couple of latrines in a camp for the displaced in Maiduguri, the capital of Borno state, the 38-year-old spoke about the fear she feels every time she ventures into the bush to relieve herself.
"I am scared of snakes, bad men and Boko Haram," Irima told the Thomson Reuters Foundation, explaining how looking after her children, fetching water and cooking meals means she cannot afford to wait for hours to use the few toilets in the camp.
"Anything can happen in the bush, like rape. Even thinking about going to the toilet there scares me," she said outside her hut in the Muna Garage camp in Borno, the heart of Boko Haram's seven-year bid to create an Islamic state in northeast Nigeria.
The jihadists' insurgency has displaced some 1.8 million people and destroyed three-quarters of water points and toilets in the region - piling pressure on the limited facilities in camps and communities, and sparking fears of disease outbreaks.
Read More: People Get Paid to Use Toilets in India – and It's Working
A lack of toilets - there is an average of one latrine for every 100 people uprooted by Boko Haram - is not only leaving women like Irima prey to sexual violence, but is also driving people to defecate in the open, according to aid agencies.
Open defecation in crowded camps and communities is putting people at risk of waterborne diseases from cholera and diarrhea to typhoid, with the danger exacerbated by limited access to water, a lack of knowledge, and poor hygiene, experts say.
"Changing attitudes and behavior is a challenge as many of the displaced have fled from rural areas, where they are used to defecating in the bush," said Kannan Nadar, head of water and sanitation at the U.N. children's agency (UNICEF) in Nigeria.
"Even if one percent of the displaced defecate in the open, it affects everyone around them," Nadar added.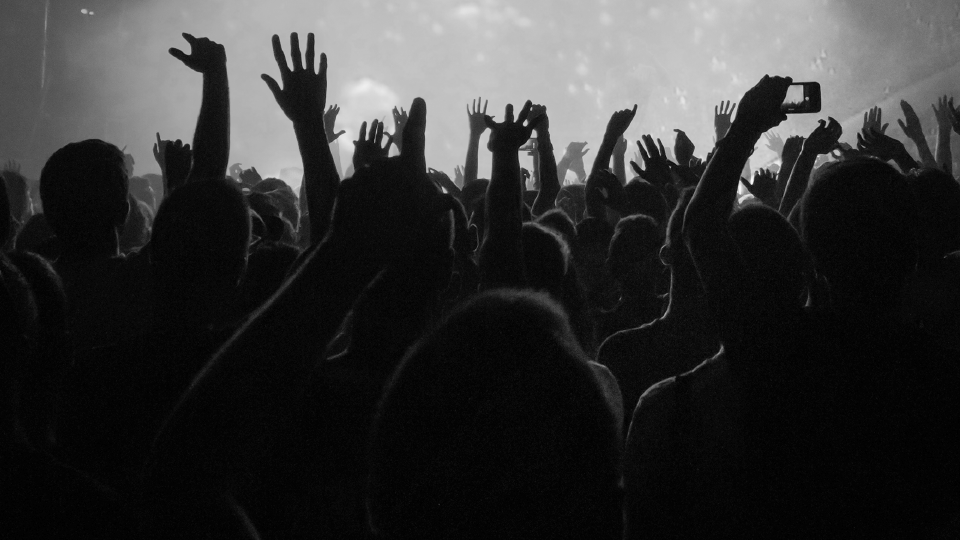 Image: Kieran Guilbert/Thomson Reuters Foundation
SHAME AND DESPERATION
More than a quarter of Nigeria's population - some 46 million people - defecate in the open, according to the country's latest national health survey from 2013.
For the more than 400,000 displaced living in camps across northeast Nigeria, the reality is even worse.
Open defecation has been recorded in around two-thirds of the 164 sites for those uprooted by the conflict, and only a dozen of these settlements have a working drainage system, according to the International Organization for Migration (IOM).
In some camps, there is only one toilet per 1,000 people, said staff at the National Emergency Management Agency (NEMA).
"We don't want to relieve ourselves in the open, but what choice do we have?" said 63-year-old Moustapha Abacha, as a group of men nodded shyly in agreement in the Muna Garage camp. "We are ashamed about it, but life here is desperate," he added.
Efforts to improve hygiene and sanitation in humanitarian crises often focus on infrastructure - such as building toilets - at the expense of changing attitudes, local aid workers said.
Read More: Children, Music Videos and Global Citizens Combine to Provide Safe Water and Toilets for All
In one latrine in the Muna Garage camp, the pit was full of plastic bottles into which people had defecated before throwing them away - thus blocking the toilet for several days.
To challenge such practices and inform people about how open defecation can lead to the spread of deadly diseases, aid agencies are sending health volunteers to camps and communities.
In a dusty yard in a quiet Maiduguri neighborhood, dozens of displaced women and girls huddled on the ground as they learnt about topics ranging from cholera to menstrual hygiene.
"Most people are keen to listen and quick to learn," said volunteer Rukaiya Mohammed, a teacher in her early twenties.
"We aren't seeing many children defecate in the open, and that is one of the most important achievements," she added.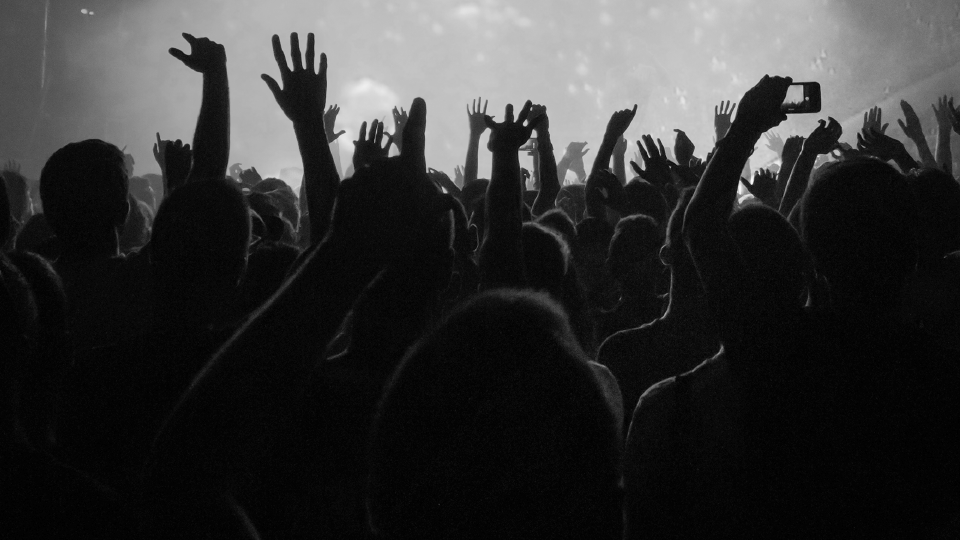 Image: Kieran Guilbert/Thomson Reuters Foundation
WAITING ALL DAY
In camps and communities across Borno state, lines of women and children waiting next to water points with garish yellow and orange buckets and jerrycans stretch far into the distance.
While tackling open defecation and poor hygiene is key, aid agencies are also striving to improve infrastructure to help some four million people who lack access to safe water, the U.N. Office for the Coordination of Humanitarian Affairs (OCHA) said.
Solar and mechanized boreholes and hundreds of water points are being installed in camps and communities, yet a third of the displaced still receive less than 15 liters of water a day for their cooking, cleaning and washing needs, according to OCHA.
This shortage is driving many people to travel long distances to collect water from polluted streams and older boreholes where the water is more likely to be contaminated, said Francis Tabu of the International Medical Corps (IMC).
Read More: Matt Damon Plans to Pitch President Trump on Clean Water
"We are facing a huge challenge to install latrines and water points in local communities, due to a lack of space in neighborhoods where everything and everyone is packed so tightly together," the emergency program coordinator said.
Borno's health ministry has also established a cholera task force ahead of the rainy season this summer, aware of how the disease could quickly spread through jam-packed camps and communities amid poor sanitation and limited access to water.
"The sector is trying to learn lessons from past outbreaks in a region where people are in a vulnerable situation," said Salomon Rakotovazaha, the IMC's country director for Nigeria.
For most of the displaced, like mother-of-three Hauwa Adam, the threat of disease pales into comparison with their daily struggle to get by. Living in Muna Garage, the 30-year-old spends most of her days fetching what little water is available.
"I have to trek miles to the water point, and queue all day to collect it," said Adam, who takes her children along because there is no school for them, and no one else to look after them.
"What kind of life is this?"
(Reporting By Kieran Guilbert, Editing by Ros Russell; Please credit the Thomson Reuters Foundation, the charitable arm of Thomson Reuters, that covers humanitarian news, women's rights, trafficking, property rights, climate change and resilience. Visit http://www.news.trust.org)