There is a group of diseases which affect 1.5 billion of the world's poorest and most marginalised people, even though we already know how to treat or prevent them. 
They're collectively known as neglected tropical diseases (NTDs).
These diseases are devastating. They cause disability and death. They also have a disproportionate impact on women and girls. Women catch NTDs more and they suffer the physical effects more — especially during pregnancy and childbirth. And yet women are often less able to access medical help. 
Take action: Ask the UK to Protect 200 Million People From Neglected Tropical Diseases
One of these NTDs, schistosomiasis, also known as snail fever, or bilharzia, is a disease caused by parasitic flatworms that can infect the urinary tract or the intestines. 
For women, urogenital schistosomiasis is a common gynaecological condition in Africa and a consequence of having the schistosomiasis infection. This is significant because it can cause pregnancy complications, and leads to an increased risk of HIV transmission. It costs less than 25p to treat a girl for schistosomiasis and prevent this condition. 
Women in the affected communities are the ones who have to clean and cook, working with contaminated water. They are often taken out of education to care for sick family members, younger children, and to look after the household. All of these factors result in women and girls being disempowered, stuck in a cycle of poverty and disease with no voice, exposing them further to NTDs and their consequences. 
Read more: These 7 Countries Eliminated a Neglected Tropical Disease in 2017 — and More Will Follow in 2018
Uniting to Combat Neglected Tropical Diseases is a dedicated coalition of partners who are committed to ending these diseases of poverty, and are working to ensure that no one, including women and girls, is left behind.
As well as experiencing the burden of NTDs, women are also playing an increasingly crucial role in the ongoing fight against them.
Zanzibar is already showing the invaluable role that women can play in communities to combat NTDs. 
Dr. Fatma M. Kabole, Zanzibar's minister of health, shared how women are increasingly playing the vital role of community drug distributors. 
Read more: The Most Dangerous Diseases You've Never Heard of
"We give them the capacity to do their work," Kabole said. "So just by doing the mass drug administration [providing the community with medicines] which happens here twice a year, it gives them that confidence." 
Kabole said the aim is to provide the communities with awareness, and they have very good success stories in the communities with people now understanding that the tablets do help them.
"Women feel left out sometimes," she continued. "So when you train them and say we are helping our own communities, they love the work that they are doing. And if you see the way they mingle with the children, and with the community, that keeps me going really." 
One of the women working as a community drug distributor in the country is Tamasha, who was chosen by her community's leader for the role and has been a part of the project in her community right from the start. 
Read more: Why Global Citizen Live in London Is a Big Deal for Gender Equality, Health, Nutrition, Education, and More
"The people cooperate very well, they're very happy to be with me," she said. "They know that I'm a good person. I know I'm helping my community. People are getting well, so I'm happy doing this." 
And, as well as empowering women in the community, the drug distribution programmes are helping women suffering from the diseases.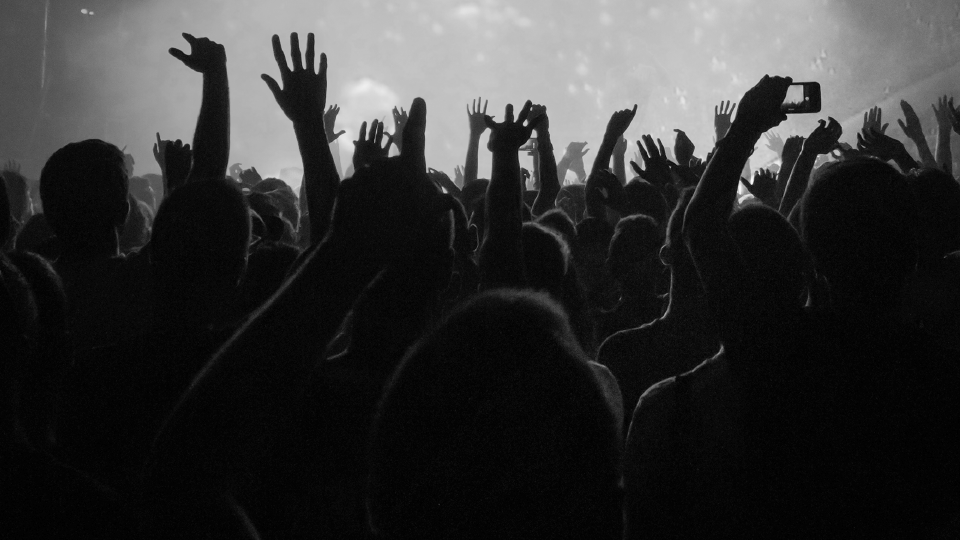 Image: Flickr/Peretz Partensky
Mtumwa Juma is one of these. Juma has lymphatic filariasis (LF), otherwise known as elephantiasis. It's a parasitic infection spread by mosquitoes. It targets the body's lymphatic system, and can cause severe disfigurement, pain, and disability. 
People who suffer from LF often lose their livelihoods because they are unable to work, and they can also experience knock-on psychological effects such as depression and anxiety. 
Read more: Global Citizen Live Is Coming to London — and You Can Be There. Here's How
"After getting the medicines from the government my life is good, I'm not worried anymore," said Juma. 
Thanks to the treatment, Juma is healthy enough to cook chapati, to sell them, and raise money to support her children. 
"I'm just a normal person, like any other people so that makes me happy," she added. 
According to a report published by the World Health Organisation (WHO) in April last year, in areas where community directed distribution (CDD) was introduced, "an increasing number of women attended meetings, spoke out, and were then selected as community implementers."
"Over time, women also became more outspoken, participated more actively, and demanded to be assigned responsibilities," it added. 
Read more: This 2-Month-Old Girl Is Living Proof That We're Winning the Fight Against Polio
As well as reaching women, these programmes are also creating the opportunity to educate children, to help them change their behaviour to reduce the risk of contracting NTDs. 
According to Faiza, one of the community workers who helps educate children, they "become very good ambassadors."
"They take the message to the parent, and the parent at least learns something from the children," she explained.
For Kabole, and for Zanzibar, the work has been invaluable. 
"I understand that my people are living in a very, very difficult situation," she said. "But now the diseases have been reduced a lot. At least these people can enjoy life like any other people in the world."
Read more: Millions of Poor Americans Are Contracting These 'Diseases of Poverty' — But Can't Afford Pills to Cure Them
Last year, the UK made a commitment to protect 200 million people from NTDs, leading the way in putting an end to these devastating diseases. 
In the run-up to the Commonwealth Summit, to be held in London in April, we're asking the UK government whether they're still on track for this commitment, and whether they will recommit to transforming the lives of these 200 million people at the summit. You can join us by taking action on this issue here. 
By taking action to combat NTDs, you can also earn free tickets to see Emeli Sandé, Professor Green, Naughty Boy, Gabrielle Aplin, and more, live at O2 Academy Brixton on April 17, for a night of entertainment-fuelled activism. Click here to find out more.