Right now, 1.5 billion of the world's poorest and most marginalised people are facing the devastating threat of a group of diseases that you've probably never heard of.
They're known as neglected tropical diseases (NTDs) — and they're a group of chronic infections found in tropical and sub-tropical areas. 
They can be fatal, or they can cause serious and debilitating illness and, crucially, they're diseases of poverty. Affected adults can't go to work, affected children can't go to school, and these diseases only serve to continue the cycle of poverty. 
Take action: No One Should Suffer From Diseases We Know How to Treat or Prevent
What's more, because affected people are often unable to participate fully in community life, these diseases are often surrounded by social stigma. 
But, vitally, these diseases are entirely preventable and the drugs required to do this are freely donated by pharmaceutical companies. They are easy to administer and are safe — we already know how to stop them.
In 2017, seven countries around the world successfully eliminated an NTD — an incredible step on the path to worldwide elimination. 
Each of the seven countries eliminated either trachoma or lymphatic filariasis — otherwise known as elephantiasis.
Read more: The Most Dangerous Diseases You've Never Heard Of
Lymphatic filariasis (LF) is a parasitic infection transmitted to people by infected mosquitoes. It targets the body's lymphatic system, and can cause severe disfigurement, pain, and disability. Sufferers often lose their livelihoods, and experience knock-on psychological effects such as depression or anxiety.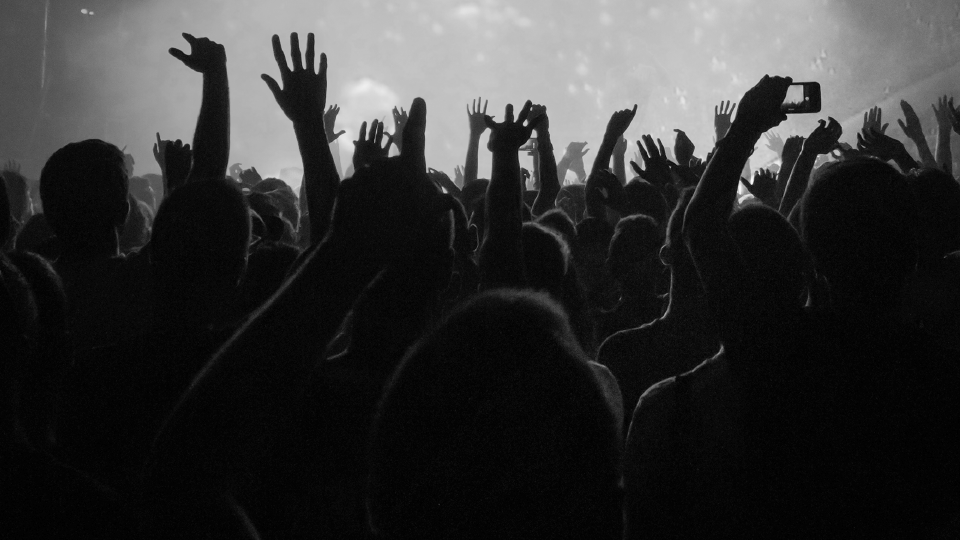 Image: Flickr/Peretz Partensky
As of October, according to the World Health Organization (WHO), LF threatens 856 million people in 52 countries worldwide.
Trachoma, meanwhile, is an eye disease caused by bacterial infection. And it's the leading infectious cause of blindness worldwide. 
Infection can be spread through contact with discharge from the eyes and nose of an infected person — particularly young children — or through flies which have been in contact with the eyes or nose of an infected person. 
Read more: This 2-Month-Old Girl Is Living Proof That We're Winning the Fight Against Polio
Repeated infection can cause the inside of the eyelid to become so scarred it turns inwards, forcing the eyelashes to rub against the eyeball, scarring the eyeball and potentially causing blindness. 
As of July 2017, according to WHO, trachoma was a public health problem in 41 countries, and is responsible for the blindness or visual impairment of about 1.9 million people.
But these seven countries have successfully proven that these horrific diseases can be beaten, with the right political and financial will. 
1. Cambodia
In September, Cambodia successfully eliminated trachoma — which has been a recognised problem in the country since the 1990s. 
In 2000, a series of trachoma rapid assessments were carried out in Cambodia, followed by a rollout of control activities across the country — including provision of surgery, treatment of communities, and health education. Improvements in living standards, water supply, sanitation, and hygiene also contributed to the landmark achievement. 
Read more: Global Citizen Live Is Coming to London — and You Can Be There. Here's How
2. Laos
In September, Laos also successfully eliminated trachoma — which has haunted the country since the 1970s, and was particularly common among young children. 
"By eliminating this disease, our children can now grow up safe from this painful and potentially blinding infection," said Dr Bounkong Syhavong, Lao People's Democratic Republic's Minister of Health.
As with Cambodia, the measures included screening and treatment services across the country, as well as improvements in living standards and hygiene. 
3. Thailand
In September, Thailand officially eliminated lymphatic filariasis — which had once been so serious in the country it was endemic in 11 provinces. 
The final push against the disease came in 2001, with the launch of the National Programme for Elimination of Lymphatic Filariasis. The programme championed surveying cases, and providing timely preventative chemotherapy to at-risk populations. 
Citizens in affected provinces were also vital in the effort, taking annual doses of medication even if they showed no symptoms of disease.
Read more: Why Global Citizen Live in London Is a Big Deal for Gender Equality, Health, Nutrition, Education, and More
4. Tonga
In July, Tonga also bid farewell to lymphatic filariasis after decades of dedicated efforts to stop transmission of the disease. 
LF has a long history in Tonga — even Captain Cook noticed common swelling among people in Tonga in the 1770s — and in the 1950s the prevalence rate was close to 50%. 
Mass drug administration helped bring that down significantly — but only a series of further efforts, including strong financial support, and the commitment of affected communities, in recent years helped achieve the elimination target. 
5. Mexico
In April, Mexico became the first country in the Americas to officially eliminate trachoma, and the third in the world — after Oman and Morocco — in what WHO described as an "historic moment." 
In Mexico, the disease was endemic in 246 communities in five municipalities in the state of Chiapas, affecting over 140,000 people. But a series of interventions launched in 2004 helped put an end to it — including surgery for advanced cases, antibiotics, facial cleanliness, and environmental improvement to reduce transmission. 
Read more: WTF Is Polio? 17 Facts About the Disease That We're This Close to Eradicating
6. Togo
The first country in sub-Saharan Africa to eliminate lymphatic filariasis was Togo, in April. 
For the past 15 years, Togo has carried out a sustained campaign in all districts and areas affected. Then, in 2010, it moved in a 5-year surveillance phase until elimination was officially validated by WHO in 2015. 
7. The Marshall Islands
In March, the Marshall Islands was the first country of the year to successfully eliminate an NTD — ridding itself of lymphatic filariasis.
It was described as "an enormously important achievement" for the health of its citizens, by WHO. 
---
These inspirational steps were sparked by the World Health Assembly (WHA) launching targeted global focus against these diseases. 
In 1997, the WHA called for the elimination of lymphatic filariasis as a public health problem; and in 1998, it passed a resolution targeting trachoma for elimination as a public health problem.
And the very good news is that even more countries are set to follow in 2018. Already this year, both in March, Egypt has eliminated lymphatic filariasis, and Kenya has eliminated Guinea-worm disease — which is caused by a parasitic worm and can lead to severe pain as the worm travels through the person's body. When it emerges (normally through the feet) it causes blisters, ulcers, and fever, nausea, and vomiting. 
Read more: How We Can Be the Generation to End Extreme Poverty
But, as proved in 2017, when the world comes together to fight these issues in a united, targeted way, we can beat them. 
So watch this space. 
Global Citizen campaigns to achieve the UN's Global Goals, which include action on global health and well-being. You can join us by taking action here to call on world leaders to work together to bring an end to the 10 NTDs. And, by taking action, you can earn free tickets to Global Citizen Live when it comes to London on April 17, to see Emeli Sandé, Professor Green, Naughty Boy, Gabrielle Aplin, and more, live.