Nadia Murad can still remember the first time she saw the ISIS fighters that would kill her family and tear her life apart. 
Then just 21 years old, Murad lived a quiet life with her family in the village of Kocho, a small community of farmers and shepherds in northern Iraq. 
"The first time I saw ISIS in the village, they had long beards like those you see on the television," Murad told an audience at an event hosted by the Guardian in London on Thursday. "At that moment, I knew we were at risk." 
Take action: Stop Sexual Violence in Conflict and Emergencies for the Yazidi Community
Murad was one of around 7,000 Yazidi women and girls snatched from their villages in northern Iraq in 2014, as ISIS advanced through the city of Sinjar — home to around 400,000 Yazidi people. 
"They gathered all of us in the school. It was so many people, asking for help, just to at least rescue women and girls and children, to keep them safe," Murad told the audience via a translator. 
"There were two old couples," she continued. "An old man asked the woman to leave him and go on alone and at that time I felt so much pain in my heart. It was so difficult for us because we had done nothing to face this pain, and for ISIS to do this to us…"
"I still remember everything [about the school]. We were many people in my family and I couldn't see all of them at that moment. I still remember my brother gave the ring of my mother to my sister and asked her to keep it. But they took it from her."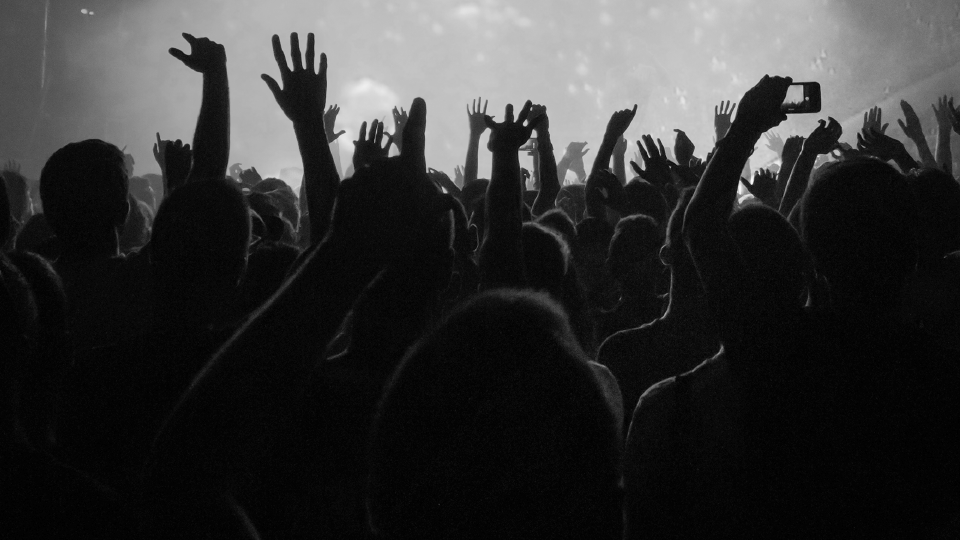 Prominent Yazidi activist Nadia Murad shakes hands with Peshmerga officers queuing up to welcome her back in Sinjar, Iraq on June 1, 2017.
Image: Thomson Reuters Foundation / Fazel Hawramy
Read more: ISIS Survivor Nadia Murad Becomes UN Goodwill Ambassador in Fight for Yazidi Justice
The men who refused to convert to Islam (with ISIS seeing the religious minority Yazidi people as devil worshippers) were sent to be executed, and Murad was helpless as six of her eight brothers were driven away in trucks. She listened to the sound of gunfire for over an hour, and when it stopped she knew her family had been killed along with many others. Their bodies were thrown into mass graves. 
"I spat on an ISIS member and he got so angry," she continued. "I was not scared because there was nothing for me to lose. They forced us to leave our family and our home, and this is very difficult for us. Many women wish that they had died before this happened to them."
The surviving women and children were then transferred to another school near to Sinjar, where they were split into two groups: those who would be useful as sex slaves, and the other women who had to be killed — which included Murad's mother.
"It was the same evening when they took us by bus," said Murad. "In the bus they told us that we would be sex slaves. This is not easy to forget and for us Yazidis, dignity is so important for us. We will never forget this, when someone comes and takes your dignity."
Read more: Study Found That Nearly 10,000 Yazidis Were Killed and Kidnapped by Islamic State in 2014
Murad has now written a memoir, "The Last Girl: My Story of Captivity, and My Fight Against the Islamic State", recounting the atrocities that became her daily life as an ISIS sex slave. 
"At some point, there was rape and nothing else. This becomes your normal day," writes Murad in the book. "You don't know who is going to open the door next to attack you, just that it will happen and that tomorrow might be worse."
After the bus arrived in Mosul, Murad was taken to a slave market where she was claimed by a high-ranking ISIS judge named Hajji Salma, who made her his fourth sex slave. She was raped and beaten every day that she was in his captivity, she said.  
When she tried to escape after a few days, by wearing abaya (a covering worn by some Muslim women) and crawling out of a window, she was caught, whipped, and gang-raped by six of Hajji Salman's guards as punishment, she said.
Read more: The UN Responds to Global Citizens and Declares Importance of Achieving Justice for Yazidi Genocide
UN investigators have described the massacre of the Yazidi people in 2014 as "genocide" that is "ongoing." 
"Thousands of women and girls, some as young as 9 years old, have been sold in slave markets," reported a UN human rights inquiry in 2016. "The Islamic State (ISIS) and its fighters hold them both in sexual slavery and in slavery, with Yazidi women and girls being constantly sold, gifted, and willed between fighters." 
In September, the UN Security Council approved the launch of an investigative team, to collect, preserve, and store evidence in Iraq of acts committed by ISIS.
Murad did manage to escape her captor after three months, when the house was left unlocked while he was out. She was taken in by a neighbouring Muslim family from Mosul who took pity on her. 
She was lucky. Murad later found out that her niece, who was also enslaved, tried six times to ask strangers for help, and every time she was again handed over to ISIS. 
"Families in Iraq and Syria led normal lives while we were tortured and raped. They watched us walk through the streets with our captors," she said. "They let us scream in the slave market and did nothing." 
"I've never seen mercy," she told the audience. "I've spoken to so many women, but I've never heard of mercy." 
Read more: Nadia Murad Makes Emotional Visit to Her Yazidi Hometown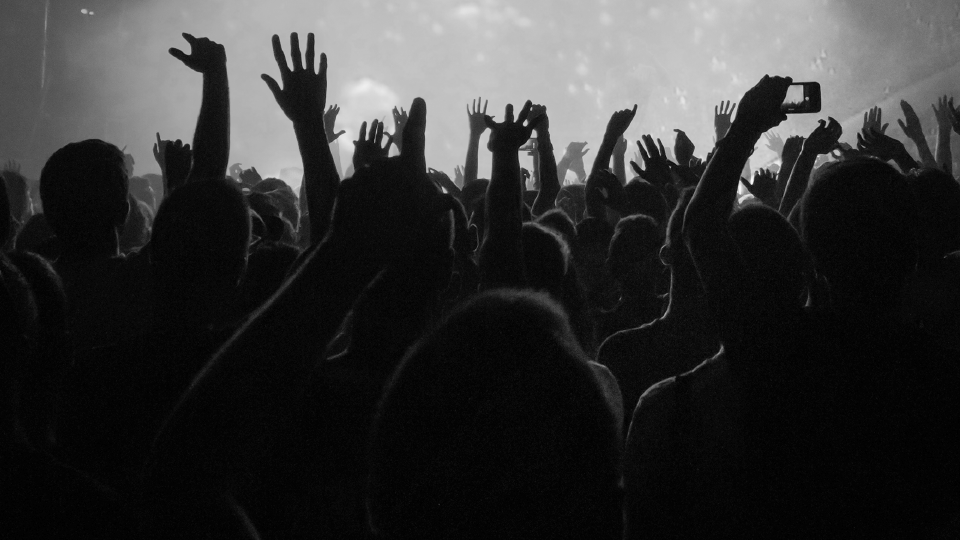 Prominent Yazidi activist Nadia Murad cries as she visits her former school in the village of Kocho in Iraq, which was retaken from Islamic state fighters last week, June 1, 2017.
Image: Thomson Reuters Foundation / Fazel Hawramy
The family took her in, arranged a fake ID for her, and the eldest son risked his life to smuggle her to a refugee camp in Duhok, in northern Iraq. 
It was there that Murad first met Western journalists, and was eventually one of 1,000 women selected for a refugee programme run by the regional government of Baden-Wuttemberg in south-west Germany in 2016. 
But while this programme gave Murad, who still lives in Germany, a chance for a new life, it has now been stopped. More than 6,500 Yazidi women are still kidnapped. More are living in refugee camps in Iraq, with no idea of what their futures will hold. 
Now 24, Murad is a vocal activist, seeking justice for her people and freedom for the thousands of women and girls who are still being held captive by ISIS.
When Murad tells her story to the London audience, she looks withdrawn and often expressionless. It is clear that the constant telling and re-telling of her story never gets easier. 
But she carries on doing it, despite the pain of remembering, for the Yazidi people who are still living through this nightmare. 
Read more: The Clooneys Casually Reveal They Have Taken a Yazidi Refugee Into Their Home
"It never gets easier to tell your story," she writes in the book. "Each time you speak it, you relive it. [But] my story, told honestly and matter-of-factly, is the best weapon I have against terrorism, and I plan on using it until those terrorists are put on trial." 
"The most important goal for me is to push the international community to protect the Yazidi people," she said. "I want people to not forgot what happened to the Yazidis, and what ISIS has done to women and girls. 
For her work, Murad this year became a UN Goodwill Ambassador for the Dignity of Survivors of Human Trafficking, and in 2016 was nominated for a Nobel Peace Prize.
Ban Ki-moon, the UN Secretary General, called her a "fierce and tireless advocate for the Yazidi people and victims of human trafficking everywhere."
Human rights lawyer Amal Clooney, who represents Murad and is campaigning for ISIS to be prosecuted through the International Criminal Court, read out part of an ISIS pamphlet when she accompanied Murad to the UN. 
The pamphlet told fighters they could take Yazidi women as slaves, they could beat them and have sex with them, and they could sell them, buy them, or gift them, because they were merely property. Yazidi women have been sold for as little as $20 on markets, including on Facebook, Clooney said. 
Read more: With Amal Clooney at Her Side, a Yazidi Former Sex Slave Pleaded to the UN to Take Action
"This is the first time I've spoken in this chamber," said Clooney. "I wish I could say I was proud to be here, but I am ashamed. I am ashamed that there is no justice being done and barely a complaint being made about it. I am ashamed as a woman that girls like Nadia can be sold. I am ashamed that we ignore their cries for help."
Murad's book, published by Tim Duggan Books, is not only to bear witness to the atrocities visited by ISIS fighters on Murad, her family, and her people. It is a call to action. 
She wants to see Yazidis still in captivity released, survivors resettled, landmines removed from the Sinjar region so the Yazidi survivors can return home, and ISIS prosecuted for their crimes. 
"I want to be the last girl in the world with a story like mine," she said. 
Global Citizen campaigns to support Nadia Murad in her fight to win justice for the Yazidi people. You can join us in standing with brave Yazidi survivors like Nadia to stop sexual violence in conflict and emergencies, by taking action here.