Why Global Citizens Should Care
In recent years, irregular migration has created political furor in Europe, with leaders tightening their borders and cracking down on migrants. The United Nations Global Goal 10 for reduced inequalities urges countries to adopt more humane and inclusive policies surrounding migration. You can join us in taking action on related issues here. 
---
There are more than 258 million migrants in the world. A growing proportion of them are migrating by irregular means, secretly crossing borders, scaling fences, or contacting smugglers who ship them across bodies of water, deserts, and conflict zones. They risk violence, detention, exploitation, enslavement, and death. They often leave their families and friends behind. Their journeys usually burden them with debt.
When they arrive in a new country, these migrants often live in the shadows, unable to get identification paperwork, legal protections, and other safeguards of citizenship. As a result, they often work in low-paying, exploitative jobs and have trouble finding shelter, support networks, and accessing other basic human rights. 
To make matters worse, they're regularly vilified and face routine discrimination.
"You abandon everything you've ever known, and come to a foreign land, only to be subjected to all types of discrimination and violations," Yerima, a migrant from Togo who traveled to Spain, told the United Nations Development Programme (UNDP).
The UNDP recently surveyed 1,970 migrants from 39 African countries who traveled to 12 European countries. Their voices are included in a sweeping new report on irregular migration, its causes and consequences, its geopolitical ramifications, and how it can be humanely addressed. 
The report, Scaling Fences: Voices of Irregular African Migrants to Europe, relied on migrants sharing their experiences. Here are some of their stories, as told to the UNDP and provided to Global Citizen for publication.
---
Aziz Abdoul, Senegal to France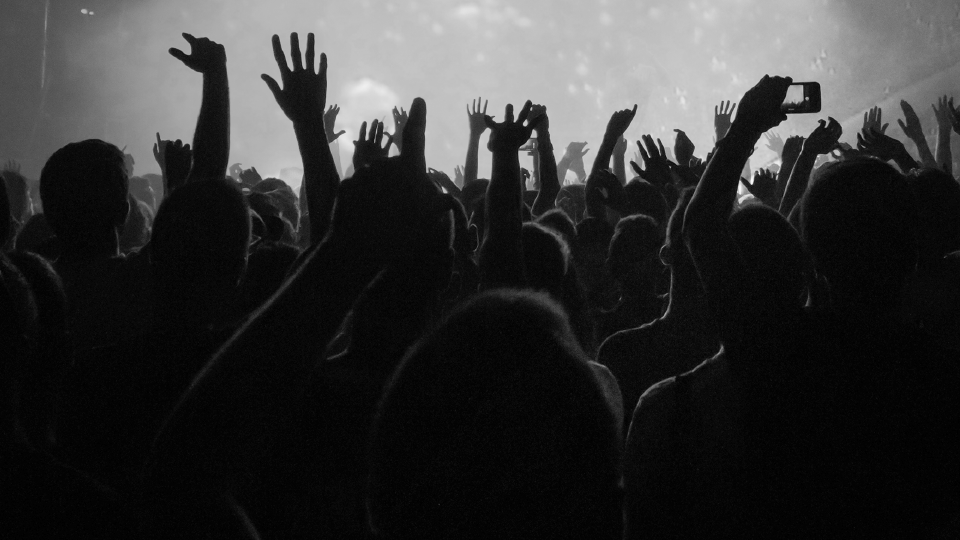 Aziz Abdoul is from Senegal and now lives in Grenoble, France.
Image: @ Lena Mucha/UNDP
I had a decent life back home in Senegal and ran two businesses. But in 2008, I made the decision to travel.
Not because I was facing difficulties or had financial troubles. I wanted to travel because I wanted to experience other cultures. I wanted to live and work in a country that wasn't my own. I always saw foreigners come to visit Senegal, but I had no idea what their part of their world was like.
I am an artist at heart, and I yearned to experience artistic expressions that were different from my own.
I wanted to see more, explore more, and learn more. That was the main motivation behind me leaving. Now that I am here in Europe, I am making the best of my situation. Faith and hope keep me going. Faith kept me alive during the difficult journey here, and hope allows me to look forward to a brighter future.
Fortunately, I've been able to make a reputation for myself here, performing and showcasing my artwork to large audiences. This is what I have always wanted to do — share my culture with the world.
Music is my escape. When I play, I am transported into a different realm. I want people who listen to my music to forget their earthly worries. There is so much suffering in the world.
Ultimately, we all want the same things in life: good health, decent jobs, liberty, and freedom to pursue opportunities for our families and ourselves. And because many people don't feel they have that in Africa, they come to Europe. If I had one thing to say to our African leaders, it is that the population does not belong to you. You belong to the people. You have to respect them and create opportunities for them so they are not risking their lives.
---
Carole, Cameroon to France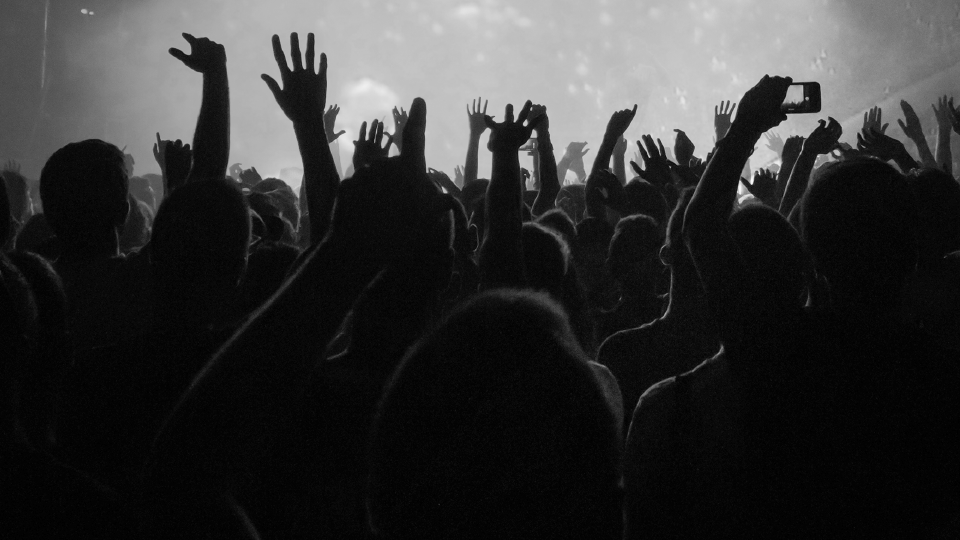 Carole Mengue is originally from Cameroon and now lives in Grenoble, France with her two-year-old son.
Image: @ Lena Mucha/UNDP
I never attended school. My father believed there was no value in girls attending school. He said I should focus instead on tending the house and preparing for marriage. And yet, I always knew my father was wrong. I longed to get educated. I knew that if you could not read or write, your place in life would be meaningless. In my community, women and girls who attended school were much better off than those who didn't.
The thought of leaving my country had never crossed my mind. But then, I met some friends who encouraged me to consider leaving. They said if I left, I could have a better life. They said I would make a lot of money styling hair in Europe and even learn other skills.
And so I left Cameroon and eventually ended up in Algeria, where I spent two years. Algeria is a challenging country for blacks because of the level of racism there. While in Algeria, I had a baby boy.
When he was just 3 months old, I embarked on the journey to Europe. We spent three days traveling by sea. It was extremely cold and we had no vests, no blankets, no protection, and very little food. I would not advise even my worst enemy to take this journey.
I landed in Italy and spent six very difficult months in a camp. We were mistreated, fed spoiled food, and received inadequate healthcare when we were sick. The conditions were inhumane.
In the end, I made it to France. I like it here. My wish is to get my work papers and get training in something other than styling hair. No matter what, I know that my son will have a better future than I did.
---
Helen, Nigeria to Italy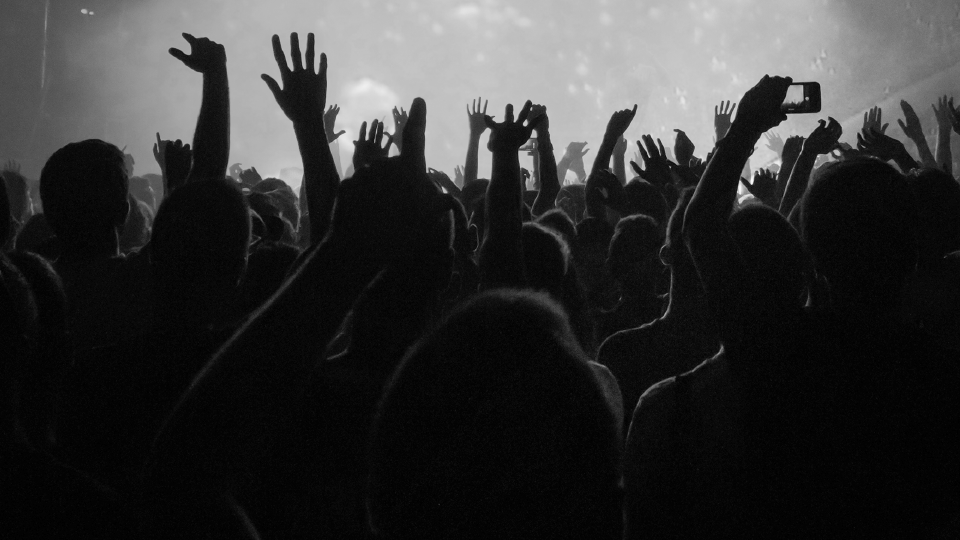 Esther Sunday, is from Nigeria and now lives in Rome, Italy.
Image: @ Lena Mucha/UNDP
Staying in Africa meant one of two things: getting married at a young age, or getting pregnant at a young age. Both would have shattered my dreams. I did not want to waste my potential.
I made my way to Europe via Libya. I spent a year working in Libya as a cleaner and maid for a wonderful Spanish family. They treated me well and saw me as their daughter. A conflict erupted in Libya and the family had to leave for Spain. They asked me to go with them, but I was unable to leave because I did not have enough time to get a passport. They left and promised to file for me to join them in Spain.
I did not wait for the family to send me an invitation to Spain. I took it upon myself and found my way to Italy. I arrived in 2014 and am still trying to navigate my way through. I don't have many complaints about being here. Sometimes I feel accepted and other times I feel like a foreigner. The main issues I have are the barriers to fully integrate into Italian society, especially the language barriers if you want to study or apply for job. Fortunately, I was able to find a job working as a secretary at a government agency. I also sing and write, so I volunteer at the refugee center as a choir director, and style hair on the side to earn extra money.
But these are all temporary situations. I want to further my studies and build my professional career. I have thought about exploring other countries like Germany, Sweden, or Canada that may have better opportunities. I am destined for far greater things in life. And I know I will accomplish my goals.
---
Kone, Ivory Coast to France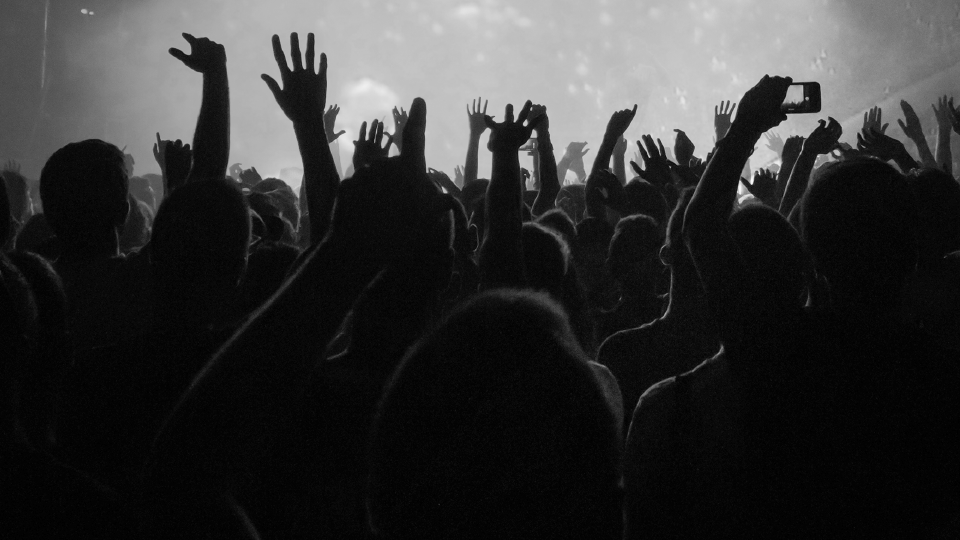 Kone Larouba Nza is from Cote D' Ivoire and arrived in France in 2016. Currently he lives in Lyon.
Image: @ Lena Mucha/UNDP
I wanted a life where I could earn a living and support my mother and siblings. I felt sad that my country did not provide young people like me the promise of a brighter future, and I was determined to take matters into my own hands.
I have been in France for two years now. I have a small community of friends, mostly from various parts of Africa, but I also have French friends. It can get very lonely here. I did not expect how hard it would be to settle into French society.
When you hear about Europe, you think it is filled with endless opportunities. And there are opportunities, but they are not immediately available when you come into the country the way I did. You're not treated like a citizen. There are many hurdles before you can start to lead a normal life.
When I first arrived, I spent time in a shelter. I got into trouble and was arrested and spent time in prison, and I had a hard time finding my way. But eventually, I was able to get my residence permit. I miss my mother a lot. I call her often. I tell her about my life here in France. I tell her that everything is OK even when it's not.
I have always dreamt of becoming a footballer like Yaya Toure. He's Ivorian too. I admire his life story, how he became a footballer. But I know that becoming a football star is hard, so I'm putting my energy into something more attainable. I'm training at a restaurant because I like to cook. My wish is to open a restaurant one day. I'm not sure what I would call it — maybe Chez Kone. But one thing I do know is that African food will be served.
---
Miguel, Cameroon to France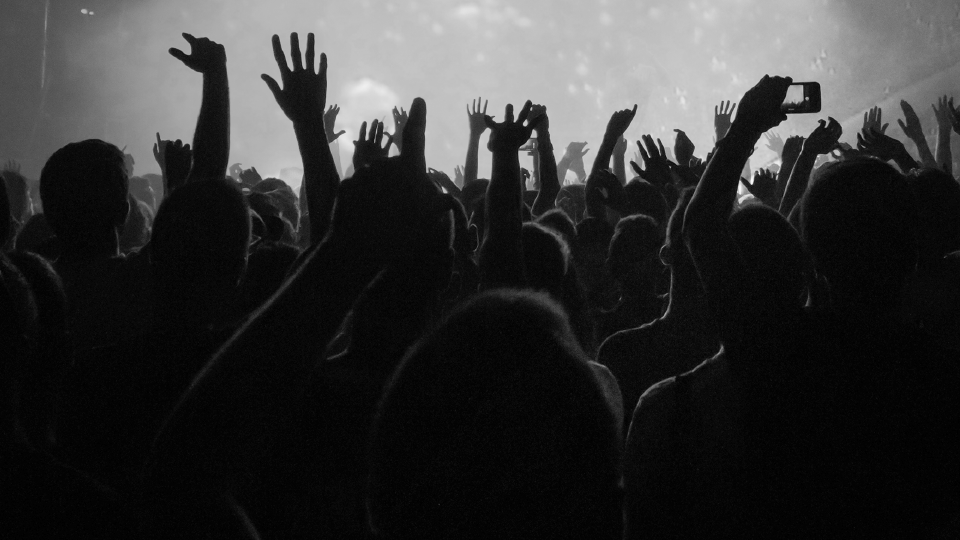 Miguel Mbinowa Ngnobidadji is pictured at his cooking school in Vernet les Bains, France. He currently lives in Perpignan.
Image: @ Lena Mucha/UNDP
My life back in Cameroon was not a great one. I grew up very poor and life in the village was hard. I couldn't afford school. If I had work, I would not have left my country. But when things are not going well and you feel stuck, you are forced to leave for better opportunities elsewhere, no matter the cost. It's not a matter of choice, it's a matter of survival.
I am happy with my new life in France. I have all the things that I used to dream of: a job, a house, a car, access to public and social services — I am comfortable. I may not be at home, but I feel at home here. I spend most of my time working because for me, work is a luxury and something I take seriously. I don't take for granted that I came here and found a way to gain employment and earn a living.
It's a shame that one has to travel thousands of kilometers to someone else's land to create a better life. I blame our leaders for most of these problems and if I had the chance to exchange words with African leaders, I would probably need an eternity.
It's actually very simple: create opportunities for young people. Make sure our young children are in school and not out selling in the streets. Empower our girls and women. Provide access to services like health care. We should take these basic issues as human rights.
I tell my family and friends at home the truth about life here. I tell them about the difficulties of integrating and succeeding in this society. I feel it is my responsibility to be honest about the conditions, so they can make informed decisions. At the same time, I have been where they are now, and I know how trapped one can feel.
---
Vivian, Nigeria to Spain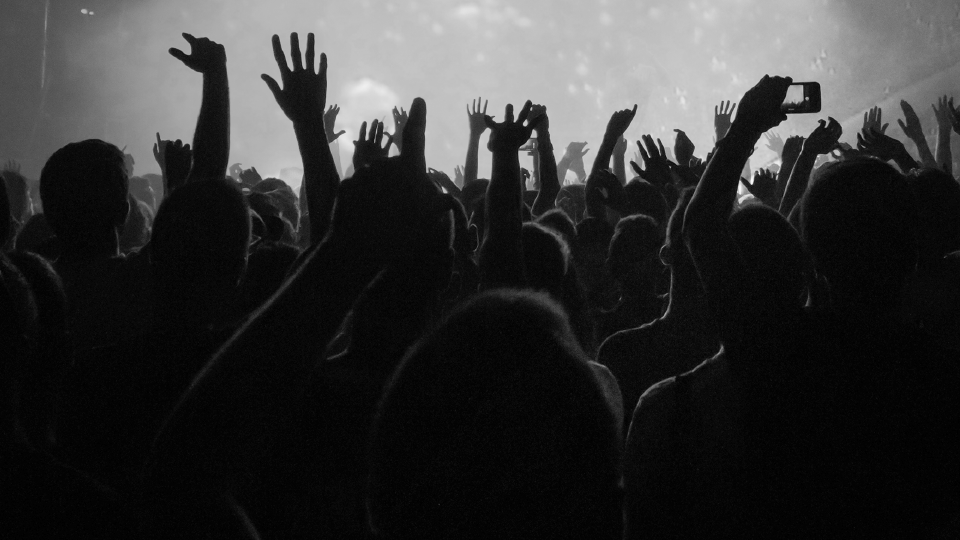 Vivian Ntih, 43, is pictured with her daugthers Elizabeth, 9, and Mari Mensah Damson, 15. Vivian came from Nigeria to Spain in 2000 and lives now with her daugthers in Valencia.
Image: @ Lena Mucha/UNDP
My parents decided to send me to my aunt in Spain to find work. I arrived in Spain and spent one month in a refugee camp before being granted residence and a work permit.
My aunt and her husband picked me up from the train station in Madrid and I was asked me to hand them over all my documents. I soon learned the truth: my aunt and her husband were running a sex trafficking ring and tricked vulnerable young girls from Africa into sex work.
Never did I imagine that someone my parents trusted would be involved in trafficking.
I rejected customers and earned almost no money. My aunt decided she could not afford to keep me. We agreed that I would go to Valencia and find work to pay back the money for the journey to Spain — $20,000.
In Valencia, I went to a home that she had recommended — only to discover that the girls living there were all sex workers working for my aunt. I knew this was not a life for me, but I had no choice: without my papers, I couldn't apply for formal jobs. After a few months, I met a man who wanted to help me.
He helped pay down my debt to my aunt until we paid it off entirely. After that, I cut off all ties with her.
I had my first daughter in 2003, and my second seven years later. My partner and I separated.
It has been almost 20 years since I came to Europe, and I've been through hell. There were days we were homeless with nothing to eat. But my daughters are my greatest blessings.
These days, I am taking classes to further my education. I want to protect girls that are at risk of trafficking.
I also want to fight for migrant rights.
---
Yerima, Togo to Spain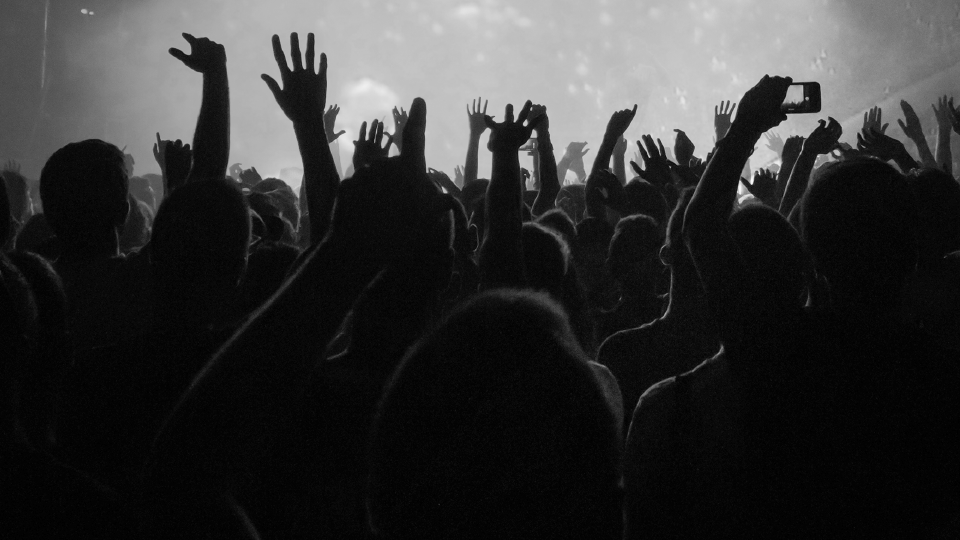 Yerima Gado is from Togo and now lives in Valencia, Spain.
Image: @ Lena Mucha/UNDP
I lived with my parents until I was 18 years old. I worked as a driver but earned very little. So, I decided to leave for Europe. I went to Dakar where I spent six months, then to Mauritania. From there, I entered Europe via the Mediterranean.
A man is supposed to eat three times a day. If you have a family, you have to ensure they have food, shelter, medicine, and education. If you cannot provide those basic necessities for your family because of lack of opportunities in your country, then you have to try and find a way somewhere else.
I have a young daughter. When I left Togo, my daughter was just 2 months old. People may ask what kind of father I am, to leave behind my wife and infant daughter. But what kind of a father would I be, if I stayed and couldn't provide them a decent life?
So, you abandon everything you've ever known, and come to a foreign land, only to be subjected to all types of discrimination and violations. The very rights that international organizations are meant to protect. But there is nothing you can do about it, because you're not in your own land.
Many of our brothers and sisters died trying to come here. For what? We are losing our best and brightest to the Mediterranean Sea; to slavery and exploitation; and to European countries where their talents are being wasted. How can we say that Africa is a continent of young people, and that young people are the future, when we are losing so many?