---
Why Global Citizens Should Care 
Gender-based violence can include physical and sexual abuse, harassment, bullying, and even murder. We must ensure the safety of women and girls around the world by eliminating gender-based violence in its many forms and achieving Global Goal 5. You can join us and take action on this issue
here
. 
---
Women in Mexico went on strike on Monday to protest the country's rising levels of gender-based violence and femicide — the murder of a woman because of her gender.
Millions of women stayed home from work and school as part of "The Day Without Us" strike, according to the BBC. The Mexican government and major companies like Walmart, Sears, and L'Oréal gave female employees paid leave to honor the day. Many schools shut down and public transportation, major shopping areas, restaurants, and cafes were eerily empty.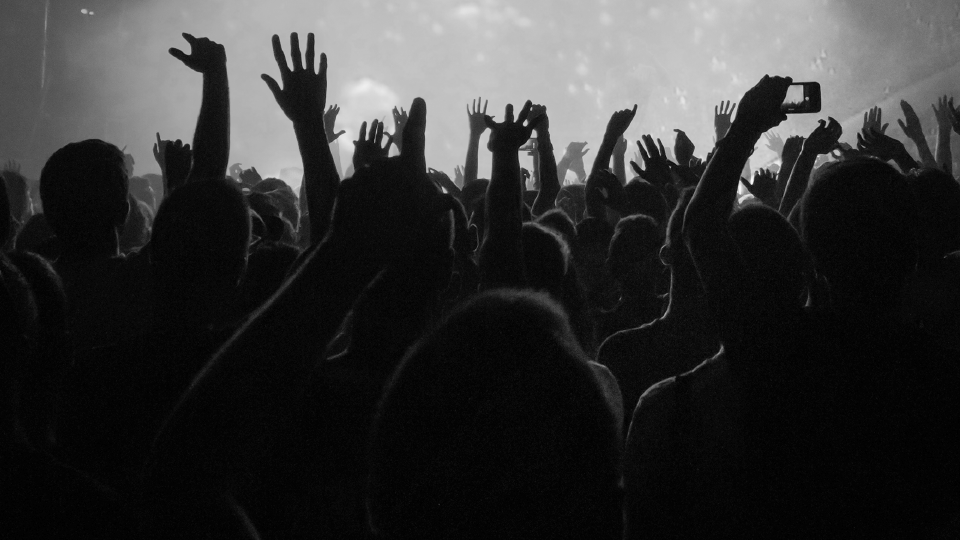 Male cashiers attend in a supermarket during a women strike in Mexico City, March 9, 2020. Untold thousands of women across Mexico stayed home from work and school as part of a strike billed as "A Day Without Women."
Image: Eduardo Verdugo/AP
Women who still went to work wore purple ribbons or clothes in solidarity. Newspapers printed full purple pages and spaces were left blank where women's work would normally appear to show the significance of their contributions. 
In Mexico, women account for about 40% of the workforce. If all women in the country participated in the strike, it is estimated it would have cost the country's economy $1.37 billion, according to the New York Times.
Las mujeres universitarias se suman a la iniciativa #UnDíaSinNosotras. pic.twitter.com/IKX5u5r0yb

— UNAM (@UNAM_MX) March 9, 2020
The strike followed an 80,000-person march in Mexico City on Sunday for International Women's Day. Activists painted the names of more than 3,000 gender-based violence victims, including the name of Ingrid Escamilla who was brutally killed by her partner in early February, across the city's main Zocalo Square. 
The march started peacefully, but ended with police retaliation against protestors. Protestors used petrol bombs to set fire to parts of the march route, including a door to Mexico's National Palace and the president's residence, city officials reported. Police officers responded with tear gas and seven people were arrested for attacking a group of protesters. More than 60 people were injured and 13 people were taken to the hospital.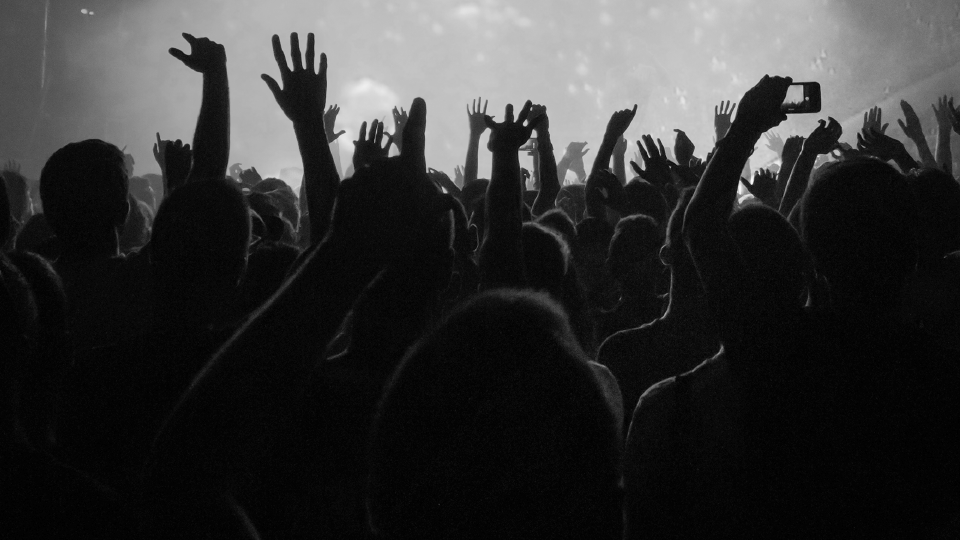 International Women's Day in Mexico City.
Women march during International Women's Day in Mexico City, March 8, 2020. Protests against gender violence in Mexico have intensified in recent years amid an increase in killings of women and girls.
Eduardo Verdugo/AP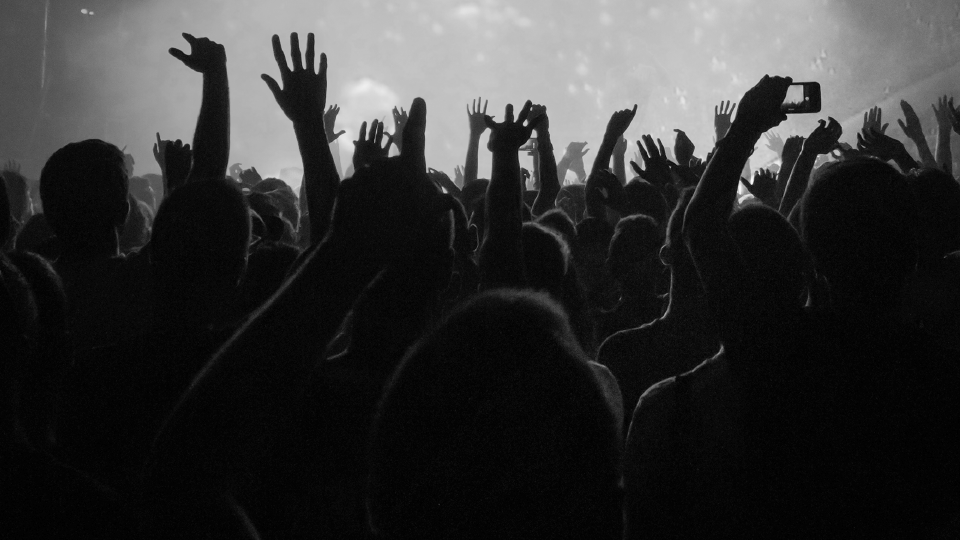 International Women's Day in Mexico City.
Protesters cheer on a passing group of militant feminists who were defying police to spray graffiti and vandalize buildings during a march on International Women's Day in Mexico City, March 8, 2020.
Rebecca Blackwell/AP
Mexico's President Andrés Manuel López Obrador answered questions about the government's plans to address violence against women at a press conference on Monday. 
"I maintain that the main thing is to guarantee the well-being of the people," López Obrador said, according to the Associated Press. 
The Mexican government has previously received criticism from the public for not doing enough to protect women and giving perpetrators legal impunity.
There were 3,662 femicides in 2018 and the rate increased by 10.3% in 2019. On average, 10 women and girls are murdered each day in Mexico, and less than 10% of the cases are ever solved.
Human rights advocates say that to protect women, Mexican authorities should be producing reliable data on femicide and gender-based violence, investigating the crimes, and prosecuting them.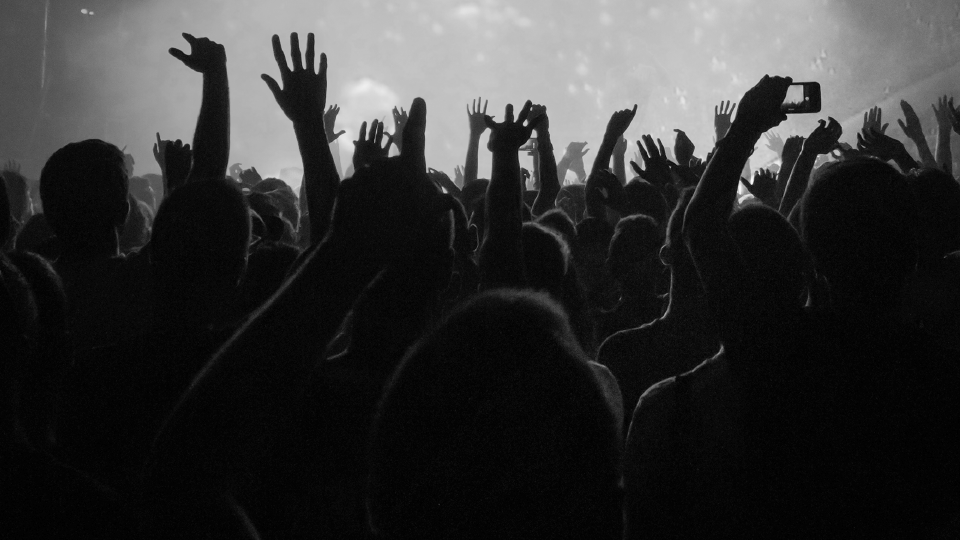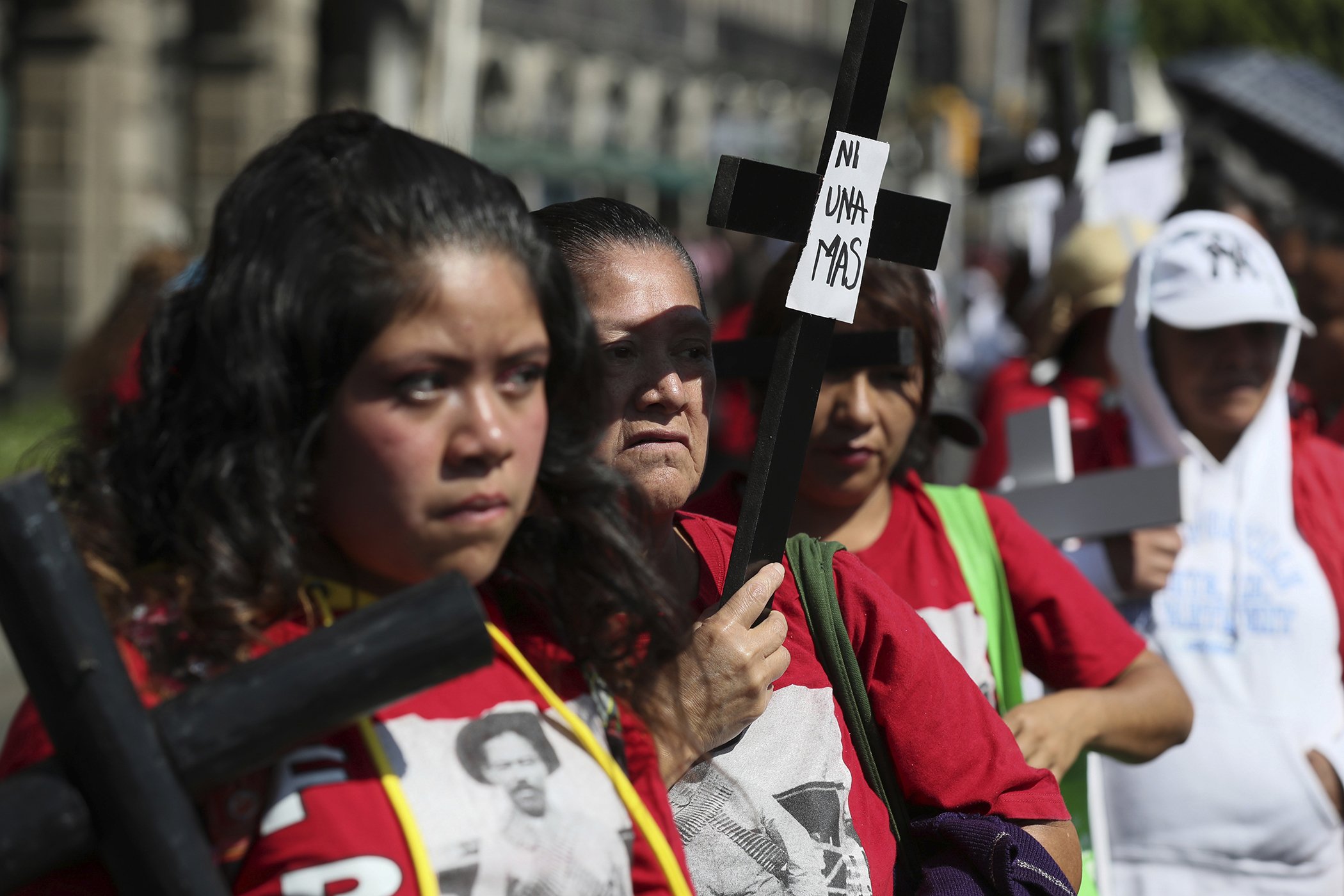 Women participate in the "A Day Without Women" strike at Mexico City's Zocalo, March 9, 2020. Thousands of women across Mexico went on strike after an unprecedented number of women protested rampant gender violence on Sunday, International Women's Day.
Image: Fernando Llano/AP