This weekend, Rihanna, Kendrick Lamar, Demi Lovato, Major Lazer, and Metallica are headlining the 2016 Global Citizen Festival in New York City's Central Park. If you can't make it in person, find out how to you can watch and follow along with all the action here.
---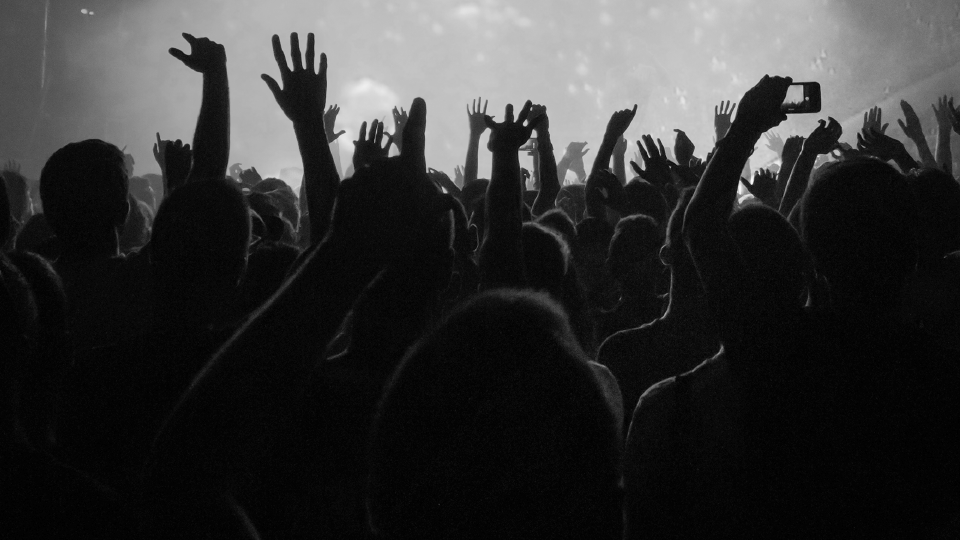 "Bang your head, seek and destroy, get drunk, smash shit up."
That's how Metallica's lead singer James Hetfield described the band's first album, "Kill 'Em All," in an interview with Rolling Stone. The heavy metal giants were "born of working-class American rage," but there's much more to their legacy than their passion-fueled music. When Metallica takes the stage at the Global Citizen Festival, it won't be the first time they rock out to make the world a better place.
In the same Rolling Stone interview Hetfield said, "I love nature. I love the wilderness, and there is not much more of it left." More than a decade later, Metallica captivated the audience at the Live Earth concert to combat climate change.
Learn More: Rihanna, Kendrick Lamar, and More Headline Global Citizen Festival 2016
"I love my sons. I want them to 'inherit the Earth' … We keep waiting for future generations to solve the problems … I want lawmakers and laws to impose change. Nothing else will keep this world safe for my sons," the band's drummer Lars Ulrich said of their participation in the event.
The band has supported many other causes over the years.
After filming a music video at the infamous San Quentin prison, Metallica performed for the inmates and followed their performance with a donation to the baseball field that shares the prison's name.
They have also donated portions of ticket sale profits to the Greater Vancouver Food Bank as well as Sun Youth, an organization that supports people and families in need in Montreal.
Hetfield recently performed with his daughter at the third annual Acoustic-4-A-Cure concert. The famed singer established the concert series with fellow musician Sammy Hagar to raise funds and awareness for the Pediatric Cancer Program at the UCSF Benioff Children's Hospital.
Following last year's tragic attacks in Paris, Metallica was moved to take action. The Grammy winners released a live album, recorded at the Bataclan in Paris, to benefit the survivors and families of the attacks' victims. The album, called Liberté, Egalité, Fraternité, Metallica! — in reference to the French national motto — was released on Record Store Day, a worldwide initiative to support local music stores.
And the generous band won't be taking a break after this month's Global Citizen Festival.
Learn More: Who's Hosting the 2016 Global Citizen Festival
They're heading straight to the The Bridge School Benefit next month, where they'll hit the stage to support the school in its mission to educate children with severe speech and physical impediments.
On stage, Metallica is loud and commanding, but they take a quieter, humble approach to their philanthropic work.
"We do as much as we can … The hardest thing about these types of things is just finding the right balances between how vocal you are about it, because sometimes when you're really vocal about it, there could be a fear of … just tooting our own horn," Ulrich told Citizens of Humanity.
For several years, the band has hosted an annual "Metallica Night" with part of the proceeds from the event going to the Giants Community Foundation, Amnesty International, and the Surfrider Foundation. Lead guitarist Kirk Hammett and bassist Robert Trujillo have even joined the Surfrider Foundation, dedicated to protecting the ocean, in beach clean-ups.
Metallica members Kirk Hammett & Robert Trujillo and Jeff Samardzija are cleaning up Ocean Beach. #SFGiantspic.twitter.com/tQQoGjRNOw

— SFGiants (@SFGiants) May 5, 2016
As individuals, the band members have been giving back to different causes and communities for many years.
Hammett donated money from his book launch to the Mission Cultural Center for Latino Arts, while Hetfield has supported MusiCares, an organization that provides assistance to musicians in critical times of need.
"It's for musicians that are struggling with addictions, helping them to see the positive side of their creativity, instead of being stuck in the dark, and turning them in the right direction," Hetfield, who has struggled with addiction himself, said. In 2014, the band joined together in support of the organization and played at a MusiCares benefit.
"MusicCares is a great organization and they've helped out a lot of our friends," Hammett told Rolling Stone.
Over the course of their decades-long career, Metallica has amassed a loyal following.
And though they may project a tough image, they love and care for their fans — once blowing through four boxes of sharpies signing autographs.
When a young fan vanished from a Metallica concert, Hetfield worked with the FBI to get the message out, even offering a $50,000 reward.
More recently, Ulrich became the subject of the documentary "Mission to Lars." The film follows Tom Spicer, an avid Metallica fan living with fragile X syndrome, as he travels the world to meet Ulrich, and ultimately succeeds in meeting his hero. Their encounter shows "heavy-metal drummers can be surprisingly, movingly gracious," according to the New York Times.
Considering the band's long history of giving, it's actually not that surprising at all. The heavy metal legends are as generous as they are hard-rocking, and they show no signs of stopping. If you're off to find the Hero of the Day, look no further than these guys.