Global Citizen and the government of Ireland, with the support of Procter & Gamble, co-hosted an event on the sidelines of the 63rd Commission on the Status of Women (CSW) in New York on March 13. The reception brought together important government, corporate, and civil society stakeholders, as well as youth activists and global influencers for a discussion on addressing barriers to girls' education and women's economic empowerment.
One of the evening's big moments was a new commitment by Marriott International Vice President of Sustainability & Supplier Diversity Denise Naguib, committing the hospitality company to spending $100 million with women-owned businesses over the next three years.
This procurement decision will bring more women into the Marriott International supply chain, which could have ripple effects across the industry, as well as individual and community-level impact on women entrepreneurs and their families. What's more, 51% of this spend will be in developing countries around the world.
"As Marriott International, we are the largest hotel company in the world, and with that comes some very significant responsibility," Naguib said. "We have [an] opportunity to open the doors for women businesses to participate and be at the table, as procurement decisions are made across our hotels."
Marriott International's commitment includes a pledge to track and measure the impact of this investment on individual women's lives, as well as on their communities, and Global Citizen and our partners at WEConnect International will work with Marriott on this accountability piece over the coming year.
Denise Naguib, VP of Sustainability & Supplier Diversity for @MarriottIntl announces a $100 million commitment to women-owned businesses over three years, with at least 51% directed to developing countries. #CSW63#SheIsEqualpic.twitter.com/OBGEK5Ilrm

— Global Citizen Impact (@GlblCtznImpact) March 14, 2019
Every year, large corporations spend trillions of dollars in the public procurement market, which has  the potential to lift and empower businesses. Yet only 1% of this money goes to businesses that are owned by women. That's why Global Citizen teamed up with WEConnect International in 2016 to urge corporations to increase their procurement of goods and services from women-owned businesses around the world. 
Since then, Global Citizens have taken over 75,000 actions, which, alongside campaigning with our partners, have helped to mobilize over $1 billion in spend from companies like Procter & Gamble with women-owned businesses.
Several women who run their own businesses were in attendance at the event.
"My story proves that a woman artist can run a successful business. But my story is an exception — not the rule," said Madhu Chandrika, Goldman Sachs 10,000 Women graduate and entrepreneur from Bengaluru, India. "For every woman that I employ there are countless others who need an opportunity … and if each one of you empowered a woman in your life, we could make a big difference."
Rachel Brosnahan, Global Citizen Ambassador and Emmy, SAG Award, and Golden Globe-winning actress, hosted the evening and stressed the dire need for countries and companies to focus on girls' education and empowerment on the ground by recounting her recent trip to Peru.
Massive thanks to @USAID and US Government staff for meeting with me last week to reflect on my time with @glblctzn in Peru. We discussed the urgent need to support education through @educannotwait to help kids, esp. girls, heal & rebuild from trauma. See you at #CSW63 tonight! pic.twitter.com/Wlb7rTXDgt

— Rachel Brosnahan (@RachelBros) March 13, 2019
"What I saw there was great resilience and strength, especially among the girls and women I met," Brosnahan said. "They were strong and relentlessly determined, making impossible choices every day to ensure the survival and wellbeing of their families."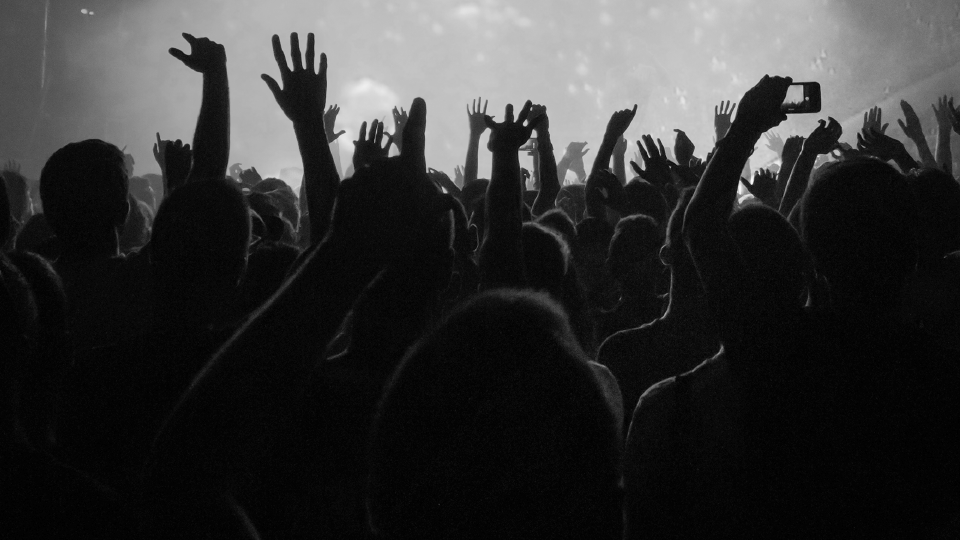 Image: Ryan Gall/Global Citizen

Esther Ngemba, who was born in the Democratic Republic of Congo and sought refugee status in Uganda, is a perfect example of the importance of investing in education in emergency settings. 
At the event, she shared that education changed her life as a refugee and gave her the tools to use her platform to change the world. She learned about the causes of war, and continues to explore this in her current peace studies courses at John Carroll University, Ohio, and is determined to find the solution to end all war. 
"There are so many brave refugee girls like me around the world who are willing to work towards this," she said. "I didn't choose to be a refugee. I didn't choose to be a part of a war, but I will be a part of the solution to end it."
Calling for further commitments towards gender equality, Brosnahan introduced a special video message by Simon Coveney, Ireland's Tánaiste, on the country's existing focus on development aid and education — including his commitment at the Global Citizen Festival in New York last year to increase Ireland's funding to education up to €250m over the next five years. But she called on Ireland to go further, encouraging a specific allocation of this funding towards the Education Cannot Wait (ECW) fund for its work on girls' education in emergencies. Over the past month, Rachel Brosnahan has also joined Global Citizen in calling on the UK and the US to increase their contributions to ECW.
Their responses, on Wednesday evening:
Ireland's Geraldine Byrne Nason, ambassador of the Mission of Ireland to the United Nations and CSW chair, shared that Ireland is already going to be doubling its contribution to the Global Partnership for Education, and that they would recommend that some of the €250 million committed last year be allocated to the Education Cannot Wait (ECW) fund.
UK and USAID representatives mentioned that they were both proud supporters of ECW. Hilary Spencer, Director of the Government Equalities Office of the UK Government, also responded to the actions of Global Citizens and said, "we hear your call for our continued support."
"I want to salute every single girl across the globe who is studying against all the odds, in a situation of extraordinary poverty, in a refugee camp, in a conflict situation, or studying in a country that values her less than her brothers. They are also the women who will overcome, because #SheIsEqual," Nason said. 
Education Cannot Wait Education Senior Adviser Graham Lang also announced that the fund is now working with partners on the ground to allocate ECW funds "to support the response to the Venezuelan crisis, to support those refugees," which Global Citizen has been calling for since our team's visit to Venezuelan refugee camps in Peru last month.
I also had the privilege of meeting with @YasmineSherif1, dir. of @educannotwait, about our meetings with reps from 🇬🇧🇮🇪🇺🇸to help raise $1.8B for ECW. We spoke about my recent trip to Peru with @glblctzn, the kids we met in Tumbes whose schools were rebuilt with ECW funds & we pic.twitter.com/ACvBYhH0fM

— Rachel Brosnahan (@RachelBros) March 6, 2019
UNICEF Ambassador and CEO of WomenOne Dayle Haddon, sporting a "We should all be feminists" t-shirt, chaired a panel of fearless women at the event. "Having a seat at the table means for women and girls to have a voice in the important decisions in their life: having an education, starting a family, getting married, having proper health care. But having a seat at the table also means having a voice in how businesses are run, and how our government is run." Joining her on the panel were Priya Basu, Head, Women Entrepreneurs Finance Initiative; Koki Grignon, Deputy Permanent Representative of Kenya to the UN, CSW Vice-Chair - African States Group; Nya Chambang, Founder and CEO ThonMet Peace Foundation; and Madge Thomas, Senior Director, Global Policy & Government Affairs, Global Citizen.
The event was a reminder of the week's goals at large: for every member state to agree on a document outlining the need for the social protection of women and girls, including access to education and public services.
Spearheading many of this year's CSW efforts was Ambassador Koki Grignon, Deputy Permanent Representative of the Republic of Kenya to the United Nations and Vice-Chair of the African States Group at CSW. She quoted former Irish President Mary Robinson, saying "We are not just optimists, but we are prisoners of hope."
Several of our partners working to achieve a world where girls have greater access to quality education also took to the floor, with powerful interventions from Nora Fyles, Head of the UN Global Education Initiative (UNGEI) Secretariat; Michelle Bekkering, USAID Senior Deputy Assistant Administrator for Women's Empowerment; and Brenda Madumise-Pajibo, of the #TotalShutdown movement in South Africa.
Read More: #SheIsEqual Mobilized Over $1 Billion for Girls and Women
In looking forward, Global Citizen's Vice President of Global Policy & Government Affairs and Co-Founder Michael Sheldrick announced the goals for Phase 2 of the #SheIsEqual campaign. This year, we are aiming to secure new commitments worth at least $1 billion to invest in gender equality, which will reach no fewer than 85 million more women and girls worldwide. Keep taking action here to help us achieve these goals together.
"I call upon you today to be the voice of the unheard. A refugee girl who is in a war right now doesn't have a voice -- but you do. Stories like mine are going to change the world, and I have to make sure each story is being heard. If she is not equal, then none of us are equal," said Ngemba.