Why Global Citizens Should Care
Kacey Musgraves is a force of positivity and encourages people to be their best selves. That's a perspective shared by the United Nations, which seeks to end extreme poverty by 2030. You can join us in taking action on this issue here.
---
Kacey Musgraves makes music to bring people together.
Her latest album Golden Hour feels like a sunset, all warm, rolling melodies with bursts of bright sounds, and lyrics full of awe.
The song "Oh What a World" best captures this mood, featuring the lyrics: "Northern lights in our skies / Plants that grow and open your mind / Things that swim with a neon glow / How we all got here, nobody knows."
"I refuse to let the ugliness of the modern world make me forget about the mystery and beauty that surrounds us on a daily basis," Musgraves wrote of the song on Instagram.
Take Action: Sign the Year of Mandela Declaration and Commit to Be the Generation to End Extreme Poverty
She echoed this half-glass full perspective when she won the the best album of the year award at the Country Music Awards on Nov. 14.
"It's nice to know that there are others out there who can relate to all the feelings I've had during this chapter of my life," she wrote on Twitter. "In this divisive and polarizing time it lets me know that we really are in this together."
Musgraves is bringing her optimistic brand of music to the Global Citizen Festival: Mandela 100, presented and hosted by the Motsepe Foundation, on Dec. 2 in Johannesburg.
She'll be performing alongside a global array of artists including Beyoncé & JAY-Z, Cassper Nyovest, D'banj, Ed Sheeran, Eddie Vedder, Femi Kuti, Pharrell Williams & Chris Martin, Sho Madjozi, Tiwa Savage, Usher, and Wizkid.
"I'm so thrilled to be heading to South Africa to be part of Global Citizen Festival: Mandela 100," Musgraves said in a statement. "I'm humbled to be able to work with such an incredible organization and help bring attention to the tireless work they do to end extreme poverty."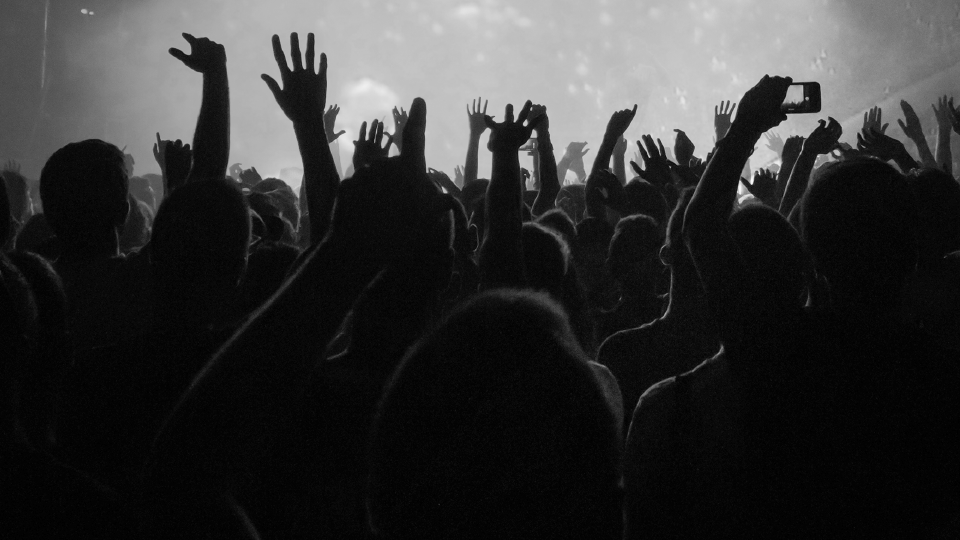 Kacey Musgraves

Read More: How South Africa's Biggest Hip-Hop Star Is Becoming a Civil Rights Leader
The pop-country music star is herself a budding advocate and her lyrics have inspired people for years.
Since entering the national scene in 2013, Musgraves has carved out her own space in the world of country music, bringing in diverse influences, and broaching subject matters that have long remained boxed up in stereotypes. She often subverts the gender norms of country music in songs like "High Horse," which describes a woman seeing through a man's attempts at bravado and rejecting him.
In "Follow Your Arrow," she encourages people to embrace their sexuality and identity without fear of judgment. This song in particular has turned her into an LGBTQ icon.
Read More: Miguel Shows That It's Sexy to Care About Human Rights
"I think it's cool because it is the way that the world is moving, the human race is moving, look at the laws that are happening," she said in an interview with Billboard, referring to marriage equality laws.
Musgraves has supported at least eight different charities, including MusiCares, GLAAD, and the Bill and Melinda Gates Foundation, according to the celebrity charitable giving monitor Look to the Stars.
After the 2016 massacre at Pulse, the LGBTQ night club in Orlando, Musgraves contributed to the song "Hands," the proceeds of which went to GLAAD, an LGBTQ rights organization.
Musgraves is also a vocal supporter of animal rights and a regular performer at Farm Aid's annual festival.
The artist doesn't want her music to be branded political, however, and instead frames her latest album as providing an opportunity for people to step away from the conflicts of the world and enjoy the moment.
Not everyone, after all, is able to stay plugged in 24/7.
"People expect [social commentary] from me, I know," she said on the radio show Hits Daily Double. "And part of my creative persona is that. But three years later, it's gotten so extreme and convoluted. There are so many issues; everyone's on a soapbox and has an opinion. It's just loud and churning people up in not always great ways. I wanted to focus on the beauty in the world. There are these parts of life we're all missing because we're getting hit over the head by the 'fake news' 24 hours a day. They're — whatever side you're on — keeping you churned up, and we're missing all this good in our world."
On social media, Musgraves is a force of positivity, expressing her gratitude and encouraging  people to be their best selves as they approach life with love.
Read More: JAY-Z Is Trying to Build a Movement to Change the World
I wish the modern world could be as good-hearted as Mister Rogers hoped it could be.

— K A C E Y M U S G R A V E S (@KaceyMusgraves) September 26, 2018
This tendency toward hope is something that would likely resonate with Nelson Mandela, the great human rights legend who dedicated his life to bringing people together.
"Part of being optimistic is keeping one's head pointed toward the sun, one's feet moving forward," Mandela said.
---
The Global Citizen Festival: Mandela 100 is presented and hosted by The Motsepe Foundation, with major partners House of Mandela, Johnson & Johnson, Cisco, Nedbank, Vodacom, Coca Cola Africa, Big Concerts, BMGF Goalkeepers, Eldridge Industries, and associate partners HP and Microsoft.