Jasvinder Sanghera CBE ran away from her home in Derby aged 16 to escape a forced marriage, and her family disowned her. But Robina, her older sister, could not. Robina ultimately died by suicide. Sanghera founded the award-winning charity Karma Nirvana in her sister's name, and has now spent 25 years fighting to support survivors.
She went on to write the bestselling memoir Shame, which led to former Prime Minister David Cameron saying that Sanghera "turned my head on the issue of forced marriage." In 2014, she led a movement to create a new law criminalising forced marriage in the UK. Here, she tells James Hitchings-Hales her story. It has been lightly edited for clarity.
You can read more from the In My Own Words series here. 
---
Editor's note: This post contains details of violence and self-harm. 
---
When I was 14 years old, my mother showed me a photograph of the man I was supposed to marry. 
I had already witnessed this happening to my sisters, taken out of British schools at the age of 15. I knew it was coming and that it was inevitable. For me, the pressures were always linked to my parents. 
Take Action: Tell World Leaders to Redouble Their Efforts By Amending Laws to Prevent Sexual Violence
I loved them. This is my family, I felt a duty and a responsibility. Of course we'd been conditioned to believe that — but it was this emotional blackmail, this level of subtle coercion that goes on whereby my parents, especially my mother, made me believe and feel that this was part of our culture, religion, tradition, that this is what we do in our family.
That sort of conditioning was happening from a very young age. It was almost like grooming from the age of six. Your school life is the only place you're allowed any freedom or independence. But actually the stronger of the two is your home life. 
Read More: Forced Marriage Survivors Sent Abroad Will No Longer Have to Pay for Flights Home to the UK
I adapted to the world, but I wasn't allowed to experience the world, because my world was within my family dynamic where I had to conform to a set of rules. Rules where a girl must not bring shame on the family; a girl must not answer back; where you could not integrate; you couldn't wear makeup; you couldn't cut your hair; you couldn't be seen talking to a boy let alone go out with one. 
So when it happened to me — when I was shown this picture — all of that had already taken place in terms of my understanding. It was inevitable that this was going to happen because it was the norm, and I'd seen it happen to my sisters. But what my mother didn't expect was somebody who was going to question it. My sisters just did it, like lambs to the slaughter. We were not in a position to question it. This is what happens to lots of kids all over the world — in the UK, too.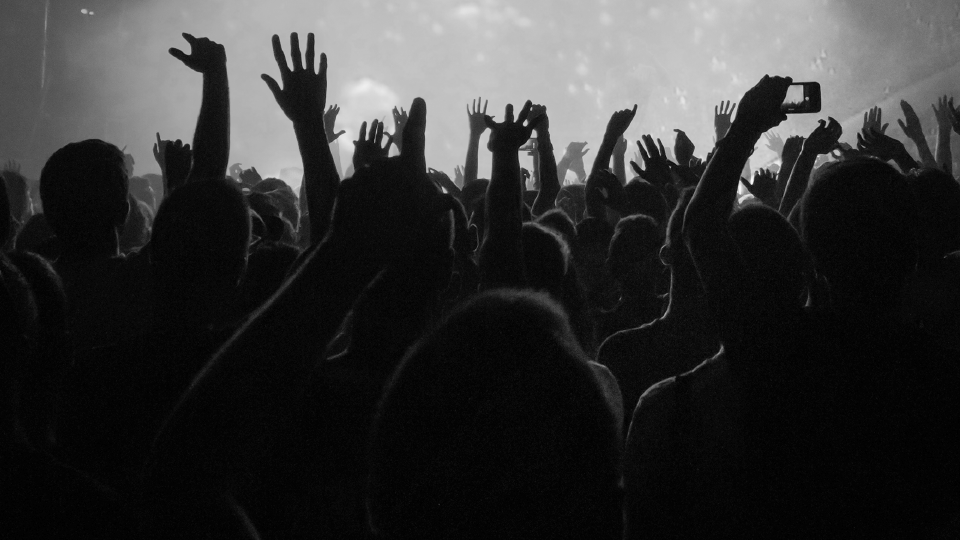 When I did question it, everything changed for me. All of a sudden, I became the perpetrator within that family dynamic. I was bullied, I was incredibly isolated, because this is when your family members start to pick on you. Why are you different? You're going to shame the family — who do you think you are? We had to do it, why are you not doing it? This would be my sisters and my mother saying this to me. 
And that's when they wear you down completely. Any little piece of independence that you had is taken from you. You're chaperoned everywhere, you're not allowed to be in a room on your own. You are completely watched and controlled, more than before. 
Read More: A Third More British Girls Are Being Forced into Marriage Abroad
So when they took me out of school at the age of 15-and-a-half because I became a threat to this promise made to the man I was supposed to marry, there was this fear that I could run away from home — because I would often say that, not having a clue how I'd do it. 
Once, I was locked in a room — and I attempted to take my life. I attempted suicide. That was my overdose. I remember my older sister coming into the room and saying: "If you think that's going to change anything, you're wrong." She gave me lots of black coffee and put fingers down my throat to make me throw up. But no medical attention. 
The isolation is the biggest thing, because it was the fact that these are my parents, this is my family, this was all I'd ever known, and they were doing this to me. It's almost as if you're staring into space, you have nowhere to go, not left or right, nor forward or back, you're just in this space of sheer despair. I thought taking my life would be a better place.
So in the end I knew that there was no way I could get out of this unless I said yes, so I agreed, and that was when all the fanfare started in terms of organising the wedding, and I had to pretend to take part in that. I can only describe it as having a bird's-eye view looking down on these marriage preparations. They just happened to be mine. 
That was my opportunity to plan my escape because I became the centre of attention. I was told "well done" and "this is how it is" — and shown that photograph of this older man, shorter than me, I remember thinking. But it gave me freedom of movement around the house. Then one day I saw an opportunity with the front door open and I just ran. And that was it.
If I go, I thought, then I'll show them that I'm really being serious about this. So I ran, helped by my best friend's brother, who was my secret boyfriend. It wasn't really Romeo and Juliet, it was just that he had helped me run away from home. 
Read More: English Mum Found Guilty of Forcing Teen Daughter to Marry 33-Year-Old Man
My parents reported me to the police and, yes, the police did find me, a 16-year-old begging them not to send me home because my parents will force me into a marriage. I knew my parents would give them the Oscar-winning performance of why they're not going to do it ... all the usual rhetoric for what the family members will do. No family member will ever admit to forcing their child into a marriage. 
I told the police that if you make me return, as soon as the front door closes the risks to me would have elevated — and the officer helped me. This was 39 years ago up north in Newcastle, and to my surprise he said he'd seen it before. I rang home, missing my family terribly, really missing them, and thinking after it had been a few days, after sleeping it off, my mum would be fine. 
I always refer to my mother because in my case — and this does happen in many cases we've seen through the work of Karma Nirvana — sadly, the key perpetrators are women. For me it was my mother. What I didn't expect when I told my mum I wanted to come home was the sheer vicious attack in her response to me, saying: "You either come back and marry who we say, or you are now dead in our eyes."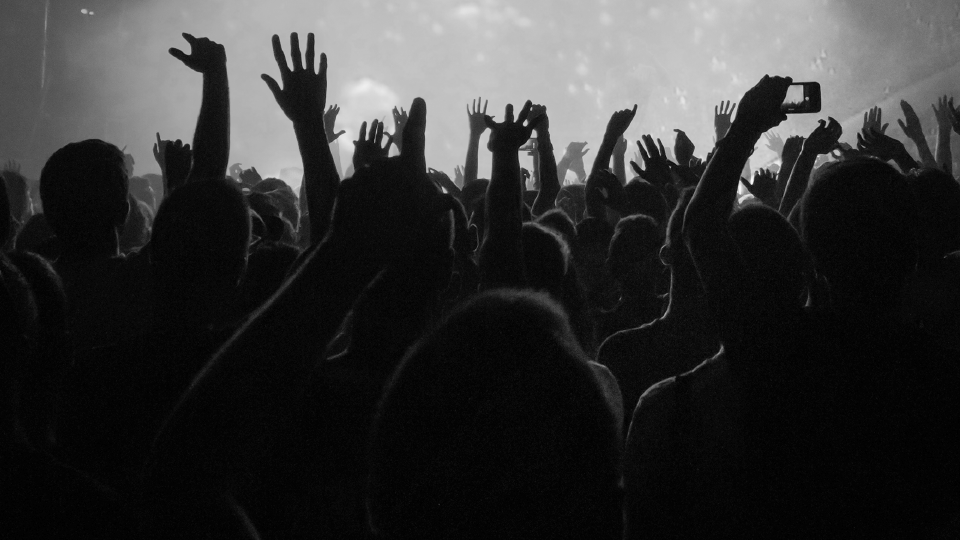 I begged her, saying "Mum, I'm only 16". And she said: "I hope you give birth to a daughter who has done to you what you have done to me, and you will know what it is like to raise a prostitute." She went on and on. What I didn't expect was that there was no point of return.
There was a choice I had to make at this juncture of my life. You can have your family, but you have to marry that man, or you can have what everybody should have a right to: the right to be educated freely, independence. But it means you won't have your family. I chose that and subsequently my family disowned me.
When they disown you, they totally cut you off … I suffered from depression, I tried to take my life again. I was missing them terribly, and they were rejecting me at every point. I was craving their acceptance and wanting to go back. I did go back — and they told me to leave again.
Read More: This Incredible Former Child Bride Persuaded Her Country to Ban Child Marriage
Because my family had made this promise of marriage to this man, it was dishonourable not to keep it. My younger sister was forced to marry him instead.
I was in that space, wavering for a while, and it only changed when [my sister] Robina killed herself — she was the one forced into marriage at 15, a horrific marriage. When Robina set herself on fire and died, her death made me feel, naively, that my family would now accept me. But my mother made clear that it didn't change anything. I was still dead to them. 
Don't show your face at the funeral, my mother told me — and if you do come, come when it's dark and nobody can see your face. 
It was that actual realisation of how this is never going to change, that I'm living my life waiting for them to accept me, that I'm living my life in this space feeling like I'd done something to my family, the perpetrator. I felt like the guilty party when actually they had done this to me. 
It was that moment when I made the transition from feeling like the bad guy to owning the fact that I was the victim. 
That was when I established the charity Karma Nirvana. 
---
Global Citizens of the United Kingdom is a series that highlights Britons who dedicate their lives to helping people around the world. At a time when some world leaders are encouraging people to look inward, Global Citizen knows that only if we look outward, beyond ourselves, can we make the world a better place.
You can call Karma Nirvana in confidence on 0800 5 999 247. Adults concerned that a child might be being forced into a marriage can call the NSPCC helpline on 0808 800 5000; young people can call Childline on 0800 1111.
The helpline for the government's Forced Marriage Unitis also available from 9am to 5pm, Monday to Friday, and can be reached on 020 7008 0151, or overseas on +44 (0)20 7008 0151. An out-of-hours service is provided by the FCO's Global Response Centre, based in the UK, which can be reached on 020 7008 1500. The helpline can also be contacted on fmu@fco.gov.uk.
If you're based in the UK and want to talk to someone or are experiencing suicidal thoughts, call the Samaritans for free at any time, from any phone, on 116 123. You can find international resources here.
---
If you're a writer, activist, or just have something to say, you can make submissions to Global Citizen's Contributing Writers Program by reaching out to contributors@globalcitizen.org.