The concept of cash bail sounds like it makes sense. If you are charged with a crime, the court might set a certain amount of money for you to hand over to the court, which they will give back when you turn up for your trial. That was the original intention of bail — as a condition for release, so that you wouldn't have to stay in custody while you await trial.
The problem occurs when you don't have the money the court is asking for.
Take Reynaldo, for example, who could not afford his $1,000 bail that the judge set. As Reynaldo himself expresses it in Vera Institute's "Bail Stories" series, "I had a high bail and my family was impoverished, so I was unable to pay my bail. A $1,000 bail can ultimately feed a family of three or four for two months. So these are people who are already going to be under the poverty line, and ultimately you're going to take the time rather than your family going hungry."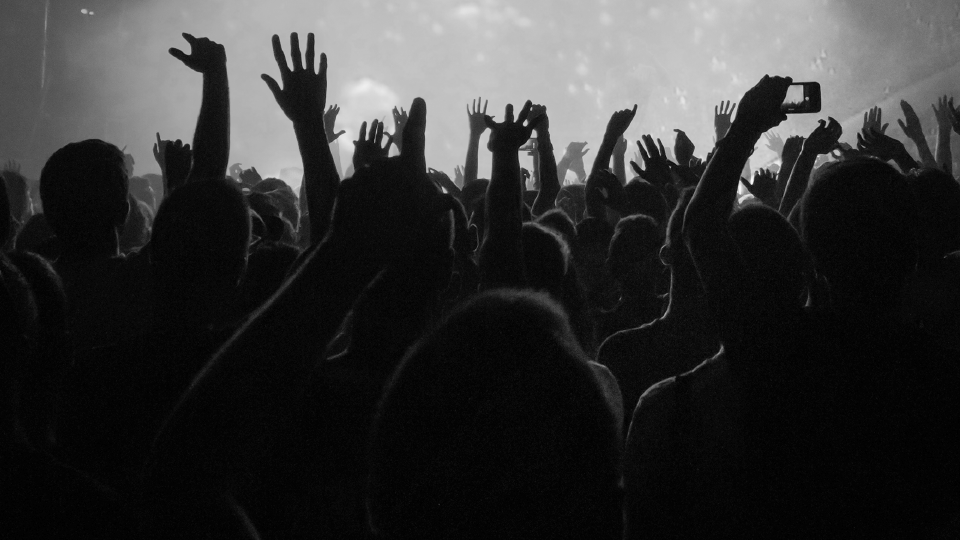 Reynaldo.
Reynaldo.
Image: Courtesy of Vera Institute
So that is precisely what he did. Reynaldo, before being convicted of anything, spent six months in jail on Rikers Island in New York instead of paying the $1,000 bail. Whereas movie producer Harvey Weinstein, charged with first-degree rape, was able to meet his $1 million bail and stay at home, preparing for his trial.
Take Action: Download the App to Take Action on Bail Bond Programs and More Global Citizen Issues
This is an increasingly common theme all across the United States, with bail becoming a widespread way to lock up the poor, regardless of guilt or threat to society. It is the rapid rise in the pretrial population that sits behind 99% of America's mass incarceration growth for the past 15 years. In fact, in any given year in America, nearly 12 million people will spend some time in city and county jails, not convicted of anything, just waiting to go to court. And 90% of the people in pretrial jail are there because they are unable to afford bail.
So, what happens if you can't make bail? You basically have one of three terrible options to choose from.
Option 1: You plead guilty to the crime, even if you didn't do it, rather than await trial. And because the vast majority of people are charged with low-level, nonviolent crimes that would not even receive a custodial sentence, for many that means they go home that day. When you hear what options two or three are, you will understand why more than 90% of people end up pleading guilty if they can't afford bail and suffering all of the debilitating consequences of a criminal record.
Option 2: You plead your innocence and sit in jail. That's right, if you plead guilty, you go home; if you maintain your innocence, you must go to jail, for as long as it takes for your case to come to court, which in some instances can take years. Yet even if it is only much shorter than that, the consequences are far reaching. As attorney Josh Saunders from Brooklyn Defender Services, which provides legal representation to people who cannot afford to retain an attorney, explained on John Oliver's Last Week Tonightepisode on bail, "Our clients work in jobs where if you're absent, you're fired. Our clients live in shelters or in transitional housing places, where if you're not there for the night, you're gone. So there's a lot of different ways in which incarceration, even for a short period of time, can really destroy a person's life."
Read More: Google Just Banished the For-Profit Bail Industry From Its Business Model. This Is Why You Should Care.
But the damage extends beyond simply the person who is being detained. It is families, and generally women, who bear the brunt of the issue. The costs related with detention, from visitation to court fees, often amount to one year's total household income for a family and can force a family into debt. And, after all that, you are much less likely to win your case anyway, faced with the struggle of putting your case together from inside prison walls. One study suggests that those people are "over three times more likely to be sentenced to prison" and "over four times more likely to be sentenced to jail" than those who are not detained pretrial.
So that leaves you with option 3: Going to a commercial bail bondsman. To gather together the money for release, many people and their families are forced into exploitative arrangements with bail bond corporations that charge a nonrefundable fee of 10% of the full bail amount. Indeed, for those who do manage to put up the money for their bail, a majority sought the services of a bail bondsman. In New Orleans, for example, according to a report last year, 97% of people arrested on a felony charge who were able to pay bail purchased a commercial bail bond. Many are then trapped in a cycle of debt and fees, and even people who are proven innocent never get their money back.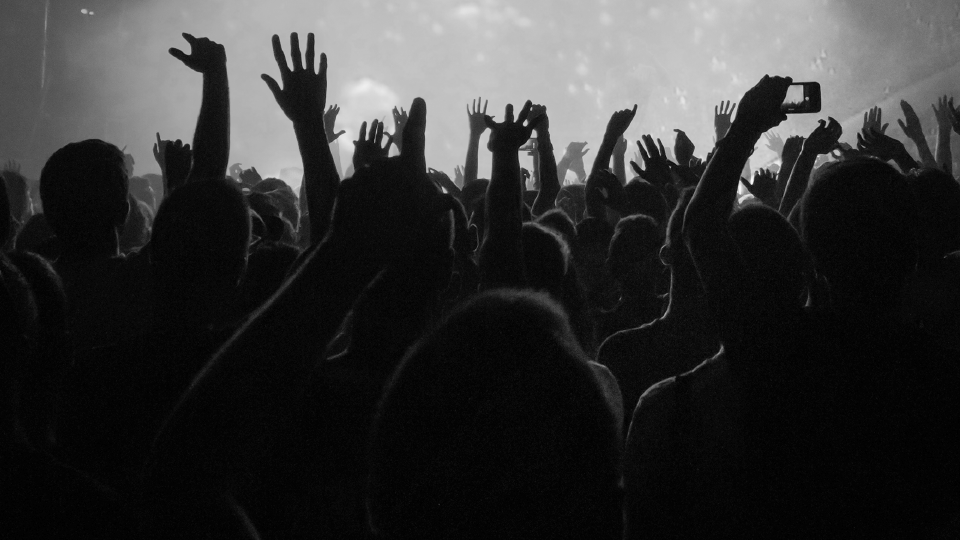 Image: Courtesy of Vera Institute
Corporate insurance companies with vested interests are largely behind the way the bail system works today, and they are also the largest beneficiaries of it. Fewer than 10 main insurers underwrite a significant majority of the $14 billion in bail bonds issued in the country each year. These same companies have funded many campaigns for DAs and judges across the country.
Read More: This Campaign Is Reuniting Jailed Black Mothers With Their Children for Mother's Day
The United States' cash bail system doesn't just lead to the criminalization of poverty and the profiteering of a few, but also the societal disenfranchisement of young, predominantly black men and increasing numbers of women. In New Orleans for example, according to a review by Vera Institute of justice, 84% of bail premiums and fees were paid by people of color in 2015. According to the ACLU's 2017 report on California (which has the highest bail amounts in the country), black men on average are assigned bail amounts 35% higher than white people accused of similar offenses.
And when you consider that the black population has the highest poverty rate, unsurprisingly the consequence of this persecution is that after money bail is set, black and Latino people are more than twice as likely as white people to remain stuck in pretrial detention, unable to afford bail.
According to a report released last year, this system costs American taxpayers $40 million per day. The study, from the nonprofit advocacy group Pretrial Justice Institute, says the mainstay of this money pays for locking up lower-risk defendants, who, it argues, could otherwise be released on non-financial conditions.
Perhaps the most baffling part of all is that it does not make our society any safer. In fact, as Robin Steinberg of the Bail Project, the first national bail fund that provides people with the funds they need to make bail, explains in her TED Talk, research makes it clear that you are significantly more likely to commit a crime if you have been detained and get out than if you had been free waiting to go to court. That's 40% more likely, even when only detained for just eight days.
Read More: The Man Who Found Katy Perry Is on a Mission to Fix America's Justice System
So what are Global Citizens going to do about it?
Well, starting from this week, as we celebrate the legacy of the late Nelson Mandela, who himself spent 27 years in prison, we are launching a new criminal justice campaign, to stop the detention of people based on their wealth. We will be partnering with organizations leading the charge on ending cash bail: including the Vera Institute of Justice, Robert F Kennedy Human Rights, Civil Rights Corps, FWD.us, The Bail Project, Katal, ACLU, Brooklyn Defender Services and the National Bail Fund Network. We will be calling upon key players in the justice system: governors, mayors, prosecutors, and judges in New York, California, and beyond to commit at the Global Citizen Festival in New York on Sept. 29 to ending this injustice and dismantling the bail system.
Our first target is New York, where a whopping 85% of the pretrial population are in jail because they cannot make bail. On any given night New York city alone, there are 7,000 people detained awaiting jail because they are too poor to afford their freedom. New York City is also home to one of the country's most notoriously violent jails, Rikers Island. The conditions are so dire that the city announced it would close Rikers last year. Yet the 10,000 detained there — including children — are still waiting to see this promise realized.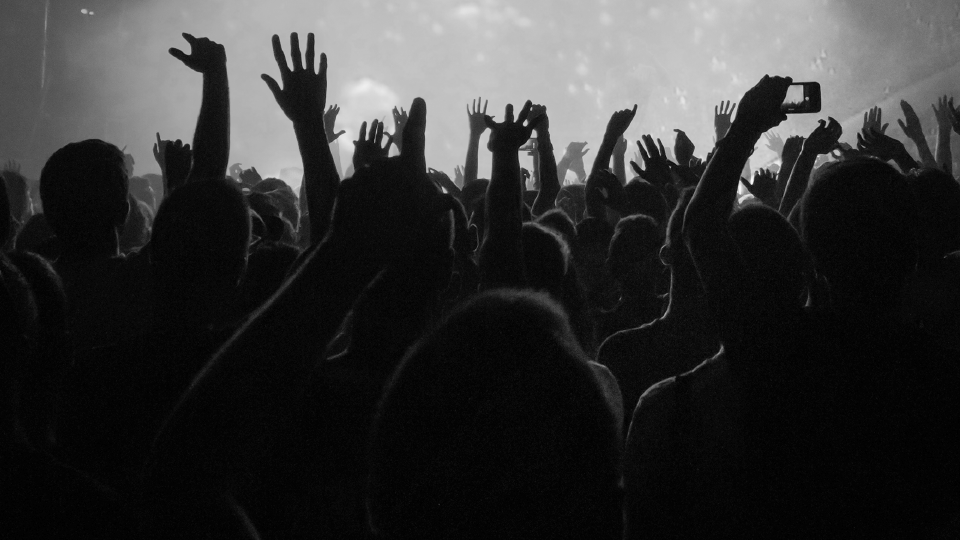 Inmates line up along a wall, seen during a tour of the Men's Central Jail, run by the Los Angeles County Sheriff's Department, in downtown Los Angeles.
Inmates line up along a wall, seen during a tour of the Men's Central Jail, run by the Los Angeles County Sheriff's Department, in downtown Los Angeles.
Image: Reed Saxon/AP
Our second target is California, which sets the highest bail rates in the country. The average bail amount is five times higher than the national average at $50,000. Yet nearly 50% of Americans are unable to gather $400 in an emergency, thus leading to 45,000 people, right now, sitting in jails across the state.
Read More: The US Prison Population Is Falling — But Not for Incarcerated Women
Over the course of the year, we will also be looking to other states where urgent attention is needed and momentum for change exists. For example, Louisiana, which has the highest incarceration rates in the nation, and home to the most incarcerated city in the US: New Orleans.
And that's just the beginning. Next year and beyond, the campaign will be tackling the criminalization of poverty that exists in various forms all over the world. The average duration and the percentage of all prisoners who are pretrial is relatively high across the Global South compared to developed countries, revealing inefficient and over-burdened justice systems with too few lawyers, judges, and legal advisers. This leads to people waiting for trial while in jail sometimes for multiple decades, for minor and nonviolent offenses. Of the 10 prison systems in the world with the highest proportion of pretrial detainees, half are in sub-Saharan Africa.
These potentially innocent people are subjected to dismal conditions across the African Union: Compared to sentenced prisoners, pretrial detainees often enjoy less access to food, adequate beds, health care, or exercise. Due to acute overcrowding with some prisons sitting at over 600% capacity, infectious diseases such as HIV/AIDS, hepatitis, and tuberculosis sit at epidemic levels in some prisons, which puts society at risk also when people are eventually released.
Data on this population is limited, but wherever information is available it consistently shows — like the US — that pretrial detainees overwhelmingly come from the poorest strata of society — as they are more likely to come into conflict with the law and less able to afford the three keys to pretrial release: bail, a bribe, or a lawyer. This is why they end up detained for many years waiting to go to trial, even when accused of minor offenses, due to the long list of arbitrary and low level "Petty Offense Laws" on the continent that range from "leaving laundry out in public" to "idle and disorderly behavior."
We invite you to join us in our campaign and protect those suffering at the hands of systems across the world that are meant to provide justice.
---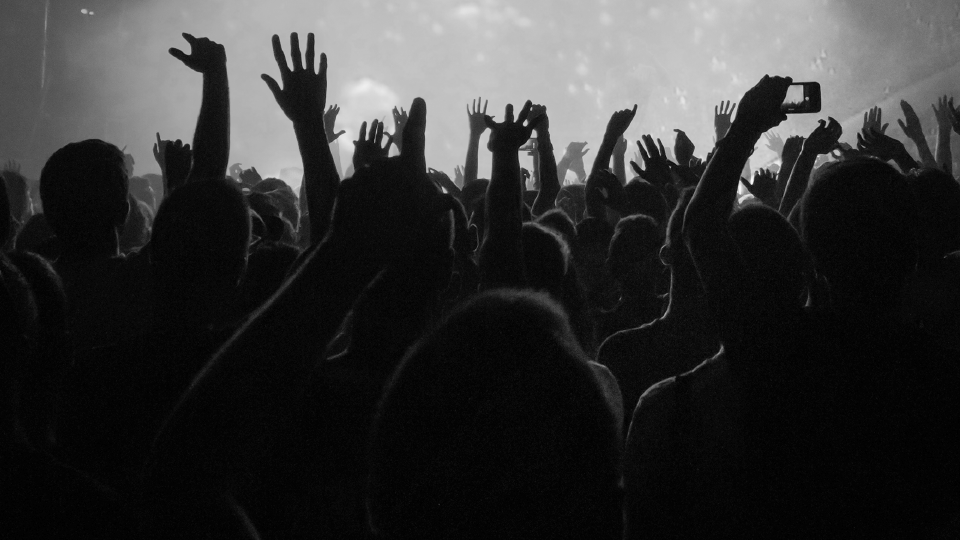 The 2018 Global Citizen Festival in New York will be presented for the very first time by Citi. MSNBC and Comcast NBCUniversal will air a live simulcast of the Festival on MSNBC and MSNBC.com. The festival will also be livestreamed on YouTube and Twitter, presented by Johnson & Johnson. 
Proud partners of the 2018 Global Citizen Festival include Global Citizen's global health partner and major partner Johnson & Johnson, and major partners P&G, CHIME FOR CHANGE Founded by Gucci, Verizon, House of Mandela, IHeartMedia and NYC Parks. Associate partners include Microsoft, Great Big Story, and One Championship.