Last week, a customer service agent who works for American Airlines in Sacramento spotted something suspicious at the check-in counter: two teenage girls, 15 and 17, booked on one-way, first-class flights from Sacramento to New York by someone using a credit card with neither of their last names on it. 
They were traveling alone, each of them carrying only small bags. 
These girls — alone, scared, and vulnerable — may have ended up human trafficking victims, if not for a small miracle. 
That miracle came in the form of service agent Denice Miracle, who said that the girls were "immediate red flags," according to a press release from American Airlines. 
Miracle acted quickly, calling in the Sacramento County Sheriff's Department Airport Bureau. According to the Sheriff's Bureau, whose representative spoke with the girls after they were denied entrance to the flight, it was likely that they were victims of attempted human trafficking. 
Take Action: Stop Sexual Violence in Conflict and Emergencies for the Yazidi Community
"Between the two of them, they had a bunch of small bags. It seemed to me as if they were running away from home," Miracle said in the press release. "They kept looking at each other in a way that seemed fearful and anxious. I had a gut feeling that something just wasn't right."
Suspicion, action and a miracle, as one #AATeam member saves two young girls from attempted human trafficking. https://t.co/GfitWxImcX

— American Airlines (@AmericanAir) February 16, 2018
According to the Sheriff's Bureau, the girls had been contacted by an Instagram user under the name "Drey," who told them that they would be paid $2,000 for weekend modeling and music video gigs in New York. While the girls were under the impression that they had been bought round-trip tickets, the tickets were one-way. 
Read More: Flight Attendant Rescues Human Trafficking Victim With Note Left on Toilet Mirror
After being denied entry to the flight, one of the girls had contacted "Drey" by phone, who then promptly deleted his Instagram profile, according to the report. 
Although infrequent in the US, human trafficking — a form of modern slavery — still happens, with an estimated 22,191 cases in the United States since 2007, according to the Polaris Project, a charity that helps to disrupt human trafficking networks. 
Human traffickers often target runaways, and as many as one in six runaways are in danger of sex trafficking, according to statistics from the National Center for Missing & Exploited Children. 
Global Citizen advocates for the Global Goals for Sustainable Development, and gender equality is goal No. 5. Girls and women make up more than 70% of the estimated 20 million adults and children that are victims of trafficking worldwide, according to the United Nations. Despite bans on child trafficking in 158 countries, convictions of traffickers remains low, UN experts say. 
You can join us and take action on this issue here. 
Read More: UN Urging Flight Attendants to Help Stop Human Trafficking
Everyday people can play a role in stopping human trafficking by recognizing some of the signs of human trafficking and getting in contact with authorities. 
Last year, a flight attendant on an Alaska Airlines flight rescued a victim of human trafficking by leaving the girl a note on the plane's bathroom mirror. The flight attendant, Sheila Fedrick, had been trained in recognizing the signs of human trafficking through a charity called Airline Ambassadors.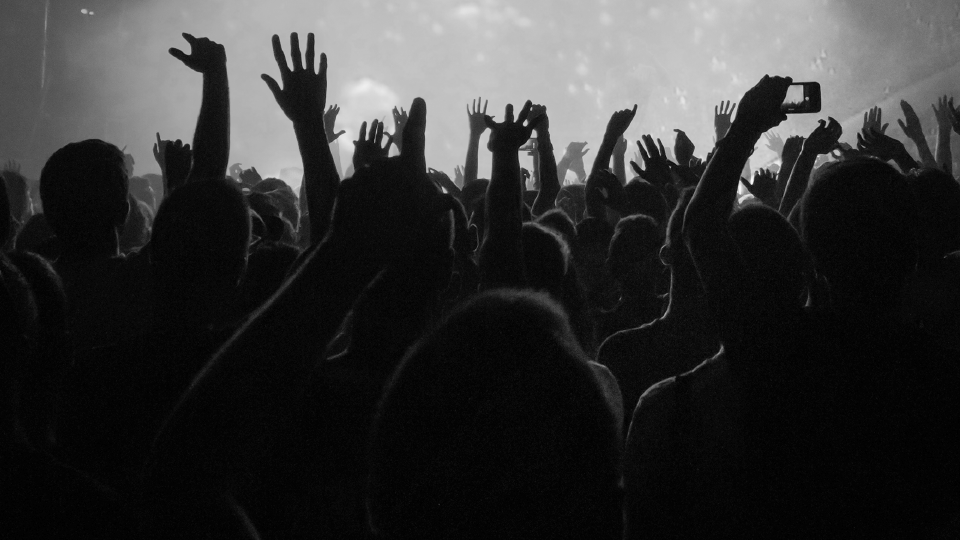 Image: Flickr/Hernan Pinera
Beginning last year, American Airlines now trains nearly 60,000 of its frontline staffers — including 26,000 flight attendants,15,000 pilots, and 18,000 airport agents — in preventing trafficking, according to Matt Miller, an American Airlines spokesperson. 
"As the world's largest airline, American Airlines has an important role to play in the fight against human trafficking and child exploitation," Miller wrote Global Citizen in an email. "American transports more than half a million passengers every day, which puts our team in a unique position to help combat this terrible practice."
Read More: How One Truck Driver Saved a Woman From Sex Slavery
These sorts of acts of heroism have not just been performed not only from airline staff, but also truck drivers and hotel workers. And it's often these everyday heroes that make it possible for law enforcement to track down child traffickers. 
"I'm very, very thankful Ms. Miracle with American Airlines was able to use her intuition and concern and actually say something," Todd Sanderson, a sheriff's deputy at Sacramento International Airport, told the Sacramento Bee. "Without her, I wouldn't have been called and we wouldn't have intervened with these girls."