---
Why Global Citizens Should Care
Global Citizen campaigns on the UN Global Goals including Goal 3 for good health and well-being. Goal 3 works through a set of 13 targets that work together to promote access to quality healthcare for all people. Target 3D of the goal calls for improved early warning systems for global health risks like disease outbreaks. You can join us here to take actions in support of our Together At Home campaign against coronavirus.
---
The global outbreak of coronavirus — a.k.a. COVID-19 — is starting to spread in South Africa too, with 116 confirmed cases as of Wednesday morning.
This has been a rapid increase from the first reported cases 12 days ago — with the first case reported in KwaZulu-Natal, which now has 12 confirmed cases.
Take Action: Check Your Voter Registration Status With 'Just Vote' Here
There haven't yet been any deaths; something that Cyril Ramaphosa and his cabinet hope will be further prevented as a result of putting in place measures aimed at containing the current outbreak.
Ramaphosa addressed the nation on Sunday, when there were 61 infections in total — a number that he warned "is expected to rise in the coming days and weeks."
"Initially, it was people who had travelled out of the country, especially from Italy, who had positively tested for the virus...we are now dealing with internal transmission of the virus," he continued.
Ramaphosa echoed the words of health leaders around the world, saying it was time for "an extraordinary response".
"We have decided to take urgent and drastic measures to manage the disease, protect the people of our country, and reduce the impact of the virus on our society and on our economy," Ramaphosa added.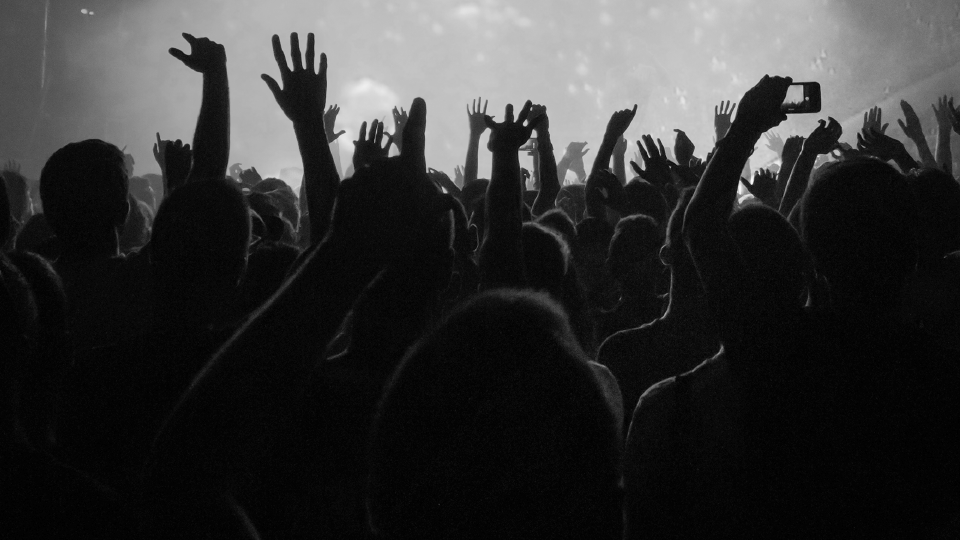 Hand sanitizing products are seen made available to customers at the entrance to a butcher at the Wanderers taxi rank in Johannesburg, on March 18, 2020.
Hand sanitizing products are seen made available to customers at the entrance to a butcher at the Wanderers taxi rank in Johannesburg, on March 18, 2020.
Image: Marco Longari/AFP/Getty Images
He said that with global figures of coronavirus increasing at a rapid rate, "it is now clear that no country is immune from the disease or will be spared its severe impact."
In keeping with recommendations made by the World Health Organisation (WHO) as well globally-adopted measures — such as social-distancing, and cancelling schools and big social gatherings — South Africa is taking the following five steps in an effort to contain the spread of coronavirus.
1. Travel ban on people from high-risk countries
Ramaphosa has announced that people from high-risk countries like Iran, China, Italy, Germany, Spain, South Korea, and the United States are banned from travelling to South Africa.
He added that South Africans are also advised against travelling to high-risk countries, and said that South Africans who recently travelled from high-risk countries will be tested for the virus.
They'll also have to go into self-isolation or quarantine. Meanwhile, travellers from medium-risk countries like Portugal, Hong Kong, and Singapore will also be tested.
South Africa has so far also closed 35 out of 53 border posts, including around Southern Africa, and two out of eight sea ports will no longer be open to travellers.
Ramaphosa also cancelled all non-important travel for government-related matters.
"We further discourage all non-essential domestic travel, particularly by air, rail, taxis, and bus," he added.
2. Ban on public gatherings, including for religious occasions
"It is essential that we minimise the risk of the spread of this virus by limiting contact amongst groups of people," Ramaphosa said.
Gatherings with more than 100 people will no longer be allowed, while celebrations that were planned for Human Rights Day on March 21 and other days of national importance have been cancelled.
It likely means that the massive church gatherings traditionally held over the Easter weekend will also be cancelled.
At the moment, however, the premier of Limpopo Stan Mathabatha said the biggest religious gathering in the country, which happens in Moria in the province, will go ahead.
Ramaphosa has said shopping malls and other places with large numbers of visitors should be vigilant about hygiene.
He added: "The current circumstances require extraordinary measures to curb the spread of infections."
3. Impact on education
Schools will also be closed from March 17 at least until after Easter in the middle of April.
Ramaphosa said the minister of higher education, science, and innovation will consult with universities and colleges to come up with a plan of action for each institution. 
At the moment, only one university has reported an infection. A medical student at WITS university tested positive for coronavirus on March 15, however it's currently estimated that 350 students at the university could be affected.
4. Improving testing processes
According to the World Health Organisation (WHO), coronavirus spreads when the mucus or saliva released when an infected person coughs is then inhaled by other people. These coughs and sneezes can travel several metres and stay in the air for up to 10 minutes.
As well as encouraging social distancing, Ramaphosa said the government is also prioritising strengthening testing systems. He added that isolation and quarantine sites are being established around the country.
He added: "We are partnering with the private sector to set up a national tracking, tracing, and monitoring system for all people infected with the coronavirus and those they have been in contact with."
Ramaphosa said these will be complemented by public campaigns on good hygiene and behaviour that lowers the risk of infection.
5. A task team is keeping its eye on the situation
Ramaphosa also said a National Command Council has been established. He's the chair of the committee, and it includes several ministers including those for health, tourism, finance, and education.
The committee will meet three times a week to continue identifying ways to avoid a large-scale outbreak.
"In addition to the impact that this pandemic will have on the health and wellbeing of our people, and the impact it will have on the day-to-day life of our society, COVID-19 will also have a significant and potentially lasting impact on our economy," Ramaphosa said.
He continued: "In the last few weeks, we have seen a dramatic decline in economic activity in our major trading partners, a sudden drop in international tourism, and severe instability across all global markets."
As a result, he announced, the cabinet is in the process of finalising a comprehensive economic plan working to lessen the financial impact of the virus.
"Countries that have heeded the call to implement these radical measures, have fared much better than those that do not," Ramaphosa concluded.
---
If you're concerned about coronavirus and want to know how your actions can help support the global effort to tackle it, you can find out more on our Together At Home campaign page. 
There, you can find actions to help you understand the virus and how to keep yourself healthy; to call on the EU and other G20 states to keep pledging funding; to support the World Health Organisation's COVID-19 Solidarity Response Fund — a first-of-its-kind fund enabling businesses and individuals to contribute to the global effort; and more. 
You can see all of Global Citizen's COVID-19 coverage here.
Related Stories