Why Global Citizens Should Care
The coronavirus pandemic is testing the strength of global health care systems. The United Nations urges countries to collaborate when responding to the crisis. You can join us in taking action on this issue here. 
---
Schools, restaurants, and entertainment venues are being shut down around the world to control the spread of the COVID-19 coronavirus pandemic. 
Italy has enacted country-wide restrictions on travel following in the footsteps of China, which closed down the city of Wuhan, where the virus originated, to stop the contagion. 
Major cities such as New York and London have since enacted similar restrictions of varying severity. 
These are emergency public health interventions, a way to enforce "social distancing" to "flatten the curve," two terms that have gained widespread attention in recent days.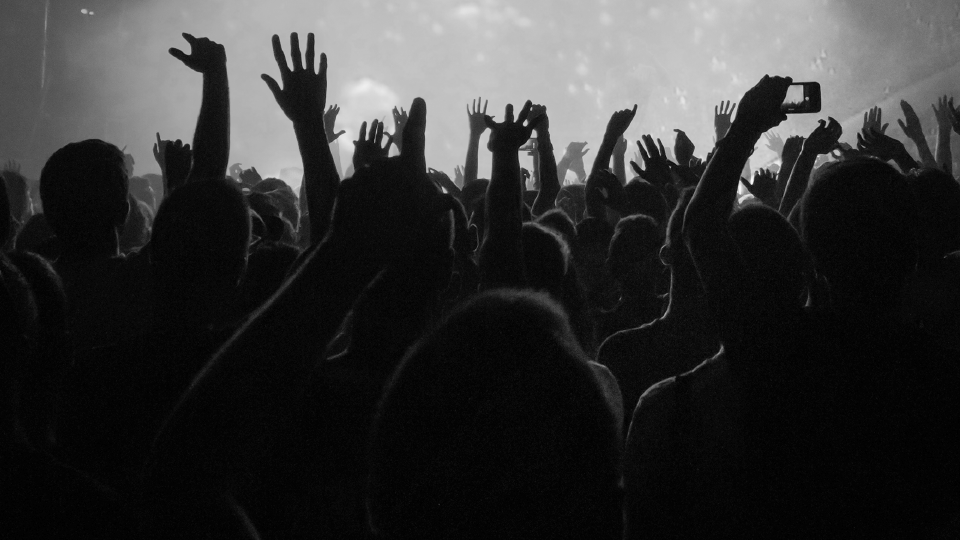 People, keeping a distance, queue in line in front of a shop downtown Madrid, March 16, 2020.
People, keeping a distance, queue in line in front of a shop downtown Madrid, March 16, 2020.
Image: Bernat Armangue/AP
Social distancing calls on people to avoid large, public gatherings and highly-trafficked areas to minimize transmission rates, and flattening the curve refers to how the rate of infections will swiftly decline or "flatten out" if people practice social distancing, which also keeps health care systems from being overwhelmed.
"Social distancing has become the main way that local, state, and federal governments are trying to tackle the pandemic," Christine Blackburn, deputy director of the pandemic and biosecurity policy program at Texas A&M University, told Global Citizen. "Overall, that's really the most effective thing that we can do right now, other than washing our hands and practicing good cough hygiene. The number one way to try to prevent this from spreading is to avoid contact with other people."
Priority #1: Flatten the curve. pic.twitter.com/TRjKlQ4H4Z

— Marc Benioff (@Benioff) March 12, 2020
In the past, outbreaks of diseases such as polio were partly contained through social distancing — children avoiding parks and schools — which bought researchers time to work on a vaccine that would prevent future crises. Just last year, unvaccinated children were banned from public spaces in Rockland Country during New York's measles outbreak.
In order for social distancing to work, it needs to be quickly accepted and put into effect by the general public. These efforts can be undermined by misinformation and a lack of participation. Some young people don't seem to be taking coronavirus seriously because they don't believe it can harm them, which causes them to neglect social distancing guidelines, according to Anthony Fauci, director of National Institute of Allergy and Infectious Diseases.
"Even though you don't get seriously ill, you could bring it to a person who would bring it to a person that would bring it to your grandfather, your grandmother, or your elderly relative," he said at a recent press conference. "That's why everybody's got to take this seriously, even the young." 
Blackburn said that government officials and news organizations have to combat misinformation with clear and consistent updates. 
"Communication is essential," she said. "Consistent, effective, factual communication."
The World Health Organization (WHO) and the US Centers for Disease Control and Prevention (CDC) have become important sources of information for the public. 
Political leaders, in particular, have a responsibility to steer the general public toward high quality information, according to Celina Su, the Marilyn J. Gittell chair in urban studies at the City of New York Graduate Center.
"We look to local leaders to give us the vocabulary on how to approach this," Su told Global Citizen. "We need some guidance on what we can do, we need ideas, and a general direction of thinking about how we might provide care for each other and respond to this crisis."
Containment efforts are being put into place amid great uncertainty regarding the scale of the crisis and its potential to cause harm — up to 70% of the global population could end up infected by COVID-19, although the number could be far lower if the outbreak is contained. As a result, government responses have varied, with some urging for public shutdowns and others resisting calls for greater containment.
So far, 173,000 cases of the virus have been confirmed in 152 countries, and at least 7,000 people have died from it, according to the WHO's real-time tracker. The number of infections is likely far higher, but a combination of factors including a lack of testing capacity, the fact that the virus can remain dormant for several days, and the minimal symptoms experienced by most victims make it difficult to know the full tally.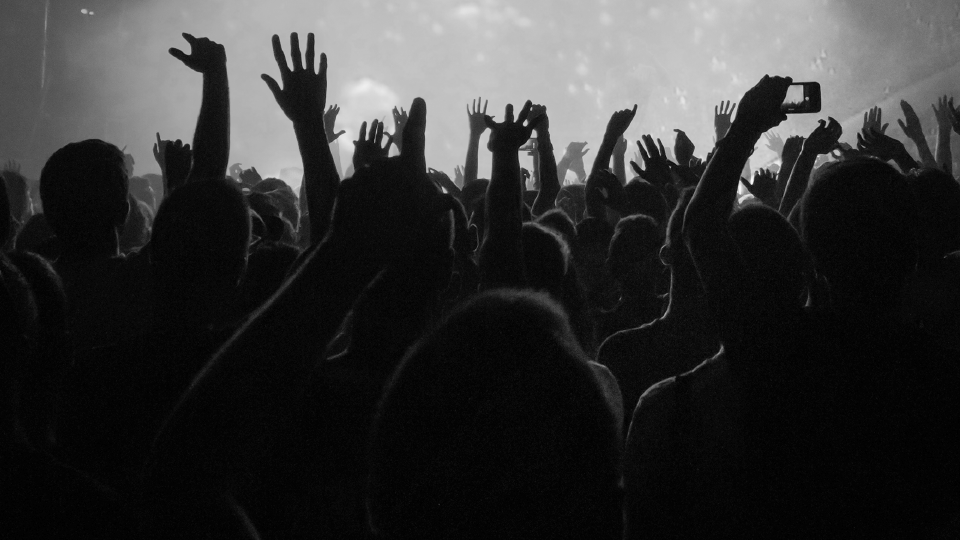 Laurie Kuypers, a registered nurse, reaches into a car to take a nasopharyngeal swab from a patient at a drive-through COVID-19 coronavirus testing station for University of Washington Medicine patients, March 17, 2020, in Seattle.
Laurie Kuypers, a registered nurse, reaches into a car to take a nasopharyngeal swab from a patient at a drive-through COVID-19 coronavirus testing station for University of Washington Medicine patients, March 17, 2020, in Seattle.
Image: Elaine Thompson/AP
The sooner government leaders enact containment measures, the less likely the disease will spread, the safer populations will be, and the earlier the world can move beyond the pandemic, according to the WHO.
Warnings about the dangers of inaction have already emerged.  
In Italy, a multi-week lag between the arrival of COVID-19 and stringent government controls over public gatherings caused the number of infections to explode, according to Wired. 
Officials in other countries where the disease is beginning to spread can use Italy as an example to advocate for precautionary measures to temporarily shut down places where COVID-19 can spread to flatten the curve.
Containment measures are more effective when combined with rapid and widespread testing, according to the WHO. 
During the 2014-2016 Ebola outbreak in West Africa, for example, the WHO reports that a lack of testing capacity hampered the recovery effort because health workers were limited in their ability to treat those affected, and government officials were unable to map out the crisis and allocate resources.
The SARS outbreak of 2003, on the other hand, was rapidly contained because countries collaborated to rapidly track and report all new cases.
The efficacy of testing protocols can be seen in real time during the current pandemic. In South Korea, the government made tests widely available and curbed the disease's outbreak. In the US, on the other hand, a massive shortage of coronavirus tests has created mass confusion by making it unclear how many people are infected. 
"We cannot get an accurate picture of spread in the United States if we are not able to test people," Blackburn said.
The main priority amid this crisis is the health and well-being of people around the world, particularly within vulnerable communities. 
However, the pandemic will have repercussions far beyond health. Already, economies are veering toward depressions, with people losing their jobs, and businesses facing closure. These impacts have to be contained, as well. In fact, they're intertwined: if economies collapse, then the health crisis could worsen.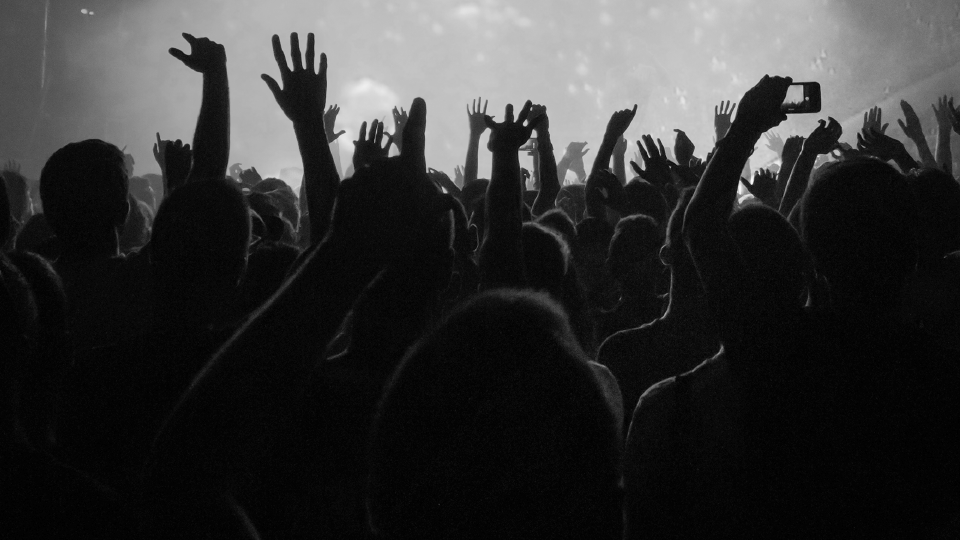 A woman walks through a lightly trafficked Times Square in New York, March 16, 2020.
A woman walks through a lightly trafficked Times Square in New York, March 16, 2020.
Image: Seth Wenig/AP
"The Nobel-winning economist Amartya Sen is famous for arguing that no famine occurs in a functioning democracy," Su said. "This pandemic shows that so much about how we address poverty and precarity, and how adequate our response is, similarly reflects the health of our democracy."
Barbara Hoopes, associate professor of business, information, and technology at Virginia Tech, told Global Citizen that flattening the curve applies to areas beyond infection rates.
To minimize the economic fallout, or flatten the economic curve, countries have to invest heavily in social safety nets, provide relief to small businesses, and develop relief packages to help communities endure the pandemic. 
"I think all the noise about flattening the curve is really good in general," Hoopes said. "It allows the health care system to be resilient and keep up with the demand for health services, but [flattening the curve] is also an important thing for people to understand in their general lives [in terms of supply and demand]."
"It's not a panic situation as much as it is a planning situation," she added.
You can see all of Global Citizen's COVID-19 coverage here.
Related Stories