Why Global Citizens Should Care:
Access to technology is one of the great dividers left in this world. Those who have it can lead prosperous lives while those who don't are limited in their earning potential. Global Goals 8, 9, and 10 call for decent work and economic growth, industry, innovation, and infrastructure, and reduced inequalities. You can take action on all of the Global Goals here.
---
Google recently announced plans to bring free high speed Wi-Fi to 200 public spaces in Nigeria through its Google station initiative. The most populous nation in Africa, Nigeria will be the fifth country to launch Google station and the first on the continent. 
Increased online users equates to more people using various Google products and increased advertising revenue for Google. While this might be a clear investment by Google to increase its bottom line, it is also a welcome move that has the potential to catalyze socioeconomic development in a country whose population is growing more quickly than her available resources.
McKinsey released a projection showing that if internet penetration continues to grow at the same rate mobile phone penetration did on the African continent, it could contribute as much as $300 billion to the continent's total GDP, by the year 2025.  
Take Action: Be the Generation to End Extreme Poverty
In Nigeria, a country of 198 million people, Internet penetration remains at only 53%, excluding millions from the many social and economic advantages that access to information through the Internet provides. 
The good news is the government is starting to take notice. Nigerian Vice President Yemi Osinbajo has embarked on a technology movement, recently visiting Silicon Valley in an effort to attract investments into Nigeria's tech space. He was also present during the Google launch event. It's rare to have a government official so involved in this space, especially as regulatory obstacles by the same government actively stymie the scaling of Internet connectivity. However, given expected population growth, this is a welcome and necessary intervention.
Access to affordable Internet and the SDGs
Nigeria is projected to have the third-highest population in the world by the year 2050, with over 60% of that population being young people. Giving these young people access to information about new technologies and a chance to build products that can leapfrog Africa's infrastructural challenges and impact their communities by removing traditional barriers to entry will be crucial in achieving the UN's Sustainable Development Goals (SDGs). 
Read More: This Puerto Rican Children's Hospital Now Has Power — Thanks to Tesla
The 17 Sustainable Development goals were laid out by the United Nations on September 25, 2015. Key goals focus on economic growth, social inclusion, and environmental sustainability. Only by achieving these together can the world truly meet its current needs without compromising the lives of future generations. Information, communication and technology (ICT) has shown that it has the potential to impact our ability to achieve the SDGs, especially in Africa, where innovative technology solutions have been built in areas from health, to finance, and education, streamlining processes and giving access to more people. 
Google's free Wi-Fi directly impacts Goal 9: increasing access to affordable Internet and ICT for more people in the poorest parts of the world — a goal that is crucial in achieving the other goals and targets. 
Whilst access to the Internet can be taken for granted in most developed countries, this is not the case in many developing economies. To put the current reality into context, I spoke with one of Nigeria's youngest technology founders, Timi Ajiboye, founder of Nigeria's only Bitcoin exchange service, BitKoin Africa.  
Read More: 13 Far-Fetched Ideas That Might Actually Save the World
Timi built Bitkoin Africa after realizing that his peers were excluded from the opportunity to participate in the Cryptocurrency boom, simply because of the country they were located in and the payment tools they had access to. When he was studying in a local Nigerian university, he was advised to pick up a book by Bill Gates to read for inspiration on his coding journey. He dug into the book with vigor, but ended up closing it when after reading a passage where Gates went to research something in a free public library, which he had easy access to in the United States. 
You Can Now Trade Bitcoin Cash, Ethereum and Litecoin in Nigeria on Bitkoin Africa https://t.co/UDa3vjD5b1pic.twitter.com/brIEyjzQQO

— Bitkoin (@bitkoinafrica) March 2, 2018
"A free public library with internet? That is not my reality! How can I relate with that story while I am struggling to get basic electricity?" he asked. 
Timi dropped out of university, and taught himself to code by spending ample hours in computer centres called "cyber cafes." These are centres created to capitalize on the Internet boom, and lack of basic amenities needed to use the internet at home. These centres charge up to $5 per hour to use the Internet. However, this is unattainable for the many in Nigeria living on less than $1 a day. 
Bringing free Internet to public areas will give more people access to research information at no cost — like Gates had. This could enable the next generation to find valuable information that could enable them to build the next revolutionary software, or simply to increase farming output by Googling information like which parasite is damaging a crop.  
How access breeds local impact
When given the tools, African youth have shown that they are capable of building solutions to their own uniquely African problems. At MEST, an entrepreneurial training program, seed fund and incubator for African tech startups, headquartered in Accra, Ghana, we have seen African entrepreneurs develop solutions for very pressing pain points that affect their communities, and in doing so contribute towards the SDGs.
Read More: Sweden Will Reach Its 2030 Renewable Energy Target This Year
Our agritech portfolio is solving issues all along the agricultural value chain: from Agroinnova, which is educating poultry farmers about farm methods that can help optimize their operations and increase output, and giving them access to a supplier pool; to Complete farmer, which helps people around the world build and manage a farm in Africa without leaving their day jobs.
Another example is DropQue, which has built a tool that directly addresses the very relevant pain point of unemployment; decent work and reduced inequalities are priorities of the Sustainable Development Goals. DropQue, which is currently the only Nigerian company in the United State's PeaceTech accelerator, uses video interviews to allow jobseekers apply from wherever they are. 
Through access to the internet, one no longer has to find themselves in the dire situation that was the 2014 Nigeria Immigration recruitment tragedy, which saw eight lives lost when a call for applications resulted in over 120,000 job seekers filling up a stadium to apply for a role.
DropQue's biggest challenge is job seekers needing a reliable enough Internet connection to record their videos. 
"The impact we make is what keeps us so inspired to continue to innovate," Opeyemi Akinwoleola, DropQue's CEO, said. "We had one user find a job, and interview on the platform, and now he's working remotely. As a result he is able to pay for his sibling's school fees from the job he found online."
Read More: This App Uses an Ancient African Concept to Help Lift Families out of Poverty
ICT is also giving access to innovative technologies in the financial space. More Fintech companies are being developed, not only to reduce the pool of Nigeria's 40 million unbanked population, but also to create financial infrastructure for other businesses to build on top of. 
Iyin Aboyeji, 27, started Flutterwave, a fintech platform that powers payments across Africa and gives local SMEs the opportunity to build online businesses and actually accept payments by allowing users to pay for things in their own currency. It also enables payments to be made across African countries, encouraging more intra-African commerce and reducing trade barriers.
Similarly, 28-year-old Segun Adeyemi's Amplifypay has just released mTransfers, a tool that allows users accept payment through a keyboard on any chat service. With more business being done on social media platforms, this also provides an infrastructure for other budding entrepreneurs to build on top of.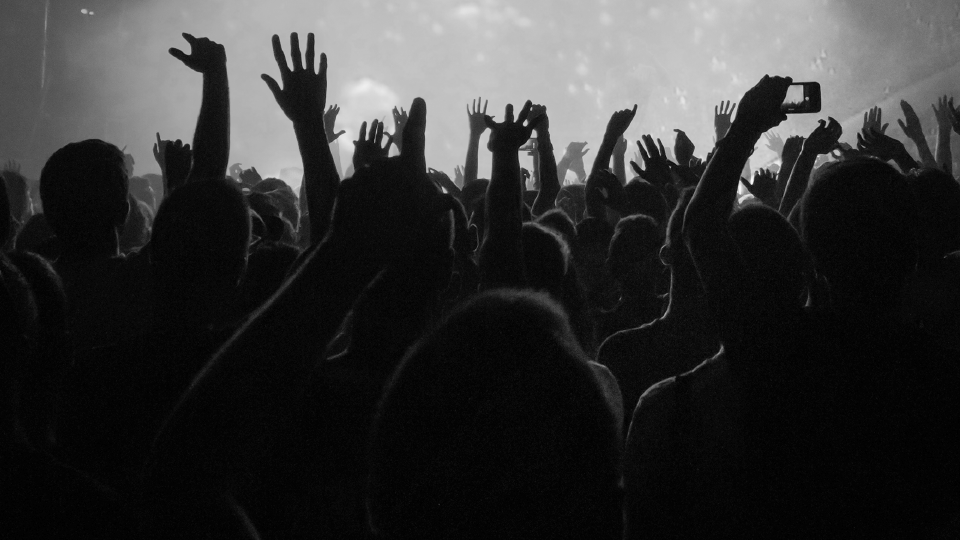 Amplify founder and CEO Segun Adeyemi and his cofounder and CTO Maxwell Obi.
Image: MEST
Financial inclusion increases economic opportunities, which has a direct impact on all sustainable development goals. 
The Internet is also helping Africans in the diaspora launch businesses back home. Bola Lawal, 35, is the founder of ScholarX, a tool which shares information on available scholarships across the globe that are available for African youth, guides them on how to apply and helps them crowdfund their education fees. On their website, it states to "ensure your Internet connectivity is good before updating your profile."
Read More: As Venezuela Crisis Worsens, Many Turn to Bitcoin for Basic Needs
Lawal tells me the company would have been impossible to build without the solid Internet connectivity, and has so far funded nearly 1,000 students. The founder was a diasporan that is keen to make a positive impact on the continent. He is able to operate his business, while based part time out of the US, completely online. He said that most of his clients were able to access his service via the cyber cafes and hopes that with more initiatives like Google's, powering free connectivity, the opportunity for scholarships to be discovered online by young African youth will continue to grow.  
Reaching women to amplify impact
Not for profit platforms are also using the Internet to reach at-risk women. HerVoice Nigeria is a legal platform that uses the power of the Internet to find lawyers willing to offer their service at no fee to women who have suffered sexual harassment, abuse, or false accusations, and are unable to afford legal fees. The platform also educates women about their legal rights in society, promoting information sharing through the Internet. Initiatives that work to promote a safe inclusive environment for women help to directly address the issue of gender inequality. 
The latest initiatives working to bridge the access gap are undoubtedly positive and pushing the continent in the right direction. Google's Station is also joined by other initiatives looking to do the same, like Facebook's 'express WiFi. However, it's important to note that there remains a glaring issue around the population's ability to pay for the hardware needed to access free WiFi. 
A survey conducted by Stutern, a service connecting potential internship opportunities to Nigerians via the internet, showed that 75% of recent graduates earn below N50,000 ($138) in their first job. This is hardly enough to purchase a computer, let alone live on! Stutern hope that by connecting graduates to internship opportunities, they will sharpen their skills, build their capacity, and help them find better paid jobs. 
Read More: $500 Million Fund Aims to Support African Women in Business
MEST believes the same — that while talent might be evenly distributed, opportunity sadly is not. We have for 10 years been committed to providing the tools needed to aspiring technology entrepreneurs, through our training program, seed fund and incubator, where we train future technology entrepreneurs on the skills needed to build globally successful software companies, invest in them and support them as they grow. We have seen first hand that when brilliant talent is given the resources to build, oh boy do they build!
The many success stories coming out of the country, with young people building tools using the power of ICT to make innovative changes to their societies, gives hope for the future of the continent. There is still much to be done, but we will continue to celebrate each small win towards achieving the Sustainable Development goals.