The European Court of Justice has ruled that companies can legally ban employees from wearing visible religious symbols. 
As long as the "ban is based on a general company rule which prohibits political, philosophical and religious symbols from being worn visibly in the workplace," employers can ban any display of religious or political allegiance. The decision does not target any particular religious group, but it follows two sensitive cases involving women wearing headscarves to work. 
Read More: This Journalist Was Criticised for Wearing a Hijab Whilst Reporting Nice. Here's Her Perfect Comeback
The first case involved a receptionist at the Belgian branch of the security company G4S, Samira Achbita, who decided to start wearing a headscarf for religious reasons after three years of working for the organisation. According to the The Guardian, the company claimed "she had broken unwritten rules prohibiting religious symbols," and in 2006 she was fired for refusing to comply. The court decided this did not count as "direct discrimination," because she was dismissed in line with an existing, general rule. 
The ruling also referred to another case involving a design engineer called Asma Bougnaoui, who was fired from her job at an IT consultancy in France, after a client claimed her headscarf had left some of his staff "embarrassed." It is not entirely clear what this means. In this case, the court concluded that she had been wrongfully dismissed, because she was not fired on the basis of a company-wide policy.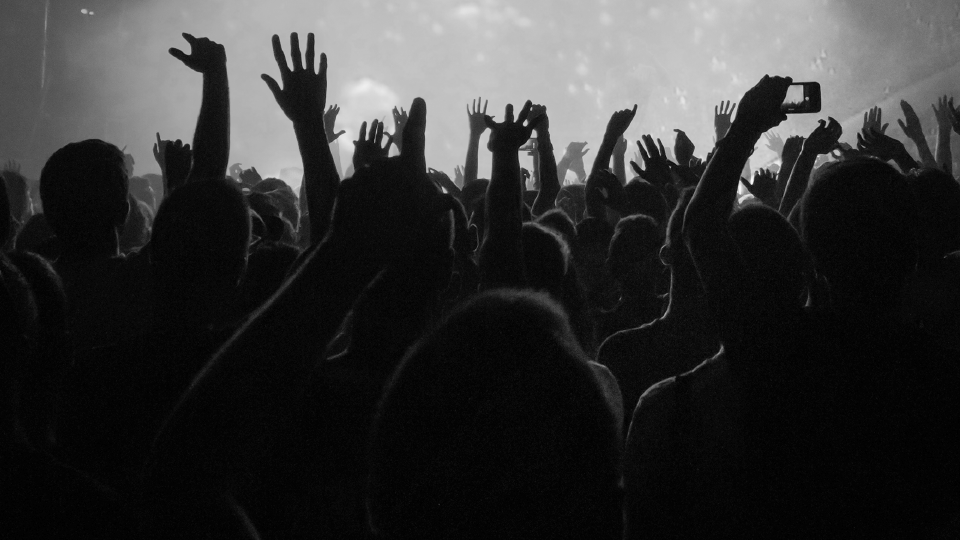 Image: The Canadian Press
In short, an organisation can choose to ban all religious, philosophical and political symbols from the workplace if it applies to all groups and is justified on the basis of "neutrality", but a company cannot just rewrite its rules in individual cases because a customer feels uncomfortable. 
The ruling is only advisory, and subject to implementation by national courts, but it has already sparked a backlash from human rights campaigners and religious groups. While on paper it only upholds employment policies that apply to all groups equally, it is likely that in reality, its impact will affect visible minorities the hardest. 
Read More: Nike Just Launched a Sportswear Line for Women Who Wear Hijabs
Amnesty International warns that instead of preventing discrimination,  the ruling opens a "backdoor to precisely such prejudice."
Reuters reports that European rabbis have said that the Court's ruling sends a message that "faith communities are no longer welcome." 
The United Sikhs advocacy group described the ruling as "disturbing."
"We fear that employers will treat it as a license to discriminate at the point of hire," said the groups international legal director.  
Sigh. This ruling going to further stigmatise Muslim women who wear a headscarf. Will also hinder career progression, social mobility. https://t.co/U7xG15TgXZ

— Akeela Ahmed (@AkeelaAhmed) March 14, 2017
An advisory briefing prepared for the judges by the Open Society Foundation, highlighted that the outcome would not only affect Muslim women, but would also negatively affect anyone who chose to express their religious identity through clothing:  "like Sikhs who wear a turban, Jews who wear a kippa, and Christians who wear the cross." 
Read More: This Woman is Challenging Stereotypes of Muslim Women With These Powerful Photos
It's also a feminist issue. 
"By stating that veiled women can simply take off their hijab, you imply that the empowerment of women to be in control of their own body and to make individual decisions is reserved for white women only," Warda el-Kaddouri told Al Jazeera. 
European courts have decided bosses can ban women from wearing the headscarf, I guess they better gently break the news to Her Majesty pic.twitter.com/at5dhZNsBj

— Ilyas Najib (@illyilly14) March 14, 2017
Read More: Why the Burkini Ban Is Really A Symptom of France's Identity Crisis

At a time when controversies over religious dress are rife — from from the beach to the office — and European politicians stir up anti-Islam tensions to fuel their political campaigns, the ruling seems symptomatic of the continent's hardening stance towards religious freedom. Just a day ahead of the Dutch election, the question of whether Europe will choose to embrace diversity or impose uniformity remains.