---
Why Global Citizens Should Care
Period poverty is the lack of access to sanitary products, menstrual hygiene education, toilets, handwashing facilities, and waste management. Crises exacerbate period poverty and make it more difficult for people to receive the information and resources they need to manage their periods, putting their health and well-being at risk. You can join us and take action on this issue
here
. 
---
The need for more personal protective equipment (PPE) quickly became apparent when the number of COVID-19 cases reached pandemic levels in March. 
Masks, gloves, and hospital gowns to help health care workers treat coronavirus patients safely were in short supply, but another basic necessity — menstrual products — barely received attention.
An estimated 70% of 400 million global health care workers are women, yet the need to protect them while they menstruate remains an afterthought, even in a crisis.
Health care workers on the front lines of the pandemic are reporting that they lack the resources to manage their periods. Between treating an overwhelming number of patients, not having menstrual products easily available, and following certain protocols for removing protective suits, changing menstrual materials isn't always feasible.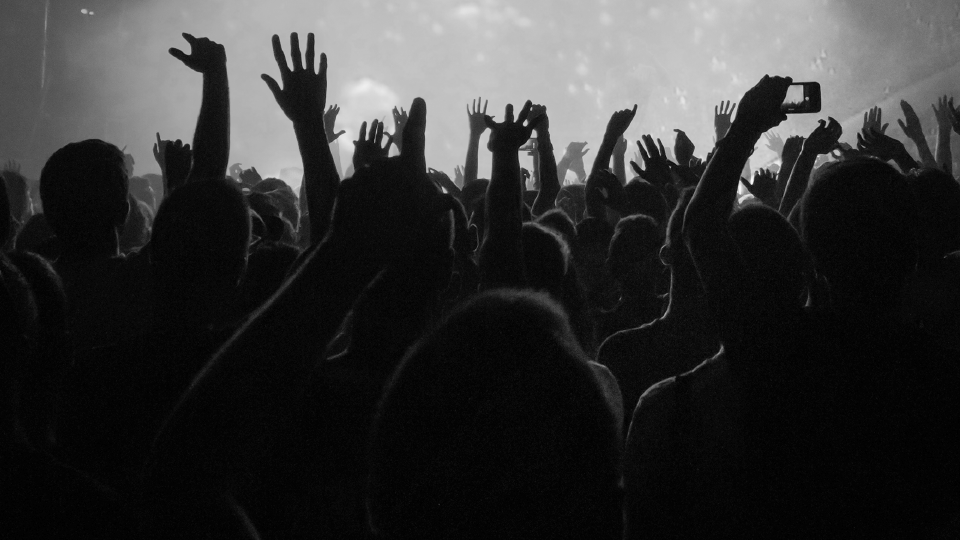 The theme of this year's Menstrual Hygiene Day on May 28, #It'sTimeForAction, highlighted the urgency of ending period poverty. Across the globe, frontline health care workers are calling for menstrual products to be available to protect themselves and their patients.
China
When Hubei province, home to the city of Wuhan –– the first epicenter of the virus –– reached its peak of COVID-19 cases in January, one hospital received a donation of menstrual products. Although women make up 50% of doctors and 90% of nurses at the health center, male managers rejected the supplies and claimed other medical supplies were more important. 
"One female medical worker from Xiaogan [a city in Hubei] told me they were quarantined at the last minute and didn't have time to pack their belongings," Jiang Jinjing, the founder of the Coronavirus Sister Support to provide health care workers with menstrual products, told Sixth Tone.
"The head nurse had to go out and buy pads for every female doctor and nurse."
Another hospital announced it would donate birth control pills to suppress female workers' periods.
Following public outrage, the Chinese government committed to including menstrual products as part of essential medical supplies for patients and staff.
Uganda
With menstrual products difficult to find, menstrual blood leaks in the personal protective equipment of nurses in Uganda are creating an uncomfortable work environment. 
Joyce Acan, a nurse at Otino Health Center in Gulu District, Uganda, said women are going into work with heavy, painful periods, according to the United Nations Population Fund (UNFPA). Slammed with patients, Acan leaked through her pad during one shift and had to walk home to change it. 
"I even stained myself, one week ago," Acan said. "I felt so ashamed [I] couldn't get up, I had to sit, clear all the patients, I could not even move, I stationed in one place. It isn't easy."
Otino Health Center does not have a private place for people to change their menstrual materials, she said, putting employees at risk of rashes and infection if they leave a pad on for too long.
Due to stay-at-home orders to stop the spread of COVID-19 in the village where Acan lives, people cannot travel the over 9 miles necessary to buy menstrual products, even if they have money to buy them. The prices of menstrual products have also increased.
People are resorting to using other materials like cotton or rewashing a piece of cloth, she said.
Time is also a major issue for frontline health care workers who get periods, Irene Alel, a nurse at Kalali Health Centre 2 in Uganda, told UNFPA. 
"You hardly get time to bathe, to go and freshen yourself up," she said.
Nepal
Medical staff who are not treating COVID-19 patients are also experiencing period poverty. Maternal care is crucial to keeping mothers and babies safe, especially during the COVID-19 crisis, but when one midwife bled through her PPE, she didn't go back to work.
"She tolerated it for a while," Laxmi KC Oli, nursing officer in the Khajura Rural Municipality of the Banke District in Province 5, said about her colleague, an auxiliary nurse midwife, according to UNFPA. "She couldn't live with it for long; she canceled her fieldwork midway."
Oli advises the government to include menstrual products in PPE kits. 
"This will not only help them manage periods with safety and dignity while at work but will also lead to an increase in our efficiency," she said. "Pandemics are temporary, but periods are permanent."




United States
Health care workers in the United States said menstrual products were rarely discussed in their workplaces before the pandemic, and not much has changed.
Laura, a woman who works in family medicine on Long Island, New York, told Global Citizen the health center where she is employed had 143 COVID-19 patients at one point. Although most of the people who work with Laura are women, the bathrooms are not stocked with menstrual products. 
"It's something that is not really talked about, it's not really mentioned — it's just implied that everybody brings in their own products," she said.
The option to access pads and tampons, even at a cost, would make a difference, she added. Employees usually rely on each other if they are in a situation where they need a pad or tampon. 
When Laura saw the organization I Support the Girls donating menstrual products to people in need impacted by a coronavirus, she reached out to request supplies. The women in her program felt appreciative and supported when they received the donation, she said.
For Mayanah Abdul, a certified nursing assistant in Loganville, Georgia, who provides at-home care for her patients, menstruation is considered a personal issue at work. 
"It's sad because part of me thinks that it's because it's not something that [both] males and female people have to deal with," Abdul told Global Citizen. 
"Why not cater to the people who are working and sacrificing their time, even their safety, and be considerate towards them as well?"
Abdul received a donation of menstrual cups for herself, and her mother, sister, and aunt as part of the menstrual cup company Saalt's program to support health care workers during the coronavirus crisis. 
She'd like to see health care employers give employees who menstruate the option to sign up to receive menstrual products, or at least start a dialogue about whether there is a need for them.
---
Menstrual health advocates and organizations are joining health care workers to address period poverty during the pandemic. The research organization International Centre for Diarrhoeal Disease Research, Bangladesh, is calling on the government of Bangladesh to provide health care workers who menstruate with extra PPE and designate time every 4 to 6 hours per shift to change menstrual products.  
UNFPA is working to guarantee emergency relief packages include menstrual hygiene management and provide several kinds of menstrual product options. The organization's Sahel Women's Empowerment and Demographic Dividend (SWEDD) project aims to provide menstrual hygiene management resources in Africa's Sahel region and is distributing dignity kits to health care workers along with PPE.
Health workers have periods too!

This #MenstrualHygieneDay, tell the world that #MenstruationMatters and check out these facts about periods and the coronavirus pandemic: https://t.co/2RnlKZvp4E#COVID19pic.twitter.com/CPaAZhuJ2o

— UNFPA (@UNFPA) May 27, 2020
"Among the different avenues of creating a safe working space, we cannot turn a blind eye on the need for menstrual health management for female frontline health care providers, along with personal protective equipment," UNFPA said in a statement released to Global Citizen. 
"At a minimum, governments and non-state actors including civil society organisations and the private sector, must ensure that those doing the crucial work on the frontlines such as female health care providers have access to basic needs including access to menstrual health management."