"Why do we want all these people from 'shithole countries' coming here?" the President of the United States reportedly asked Congressional representatives in a meeting about immigration Thursday, just before taping a message for Martin Luther King Jr. Day. 
He was speaking about Haitian and African immigrants. 
"Why do we need more Haitians? Take them out," he said, referring to a request from the Congressional Black Caucus to give visas to immigrants from Africa and Temporary Protective Status nations, including Haiti, CNN reports. 
Take Action: Refugee? Migrant? Human Being. Show Your Support for All People - No Matter Where They Were Born
Beyond the fact that these comments were, as one Democratic representative was quick to say, "vile and racist," they are also untrue. 
Immigrants from Haiti and African countries have contributed to the United States in numerous ways. They're politicians, musicians, athletes, and writers. Many have become titans of industry. 
While many waves of Haitian and African immigrants have helped shaped the US landscape over the past centuries, some recent émigrés have stood out for their contributions in the fields Global Citizen advocates on, including women and girls' empowerment, climate action, and eliminating poverty. You can join us and take action on these topics here. 
Here are seven immigrants that are playing a major role in shaping the US for the better right now: 
1/ Guetty Felin, Haiti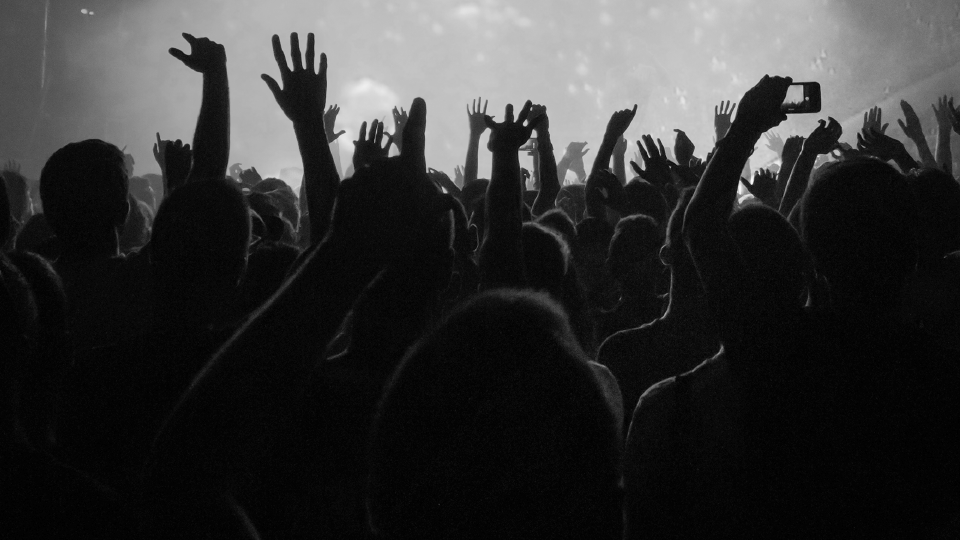 A portrait of Guetty Felin
Image: Guetty Felin
The first female director to shoot a feature-length film entirely in Haiti and the director of the country's first-ever entry into the Best Foreign Language Film category at the Oscars, Guetty Felin is a pioneering force in Haiti's post-earthquake cinema landscape. Born in Port-Au-Prince, Felin grew up in New York City, and helped found a film school for aspiring videographers on the island. 
You can read the Global Citizen profile of her work here. 
2/ Dikembe Mutombo, Democratic Republic of Congo
Finger-wagging, slam-dunking, shot-blocking former NBA star Dikembe Mutombo may be remembered just as much for his charity as he is for his athletic prowess. 
Mutombo, born in the Democratic Republic of Congo, is a UNICEF global ambassador who has also worked with CARE, the Polio Eradication Campaign, and his own charity Dikembe Mutombo Foundation, according to NBC News. 
In 2001, he raised $2 million to build a hospital in his native Kinshasa, and donated $150,000 to provide sports equipment to South African youth. 
3/ Chimamanda Ngozie Adichie, Nigeria
One of the United States' most talked-about writers, Chimamanda Ngozi Adichie came to the United States from Nigeria at 19 to study at Drexel University. Her novel "Americanah" powerfully detailed the African immigrant experience in the United States. She's also written a manifesto about feminism, and is the source of these 15 amazing quotes about social issues.  
4/ K'naan, Somalia 
Rapper K'naan will be the first to tell you that "immigrants get the job done." 
Last year, the artist of "Wavin' Flag" partnered with Lin-Manuel Miranda to create the most powerful music video of 2017, based off the play "Hamilton" — itself a powerful reminder that the United States was built on the backs of immigrants.
5/ Ilhan Omar, Somalia 
The first-ever female Somali-American legislator, Ilhan Omar overcame crushing odds to become a State Representative of Minnesota's District 60B. She was born in Somalia, but fled civil war at the age of 12, spending four years in a refugee camp in Kenya before her family came to the United States. 
6/ Lupita Nyong'o, Kenya
A powerful voice in the #MeToo movement that has sent shockwaves across the United States and the world in the past few months, actress Lupita Nyong'o was born in Mexico but raised in Kenya, where her parents are both from. 
She's played roles in movies as diverse as "12 Years a Slave" and "Star Wars: The Force Awakens," and is fluent in four languages.  
7/ Wyclef Jean, Haiti
Rapper and lyricist Wyclef Jean, who came to the US from Haiti as a child, is the winner of three Grammy awards, and has been a tireless advocate for immigrants and refugees, using his platform as an artist to create social change.