Global Citizen Rewards helps Global Citizens everywhere win cool prizes and experiences for taking action to end extreme poverty — whether that's by signing petitions, tweeting world leaders, or taking quizzes about important topics. This July, we're excited to announce even more rewards you can win online.
Once you join Global Citizen, you can take action on our platform or our app. Every time you do, you're helping to solve big challenges around the world — like access to clean water and education, equality for girls and women, and more.
When you take action, you also earn points. You can use these points to enter drawings for rewards, such as tickets to concerts or sporting events, gift cards, subscriptions, merchandise, and more. When you create a profile and take an action, you earn Silver status. When you take a new action, you level up to Gold status immediately, where you get access to all rewards and some added perks. You can learn even more about the program — and how to maintain that fancy Gold status — here.
To celebrate the start of July, we've rounded up 22 incredible rewards Global Citizens can win by taking action this month.
Global Rewards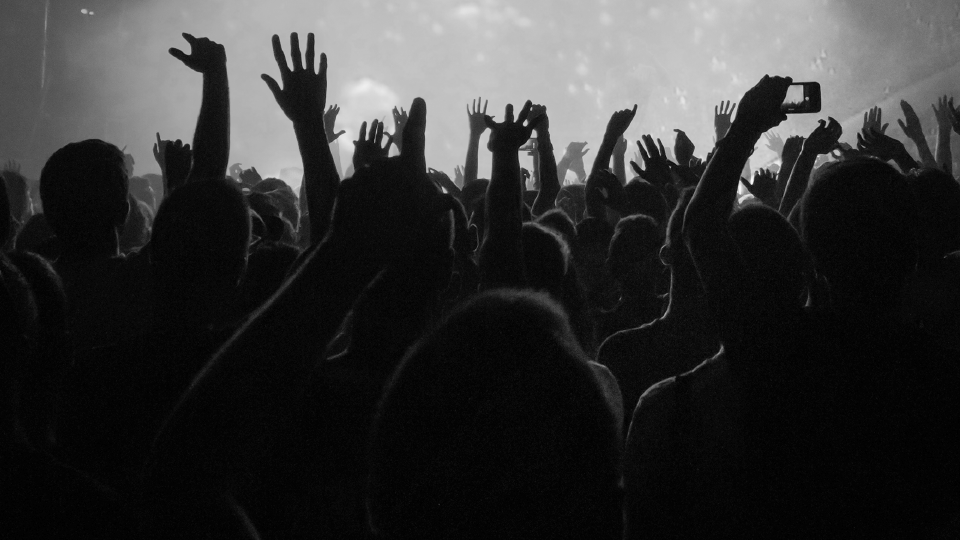 1. Master and Dynamic: $199 Gift Card
This reward is for a $199 digital gift card for Master & Dynamic — the sophisticated audio brand with luxury headphones and earphones crafted for an exceptional listening experience.
Please note: This offer is valid for one month after receipt. This reward excludes gift cards, gift wrap, and engraving. Open to residents in the United States, United Kingdom, Germany, and France only.
Enter for this reward here.
2. Duolingo: 3-month Duolingo Plus Subscription  
Duolingo's ultimate goal is to give everyone access to a private tutor experience through technology. The company offers free language education used by everyone from billionaires and movie stars to public school students in developing countries.
Global Citizen and Duolingo are teaming up to offer Global Citizens the chance to win a three-month and a six-month subscription to Duolingo Plus! With Duolingo Plus, language learners can reach their goals faster with unlimited guesses, fun quizzes to track mistakes and progress, offline mode, and no ads.
Enter for this reward here.
3. Global WAKEcup: Zero Waste Starter Kit
Celebrate Plastic-Free July and take action to earn a Zero Waste Starter Kit by Global WAKEcup.
Global WAKEcup is a zero waste brand with a mission to end single-use plastic pollution for good, donating 10% of profits to eco-charity partners, the Marine Conservation Society and Plastic Oceans. Both charities campaign tirelessly to educate and prevent the devastating effects of single-use plastic pollution on our oceans and marine wildlife.
This Zero Waste Starter Kit contains everything you need to reduce your plastic footprint in style. The kit includes a paper bag backpack, bamboo water bottle, bamboo coffee cup, and a bamboo straw.
Enter for this reward here.
4. SnackMagic: Snack Box
SnackMagic was founded in 2020 as a direct result of the COVID-19 pandemic, pivoting from an office lunch delivery business to a company that has shipped millions of snacks worldwide to help employees working from home feel connected through the "universal language of snacks."
SnackMagic has teamed up with Global Citizen to give you a chance to win an international snack stash of delicious goodies. Curate your very own snack stash with 25 international snacks and enjoy the flavors of the world from the comfort of your home. This isn't your typical, boring "snack box."
Enter for his reward here.
5. Splendour XR: Weekend Ticket to Splendour XR Virtual Festival
Splendour XR is an innovative, virtual recreation of Splendour in the Grass — from the rolling hills of its iconic Byron Bay venue to the main stage Amphitheatre — that will unite music fans from around the world. No passports. No borders.
The lineup includes Khalid, Charli XCX, The Killers, Chvrches, Denzel Curry, Duke Dumont, Tash Sultana, Vance Joy, King Gizzard & The Lizard Wizard, Vera Blue, Spacey Jane, The Jungle Giants, Ocean Alley, Masked Wolf, Violent Soho, What So Not, The Chats, King Stingray, and heaps more.
Ticket includes access to the full festival weekend on Saturday, July 24, and Sunday July 25, 2021, from 12 p.m. to 2 a.m. AEST with programming commencing at 2 p.m. AEST. Splendour XR is accessible on any device through gaming PC, mobile, web browser, and VR.
Enter for this reward here.
---
North America Rewards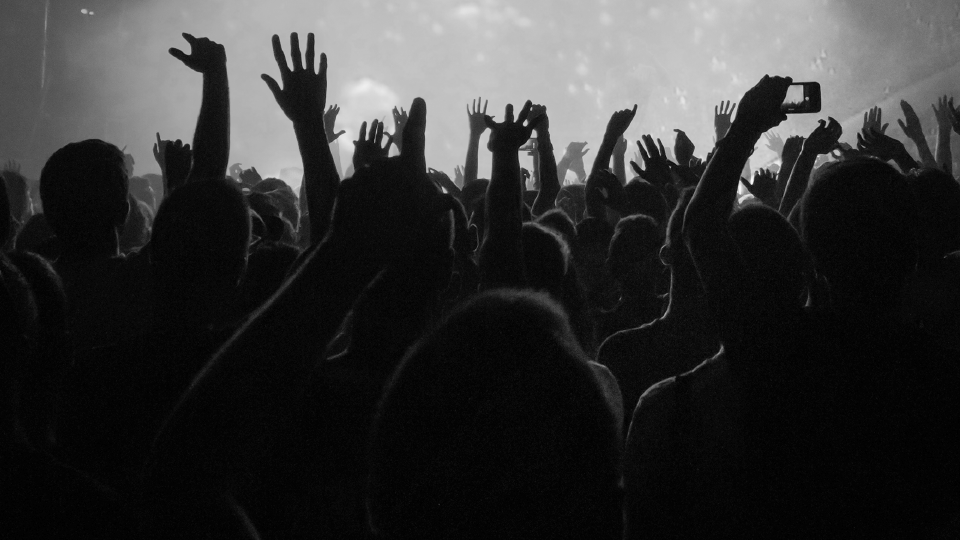 6. Topic: 1-Year Subscription of Topic
Just when you thought you'd streamed it all, Topic brings you exclusive TV series and award-winning movies from more than 40 countries. The company believes that the first step to creating global change is by seeing and getting to know the world around you.
Whether it's a Nordic Noir crime thriller, an eye-opening documentary on modern Venezuela, or an ethereal journey through Southern China, Topic is here to expand your view of the world. If you want to discover new and unforgettable shows and movies you can't find anywhere else, take action to enter for a chance to win a one-year subscription to Topic.
Enter for this reward here.
---
United States Rewards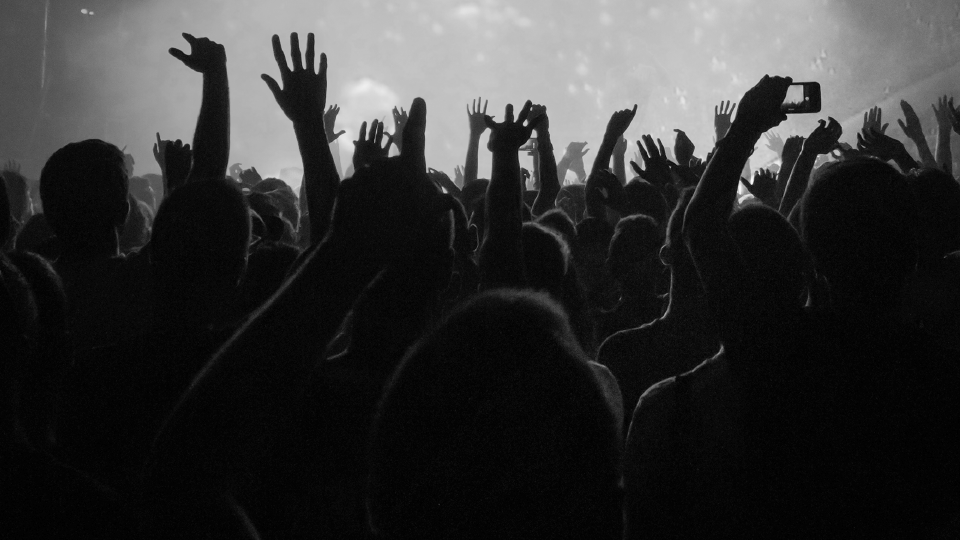 7. beek: $200 Gift Card to beek
Beek shoes are beautiful and comfortable — footwear you can live in, and love in, and gets better with age. Designed in California and hand-made in Mexico, all beek footwear is crafted with time and care using only the softest vegetable-tanned leather we can find.
Beek has another important mission: to help end childhood hunger in the United States. For every pair of beek shoes sold, it donates the equivalent of five meals for a child in need through the Childhood Hunger Strategy with the Second Harvest Food Bank.
Enter for this reward here.
8. GlobeIn: Artisan Gift Box (3-Month Subscription)
GlobeIn is a subscription box and online retailer where you can discover one-of-a-kind home goods from all around the world. Every month, subscribers can customize their experience by either choosing specific products they like from the GlobeIn marketplace or choosing a discovery experience, through which GlobeIn sends a box full of handmade items curated around a particular theme.
Every GlobeIn product is connected to powerful stories of the artisans who created it, and subscribers can read all about these stories in the booklet that comes with their box every month. GlobeIn is a verified member of the Fair Trade Federation, which means it pays its artisans a fair price and ensures they work in safe conditions.
Take action with Global Citizen for the chance to win a three-month subscription of an Artisan Box from GlobeIn.
Enter for this reward here.
9. Coyuchi: 100% Organic Cotton Mediterranean Beach Towel
Coyuchi first introduced the world to organic bed sheets 30 years ago, and it's been forging new paths for sustainability ever since. Known for the warmest blankets, the coziest sheets, and the softest towels — all crafted with care for the environment, the hands that weave them, and the homes they inhabit.
The company's best-selling Mediterranean Organic Beach Towel is spun from 100% organic cotton in yarn-dyed Deep Pewter, with accent stripes and hand-knotted fringe along the ends. This lightweight flat weave is inspired by Turkish bath towels, which absorb moisture quickly and dry even faster. Each towel is certified to the Global Organic Textile Standard and Made Safe, the highest standards for sustainability and social responsibility in the world.
Enter for this reward here.
10. Daily Harvest: $75 Daily Harvest Gift Card 
Global Citizen and Daily Harvest have joined forces to help you stock your home with clean, delicious food that's built on fruits and vegetables and ready to enjoy in minutes. 
Daily Harvest works directly with farmers to grow the best produce, harvest it at the right time, and freeze it all at the source to lock in flavor and nutrients. Its in-house chefs and nutritionists craft recipes that are both delicious and free of refined sugars, gluten, fillers, preservatives, or artificial anything. Today, Daily Harvest has over 85 recipes including smoothies, harvest bowls, flatbreads, mylk, oat bowls, soups, and more. 
Daily Harvest takes care of food, so food can take care of you. This offer is valid for the US only (excluding Hawaii and Alaska).
Enter for this reward here.
11. Proof: A Bottle of Traditional Proof Cocktail Syrup
Proof Syrup is here to elevate your bartending game and impress your guests in a few easy steps.  All you need is your favorite liquor, ice, and your choice of Proof Syrup to get the perfect tasting cocktail every time. It's so quick and easy that your biggest worry is garnish — so your guests think you were muddling away on their perfect cocktail. Leave the complicated stuff to Proof.
Take action and enter to win this hand-crafted mixer.
Enter for this reward here.
12. Social Goods: $85 gift card to Social Goods
Social Goods has teamed up with Global Citizen in the fight for gender equality, and we hope you'll join us!
Social Goods is a women-owned store stocked with statement-making clothing that all gives back to your favorite nonprofits — including ones working to ensure girls and women have equal opportunities to thrive. Take action to advocate for equity, justice, and the empowerment of women and girls around the world and you could win the chance to spend $85 on the Social Goods store.
Enter for this reward here.
13. Sunski: $100 Gift Card for Sunglasses
Win a $100 gift card to Sunski to get yourself a new pair of shades for the summer.
Sunski believes that good design is good for the planet. Respect for nature guides and grounds our process to make shades the right way: sustainably, without shortcuts and built for a lifetime of your adventures.
Enter for this reward here.
14. Chameleon: Gift Box
Global Citizen and Chameleon Cold-Brew have teamed up to offer you a one-of-kind coffee lovers gift box curated for the theme of the month.
Organic, consciously crafted cold brew takes commitment. Beyond ethically sourcing specialty-grade coffee beans, Chameleon embraces its responsibility to protect the places and people that grow our coffee and the planet we call home. Chameleon also takes a strong stand on gender equality, working on women-centered projects around the world including co-funding the organic certification fees for two women-led co-ops in Myanmar that are passionate about growing organic coffee.
Enter for this reward here.
15. FRIENDS NYC: The FRIENDS Experience
Get ready to step inside the world of FRIENDS™. Explore Joey and Chandler's apartment, sit in Monica and Rachel's kitchen. You'll even get to poke Ugly Naked Guy. I KNOW!
Standards are in place that will keep you, your friends and family, and their staff safe and worry-free. They're dedicated to keeping the experience not only clean, but "Monica Clean!"
The FRIENDS™ Experience is committed to uplifting and investing in our youth by supporting education, arts, and health care in underserved communities. It's proud to partner with Children's Aid, an organization that provides tools and resources to children and families in underserved New York City neighborhoods.
Tickets are valid for any date & time that is available until Dec. 31, 2021.
Enter for this reward here.
---
Nigeria Rewards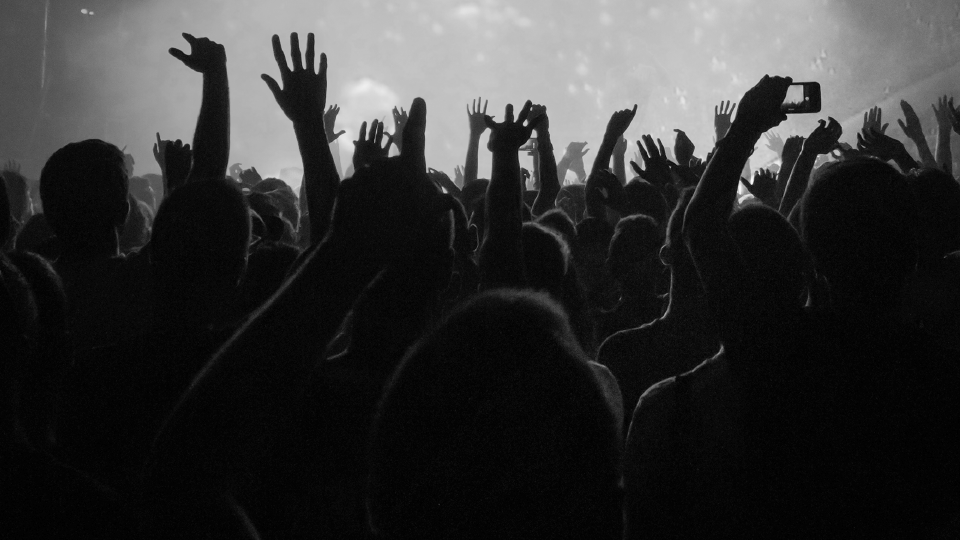 16. PayPorte: 15k & 25k Naira vouchers
PayPorte is a retail company whose vision and mission is "Clothing Africa in Body, Mind, and Spirit; To Inspire Self-Confidence and Self-Belief." The company believes fashion is not all about what we wear — it's a reflection of who we are.
Win 15,000 or 25,000 Naira worth of gift vouchers with PayPorte to shop for quality and affordable products #JustForYou.
Enter for this reward here.
17. BMPro Beauty Experience: 100,000 Naira Voucher
BMPro is a beauty brand offering "unrivaled quality, professionalism, and excellent services." It offers everything from makeup to hair to photo shoots to training. Win vouchers for three amazing beauty packages for taking action to make the world a better place.
The 100,000 naira voucher includes the following services: full studio makeup, one outfit studio photoshoot, and one soft copy picture.
Enter for this reward here.
---
South Africa Rewards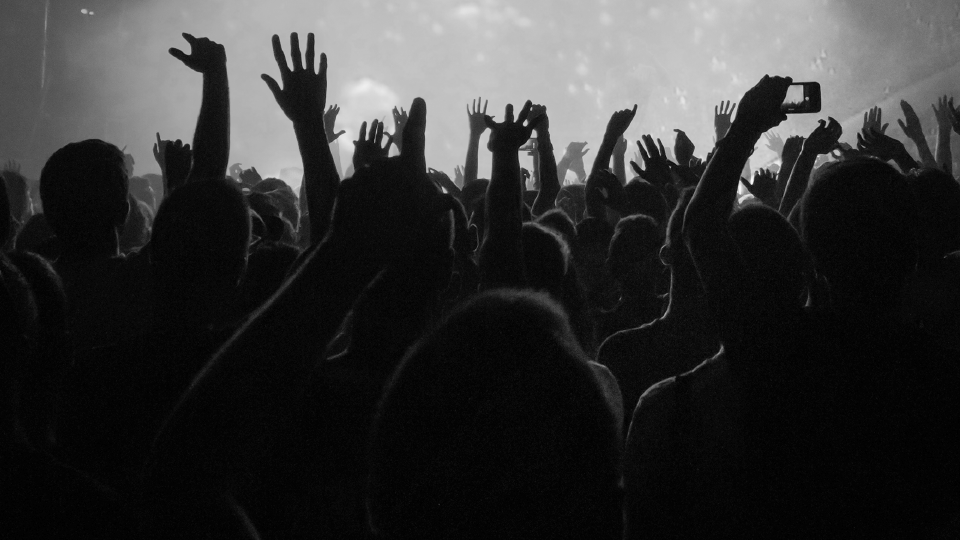 18. SKOON. Skincare: SKOON. R250 Skincare Voucher
SKOON. Skincare is a 13 women-strong company (and a couple of great guys) working hard to offer more conscious choices to people who want to push this world forward. SKOON. works in a Cape farm laboratory with hard earned environmental credentials. This means no emissions — and a hard line on waste. 
Secrets that for centuries have been handed down through generations of African tradition are now revived and refined to nourish, replenish, and bring you the cleanest, kindest beauty on Earth. SKOON. is beauty that gives back. Both ancient and incredibly modern, and boosted by science-led thinking in formulating. Take action, earn points, and enter to stand a chance to win a R250 skincare voucher to use at SKOON.
Enter for this reward here.
---
United Kingdom Rewards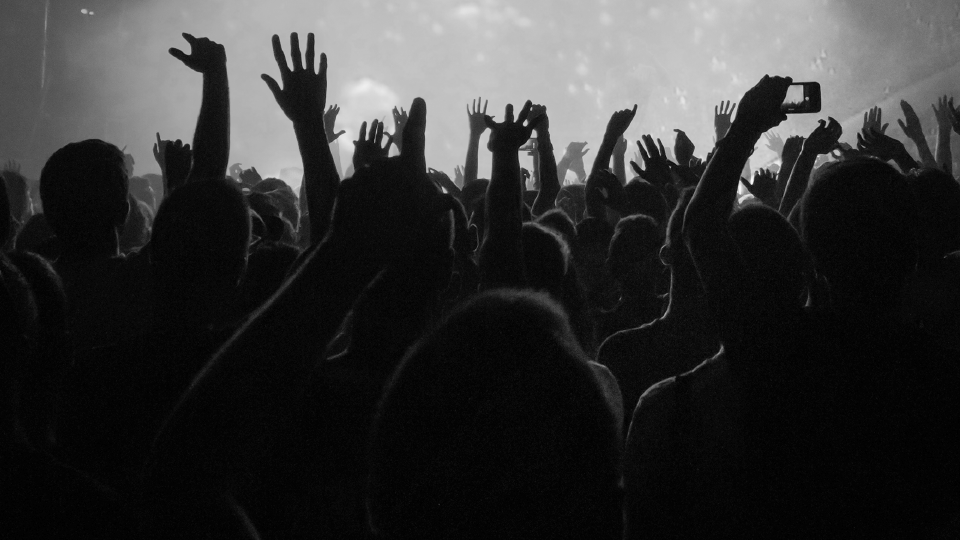 19. Choose Love: Choose Love Tee
Take action to win a classic black-and-white tee by Choose Love!
The "Choose Love" message has become a global statement of shared humanity and solidarity, with these iconic t-shirts worn the world over by the likes of Dua Lipa, Oprah, and Jameela Jamil.
Choose Love does whatever it takes to provide refugees and displaced people, with everything from lifesaving rescue boats to food and legal advice. Its work has reached over 1 million people and supported over 150 fast-acting community organizations across Europe, the Middle East, and along the US-Mexico border. Everything it does is powered by a vision of a world that chooses love and justice every day, for everyone.   
Enter for this reward here.
20. Kabloom: Kabloom Pollinator Beebom Seedbom
Help save the bees by taking action to earn your Seedbom.
Kabloom makes fun and innovative products that also happen to be super environmentally friendly. Kabloom's Pollinator Beebom contains a positively buzzing mix of wildflower seeds that will grow into bright and beautiful nectar rich flowers loved by bumblebees and honey bees.
These climate-friendly grenades are filled with an explosive mix of organic peat-free compost and wildflower seeds to brighten up any space — just pull the pin and throw the Seedbom!
Enter for this reward here.
---
Australia Rewards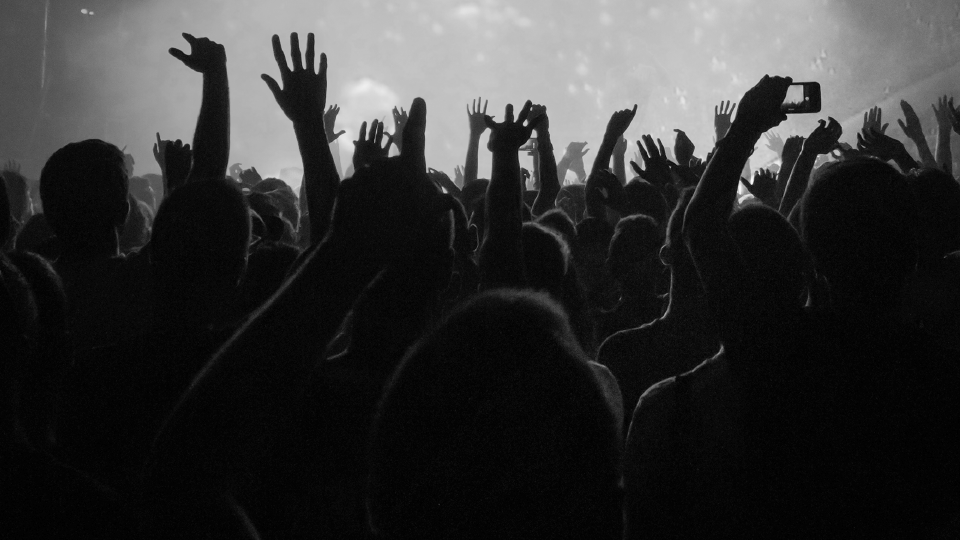 21. Zero Co: Starter Box
The Zero Co Starter Box is the perfect way to test-drive all 10 of Zero Co's single-use plastic free products! Your package will includes 2-3 months supply of do-goodies for the average 4 person home, including Handwash (1L), Bodywash (1L), Laundry Liquid (4L), Multi-Purpose Spray (1L), Dishwashing Liquid (1L), Dishwasher Tablets (50pk), Stain Remover (500ml), Shower Cleaner (500ml), Toilet Cleaner (500ml), and Air Freshener (250ml).
Zero Co products are Australian made and owned, plant-based with no nasties and are proven as good, if not better, than the big name supermarket brands. Your package is delivered carbon negative, with six reusable dispensers made from ocean, beach, and landfill plastic, alongside six refill pouches made from recycled plastic.
Once the refill pouches are used, customers are asked to send these back with the replied paid satchel included in their delivery box, so the team can clean, refill, reuse, and you never have to use single-use plastic again!
Enter for this reward here.
---
Germany Rewards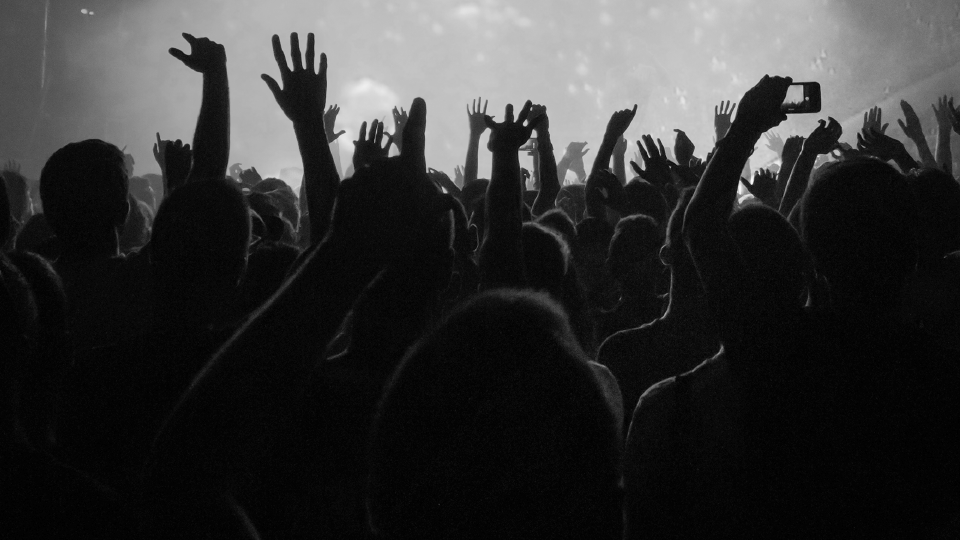 22. Good Travel: Handbook for Sustainable Travel
Travel is possible again — what a relief. But do you want your travels to have less impact on the environment? In this practical guide by Jacqueline Albers, you'll find out how to make your trips fun, sustainable, simple, and for every budget.
Sustainable travel means protecting the environment, making a local economic contribution, treating people and culture with care — but also returning home satisfied and fulfilled. It doesn't matter whether you visit Machu Picchu, plan a beach vacation on Mallorca, or spend a musical weekend in Hamburg — Jacqueline Albers gives you concrete ideas, checklists, and expert opinions.
Enter for this reward here.
Reisen ist wieder möglich – was für ein Glück. Aber du möchtest, dass deine Reisen weniger Auswirkungen auf die Umwelt haben? In diesem praktischen Handbuch von Jacqueline Albers findest du heraus, wie du deine Reisen mit Spaß nachhaltig gestaltest, simpel und für jeden Geldbeutel.
Nachhaltig reisen bedeutet die Umwelt zu schützen, einen wirtschaftlichen Beitrag vor Ort zu leisten, behutsam mit Mensch und Kultur umzugehen – aber auch zufrieden und erfüllt nach Hause zurückzukehren. Dabei ist es egal, ob du Machu Picchu besuchst, den Strandurlaub auf Mallorca planst oder ein Musical-Wochenende in Hamburg verbringst: Jacqueline Albers gibt dir konkrete Ideen, Checklisten, und Expertenmeinungen an die Hand.