Global Citizen Rewards helps Global Citizens everywhere win cool prizes and experiences for taking action to end extreme poverty — whether that's by signing petitions, tweeting world leaders, or taking quizzes about important topics.
This August, we're excited to announce 23 incredible rewards you can win online when you take action with us.
Once you join Global Citizen, you can take action on our platform or our app. Every time you do, you're helping to solve big challenges around the world — like access to clean water and education, equality for girls and women, and more.
When you take action, you also earn points. You can use these points to enter drawings for rewards, such as tickets to concerts or sporting events, gift cards, subscriptions, merchandise, and more. When you create a profile and take an action, you earn Silver status. When you take a new action, you level up to Gold status immediately, where you get access to all rewards and some added perks. You can learn even more about the program — and how to maintain that fancy Gold status — here.
To celebrate the start of August, we've rounded up 23 incredible rewards Global Citizens can win by taking action this month.
Global Rewards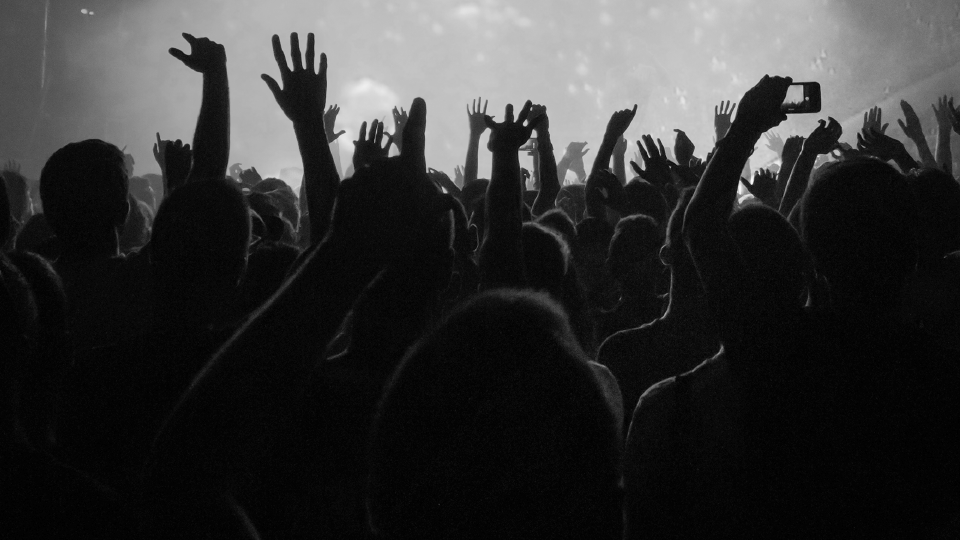 Courtesy of General Assembly.

1. General Assembly: Scholarship
General Assembly is the world leader in tech education, cultivating diverse tech talent since 2011. In 10 years, they've built a global network of 80k+ alumni, gotten grads hired across 39 markets in seven countries, and welcomed over 1 million workshop and event attendees to their campuses.
This month when you take action with Global Citizen, you can enter for the chance to win a General Assembly Scholarship for any of their On-Demand programs. Skill up when you want, where you want, with support from their expert mentors. Choose between data analytics, UX design, or digital marketing.
Enter for this reward here.
2. Master and Dynamic: $199 Gift Card
This reward is for a $199 digital gift card for Master & Dynamic — a sophisticated audio brand with luxury headphones and earphones crafted for an exceptional listening experience.
Please note: This offer is valid for one month after receipt. This reward excludes gift cards, gift wrap, and engraving. Open to residents in the United States, United Kingdom, Germany, and France only.
Enter for this reward here.
3. Virtual Author Discussion: The Book of V. By Anna Solomon
Join Global Citizen's Book Club! Read along with us, discuss themes together, and join our virtual discussion with the author.
The event will consist of a moderated discussion with the author, and then we will open it up for the audience to ask questions. This month's selection will feature The Book of V. by Anna Solomon.
Brief Synopsis: For fans of The Hours and Fates and Furies, a bold, kaleidoscopic novel intertwining the lives of three women across three centuries as their stories of sex, power, and desire finally converge in the present day. In Anna Solomon's The Book of V., these three characters' riveting stories overlap and ultimately collide, illuminating how women's lives have and have not changed over thousands of years. Available in hardcover, paperback, eBook and audio.
Due to specific legal requirements for competitions in Australian Capital Territories (ACT) and New South Wales (NSW), residents of these territories are not eligible to enter. See Terms & Conditions for additional details.
Enter for this reward here.
4. Duolingo: Duolingo Plus Subscription
There are over 1.2 billion people learning a language, and the majority are doing so to gain access to better opportunities. Unfortunately, learning a language is expensive and inaccessible to most.
Duolingo's ultimate goal is to give everyone access to a private tutor experience through technology. The company offers free language education used by everyone from billionaires and movie stars to public school students in developing countries.
Now, Global Citizen and Duolingo are teaming up to offer Global Citizens a subscription to Duolingo Plus! With Duolingo Plus, language learners can reach their goals faster with unlimited guesses, fun quizzes to track mistakes and progress, offline mode, and no ads!
Enter for this reward here.
---
Australia Rewards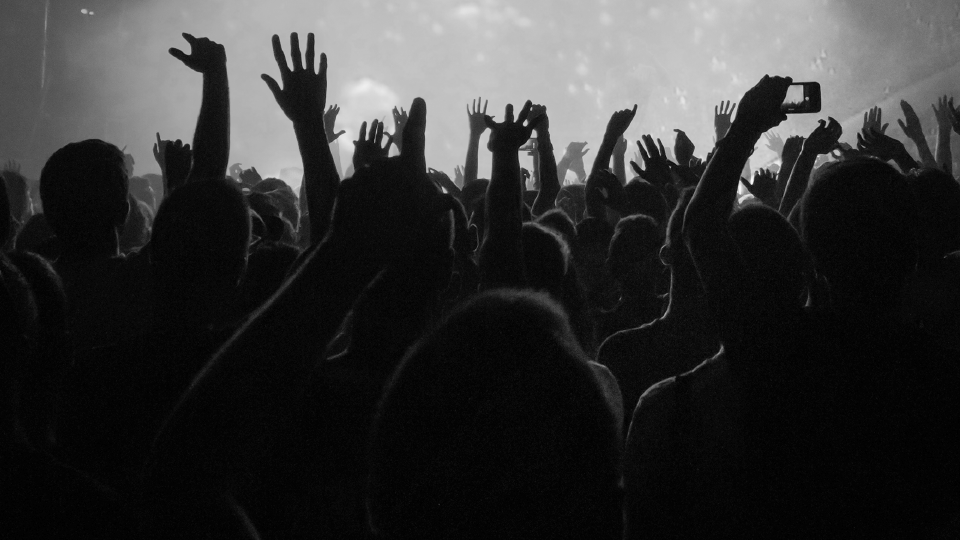 Courtesy of RuPaul's Drag Race Down Under.

5. Ru Paul's Drag Race Down Under: Pair of Tickets
Live Nation connects artists and fans through the power of live events. Now, Global Citizen is teaming up with Live Nation to offer you the chance to attend the live show for Ru Paul's Drag Race Down Under in Melbourne this fall.
This reward includes a pair of tickets to Ru Paul's Drag Race Down Under live show on September, 25, 2021.
Enter for this reward here.
---
New Zealand Rewards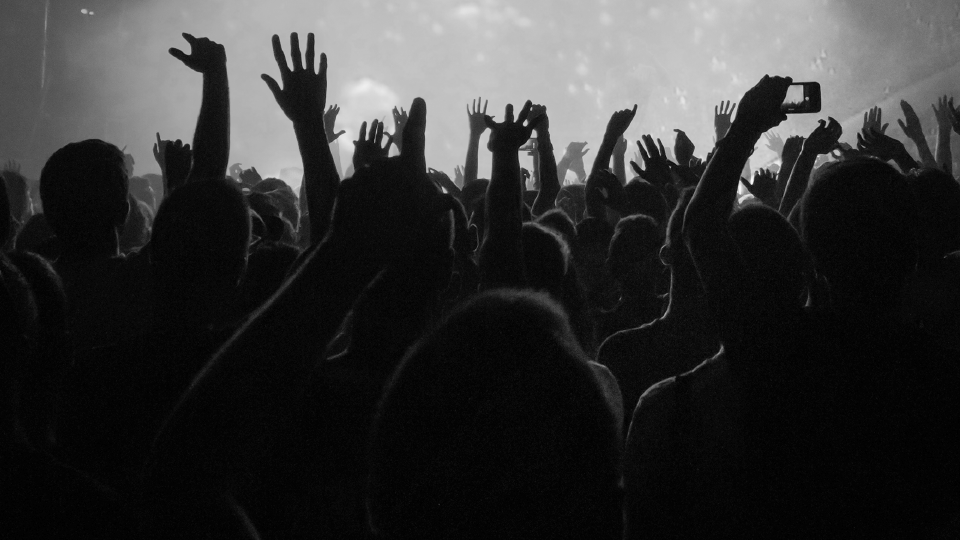 Courtesy of Hayden James.

6. Hayden James Live in Auckland: Pair of Tickets
Presented by Live Nation, Global Citizen is offering you the chance to win tickets to see Hayden James live when you take action this August. 
This reward is for a pair of tickets to Hayden James' live show on September 9, 2021, in Auckland, New Zealand.
Enter for this reward here.
---
Canada Rewards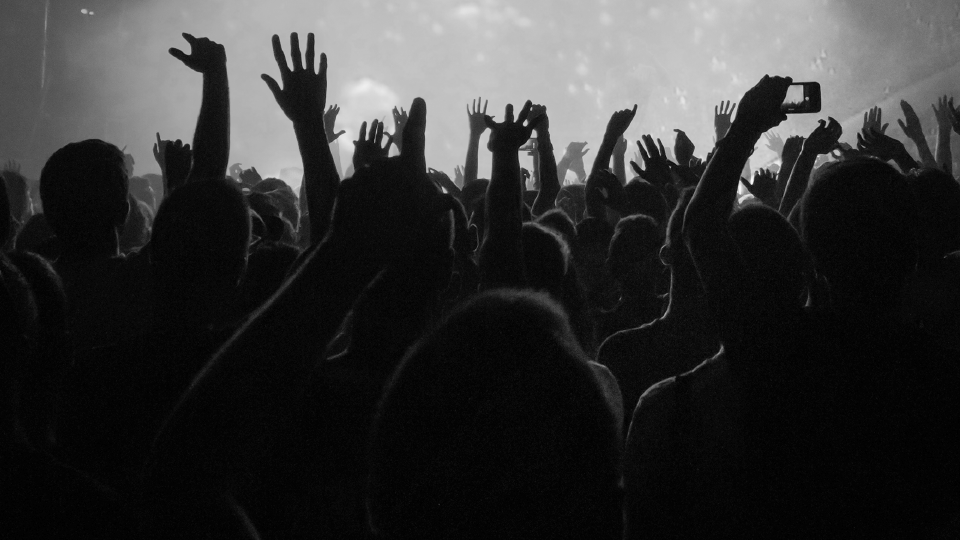 Courtesy of Hello Fresh.

7. Hello Fresh: 2 months of HelloFresh Meal Kits
Hello Fresh is more than a meal kit. Beyond the Box advances Hello Fresh's mission of changing the way people eat, forever. Their objective is to target a broken food system and ensure that fresh food is available and accessible to those experiencing food insecurity and to anyone in their time of need.
Take action and enter to win two months of meals from Hello Fresh.
Enter for this reward here.
---
Germany Rewards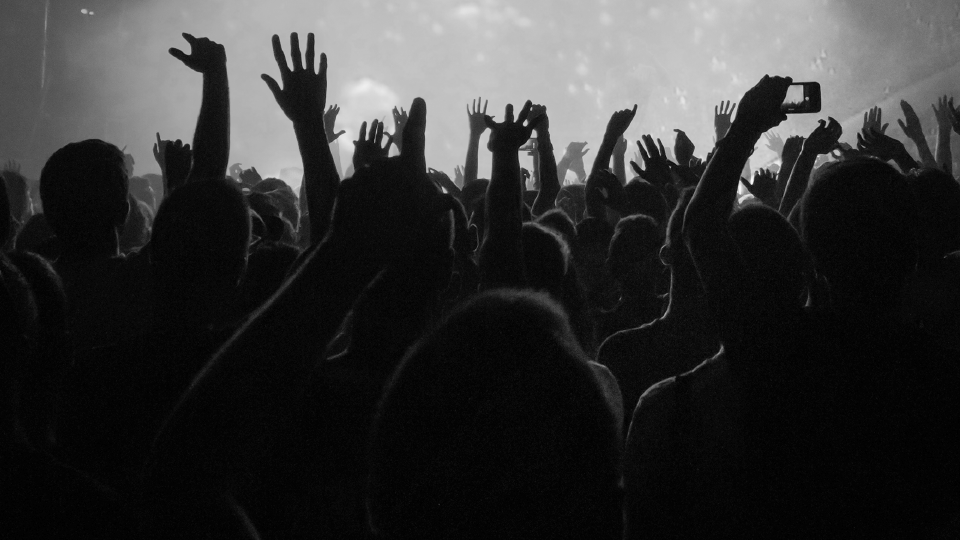 Courtesy of "Stones of Beirut."

8. Stones of Beirut —The First Book From Ruins
Beirut — a city with unique culture on the Mediterranean Sea. Almost a year ago, the city was hit by a devastating explosion. On August 4, 2020, around 6 p.m., about 2,750 tons of ammonium nitrate detonated at the city's port. The shock wave reached a radius of 20 kilometers, injured thousands of people, and destroyed hundreds of houses and historic buildings.
This is where the book Stones of Beirut comes in, which you can win here. It commemorates the special diversity of the city in five impressive stories and brings a special connection to the disaster a year ago. The book is made of stone paper, made from the rubble of the explosion.
This special work is also available for free sale, and the proceeds support the reconstruction of the city, which is currently progressing slowly.
Enter for this reward here.
---
Nigeria Rewards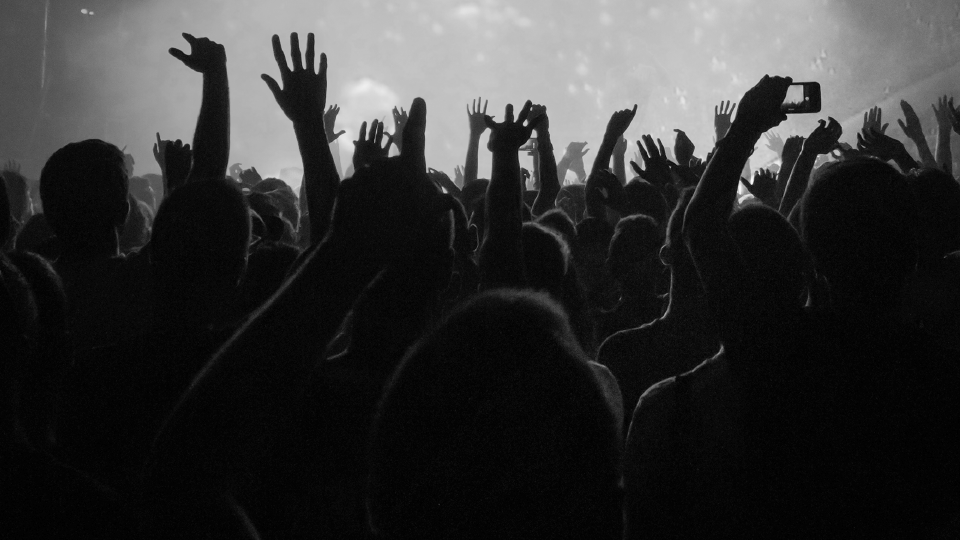 9. VAX LIVE: Merch Bundle
Global Citizen launched VAX LIVE: The Concert to Reunite the World in May to help end the pandemic and celebrate the hope that COVID-19 vaccines are offering families and communities around the world.
Take action this August to get your hands on an official VAX LIVE merch bundle.
Enter for this reward here.
10. Debonairs Pizza: Snackie Pizza Box
A snack that gives back. Debonairs Pizza started Doughnation, where leftover pizza dough is made into flatbreads to feed millions more.
Take action with Global Citizen to make an impact and enter to win a Snackie Pizza — amazing Debonairs pizza in a smaller box! Same taste, same delight!
This reward is open to residents in Lagos only.
Enter for this reward here.
11. PayPorte: 15k & 25k Naira Vouchers 
PayPorte believes fashion is not all about what we wear, it's a reflection of who we are. It supports freedom of expression for all and draws inspiration from all spheres of life, especially lifestyle and entertainment. It believes everyone is important and deserves to be seen.
PayPorte acknowledges the diversity of every individual irrespective of race, gender, culture, religion, and creed. Take action for the chance to win 15,000 or 25,000 Naira worth of gift vouchers with PayPorte to shop for quality and affordable products #JustForYou.
PayPorte! More than just shopping, it's a lifestyle… 
Enter for this reward here.
---
South Africa Rewards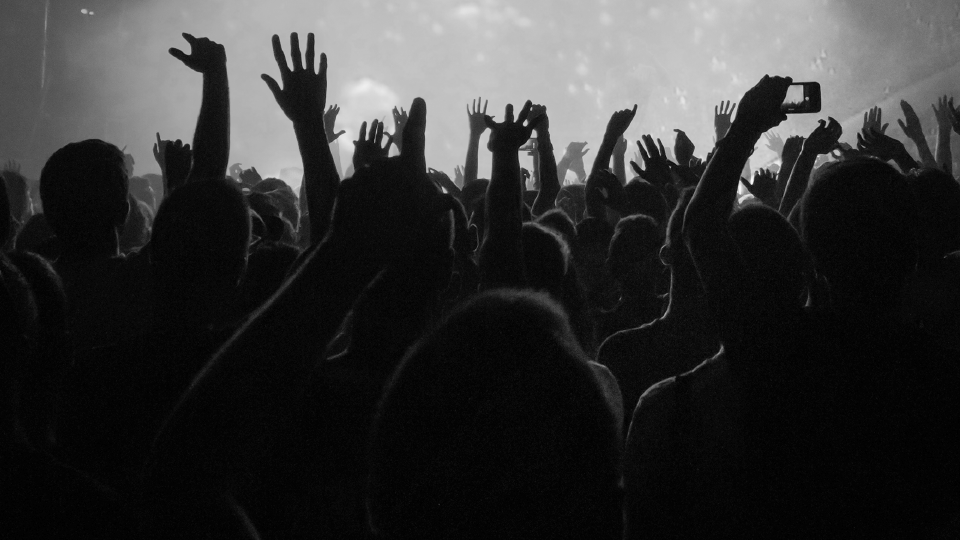 Courtesy of Happy Culture Kombucha.

12. Happy Culture Kombucha: R300 Voucher
Happy Culture Kombucha cans offer the same delicious, health-boosting refreshment of their original living and sparkling green tea kombucha, but each with a special innovative twist, and packaged in beautiful cans.
From the calming CBD oil to the energizing Guarana and Ginseng plant extracts, an extra functional property brings a unique element to enjoy with each sip, in addition to the abundance of living goodness and the sparkling, invigorating sensations of their original kombucha.
Take action and stand a chance to win a R300 voucher from Happy Culture Kombucha!
Enter for this reward here.
13. Sonwaro: R250 Coffee Hamper
Sonwaro is an established South African coffee brand that is dedicated to crafting beautiful coffee blends for coffee lovers.
Take action and enter for a chance to win a Sonwaro Coffee Hamper worth R250.
Enter for this reward here.
14. Sonwaro: Barista Training Courses
Sonwaro is an established South African coffee brand that is dedicated to crafting beautiful coffee blends for coffee lovers. They are passionate about youth and women's empowerment.
Take action and enter for a chance of being a part of their 3-day Barista training.
Enter for this reward here.
---
United Kingdom Rewards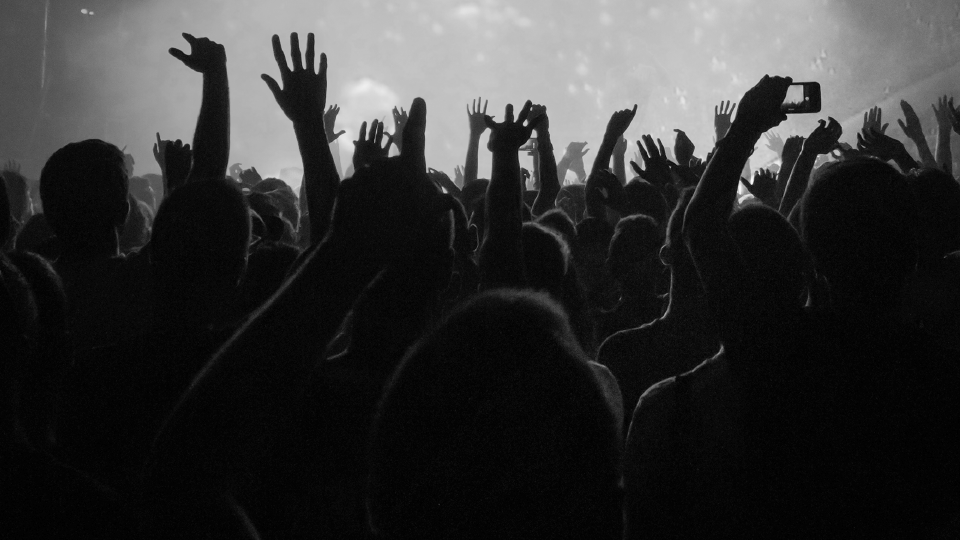 15. Spabreaks.com: £250 at Spabreaks.com
Spabreaks.com is Europe's number 1 spa specialist, founded on the principle of making spa experiences more accessible, and to bring back the ancient purpose of spas as places of sanctuary for mind and body. To become the best activists we can be, it's important we take a little time out for self-care.
What better way to relax and unwind than with a mini spa break staycation, or a spa day with friends? 
Take action, earn points, and use them to enter this amazing draw — you may then be on your way to blissful relaxation with the spa break of your choice!
Enter for this reward here.
16. Love Struck: Smoothie Bundle
Love Struck's lip-smackingly good smoothies are ready-to-blend frozen packs that can be whizzed up 'fresh' in an instant. Each smoothie bundle is packed full of delicious nutrients and worth up to £39.95!
Plus, sustainability is at the heart of everything Love Struck does and they are super proud to be B corp certified, balancing purpose and profit to have a positive impact in the world.
Take action to win a Love Struck smoothie bundle delivered directly to your door.
Enter for this reward here.
---
United States Rewards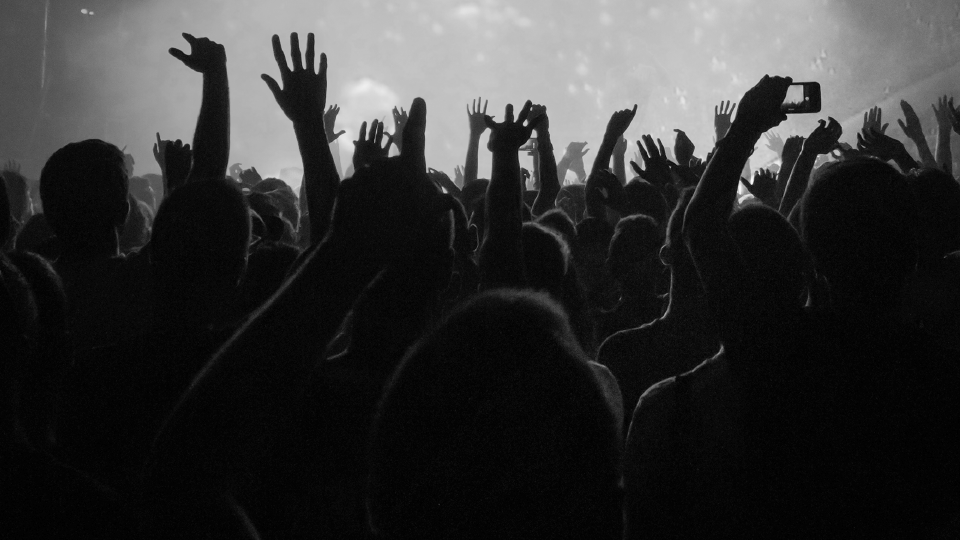 Courtesy of Conscious Step.

17. Conscious Step: Socks that Fight for Equality
Win a pair of socks that fight for equality from Conscious Step. 
Social justice and equality are not optional. Take action in these powerful light gray socks featuring a bold fist pattern and embroidery. Made with Fairtrade organic cotton, each pair supports the National Urban League and their work to provide economic empowerment, educational opportunities, and guarantee civil rights for the underserved in America.
Enter for this reward here.
18. MiiR: Water Bottle
MiiR makes premium stainless steel vessels for coffee, beer, wine, and food, all of which rely on three things at their core: water, earth, and the relationship people have with both. MiiR sits at the nexus of these three critical elements by setting aside a portion of revenue to fund projects focused on clean water, a healthy environment, and strong communities.
Take action to defend the planet and enter to win a water bottle from MiiR.
Enter for this reward here.
19. Feya Candles: Scented Candle 
Chief Candle Lady Sarah Spitsen began the company in her home, selling to friends and at the farmer's market, eventually moving into a brick and mortar store in 2010. Retail was great but she knew there was something more... Lucky enough to be raised by strong women, Sarah named Feya after two of those amazing influences and decided to create a company that lives like they lived: by giving back to others and making the world a better place. 
Each 6.5oz soy wax candle provides a meal to someone in need around the world.
They are also hand-poured in the USA, 100% soy, natural wicks, cruelty-free, vegan, additive-free, non-gmo, skin safe, no palm wax!
Enter for this reward here.
20. Sunski: $100 Gift Card for Sunglasses
Sunski believes that good design is good for the planet. Respect for nature guides and grounds our process to make shades the right way: sustainably, without shortcuts and built for a lifetime of your adventures.
Win a $100 gift card to Sunski to get yourself a new pair of shades for the summer.
Enter for this reward here.
21. Coyuchi: 100% Organic Mediterranean Cotton Beach Towel 
Coyuchi first introduced the world to organic bed sheets 30 years ago, and they've been forging new paths for sustainability ever since. Known for the warmest blankets, the coziest sheets, and the softest towels — all crafted with care for the environment, the hands that weave them, and the homes they inhabit.
Their best-selling Mediterranean Organic Beach Towel is spun from 100% organic cotton in yarn-dyed Deep Pewter, with accent stripes and hand-knotted fringe along the ends. This lightweight flat weave is inspired by Turkish bath towels, which absorb moisture quickly and dry even faster. Each towel is certified to the Global Organic Textile Standard and Made Safe, the highest standards for sustainability and social responsibility in the world.
Enter for this reward here.
22. Chameleon: A Case of Cold Brew
Global Citizen and Chameleon Cold-Brew have teamed up to offer you a case of cold brew of your choosing!
Organic, consciously crafted cold-brew takes commitment. Beyond ethically sourcing specialty-grade coffee beans, Chameleon embraces their responsibility to protect the places and people that grow our coffee and the planet we call home.
Chameleon also takes a strong stand on gender equality, working on women-centered projects around the world including co-funding the organic certification fees for two women-led co-ops in Myanmar that are passionate about growing organic coffee.
Enter for this reward here.
23. FRIENDS NYC: The FRIENDS Experience
Get ready to step inside the world of FRIENDS™. Explore Joey and Chandler's apartment, sit in Monica and Rachel's kitchen. You'll even get to poke Ugly Naked Guy. I KNOW!
Standards are in place that will keep you, your friends and family, and their staff safe and worry-free. They're dedicated to keeping the experience not only clean, but "Monica Clean!"
The FRIENDS™ Experience is committed to uplifting and investing in our youth by supporting education, arts, and healthcare in underserved communities. They are proud to partner with Children's Aid, an organization that provides tools and resources to children and families in underserved New York City neighborhoods.
Tickets are valid for any date & time that is available until December 31, 2021.
Enter for this reward here.
---
Concert Tours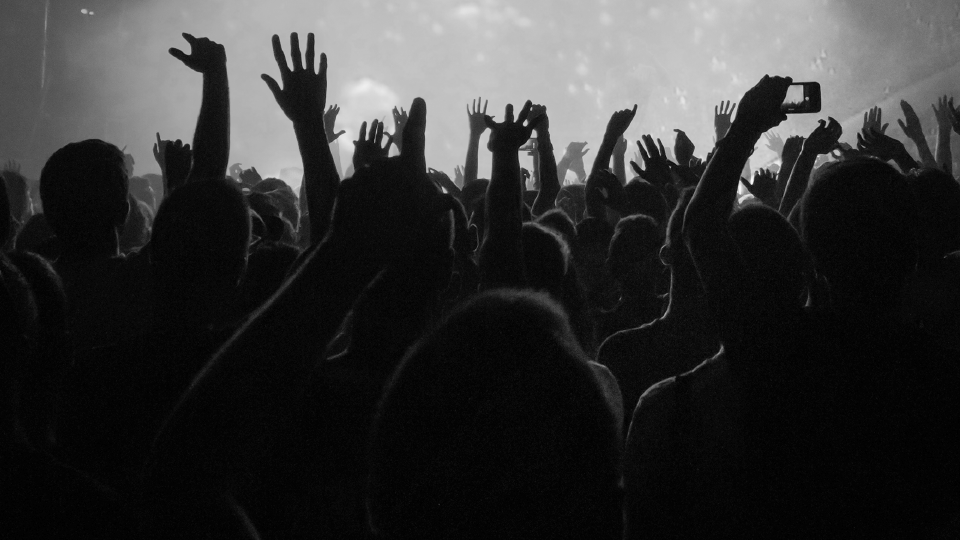 As more nations make strides to immunize their populations and share COVID-19 vaccine doses with vulnerable regions of the world, we wanted to do something special to celebrate the return of live music. That's why we've rounded up a list of incredible concert tours you can win tickets to by taking action with Global Citizen!
It's all part of our lead up to Global Citizen Live, an epic 24-hour global broadcast with events and performances filmed across six continents to unite the world to defeat poverty, defend the planet, and demand equity.
To win tickets to some of the best concerts taking place this fall, keep taking action with Global Citizen and don't forget to tune in to Global Citizen Live on September 25!
---
You can join the Global Citizen Live campaign to defeat poverty and defend the planet by taking action here, and become part of a movement powered by citizens around the world who are taking action together with governments, corporations, and philanthropists to make change.