---
Why Global Citizens Should Care
Global Citizen Rewards is our way of thanking our community for taking action to help solve the world's biggest challenges. We reward our community with the chance to win tickets to concerts and sporting events, gift cards, subscriptions, merchandise, VIP experiences, and more — all for taking action to end extreme poverty. You can learn more about Global Citizen Rewards here, and continue taking action here.
---
Need even more encouragement to take action to defeat poverty, demand equity, and protect the planet with Global Citizen this year? We can help with that.
We're excited to announce that our Global Citizen Rewards program is back and better than ever. That means new levels, better benefits, and more rewards.
Once you join Global Citizen, you can take action on our platform or our app. Every time you do, you're helping to solve big challenges around the world — like access to clean water and education, equality for girls and women, and more.
When you take action, you also earn points. You can use these points to enter drawings for rewards, such as tickets to concerts or sporting events, gift cards, subscriptions, merchandise, and more. When you create a profile and take an action, you earn Silver status. When you take a new action, you level up to Gold status immediately, where you get access to all rewards and some added perks. You can learn even more about the program — and how to maintain that fancy Gold status — here.
To start April off on a high note, we've rounded up 23 of our amazing Global Citizen Rewards available around the world this month, broken down by region.
Global Rewards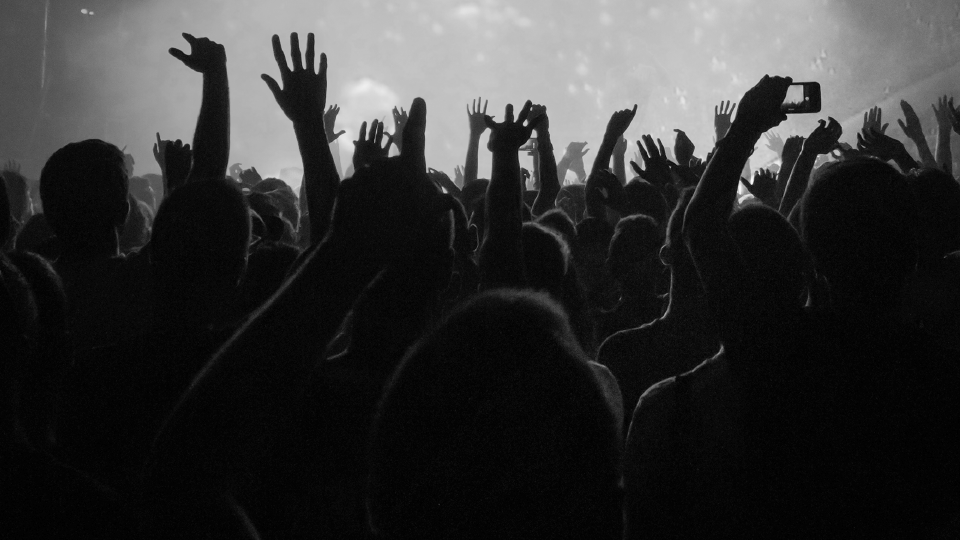 1. Formula 1®: Paddock Club Tickets 
F1® launched the WeRaceAsOne initiative in 2020 to tackle the biggest issues facing the motorsport and global communities. Alongside Global Citizen, F1 reaffirmed its commitment to WeRaceAsOne throughout the 2021 season and beyond, with a focus on sustainability, diversity and inclusion, and community.
Now, you can win a pair of Paddock Club tickets through Global Citizen Rewards! The offer, which puts you right in the heart of F1 just meters above the pit lane, is valid for any race in 2021 or 2022, excluding Monaco, Singapore, and Australia. Flights/accommodations are not included.
Enter for this reward here.
2. Formula 1®: $50 Gift Card to F1 Store
You can also win a $50 gift card to the F1 Store, the one-stop shop for the high-octane sport of F1, specializing in distributing the latest and greatest F1 and Grand Prix merchandise, while stocking an unrivaled range of authentic and licensed teamwear, caps, fan apparel, and accessories.
Enter for this reward here.
3. Formula 1®: Name on Chequered Flag for the Monaco Grand Prix
Last but not least, win your name in a square on the chequered flag for the Monaco Grand Prix! Your name will be written in its own individual square, and the flag will be waved at the end of the race. After the race, you'll receive your square, mounted and framed, along with an image of the flag in action and a hologram to guarantee authenticity.
Enter for this reward here.
4. Duolingo Plus Subscriptions
Duolingo's ultimate goal is to give everyone access to a private tutor experience through technology. The company offers free language education used by everyone from billionaires and movie stars to public school students in developing countries.
This month, Global Citizen and Duolingo are teaming up to offer Global Citizens three-month and six-month subscriptions to Duolingo Plus, which offers perks like unlimited guesses, fun quizzes to track mistakes and progress, offline mode, and no ads.
Enter for these rewards here.
5. #TOGETHERBAND: Climate Edition Band (Goal 13) 
#TOGETHERBAND strives to engage the world in the 17 UN Global Goals through creativity and culture.
This reward is for the classic version of the #TOGETHERBAND Climate Edition (one band per pack), so you can show your support for climate action (Goal 13). You can select the clasp color, made from Humanium Metal that has been repurposed from decommissioned seized illegal firearms in Central America. Its production helps to end armed violence and rebuild conflict-torn societies. 
Enter for this reward here.
6. #TOGETHERWEAR: Exclusive Merchandise Bundle 
#TOGETHERWEAR is a new range of 100% recycled t-shirts, hoodies, and sweats that support the Global Goals from #TOGETHERBAND.
This reward bundle will include the full #TOGETHERWEAR climate collection (t-shirt, hoodie, sweatshirt, mask, and tote). It will also include the #TOGETHERBAND Edition Black Classic with Platinum Clasp.
Enter for this reward here.
7. General Assembly: $500 Gift Card
General Assembly is equipping individuals and organizations with the most in-demand skills for the jobs of tomorrow. The company is helping people find work that matters — and making the future work for everyone.
Redeem a $500 gift card to any online, short-form workshop in coding, UX design, visual design, data analytics, data science, digital marketing, or career development!
Enter for this reward here. 
8. Beeja Meditation: One-Year Subscription
Beeja wants to make the world a happier, healthier place by helping people to embrace their full human potential through impactful, time-tested (and fun!) meditation techniques.
Stay calm in times of stress with a premium one-year subscription to the Beeja Meditation app.
Enter for this reward here. 
9. SnackMagic: Snack Box 
SnackMagic was founded in 2020 as a direct result of the COVID-19 pandemic, pivoting from an office lunch delivery business to a company that has shipped millions of snacks worldwide to help employees working from home feel connected through the "universal language of snacks."
SnackMagic has teamed up with Global Citizen to give you a chance to win an international snack stash of delicious goodies. Curate your very own snack stash with 25 international snacks and enjoy the flavors of the world from the comfort of your home. This isn't your typical, boring "snack box."
Enter for this reward here.
10. Au Naturale: $25 Gift Card
Au Naturale is conscious, plant-based, female-led beauty company for those who wear the change they want to see in the world. All products are hand-poured in a privately owned lab facility based in Green Bay, Wisconsin. From sourcing ethical, sustainable ingredients to advocating for stricter regulation in the U.S. beauty industry, Au Naturale is breaking down the conventional ways that cosmetic products are made, marketed and sold by creating products that are good for people and the planet.
Enter for a $25 gift card to Au Naturale here. 
11. Global WAKEcup: Zero Waste Starter Kit
Global WAKEcup makes stylish, sustainably sourced coffee cups and water bottles — and drives a movement toward a world where everyone can choose to reuse, and say no to single-use. The company donates 10% of all its profits to the Marine Conservation Society, organizes mass beach clean-ups, and campaigns for plastic bans, meaning every purchase helps fund vital work protecting sealife and marine habitats.
Global WAKEcup's Zero Waste Starter Kit is the perfect reward for any aspiring eco warrior. 
Take action to protect the planet for a chance to win this stylish starter kit here.
US Rewards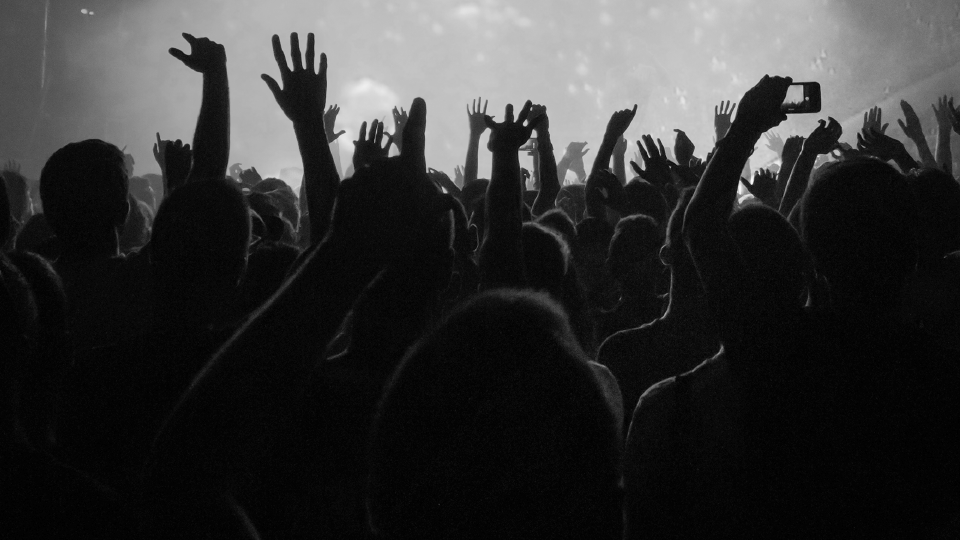 12. Procter & Gamble (P&G): Tree Donation
Over the past five years, P&G and Global Citizen have worked together to raise awareness, engage people to take action, and drive meaningful change addressing critical issues like clean water, environmental sustainability, disaster relief, racial equality and inclusion, and gender equality. P&G Good Everyday, P&G's consumer action and rewards platform, is proud to align with Global Citizen on a shared mission to build a network of engaged, action-taking individuals.
Through this reward, Global Citizen will help you take that commitment one step further by donating a tree on your behalf, in partnership with P&G and the Arbor Day Foundation. Together we can help curb the carbon footprint — at home and in our forests.
Enter for this reward here.
13. Bee's Wrap: Oceans Assorted 3 Pack 
Bee's Wrap, made in Vermont, is the earth-friendly alternative to plastic wrap. It lasts for one year or longer and is fully biodegradable once it reaches the end of its useful life in the kitchen. Simply cut into strips and add to your compost pile or use as a natural, long-burning fire starter. It's naturally antibacterial and made from GOTS-certified organic cotton, sustainably harvested beeswax, organic jojoba oil, and tree resin.
Bee's Wrap's Assorted 3 Pack features one small, one medium, and one large reusable food wrap, which are essential for packing school lunches, storing food, and wrapping leftovers. The best part? Zero plastic waste.
Enter for this reward here.
14. Misfits Market: $40 Gift Card

Misfits Market is a subscription box of sometimes funny-looking, always delicious produce, designed to break the cycle of food waste. Think of the company as an affordable online grocery store that specializes in rescuing food that is unnecessarily thrown away, sourcing high-quality organic produce that has a few quirks and delivering it straight to your door.
Take action and you could win a $40 gift card — equivalent to one full box of produce! 
Enter for this reward here.
15. Chameleon Cold Brew: One-Year Supply of Coffee 
Chameleon Cold Brew makes organic, consciously crafted cold-brew. Beyond ethically sourcing specialty-grade coffee beans, the company embraces its responsibility to protect the places and people that grow our coffee and the planet we call home.
Global Citizen and Chameleon Cold-Brew have teamed up to offer you a year's supply of cold-brew coffee!
Enter for this reward here. 
16. Feya Candles: Candle of the Month Club 
Feya Candles' mission is to change the world, one candle at a time. Inspired by the love of family and the love of food, every candle sold provides meals to children in need; for every bar of soap sold, the company donates one to a homeless shelter or mission; and every reed diffuser provides clean water to places in need around the world.
You can win six months of candles from Feya's Candle of the Month Club. Each month, the company will send you its Candle of the Month that correlates perfectly with the season, while providing meals to those in need around the world. Each candle is hand-poured in the US, 100% soy, natural wicks, cruelty-free, vegan, additive-free, non-GMO, skin safe, and no palm wax!
Enter for this reward here.
17. The FRIENDS™ Experience
The FRIENDS™ Experience is the ultimate experience for Friends fans, with iconic props and recreated scenes from the hit show. Explore Joey and Chandler's apartment, sit in Monica and Rachel's kitchen — you'll even get to poke Ugly Naked Guy. I KNOW!
The FRIENDS™ Experience is committed to uplifting and investing in youth by supporting education, arts, and health care in underserved communities, partnering with Children's Aid, an organization that provides tools and resources to children and families in underserved New York City neighborhoods.
Standards are in place that will keep you, your friends and family, and staff safe and worry-free — "dedicated to keeping the experience not only clean, but 'Monica Clean!'"
Tickets are valid for any date and time that is available until May 31, 2021. Enter for this reward here.
18. Too Good to Go: One Free Meal 
Too Good to Go is an app that fights food waste by connecting restaurants, bakeries, cafes, and markets to neighborhood residents so you can get perfectly good, surplus food from your local stores.
Unlock a free meal on the app to pick-up delicious surplus food that would have otherwise gone to waste in your own community by entering for this reward here.
North America Rewards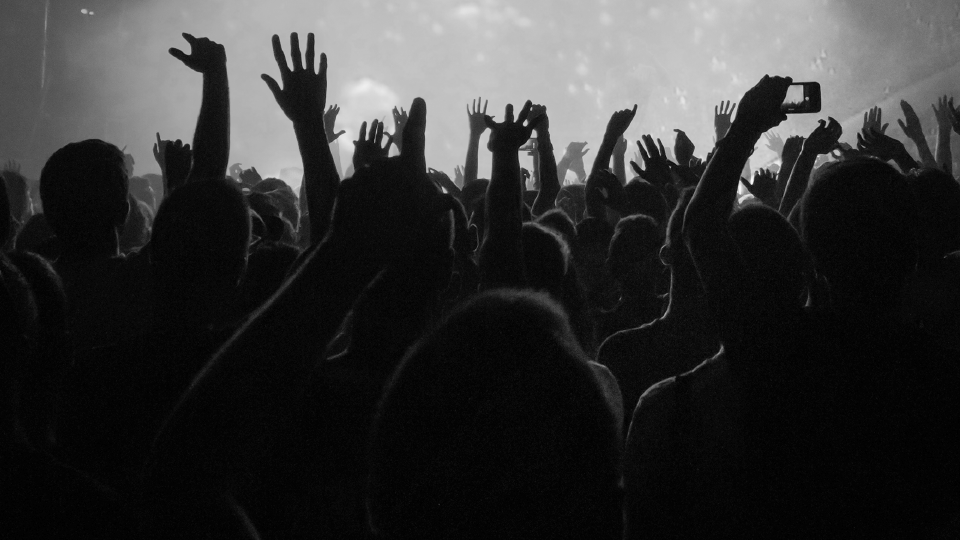 19. Topic: One-Year Subscription
Just when you thought you'd streamed it all, Topic brings you exclusive TV series and award-winning movies from more than 40 countries.
Topic believes that the first step to creating global change is by seeing and getting to know the world around you. Whether it's a Nordic Noir crime thriller, an eye-opening documentary on modern Venezuela, or an ethereal journey through Southern China, Topic is here to expand your view of the world.
If you want to discover new and unforgettable shows and movies you can't find anywhere else, take action to enter for a chance to win a one-year subscription to Topic.
Enter for this reward here. 
UK Rewards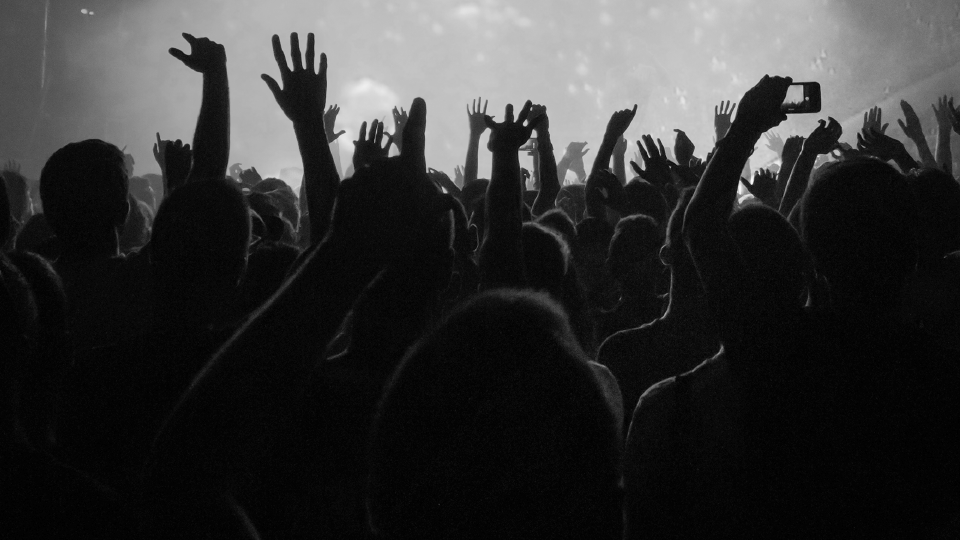 20. Pact Coffee: Three-Month Subscription
Pact Coffee is on a mission to make coffee a force for good by paying farmers 55% above the Fairtrade base price on average and transforming the industry from the inside out.
Wave goodbye to bad coffee days with a three-month subscription to Pact Coffee. Take action with Global Citizen to earn freshly roasted speciality coffee delivered straight to your door!
Enter for this reward here.
21. UpCircle: Award-Winners Bundle
UpCircle turns leftover natural ingredients with more to give into quality skincare products. The compay's organic skincare gives unloved natural ingredients a new lease of life: sustainable, vegan, cruelty free, ocean friendly, and 100% recyclable packaging. 
You can take action now to protect the planet for a chance to win UpCircle's "Award-Winners" bundle! This reward includes three award-winning full-sized products: Organic Face Serum with Coffee Oil (30ml); Cleansing Face Balm with Apricot Powder (50ml); and Body Cream with Date Seed Extract (125ml).
Enter for this reward here.
Europe (EU + UK) Rewards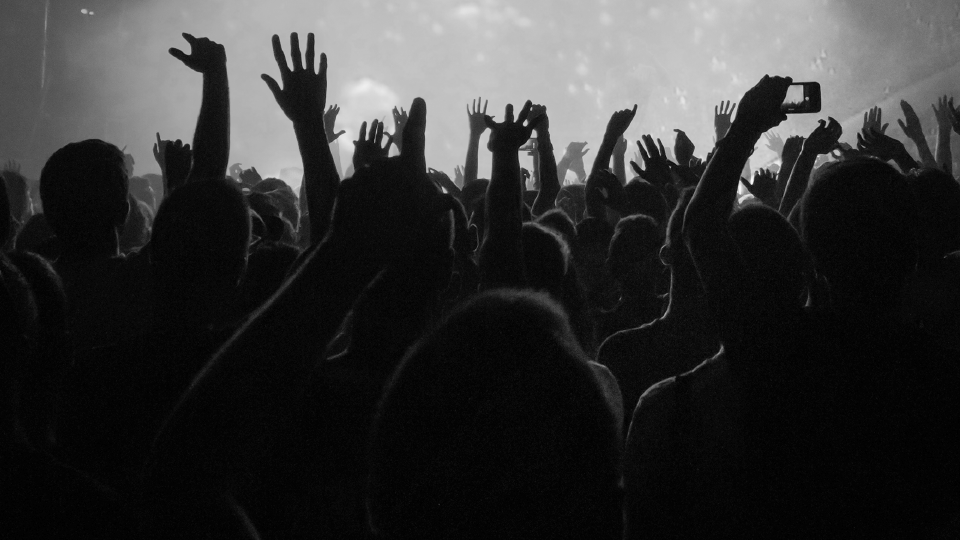 22. Treedom: Plant or Gift a Tree for a Loved One
Treedom provides farmers with know-how and technical support for planting and managing trees. Trees are photographed, geolocated, and monitored by Treedom over time. The company also finances small agroforestry projects, aiming to realize sustainable ecosystems and allow thousands of farmers to support the initial costs of planting new trees, ensuring food autonomy and income opportunities over time.
Green the planet and take action to earn a Treedom tree for you or a loved one. Choose the tree you like the most, and a farmer will plant it for you in their country and take care of it. Your tree will be photographed, geolocalized, and will live in the Global Citizen virtual forest!
Enter for this reward here.
Africa Rewards
23. Empowered Youth: Digital Workshops
Empowered Youth is a skills-development academy dedicated to enhancing the quality of life for young people across the globe, regardless of their background. Its students are inspired, guided, and mentored how to challenge their assumptions, broaden their aspirations, and create successful careers and fulfilling lifestyles.
You can enter here for a chance to participate in Empowered Youth's wide range of workshops dedicated to sharpening your skills.