---
Why Global Citizens Should Care
Women's education and health are both vital elements of achieving the UN's Global Goals and ending extreme poverty by 2030. With the founding of Space2groW, Anab Mohamud has helped to provide health education to refugee women and empower them to access Berlin's health system, earning her the 2020 Global Citizen Prize: Germany's Hero Award. Join the movement by taking action here to help achieve the Global Goals. 
---
If you ask Anab Mohamud who her role model is, she doesn't have to think long before answering: "My grandmother." 
Mohamud comes from Somalia, where civil war has been raging for 30 years. Since the fall of the dictator Siad Barre in 1991, the country has not been at peace: military conflicts between warlords, clans, and various militias prevent peace and security for the population. 
Climate change poses an additional threat to the lives of the people of Somalia, many of whom live nomadic and semi-nomadic lifestyles reliant on livestock and agriculture.
Together with her sister, Mohamud grew up with her grandmother. When Mohamud was still a child, the small family moved from one village and town to the next. In 2014, when she was 21, Mohamud left her life in Somalia behind and came to Germany alone. She initially lived in a shelter for refugees in Dortmund until she was sent to Berlin. 
Unlike many Somali women, Mohamud had gone to school in her home country and learned English. "That helped me a lot in Germany," she tells Global Citizen.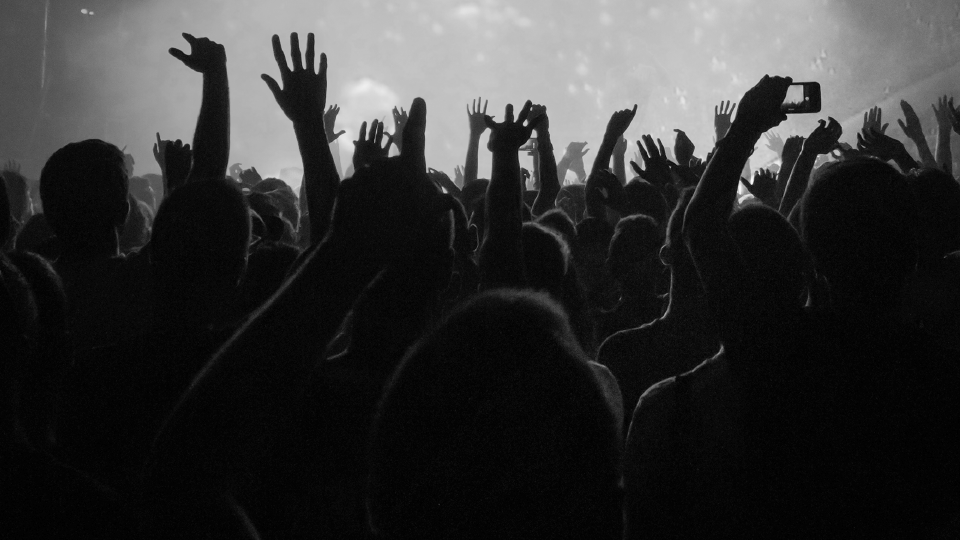 After arriving in Germany, Mohamud trained as a psychosocial trainer and began working in a shelter for refugees. But she quickly realized that many women around her lacked access to health care. They didn't know how or where they could arrange a doctor's appointment. In particular, many lacked knowledge about family planning, women's health, and contraception. 
Again and again Mohamud thought of her grandmother's words: help others if you can. Take responsibility. Be part of the solution if you want change. 
As Mohamud adds: "I had the feeling that I could fill this gap."
So the idea for Space2groW was born in 2017. Through workshops and individual consultations, the organization brings refugee women closer to topics such as contraception, prenatal care, periods and menstruation, and more. As a refugee herself, Mohamud understands the experiences of the women she works with, of leaving their home country and what it's like being new in Germany.
Now, Mohamud has been named as the winner of the Global Citizen Prize: Germany's Hero Award, presented by Vodafone; an award that works to recognize extraordinary individuals and organizations who are heroes for their communities, and will be presented in Germany, Canada, South Africa, Mexico, Australia, Nigeria, and the UK. You can learn more about all of the award winners around the world here.
The award will be presented during the Global Citizen Prize ceremony, alongside awards presented to leaders across government, the arts and entertainment, business, philanthropy, activism, and more. There will also be performances from Alessia Cara, Carrie Underwood, Common, Gwen Stefani, John Legend, JoJo, and Tori Kelly; as well as appearances from John Oliver, Nick Jonas, Nikolaj Coster-Waldau, and Priyanka Chopra Jonas. 
You can tune in to see all of this, as well as Mohamud being presented with Germany's Hero Award, from Dec. 19, and can find global tunein information here, so you can join us wherever in the world you are.
For Mohamud, building trust and developing relationships is a very important part of her work. She lived with women from Somalia, Iraq, and Afghanistan, learning a lot about the cultural differences between them. 
But these differences also presented them with challenges. Mohamud had to earn the trust of many women, and often of their husbands too, for example.
"Some are very religious," she says. "They didn't allow their wives to attend the workshops. I often had to do a lot of persuading. I understand the men — they have a different background. I try to understand their culture, give them the space, and seek dialogue."
At the beginning, Mohamud also struggled with a sense of skepticism from German experts she met through her work: "I noticed that some thought 'Who is she that she can do this work? After all, she comes from Somalia and has not had any training here.'" 
But Mohamud didn't let herself be put off, and soon, other women joined her and Space2groW. Before long, workshops and conversations were offered throughout Berlin, not only in Somali and English, but also in German, Farsi, and Arabic. More than 900 women have since attended the workshops of Mohamud and her colleagues to date. 
For Mohamud, it is particularly crucial that women are empowered to make decisions about their own bodies and take their lives into their own hands. 
She knows how difficult it can be to find one's way in a new country and culture, when you don't know what the future holds. But then, she thinks of her grandmother, who taught her to always trust herself and her own abilities. 
Currently, Mohamud is working on the development of a new project, which still relates to women's health, but will also work to support those experiencing depression and domestic violence. 
She also wants to support families to raise children within two cultures. Because through her experience of escape and her new life in Berlin, Mohamud knows what an important role culture plays in our daily life and our identity. 
---
Join Global Citizen in December 2020 to celebrate the leaders among us who have stepped up against a backdrop of unprecedented global challenges to take action for the world we want — a world that is fair, just, and equal.
The broadcast and digitally streamed award ceremony will also feature inspirational stories of human strength and unforgettable performances that will bring together artists, activists, and global leaders to remind each of us that, together, we will come out of this year stronger. Find out more about the Global Citizen Prize here.