Global Citizen Live is coming to a new city for our once-in-a-generation, 24-hour global broadcast event on Saturday, Sept. 25. 
In partnership with Rock in Rio, Global Citizen Live will set the stage in Rio de Janeiro for Brazilian musicians, advocates, and leaders to deliver world-changing performances and join our call for global unity in the fight against poverty, climate change, and vaccine inequity. 
Headlining the festival in Rio and joining the global stage are Brazilian superstars Alok, Mart'nália, Criolo, and Liniker, as well as special guests Tropkillaz and Mosquito.
Dr. Jane Goodall will also appear live as a special guest with a global preview of her new film and a new initiative to combat climate change that supports Trillion Trees, which aims to protect and restore forests to achieve 1 trillion trees by 2050.
"Through my artistic career and The Alok Institute, I try my best efforts to act on human awareness besides training in reducing the impacts of climate change," Alok said. "Actions are and need to be urgent and aim to build a healthier planet."
Global Citizen Live will take place on Sept. 25 with festivals and events lined up across seven continents, airing and streaming all over the world. Australia's Channel 9, Brazil's Multishow and Bis, France's TF1/TMC, and Singapore's Mediacorp join the lineup of networks that will air and stream Global Citizen Live around the world: ABC, ABC News Live, BBC, Channel 9, FX, iHeartRadio, Hulu, The Roku Channel, YouTube, TIME, Twitter, and more (air dates and times will be announced soon).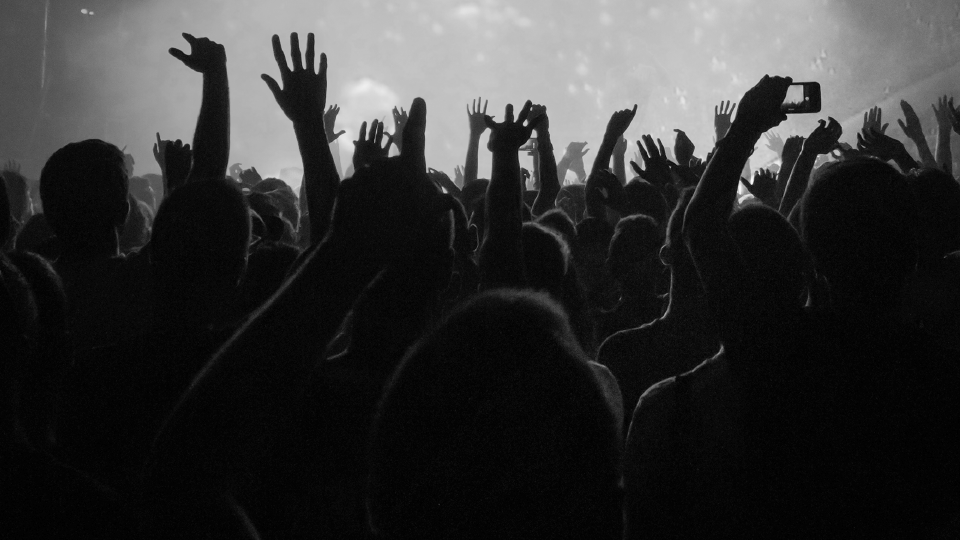 In addition to Rio, Global Citizen Live events will take place in Lagos, New York City, Paris, London, Seoul, Los Angeles, and Sydney, with more locations yet to be announced.
The star-studded events taking place across the globe will be a monumental call to action aimed at world leaders, philanthropists, and corporations to address extreme poverty and make commitments to defend the planet and defeat poverty. 
Artists donating their time and talent to support Global Citizen Live — live or filmed in advance — include Adam Lambert, Alessia Cara, Andrea Bocelli, Angélique Kidjo, Billie Eilish, Black Eyed Peas, BTS, Burna Boy, Camila Cabello, Christine and the Queens, Coldplay, Cyndi Lauper, Davido, Demi Lovato, Doja Cat, DJ Snake, Duran Duran, Ed Sheeran, Femi Kuti, Green Day, H.E.R., Hugh Jackman & Deborra-lee Furness, Jennifer Lopez, Jon Batiste, Keith Urban, Lang Lang, Lizzo, Lorde, The Lumineers, Made Kuti, Meek Mill, Metallica, Rag'n'Bone Man, Ricky Martin, Shawn Mendes, Tiwa Savage, The Weeknd, and Usher.
Global Citizens can take action to support the campaign to defend the planet and defeat poverty, and earn a chance to win tickets to our NYC and Paris events by downloading our app and taking action. All Global Citizen Live events will comply with the latest COVID-19 health and safety guidelines, and you can read more about how we'll be keeping attendees safe here. 
Wherever you are in the world, you can start taking action right now to support the Global Citizen Live campaign. Head here to find out all you need to know about taking action with Global Citizen, and how your actions can help shape a more just world for all.
Global Citizen Live will coincide with the UN General Assembly taking place in September, and deliver our calls ahead of the G20 meeting in October and the COP26 meeting in November, which will gather global leaders to discuss climate change in what is being hailed as humanity's last chance to slow global warming. 
The 24-hour-event will call on leaders to deliver:
1 billion vaccines to the poorest countries to combat the COVID-19 pandemic. Currently, only 1.4% of people in low-income countries have received at least one dose.  
Meals for those affected most by poverty. Right now, 41 million people are on the brink of famine and inequalities continue to be exacerbated by the ongoing global pandemic. 
1 billion trees planted and preserved to help prevent global temperatures from rising beyond 1.5 degrees Celsius above pre-industrial levels by curbing emissions and supporting 1t.org. We are at a crucial moment for climate change. Global leaders gathering at the COP26 meeting in Nov. must make commitments towards the preservation of the environment or face dire consequences.
For more information about Global Citizen Live, visit www.globalcitizen.org/live, and follow @glblctzn on Instagram, TikTok, Twitter, and YouTube. 
---
You can join the Global Citizen Live campaign to defeat poverty and defend the planet by taking action here, and become part of a movement powered by citizens around the world who are taking action together with governments, corporations, and philanthropists to make change.