Global Citizen is returning to Central Park as part of our biggest event yet on Sept. 25.
The Global Citizen Live campaign culminates in a 24-hour worldwide broadcast event bringing together dozens of artists for performances in iconic locations across seven continents. While global in scope, the Global Citizen Live event in New York City represents a return to our roots. 
Since 2012, Global Citizen has hosted festivals in Central Park as part of our mission to leverage advocacy to defeat poverty and defend the planet. We're returning this year with strict health protocols to make sure you can safely enjoy some of your favorite artists while calling for a more just world.
The New York lineup includes Coldplay, Billie Eilish, Camila Cabello, Jennifer Lopez, Lizzo, Meek Mill, and Shawn Mendes, with special guest performances by Alessia Cara, Burna Boy, Cyndi Lauper, Jon Batiste, and Lang Lang. Even more artists will be announced in the weeks ahead. 
You can check out the incredible lineups for our events in Lagos and Paris, too, here.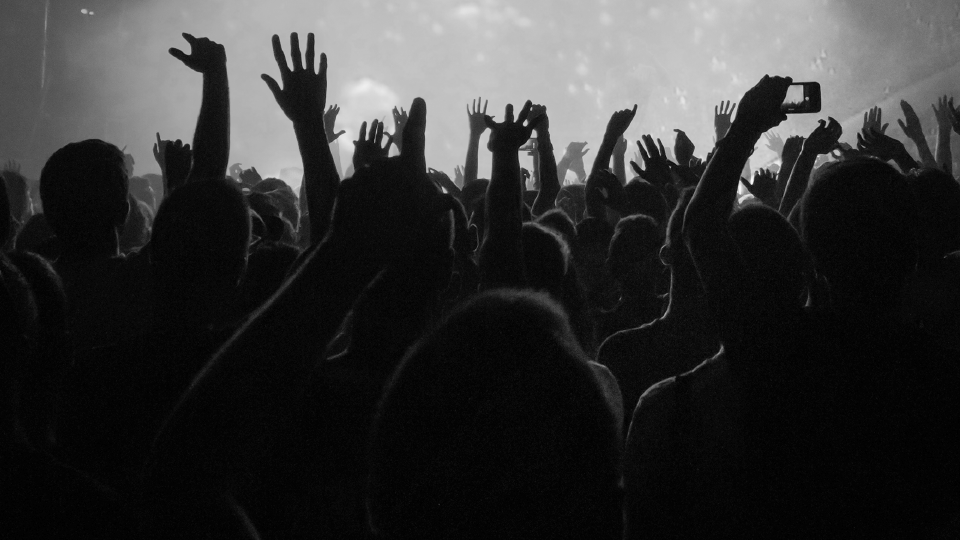 Artists donating their time and talent to support the campaign and global broadcast include: Adam Lambert, Alessia Cara, Andrea Bocelli, Angélique Kidjo, Billie Eilish, Black Eyed Peas, BTS, Burna Boy, Camila Cabello, Christine and the Queens, Coldplay, Cyndi Lauper, Davido, Demi Lovato, Doja Cat, DJ Snake, Duran Duran, Ed Sheeran, Femi Kuti, Green Day, H.E.R., Hugh Jackman & Deborra-lee Furness, Jennifer Lopez, Jon Batiste, Keith Urban, Lang Lang, Lizzo, Lorde, The Lumineers, Made Kuti, Meek Mill, Metallica, Rag'n'Bone Man, Ricky Martin, Shawn Mendes, Tiwa Savage, The Weeknd, and Usher, from locations in Lagos, Rio de Janeiro, New York City, Paris, London, Seoul, Los Angeles, Sydney, and more to be announced.
Everyone can catch the once-in-a-generation event on Sept. 25 on ABC, ABC News Live, BBC, FX, iHeartRadio, Hulu, YouTube, TIME, Twitter, and more. 
You might be listening to Billie Eilish's Happier Than Ever for the 10th time, or waiting for new Burna Boy tour dates after last year's tour got canceled, wondering if you'll ever be able to see your favorite artist in person again.
Well, the wait's over. We're offering free pairs of tickets to Global Citizen Live in New York to action-taking Global Citizens. Here's how you can earn your tickets. 
How to Get Global Citizen Live Tickets in NYC
Starting Aug. 10, you'll have four opportunities to earn a chance to win tickets to attend Global Citizen Live in New York. 
First, you'll need to download the Global Citizen app and create an account. Having an account will allow you to take actions — signing petitions, sharing messages on social media, writing letters to politicians, and more — to earn festival points that can be used to enter ticket drawings. 
It's important to note that only points earned through taking festival actions can be used to enter ticket drawings for the event. Only Global Citizens who live in the US can win tickets for the NYC event. 
Other than that, it's a straightforward process. 
On Aug. 10, we released our first set of actions relating to the Global Citizen Live campaign (which you can read more about here). If you complete enough actions by Aug. 24, you'll be able to enter the ticket drawing for that action period.
Global Citizen will then randomly select winners who will receive a notification by email. If you win, you'll have 48 hours to claim your tickets.
If you don't win, don't worry! The cycle will restart on Aug. 24 when a new set of actions will be released and you'll have another opportunity to earn points to win tickets. The third round of actions will be released on Sept. 7, and the fourth will be released on Sept. 14, with the final ticket drawing taking place on Sept. 20.
As long as you take enough actions, you'll be able to enter each ticket drawing for a chance to win. 
Once you win tickets, we'll send you all the information you'll need for attending the event, including how to get there, what to bring, and our COVID-19 safety protocols for the day.
You can find out all you need to know about the Global Citizen Live events and broadcast, and what the campaign is working to achieve and how you can support it, right here. 
For more information on everything ticket-related and the event itself, check out our frequently asked questions page here.
We can't wait to see you in Central Park!
---
You can join the Global Citizen Live campaign to defeat poverty and defend the planet by taking action here, and become part of a movement powered by citizens around the world who are taking action together with governments, corporations, and philanthropists to make change.