---
Why Global Citizens Should Care
South Africa is one of the countries with highest youth unemployment rates in the world. Global Citizen's partnership with BeyGOOD is playing a crucial role in helping young South Africans — and young Nigerians too as of this year — by empowering them with a once in a lifetime opportunity to work at Global Citizen to gain the knowledge and skills they need to thrive in society and help impact their communities. Join the movement and take action here to help support youth empowerment and help end extreme poverty. 
---
On Dec. 2, 2018, tens of thousands of Global Citizens gathered at Johannesburg's FNB Stadium for Global Citizen Festival: Mandela 100 — to continue Nelson Mandela's legacy and mission to end poverty in the year that marked 100 years since his birth. 
The festival was jam-packed with entertainment from local and international artists, and was also made possible by the Global Citizens who took over 5.6 million actions, which mobilised commitments towards ending extreme poverty and its systemic causes worth $7.2 billion (R104 billion). 
Among those commitments was one from Tyler Perry, Ivy McGregor, and Steve Pamon, announcing the Global Citizen Fellowship Programme, powered by BeyGOOD, that would support young people in South Africa with a one-year paid fellowship — to help equip young people with the skills they need to thrive in their careers. 
Global Citizen is thankful to the generous donation from Tyler Perry in partnership with BeyGOOD in support of the Fellowship program.
The first class of Fellows joined the Global Citizen team in South Africa in July 2019; followed by the second class of Fellows in 2020, who will graduate from the program in June 2021.  
Applications to join the Fellowship class of 2022 are now open — with the fellowship also now being open to young people in Nigeria for the first time. You can find out all about the Fellowship and how to apply here.
My name's Nomthandazo Xaba, and I was selected to be part of the program's second year. I started the fellowship along with nine other young South Africans in July 2020.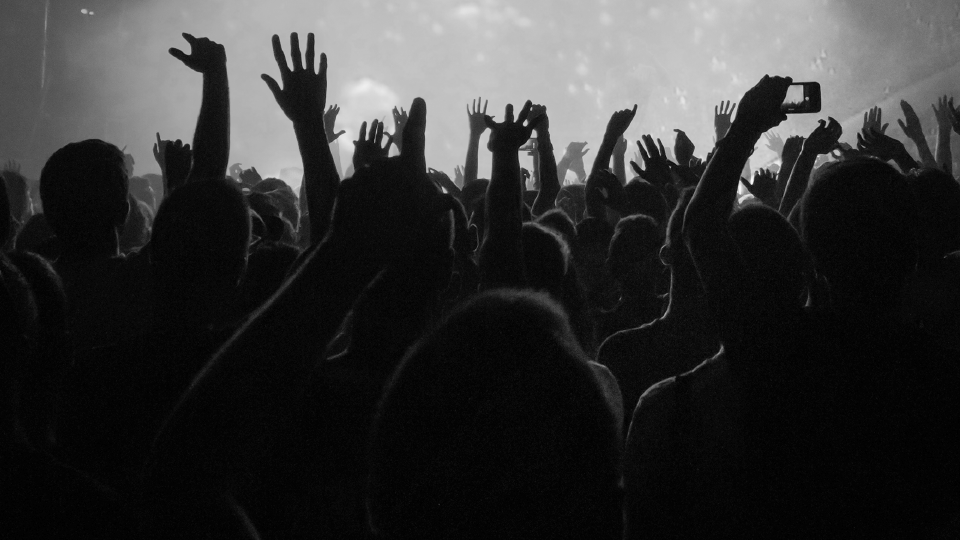 Image: Nomthandazo Xaba
The first six months consisted of a curriculum that we were all a part of, which included learning more about Global Citizen, discovering our passions, and learning more about ourselves and each other. For the second phase of the Fellowship, we've all been placed with departments within Global Citizen focusing on the areas we want to specialise in, and working remotely as a result of the COVID-19 pandemic.
Working with the team has been an eye-opening journey for all of us. We've come to learn a lot from each other and we've also drawn strength from each other too. Seeing other young people who are passionate about making a positive impact is one of the best experiences. I am glad to be friends with all of the Fellows, who now feel like family.
Nine months into the fellowship, we are all soaring and sharpening our skills in different departments. These departments include content, marketing, policy, rewards, partnerships, and digital campaigns. 
My experience in the Fellowship has been absolutely amazing. It has been a journey of self discovery and growth. I never thought that I'd ever in my life work at a prestigious organisation such as this. 
I have always wanted to help make a positive change but did not know where or how to begin. Global Citizen has given me that platform and I will forever be grateful for it. 
I have developed writing skills which I never thought would be possible but, with the grace of God and a beautiful opportunity from Global Citizen, I am able to do so and have become so fond of writing that I've become passionate and want to see myself writing articles for all sorts of publishing companies. 
There were times when I felt like I didn't belong or that I'm not smart enough to be part of this amazing team. In those moments I turned to a quote by American writer and lecturer Dale Carnegie which says: "Most of the important things in the world have been accomplished by people who have kept on trying when there seemed to be no hope at all."
This quote kept me strong and reminded me that I am unique and I can do anything. A song by Jessie J called, "Who You Are", reminded me that sometimes it's okay not to be okay and that tears don't mean you're losing. It simply means you made a mistake, cry about it and try again tomorrow. 
I reached out to each of the other nine Fellows with me on the program, and asked them what it's been like for them to be part of the Fellowship and to share quotes they've lived by during the Fellowship — and, given that we've also been living through COVID-19 and its impact, the quotes that have kept us going. This is what they had to say.
Aaron Rakhetsi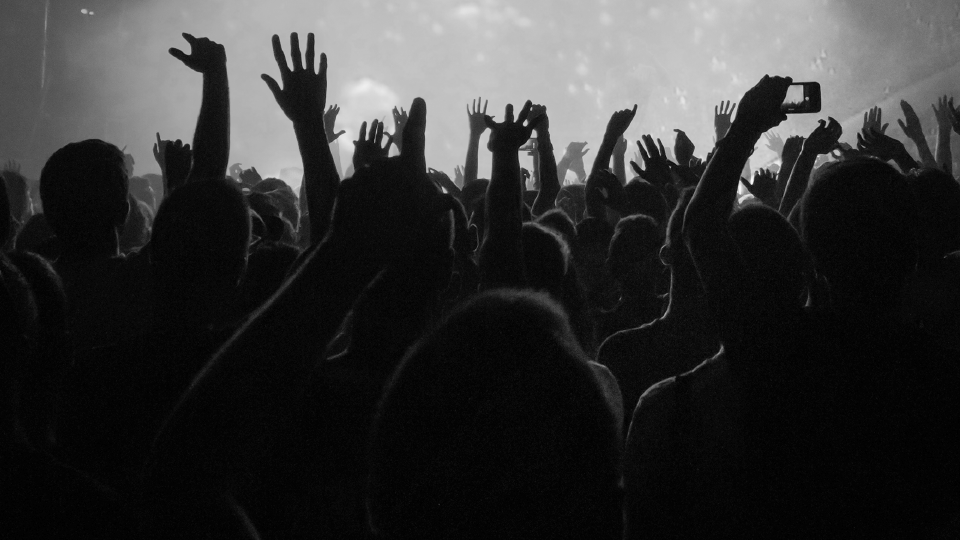 Image: Aaron Rakhetsi
My experience thus far has been everything that I expected and more, I have been able to find myself and learn so much about myself. This program has been able to awaken talents that I never knew I had.
After getting placed in the content team, I've developed a passion and love for writing. I began to feel a sense of accomplishment as I saw my work published and the responses I would get from activists I profiled. My skills have grown immensely. The Fellowship also taught me the importance of teamwork and independence at the same time — as the Global Citizen Fellows we support and cheer each other on. 
I don't think that there's a specific quote that I can say I lived by this past year, but music was the one thing that kept me going. "Bigger" by Beyoncé was one of the songs that made me feel alive and helped me live in the moment, especially with all that was happening in the world. This song fuelled my drive and really helped me use this once in a lifetime opportunity to the fullest. I used it to celebrate all the small wins I gathered along the way. It was the theme song to my journey in the Fellowship. 
Buhle Dlulane

My experience has been one of growth and reflection. I have had the privilege of being reintroduced to parts of me through the curriculum that encouraged my critical thinking and an improvement of my self-awareness. I have also now become acutely aware of what it takes to pilot and sustain a movement that aims to change the world.
There is so much more behind the scenes that people don't see and I enjoy seeing that firsthand. Overall, I have learned that passion is at the centre and it must be accompanied by hard work, discipline, and resilience.
My quote is one from Shonda Rhimes, American TV producer and author, which goes: "I am not lucky. You know what I am? I am smart, I am talented, I take advantage of the opportunities that come my way, and I work really, really hard. Don't call me lucky."
It is easy to forget why you were chosen for the Fellowship because you meet other incredible peers who have equally done amazing things. This quote humbles my imposter syndrome and reminds me that I was chosen for a reason and that I deserve to be in every space I occupy because I have worked hard for it. Reminding yourself that you are worthy is something that is important to do consistently on this journey, it will help you raise your hand, speak up, and stand out. 
Charity Chibwe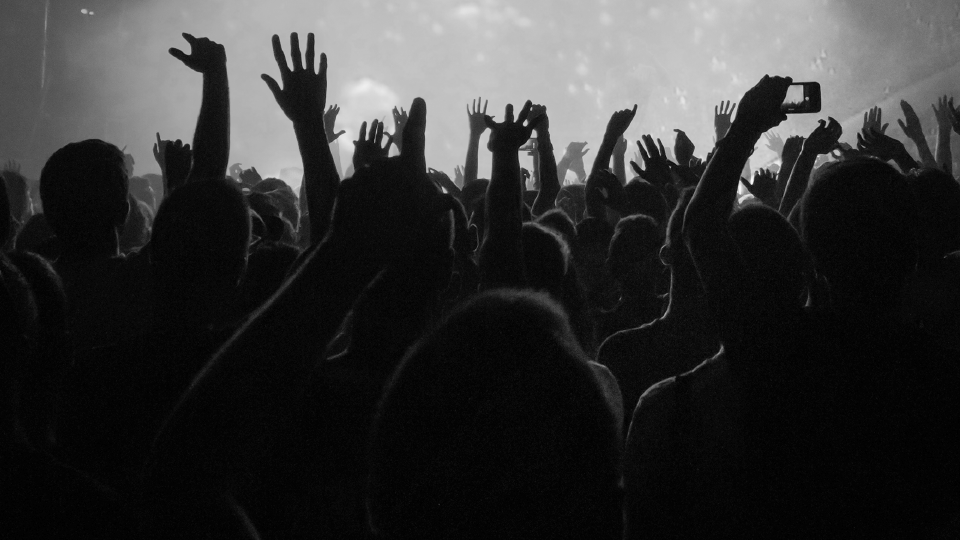 Image: Charity Chibwe
My experience has been life-changing. I always wanted to make a change within my society, it's just that I didn't have much experience on how to go about it or the issues that needed attention. Global Citizen has opened my eyes with figures and facts on what is happening around me and the rest of the world ― my experience has been fun and a turning point for me, and I have gained enormous knowledge on the United Nations' Global Goals, to conduct in depth research on different issues. 
My skills have been excessively upgraded in such a small space of time, and I have been able to use my creativity and knowledge to my full potential. Apart from gaining professional experience, I also learned more about myself as an individual and different life skills and developed much confidence.
My quote is one from Oprah Winfrey, which is: "With every experience, you alone are painting your own canvas, thought by thought, choice by choice."
This quote reminds me everyday that I am responsible for my life and that every decision that I take shapes my life. It helps when I am overwhelmed with so much and gets me on track all the time. 
Hope Moloi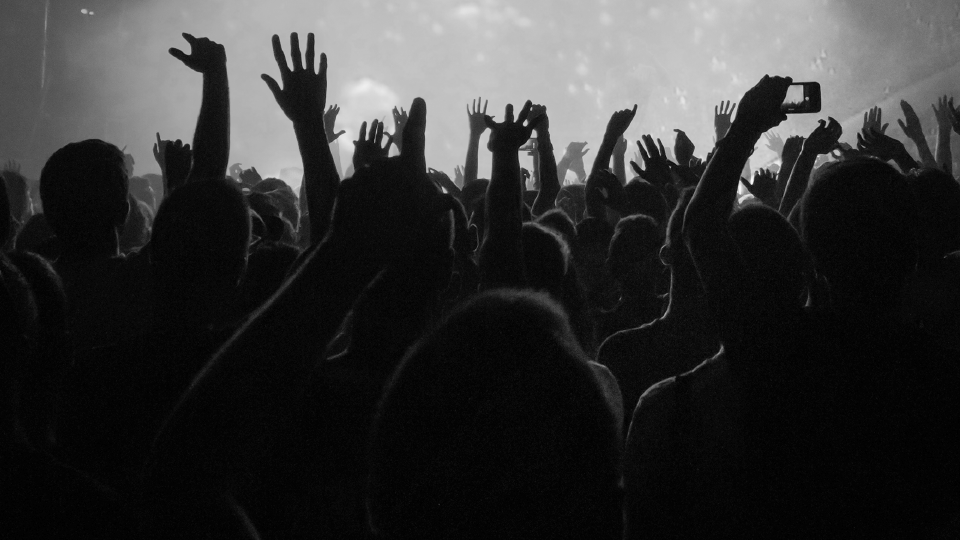 Image: Hope Moloi
My experience with this Fellowship has been overwhelmingly exciting. This Fellowship has exposed me to a lot of things and there has been so much to learn. This was my first work experience and through this I was able to learn about the workplace environment as well as workplace dynamics. 
Through this experience I was able to learn and build upon my creative and presentation skills by coming up with campaign ideas, as well as building upon my writing skills when I was able to create a content piece. Moreso I've not only learned about being a part of and working with a team, but also being able to lead a team towards a common goal.
I was also exposed to a lot of digital platforms that work together to bring about various campaigns. However most importantly, I learned a lot about myself as well. I've learned that making mistakes is not failing but just an opportunity to learn and be better. I've also learned to be resilient and persevere with every challenge that comes my way. 
As Bruce Barton, American author and politician, said: "Nothing splendid has ever been achieved except by those who dared believe that something inside them was superior to circumstance."
We often let our situations and circumstances dictate what our lives should be like, but this quote made me realise that I am more than my situation. I should seize every opportunity as it comes my way and that is what happened with this Fellowship. I took the opportunity and I allowed myself to bloom. With this Fellowship I realised that my voice matters and that I can definitely make a change in other people's lives.
Lerato Tsolo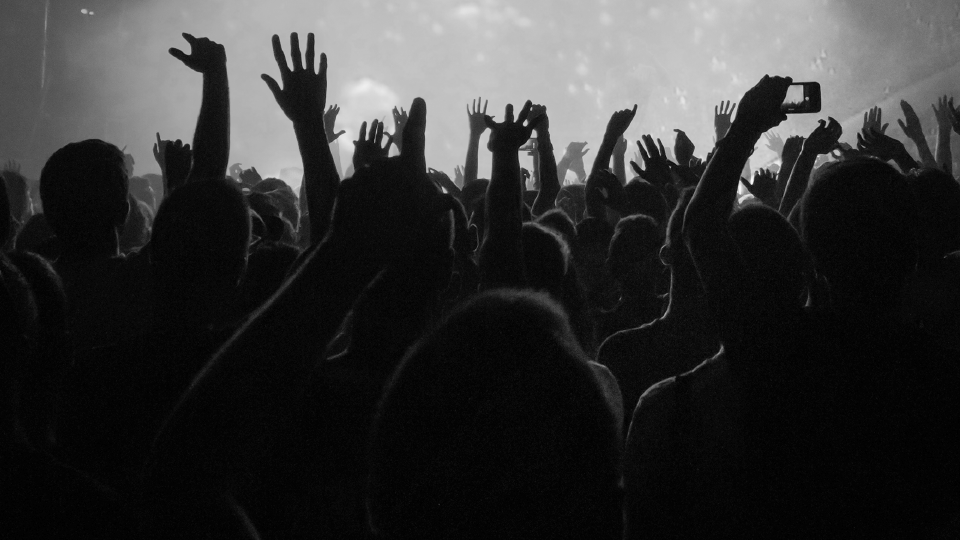 Image: Lerato Tsolo
My experience at Global Citizen has been amazing! Yes there were challenging times when I felt lost in the program, I felt like I did not belong, but I found myself and I have grown within the program.
I came into the program clueless, I did not know how to use a computer or even formally draft an email, and now I can do both and more. I can now lead meetings too, yes I'm not a pro yet, but I am getting there.
One quote I have always lived by is "With God in life, anything is possible." This quote helped me when I felt defeated. When I felt like I could not do certain assignments because of lack of knowledge but I remembered that God is bigger than any challenge I was facing and that he would get me through it.
Letshego Morake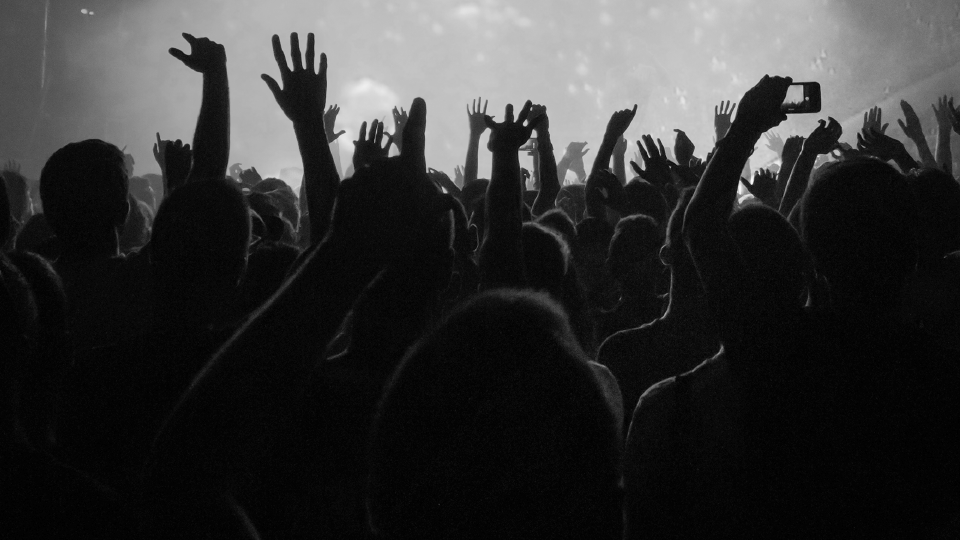 Image: Letshego Morake
My experience has been very exciting and worth it, it has been a great nine months full of learning and being equipped with skills which are going to benefit me in the future and beyond the Fellowship.
I got to learn so much about myself and experience a side of me that I never knew, I got to realise my full potential and got out of the shell that I was in. The Fellowship has by far been the most exciting space I have been in; I got to meet nine different individuals who contributed positively to my life within the workspace and outside of the workspace and I made new and meaningful friendships.
I have learned a lot of skills from the Fellowship, such as being comfortable with public speaking, writing content pieces, the use of digital technology, marketing work, the work within the different Global Goals, and being an activist for change. The skills I have learned during the Fellowship are very essential for the career path I want to follow and are going to help me navigate through different spaces in the future.
A saying that really motivates me is: "Every new day is a chance to change your life." 
This quote has helped me to get up and dust myself up even on days when I felt down, it has helped me to remember why I joined the Fellowship program, and kept me going and doing my job and delivering my tasks. It reminded me of my purpose.
Ntombizodwa Lephuma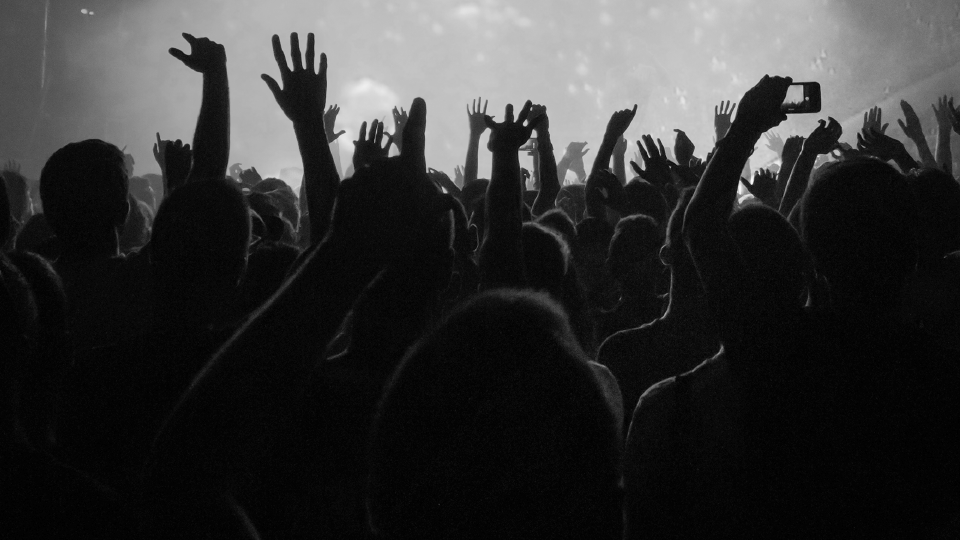 Image: Ntombizodwa Lephuma
My intention when I got the opportunity to join the Fellowship was to learn as much as I can, and this experience has been nothing short of a learning curve. Public policy has been something that I've been strongly passionate about — issues around women and girls and gender equality stay close to my heart, while policy greatly affects the quality of our lives. The Fellowship is purposeful, and I personally have a better sense of direction that I would like to take for my career. Now in a few months, I leave the Fellowship confident in my skills and capabilities.
Throughout the Fellowship, I found strength and inspiration from many quotes, such as: "Wheresoever you go, go with your heart," from Chinese philosopher Confucius; and one from American self-help author: "Whatever the mind of a man can conceive and believe, it can achieve." 
Sengeziwe Shabala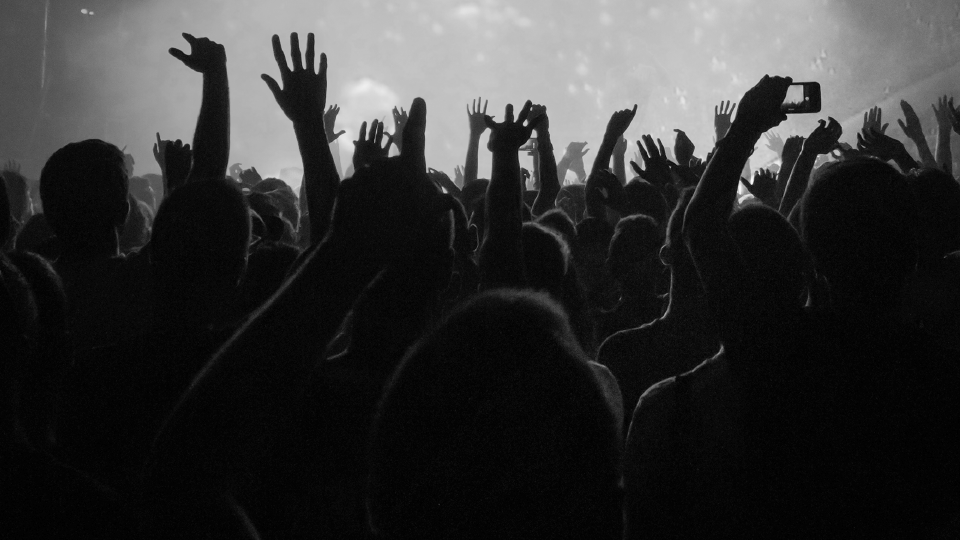 Image: Sengeziwe Shabalala
My experience with the program has been very beneficial, it has taught me how to take up space in my world, career-wise and on a personal level. I have learned to run with opportunities and make use of available resources. I have learned to speak up for myself and how my purpose is not only meaningful for me but also for my community.
Mine is a quote from poet, author, and civil rights activist Maya Angelou — and repeated often by Chebet Chikumbu, Global Citizen's Regional Director for Southern and Eastern Africa, who inspired me and sparked my interest in it: "My mission in life is not merely to survive, but to thrive; and to do so with some passion, some compassion, some humour, and some style."
It speaks to what the program has taught me, that me playing it small does no good for the universe. 
Zamokuhle Ndwandwe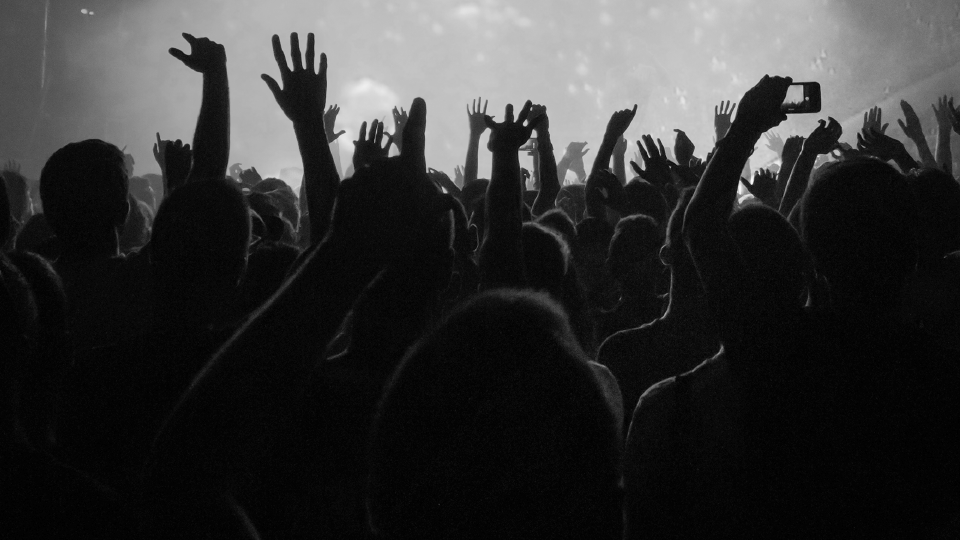 Image: Zamokuhle Ndwandwe
My experience at Global Citizen has been one-of-a-kind. I have nothing to compare it with because it was my first form of work experience and it has opened my eyes to a lot of greatness. I have received so much inspiration and information from other Fellows, and seeing young people like me wanting more to life than the "soft life" (a life of comfort that comes easily and without hard work) keeps me going. One of the biggest things I learned was that we all belong somewhere. 

I live by these words: "I am the hope and the change I want to see starts with me." It's something I came up with myself and it has helped me so much because every time I feel like giving up, it reminds me of why I started in the first place when the self-doubt kicks in. I remain strong when I think of these words. 
---
Applications for the Global Citizen Fellowship Program, powered by BeyGOOD, are now open to young people in South Africa and Nigeria. Find more information on the program and how to apply here. 
You can also read more about the young people who have previously taken part in the Fellowship program, the issues they're passionate about, and about their experiences on the Fellowship program here and here.