Sitting on a video call after a weekly Global Citizen marketing team catch-up call, alumni of the 2019 Global Citizen Fellowship Program, Darnelle Fortune and Lonwabo Nkonzo, have a reflective conversation on their time as fellows and how that has influenced their career development and plans for the future.
The Global Citizen Fellowship Program, a program powered by BeyGOOD and funded by Tyler Perry, was first announced at Global Citizen Festival: Mandela 100 in Johannesburg, South Africa, in 2018. Both Darnelle and Lonwabo, who hail from opposite sides of South Africa — Durban and Cape Town respectively — joined the first cohort of Fellows, who started working at the Global Citizen office in Johannesburg in 2019, where they spent a year working in different departments within the organisation, gaining the experience and skills they would need for the development of their future careers. Following their fellowship, both Darnelle and Lonwabo joined Global Citizen full-time, within the marketing and talent teams. 
In true Global Citizen style, Darnelle is in Durban and Lonwabo is dialing in from Yorkshire in the UK, where they're continuing their studies. 
---
Darnelle: Isn't it crazy that this time three years ago we were within the iconic Global Citizen Festival: Mandela 100 and today we just got off a call helping plan how we go about building the Global Citizen movement?
Lonwabo: Yes, it sure is! To think how I didn't manage to get tickets to the festival, and ended up having a watch-party of the Youtube Livestream, and now I'm contributing towards growing this incredible movement is beyond me. You got to attend the concert, do you remember the announcement of the Fellowship?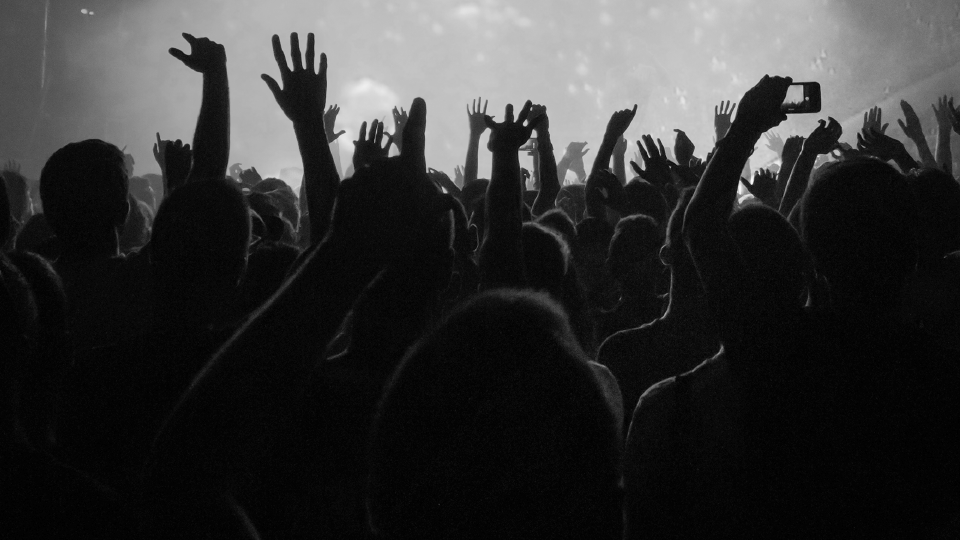 Darnelle: It was honestly all a blur. [Laughs] I recall there being about three false-alarms that Beyoncé was hitting the stage, and each time I excitedly ran down the stairs of the stadium. I think the Fellowship announcement was one of those false-alarms, but I couldn't contain myself when I received the email about it several months later.
Lonwabo: So you actually cared about climate change and ending poverty and didn't just want to see Beyoncé?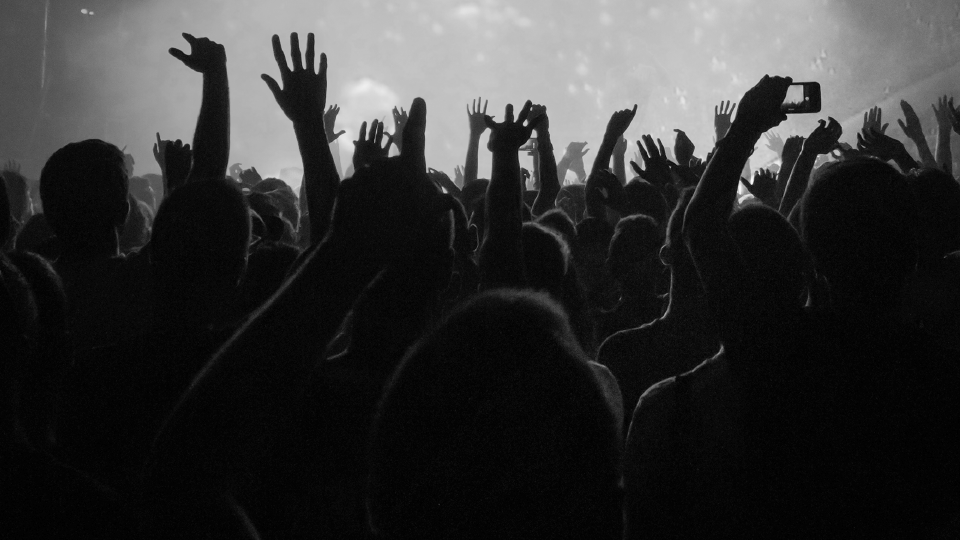 Darnelle:[Laughs] No, I definitely cared about the issues Global Citizen was calling us to take action on. I'd previously worked within an organisation that uses art as a medium to create change for disadvantaged youth, and in essence Global Citizen does that but on a larger global scale. Do you think you would've taken action had there not been the reward of Beyoncé tickets?
Lonwabo: Yes, of course, I definitely would call myself a Global Citizen. As young Black South Africans, the extreme inequality seen in our country that manifests in poverty, joblessness, and lack of opportunity isn't something that we can remove ourselves from. The issues that Global Citizen speaks to are part of our lived experiences in South Africa, and that's what prompted me to apply for the BeyGOOD Fellowship Program.
Darnelle: Speaking of the Fellowship, through our time during and post the Fellowship, we've seen each other grow and make moves that now speak to who we are journeying into becoming. Could you share how this journey has changed and/or added to who Lonwabo is and how you go about describing yourself now?
Lonwabo: I'm still Future President of this country, of course! [Laughs] Prior to the Fellowship, I was at university trying to understand my own journey and direction following my experiences during the national #FeesMustFall campaign, where the resistance we experienced fostered self-doubt. The Fellowship journey has added to who I am right now in a sense, where I am more confident in my individual power to play my part in crafting and contributing towards something way bigger than me. Today, in describing myself, I would say that I am a thoughtful person who is conscious of their position in society and is continuously working towards empowering themself to empower others. Knowing what you know about yourself now, how would you describe Darnelle?
Darnelle: I completely relate with you. The person I was prior to the Fellowship program is a lot different to who I am now, and in the best ways possible. I would describe Darnelle 2.0 as confident, assertive, and a lot more curious. I learned so much, not just from the Fellowship but from my peers as well, and it has completely changed my view of the world.
Lonwabo: Speaking about Darnelle 2.0, let's chat about what you learned during your time in the Fellowship.
Darnelle: Honestly, I gained valuable technical skills in marketing and social media, learning how to use digital platforms as tools to create impactful social change. Before, the plan was to be a scientist but I suddenly was thrown into the world of marketing and I haven't looked back since. What about you, has what matters to you changed or been enhanced by your time in the Fellowship Program?
Lonwabo: What matters to me hasn't changed, I still believe in being an advocate and agent for equity for Black people, women, and the LGBTQIA+ community. However it has been enhanced through my time in the Fellowship, I no longer look at it from only a local and country perspective, but from a lens of understanding how global attitudes and actions play a part in it.
Darnelle:  What did you want to achieve by being a part of the Fellowship? And do you think you've achieved it?
Lonwabo: Honestly, I wanted to work for Beyoncé. How? I didn't know! So I used my time during the Fellowship to learn as much as possible about campaign building, digital marketing, business development, and artist and talent management. I believe that I am well-on achieving it, not working for Beyoncé of course, but honing my skills to a point where I can start and run my own brand management company. Do you think you achieved what you joined the Fellowship program for?
Darnelle: The short answer is yes! [Laughs] I went into the program wanting to learn as much as possible and I did. I also thrived within the marketing department and went on to use all the skills I learned to work for some well-known companies in South Africa. Beyond that, through initiatives started while in the Fellowship, I was able to make a difference on a much smaller scale as well.
Lonwabo: You thrived in the marketing department as a fellow and now work in the department as an employee. What has the transition from being a fellow to a Global Citizen employee been like?
Darnelle: The transition was not that different. I absolutely love that I have more responsibilities, I know that sounds weird but I enjoy the work I do. You do quite a lot now as a Global Citizen employee and do especially well on the talent management side of things, has the transition been different for you?
Lonwabo: The transition wasn't that different for me as well, because our time within the Fellowship involved leading in the execution of various Global Citizen campaign components when we were placed within the departments. So what I do within the marketing and talent department is not that far removed from what we were doing as fellows, it has now become a matter of trusting in my ability to lead, something that I believe we both experienced with the most recent campaigns, Vax Live and Global Citizen Live.
Darnelle: Yes absolutely, Vax Live and Global Citizen Live are great markers of growth in our respective journeys. Has there been a specific moment that has made you feel like you've arrived?
Lonwabo: I don't think there's ever a single moment considering the magnitude of the work we do. However, moving from a campaign building session, to a production summit, to a shoot with one of the biggest artists in the world, and then the 24-hour Global Citizen Live broadcast has been one of those moments for me. Being a leading voice in the journey of an idea materialising into a full-scale impactful concert, I would say that! What has your "aha!" moment been?
Darnelle: Seeing everything come together is usually a very proud and overwhelming moment for me. That's the "aha!" moment! I look at everything and I feel grateful to have been part of the team that put it all together. Quite incredible that this is a feeling that our fellow team members have about Global Citizen Festival: Mandela 100 and the commitment made by Tyler Perry on behalf of Beyoncé becoming a tangible impact.
Darnelle & Lonwabo: The power that has, the intelligence that has, the clearance that has, the access that has, the influence that has. The impact that has!
We think it is fair to say that how we have used, and continue to use, our journeys to influence our advocacy has been a true reflection of global citizenship. Stepping outside of ourselves to contribute towards impactful change within our immediate communities, our home country or continent, and the global community at large. It was Nelson Mandela who said "Sometimes it falls upon a generation to be great, you can be that generation", and we believe that it's also equally important to empower that generation to be great.
That is why we call on Global Citizens everywhere to continue taking action, and for world leaders and philanthropists to listen to the youth, and take what Beyoncé and Tyler Perry did with powering the Global Citizen x BeyGOOD Fellowship as an example of what empowering a generation looks like.