Global Citizen Live, the once-in-a-generation 24-hour global broadcast to defend the planet and defeat poverty, kicked off Sept. 25 in Paris and continued across seven continents, with performances and appearances from world leaders and influential figures dedicated to helping create a brighter future. 
The event was part of Global Citizen's year-long Recovery Plan for the World campaign and an effort to drive significant momentum to tackle climate change, achieve vaccine equity, and end hunger ahead of the G20 Summit in October and UN Climate Conference, COP26, in November. 
All weekend, Global Citizens enjoyed entertainment and witnessed decision-makers making commitments and taking accountability, reminding them of the power of the people to propel change.
Governments, philanthropists, non-governmental organizations, and the private sector responded to the actions taken by Global Citizens and partners in the run-up to the broadcast event, and announced commitments of more than US$1.1 billion, 157 million trees, and over 60 million COVID-19 vaccines.
Here are 27 key moments of activism and advocacy to help tackle the world's most pressing issues that featured in Global Citizen Live from around the world that you might've missed. 
Paris
1. The Paris Peace Forum announced a climate commitment.
Justin Vaïsse and activist Trisha Shetty from the Paris Peace Forum announced a $3 million commitment towards climate action efforts. 
"We need to get to zero emissions and we also urgently need to protect people, particularly in developing countries, against the devastating impact of climate change," Shetty said.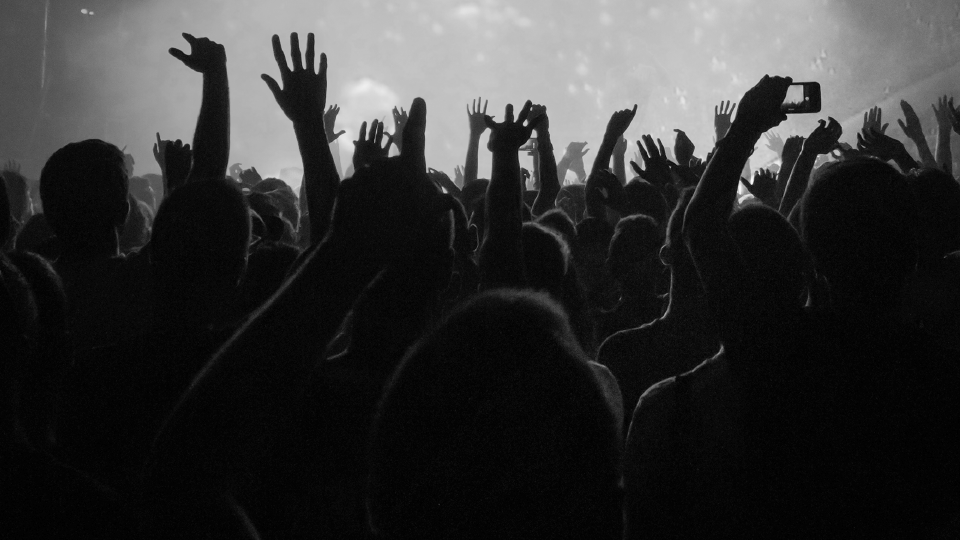 Trisha Shetty and Justin Vaisse from the Paris Peace Forum, at Global Citizen Live in Paris.
Image: Cyril Marcilhacy for Global Citizen
2. The European Commission pledged to share vaccines, eradicate hunger, and support global education.
Ursula von der Leyen, President of the European Commission, announced the European Commission's commitment to donate 500 million vaccine doses to low-income countries. Von der Leyen also pledged €140 million (around $165 million) to help end the global hunger crisis, and €25 million (around $29 million) for Education Cannot Wait to help propel the world towards resuming learning for all.
"It takes heart and courage to change the world. And our hearts beat faster when we work together, with citizens, with all of you," she said.
3. WWE Wrestler Drew McIntyre and actress Carmen Ejogo called for urgent climate action ahead of COP26.
McIntyre urged world leaders to take climate action as they prepare to meet in his home country, Scotland, for the COP26 climate conference.
"Heat waves, droughts, rising sea levels, and extreme storms are already affecting hundreds of millions globally, particularly women and girls who are more likely to live in poverty because they lack access to critical resources like education, proper nutrition, and fair pay," he said. 
Ejogo mapped out the necessary commitments that world leaders need to make.
"Rich countries must also deliver on their promise to provide at least $100 billion in climate finance to developing countries, each contributing their fair share," she said.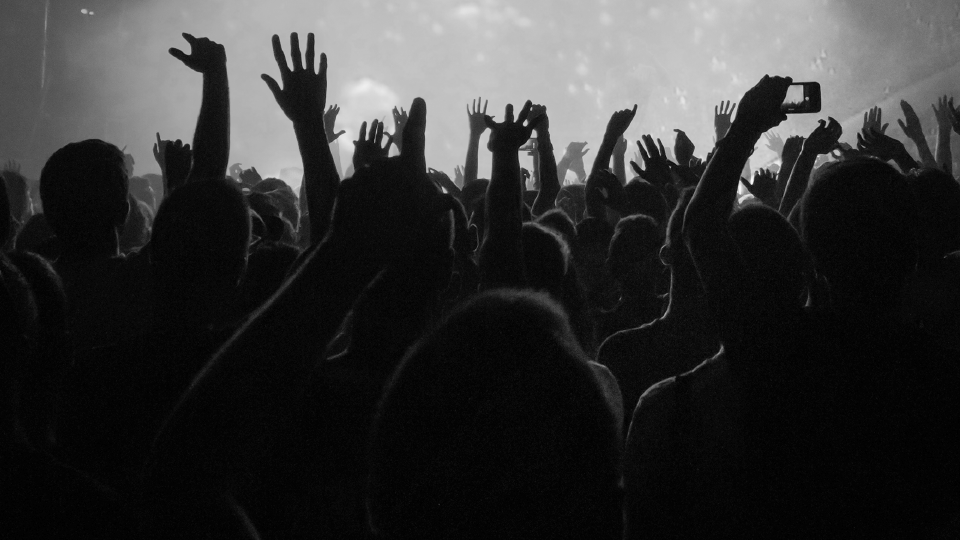 Image: Anne-Charlotte Compan for Global Citizen
4. French creator and activist Louise Aubery called for justice for women.
Aubery, also known as MyBetterSelf, delivered an empowering speech highlighting the infringements on the rights of marginalized communities, most specifically women, that have existed for centuries. 
"I believe that just as racism is systemic, because of centuries of oppression, sexism is systemic," she said. "A construct of the system. But the good news is that what has been constructed can be deconstructed. But to do that, you have to learn to recognize it to question it, and to accept that the system must change."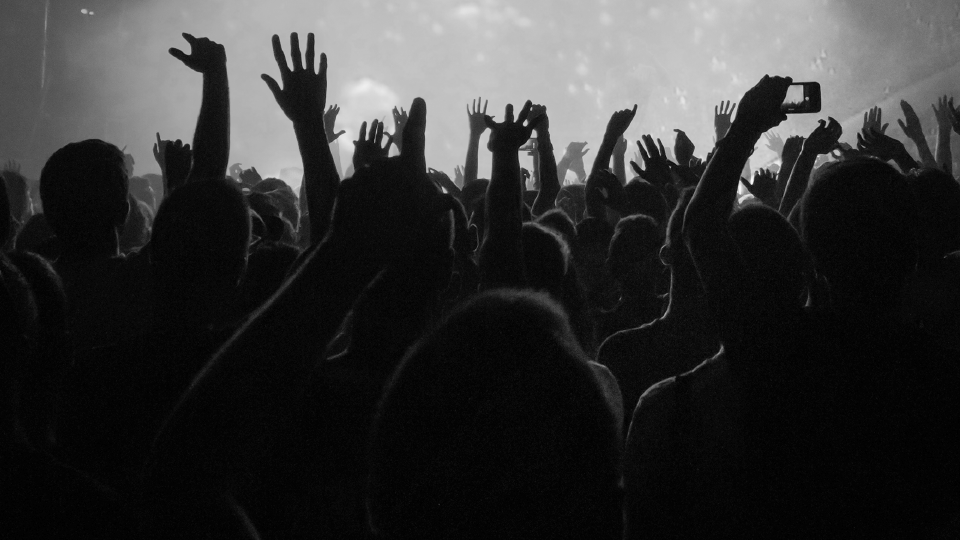 Louise Aubery speaks on the Global Citizen Live stage in Paris.
Image: Anne-Charlotte Compan for Global Citizen
5. Lemonade Dance Company's powerful choreography sent the message to protect the planet and eradicate poverty.
Dancers in the contemporary dance group Lemonade Dance Company ended their whimsical dance number to the song "You Have a Message" with signs that read: "Defend the Planet" and "Defeat Poverty."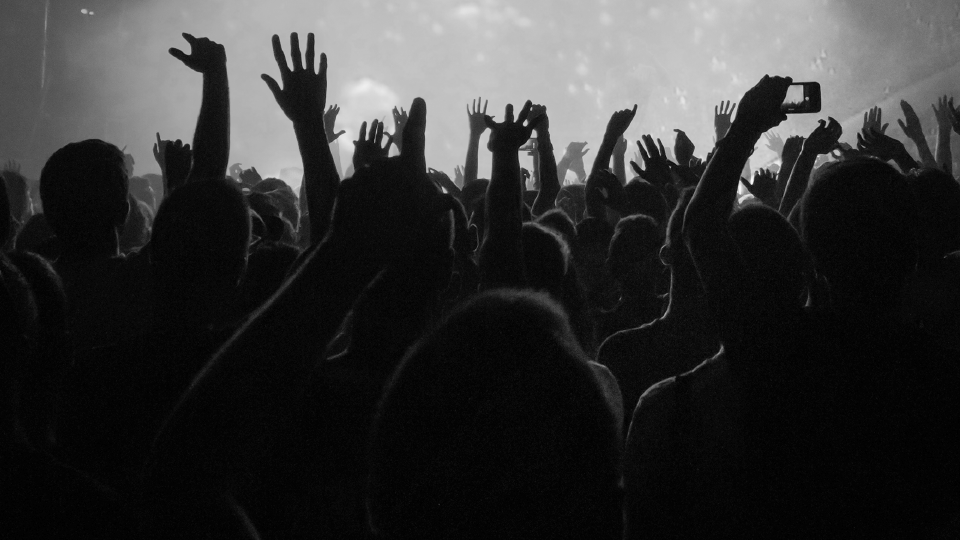 Lemonade Dance Company perform at Global Citizen Live in Paris.
Lemonade Dance Company perform at Global Citizen Live in Paris.
Image: Anne Charlotte Campon for GlobalCitizen
6. Angélique Kidjo rallied the crowd to send a physical message to world leaders to protect the planet.
After a stunning performance earlier in the evening, the legendary Beninese singer-songwriter Angélique Kidjo delivered an impassioned speech about the need to eradicate global hunger. She rallied the entire audience to turn their backs away from the stage, symbolizing the call to world leaders to not turn their backs on the millions of people around the world facing famine.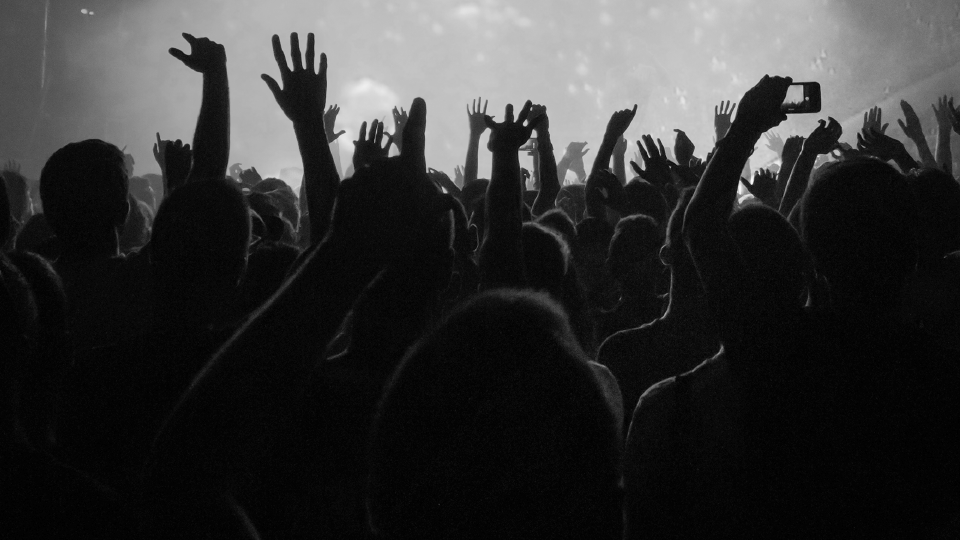 Angélique Kidjo is pictured on stage during Global Citizen Live in Paris.
Image: Cyril Marcilhacy for Global Citizen
7. Måneskin called on Global Citizens to use their privilege to benefit others.
In the middle of their epic performance, vocalist Damiano David of the Italian rock band Måneskin urged viewers and citizens everywhere to stand up for what's right. "We all have to take our privilege and use it against injustice," he said. 
New York
8. US Senator Chris Coons (D-DE) and entrepreneur Brian Sheth announced the US government's commitment to planting 1.3 billion trees.
9. Prince Harry & Meghan, The Duke and Duchess of Sussex, stressed the need for vaccine equity.
The Duke and Duchess of Sussex came to the stage to call for global vaccine equity to end the COVID-19 pandemic.
"My wife and I believe that where you're born should not dictate your ability to survive," Prince Harry said. "So Global Citizens, we ask you tonight: Do you think we should start treating access to the vaccine as a basic human right?
"When we start making decisions through that lens, where every single person deserves equal access to the vaccine, then we can achieve what is needed together for all of us," he added. 
10. COP26 President Alok Sharma committed to defending the planet.
South African media personality Bonang Matheba joined Sharma as he pledged $52 million to the International Fund for Agricultural Development (IFAD), calling on government leaders to protect the world's most vulnerable people from climate change.
11. Activist Eunice Akoth shared her family's sacrifice for education.
Akoth, the founder of the organization Muanzo Mpya, opened up about the struggles her family faced and what her mother went through so she could stay in school.
"She saw beyond her present and the seemingly impossible obstacles in her life and envisioned a future where her children had opportunities that she did not have," she said.
"I stand here on their behalf to say that poverty doesn't define who we are. We just need people to believe in us," she added. "I urge you – don't wait for someone else. Be the change you wish to see. Seek uncomfortable conversations. Lend a helping hand to those in need."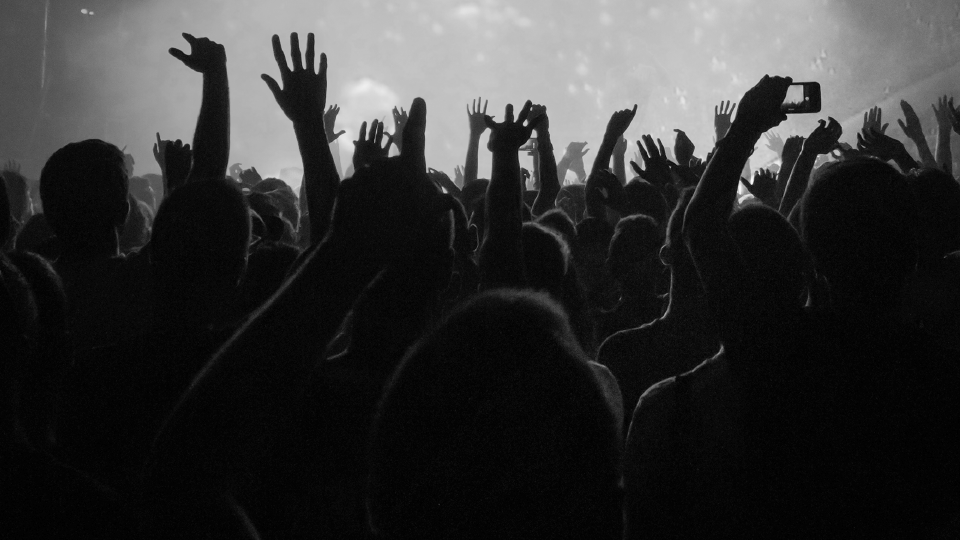 Eunice Akoth speaks on stage at Global Citizen Live in Central Park.
Image: Kris Lori for Global Citizen
12. Writer and performance artist Alok Vaid-Menon shared their poem "the deepest breath."
Vaid-Menon joined Camila Cabello on stage to recite their poem "the deepest breath." With their trademark brevity and insight, they wove a vision of a future in which compassion, mutual aid, and collective flourishing are the norm:
i am the product of everything that is & was

all that has lived &

all that has died on this earth.

i am sorry that it took a virus to help me remember

that simple fact —

that we breathe the same air.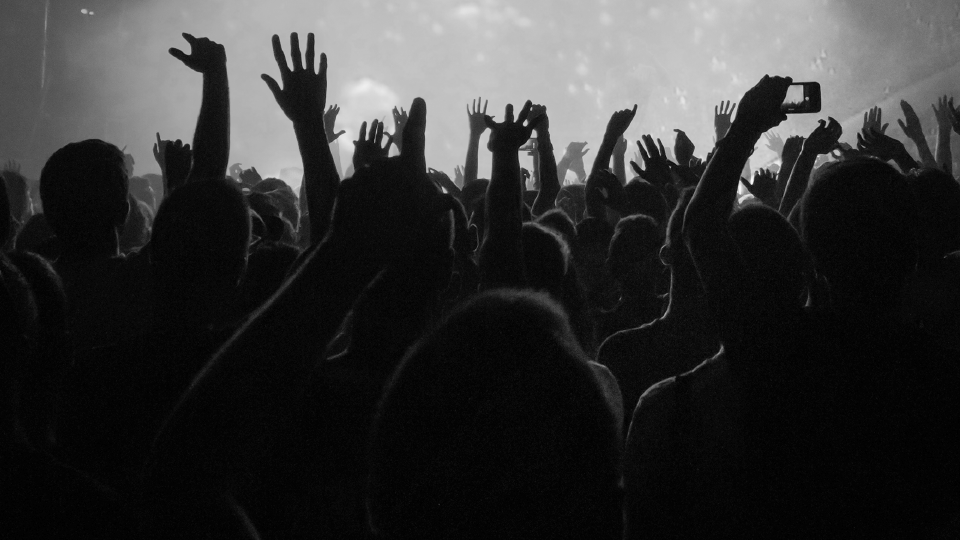 13. Comedians Desus and Mero explained how systemic inequality creates a cycle of poverty.
Comedians Desus and Mero explained how poverty traps and limits people around the world and greatly diminishes their potential.  
"Lack of social justice creates a cycle of poverty that women and people of color disproportionately suffer from, and find themselves trapped in," Desus said. 
"And if you look close enough, you can see the direct line from lack of equity to income insecurity," Mero said. "When people are denied access to resources based on their gender or race, they are also robbed of options and the ability to change their circumstances. It may seem like these issues are impossible, but your voice is your power. And if enough of us join together, saying the same thing, leaders, corporations, and the people in charge will have to listen. Keep fighting."

14. Singer Lizzo urged fans to confront institutional racism.
In the middle of her energetic set, Lizzo discussed the history of Seneca Village and of institutional racism. 
AS WE TALK ABOUT CLIMATE CHANGE, SOLVING HOMELESSNESS, AND MAKING THE WORLD A BETTER PLACE.. WE HAVE TO TALK ABOUT THE INSTITUTIONALIZED RACISM THAT HAPPENS IN THIS COUNTRY ALL THE TIME.

Have you been to a Lizzo show? #Liztalkpic.twitter.com/43x0XqzIuz

— ALL THE RUMORS ARE TRUE (@lizzo) September 26, 2021
15. Climate activist Xiye Bastida demanded an end to fossil fuels.
Youth climate activist Xiye Bastida returned to the Global Citizen stage after first appearing in 2019 to call on world leaders to move away from fossil fuels and invest in renewable energy. Her call-to-action urged world leaders to take full advantage of the upcoming COP26 climate conference to unite around the Paris climate agreement.
Bastida then led the crowd through the popular climate march chant "What do we want? Climate justice! When do we want it? Now!"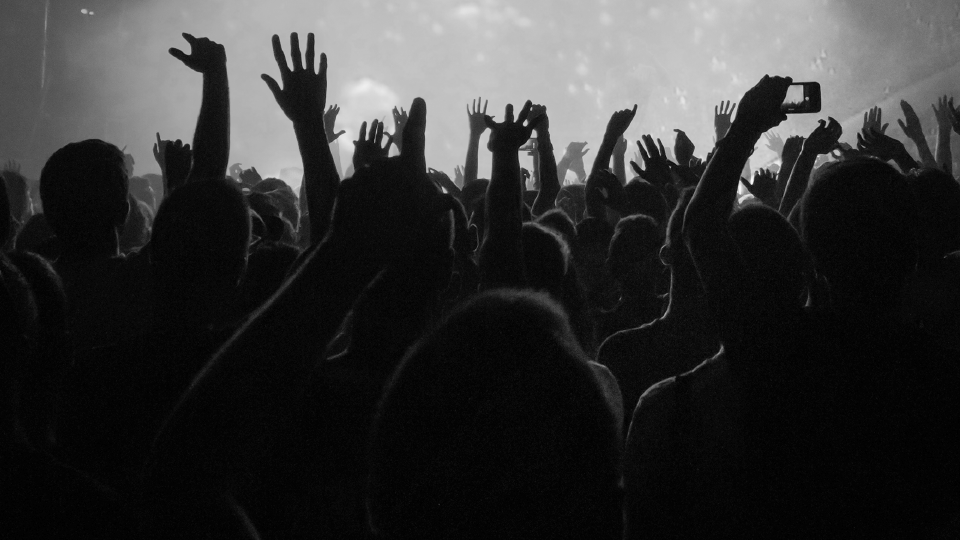 Climate activist Xiye Bastida speaks on stage at Global Citizen Live in Central Park.
Image: Kris Lori for Global Citizen
16. Actresses Katie Holmes and Bridget Moynahan welcomed baby trees to New York parks.
Holmes and Moynahan discussed the role trees can play in healing the global environment.
"Look around the stage," Moynahan said. "You see these 64 saplings — that's what we call baby trees. They're all indigenous to the region. And they're going to be planted tomorrow in Central Park, Inwood Hill Park, and Seton Falls Park."
"They're going to be planted tomorrow," Holmes said. "And to inspire you to take action, plant some trees, and bring those CO2 numbers down, have a look at this image. Here's highly degraded land in Madagascar seven years ago … And here's that same land now, completely reforested. Look at that. It works. We can do this a billion times all over the world.
17. US Senate Majority Leader Chuck Schumer promised to champion climate action as the World Food Programme's David Beasley asked world leaders to end famine. 
18. Global Citizen CEO Hugh Evans passionately asked people to take action.
Evans walked on stage and reminded everyone why they were gathered in Central Park, venues around the world, and in their homes — to take action. 
Los Angeles
19. Activist Maggie Q asked us to call on world leaders to take action on climate change ahead of the G20 Summit in October.
20. Singer JoJo drew a clear connection between climate and wildfires.
21. Moroccan-Canadian singer-songwriter and International Rescue Committee (IRC) ambassador announced the IRC's commitment to helping Afghan refugees.
22. Climate activists reminded us how life-saving tree planting is.
Climate activists from Youth Climate Strike LA and STAND LA — Sara Hardyman, Simon Aron, Amir King, Jesus Villalba Gastelum, Kailynn Cruz, and Nalleli Cobo — explained the urgency of tree planting initiatives in the US.
"Forests play an essential role in combatting climate change," Hardyman said. "Planting trees can literally save our planet, and we need everybody to get involved."

23. Actor Joseph Gordon-Levitt shared why child hunger hits home.
"To be a dad whose child is hungry and asking for dinner and having to say to them, 'I'm sorry, but we don't have enough,' that is a moment that no parent should ever have to experience," Gordon-Levitt said. "And I think this is something that we should all agree on. All kids should be able to have dinner."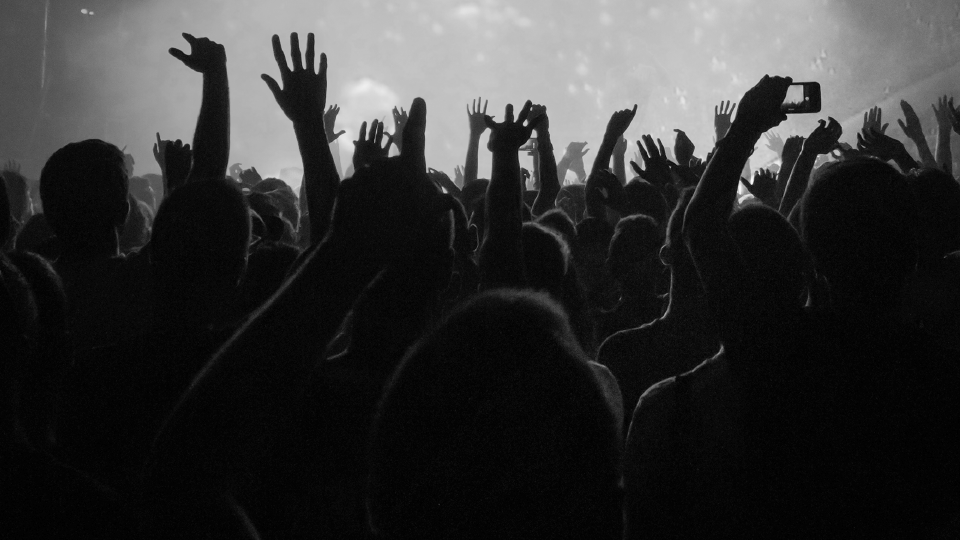 He added: "Let's be the generation of parents that finally makes sure all parents, everywhere, have enough food to give to their kids. We can do it if we all work together, all of us."
24. US Rep. Maxine Waters called on all of us to remember we are part of a global community and must do better for one another.
US Rep. Maxine Waters (D-CA) made sure no one forgot the reason behind Global Citizen Live.
"Right now, our world is at an inflection point. As a global community, we aren't just fighting a pandemic, or climate change — we're also in a battle to defeat poverty and hunger once and for all," Waters said. "As a congresswoman, I ask my country, where's our compassion? And to our global community, I tell you that I know we can and we must do better."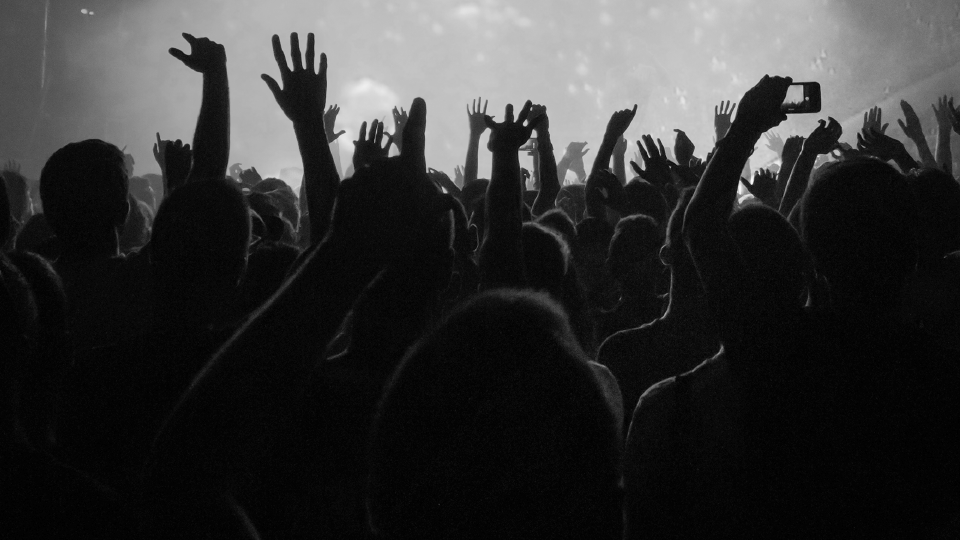 Rep. Maxine Waters speaks at Global Citizen Live in Los Angeles.
Image: Rozette Rago for Global Citizen
Lagos 
25. Poet Maryam Bukar Hassan, known as Alhanislam, delivered a moving spoken-word piece about climate change, famine, and injustice. 
26. Lagos State Governor made a commitment to drive vaccine equity.
Lagos State Governor Babajide Sanwo-Olu committed to ensure 30% of Lagosians are fully-vaccinated within the next year — through working with the private sector to procure, store, distribute, and administer vaccines across the state. He further pledged to ensure that 50% of the vaccines procured are made available free-of-charge at government health centers across the state.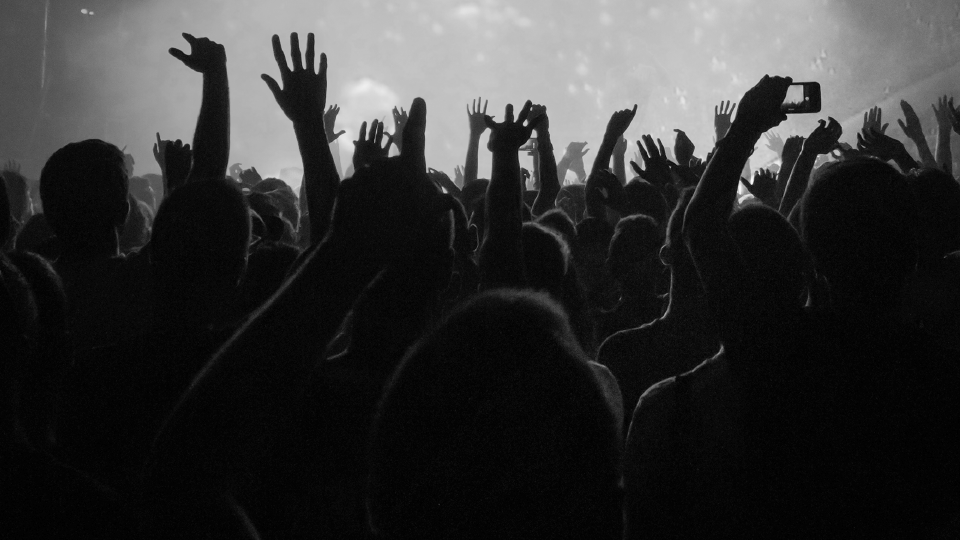 Image: Andrew Esiebo for Global Citizen
London
27. British television presenter Ade Adepitan helped contextualize issues from vaccine inequity to the climate crisis.
Adepitan spoke with the BBC's science editor David Shukman about the promises of action from various world leaders to defend the planet, helping to provide insight about what commitments still need to be made for the upcoming UN climate summit, COP26 in Glasgow, to be a success.
He also chatted to the actor Michael Sheen, who spoke passionately about the need to end poverty around the world. Sheen concluded his interview by emphasizing that "ending poverty is not charity, it's justice", quoting Nelson Mandela.
Shoutout to @AdeAdepitan for hosting a series of absolutely critical conversations on extreme poverty, world hunger, and the climate crisis for #GlobalCitizenLive tonight on the @BBC.

We love seeing these issues getting the platform they deserve. https://t.co/u0Ix3DuvKx

— Global Citizen UK — Catchup on BBC iPlayer (@GlblCtznUK) September 25, 2021
28. London lit up red. 
The London Eye Ferris wheel became one big red Global Citizen "O" logo and the iconic BT tower advertised the event and tune-in details on its wrap-around digital screen.
Anyone catch the London Eye lighting up red for #GlobalCitizenLive last night? ⭕️

It looked so gorgeous! Head here to catch the last few hours of our 24-hour festival to defend the planet and defeat poverty: https://t.co/knBat40swt@TheLondonEyepic.twitter.com/U38VUIcwJg

— Global Citizen UK — Catchup on BBC iPlayer (@GlblCtznUK) September 26, 2021
---
You can join the Global Citizen Live campaign to defend the planet and defeat poverty by taking action here, and become part of a movement powered by citizens around the world who are taking action together with governments, corporations, and philanthropists to make change.