Why Global Citizens Should Care
Although the US is producing more oil than it ever has before, the Bureau of Land Management has approved hundreds of oil and natural gas leases on previously protected public lands in recent years. The United Nations calls on countries to phase out fossil fuels, and this lawsuit could accelerate progress toward that goal. You can join us in taking action on this issue here.
---
A United States federal judge ruled on Tuesday that hundreds of drilling projects across 300,000 acres of public land in Wyoming have to be halted until the government performs a comprehensive review of how the fracking sites will impact climate change.
The plaintiffs in the case argued that the Bureau of Land Management (BLM) had failed to comply with the National Environmental Policy Act, which requires the government to examine the impacts of major federal actions on the environment and public health.
The decision marks a setback for the Trump administration, which has sought to greatly expand fossil fuel development in the country while also rolling back environmental regulations.
Take Action: Ensure All Communities Can Withstand Climate Disaster
"This is the first case where the court has really recognized the cumulative magnitude of the problem and is requiring the federal government to go back and look at drilling regionally and nationally," Kyle Tisdel, attorney and energy and communities program director for the Western Environmental Law Center (WELC), a lead plaintiff in the case, told Global Citizen.
"The hope is to build off of this win and get the government to do a programmatic look at its entire oil, gas, and coal program," he added.
Tisdel's organization was joined by the WildEarth Guardians and Physicians for Social Responsibility in the lawsuit. The three groups also sued the BLM over drilling projects in Utah and Colorado.
Judge Rudolph Contreras, a US district judge in Washington, DC, said that the BLM "must consider the cumulative impact of greenhouse gas emissions" on all drilling leases the agency has ever issued on public lands, which account for 25% of the US' greenhouse gas emissions, according to Tisdel.
Read More: Experts Say Arctic Drilling Makes Little Sense. So Why Is It Being Pushed?
Over the past decade, the US became the biggest oil producer in the world, more than doubling its annual output, and a boom in fracking for natural gas is underway.
Tuesday's decision could put the brakes on this expansion.
"The Trump administration has really turned a blind eye to the climate impacts of fossil fuel development," said Samantha Ruscavage-Barz, managing attorney of WildEarth Guardians. "The administration seems to deny that there is any climate change."
"BLM has been going gangbusters with approving new leases and new drilling permits," said Ruscavage-Barz. "So the court's ruling says to BLM you have to consider the climate impacts of all this development, you have to study it and let the public know exactly what the impacts are going to be."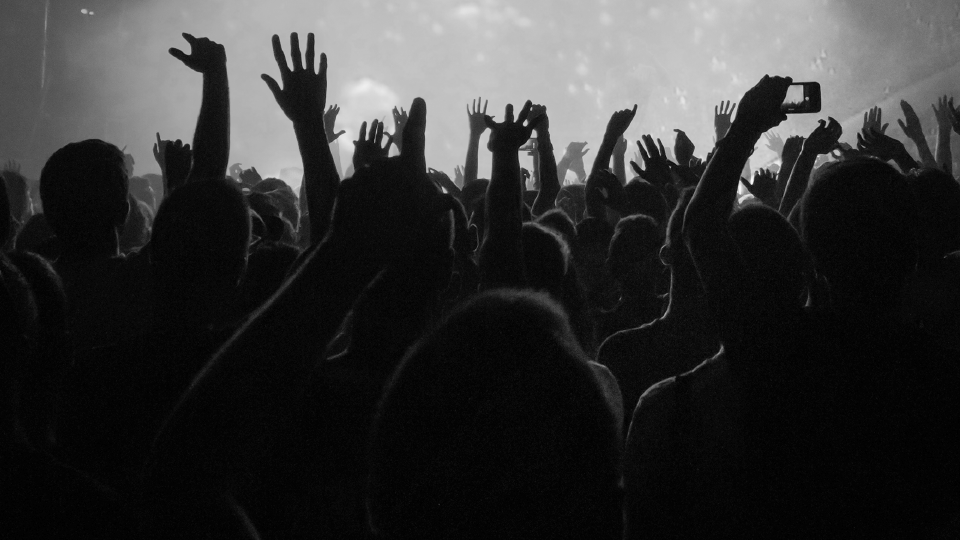 The court's decision disrupts efforts by the BLM to deregulate public lands and open them up to resource extraction, according to the Guardian. The Bureau of Ocean Energy Management, Regulation, and Enforcement (BOEMRE), which has been leasing large swaths of ocean for drilling projects, could also be affected.
The BLM already oversees 96,000 active oil wells and 24,000 oil and gas producing leases on public lands, according to the agency's website.
"We believe that there is already enough land leased for fossil fuel development," he added. "The government should not be issuing any more leases. Our position is that those minerals should be kept in the ground."
Read More: Trump Wants to Mine, Frack, and Log on Public Lands. Here's Why That Can't Happen.
Tisdel said that Tuesday's ruling reflects the growing consensus that climate change is an urgent threat.
"There's no debate about the science anymore," he said "The debate is how we're going to move forward, and, unfortunately, we've waited too long where we're now at a place where dramatic shifts to our decision-making are required if we're going to meet the challenge.
"Look at the warming thresholds that science tells us we should not exceed if we want to have a liveable planet for our children," he said. "Two degrees Celsius is now the outward bound of that — irrevocable climate change where we can't do much about it is at 2 degrees."
Although 195 countries have pledged to uphold the Paris climate agreement, which seeks to keep temperatures from rising by 2 degrees Celsius above pre-industrial levels, greenhouse gas emissions have surged in recent years, and they're expected to keep rising in the years ahead.
As of 2017, the planet has already warmed by 0.9 degrees Celsius, and a new estimate suggests that 5 degrees Celsius warming by 2100 has already been locked in.
Tisdel said that the recent youth climate marches around the world suggest that countries are finally waking up to the urgency of climate change and may begin taking appropriate action.
Read More: Youth Leaders Tell Us Why They're Skipping School for Climate Action
"We need to make radically different decisions across the board," Tisdel said. "Impacting not only the fossil fuel decision-making of the government, but our entire global energy system."
"The old paradigm of fossil fuels lining people's pockets at the expense of children's future is coming to an end," he added.