When Tasneem was a little girl — either 6 or 7, as far as she can remember — she was taken to the home of a woman she didn't know, along with three other girls her age. They had been told they were going to a party.
The little girls sat waiting as, one by one, they were brought into a separate room to be cut.
"I just remember that each girl went into the room and it was so scary," Tasneem told Global Citizen. "The actual process I don't remember, maybe I've blocked it off or something, but I do remember going there with these friends and that happening."
Tasneem is now a 55-year-old woman from Canada's reformist/progressive Dawoodi Bohra community and a member of the Association of Progressive Dawoodi Bohra of Ontario (APDBO). She agreed to speak with Global Citizen, along with fellow member Zainub and Tasneem's niece Khadija, under the condition of anonymity, about their experiences with cutting. Their names have been changed to protect their identities.
Take Action: Help Global Citizen End Female Genital Mutilation
Both Tasneem and Zainub underwent female genital mutilation in their home countries before coming to Canada. Now, they want FGM stopped.
"I remember very well," Zainub said, interrupting the silence that fell after Tasneem finished her story.
Zainub is 58 years old. Originally from Kenya, she experienced FGM around the same age as Tasneem before coming to Canada too, both around the age of 9.
"I wasn't told I was going to a party," she chuckled. "I was kept home from school and I was alone."
She paused.
"I remember the razor," she said.
It would be years until either of the women would speak about this, to anyone.
"I do remember sitting…on the low stools on the floor, the stools are maybe about two inches high, and you sit there, I didn't have any [pants] on…there were my mom and maybe two others there, one was a healer…and I just remember the razor and I remember it hurt — it hurt."
And then, as a little girl, she sat in front of a coal stove, where she was told to wait to heal by the warmth of the fire.
"And then my mom said, 'Don't mention this to anyone' and that was it."
Just as their stories suggest, Tasneem and Zainub are not alone in their experiences.
More than 200 million women and girls have experienced female genital mutilation (FGM) around the world.
Read More: FGM Among Us — Real Stories from Germany, the UK, and the US
For many Canadians, FGM is a foreign term, a procedure not everyone knows about or cares to look into, unaware that it may be taking place in their own backyard.

FGM is exactly what it sounds like. It is the cutting of a little girl's vagina — and that little girl's age could range anywhere from infancy to 15 years old.
There are four types of FGM. Type I is called a clitoridectomy, which removes the clitoris. Type II is called an excision, which is the removal of the clitoris and the labia. Type III is an infibulation, this is a procedure that narrows the vaginal opening.
The last type, Type IV, refers to all other harmful procedures, including nicking, pricking, stretching, scraping, or using acid to mutilate parts of a girl's genitals.
FGM is not a religious practice.
What it is, is an issue affecting women and girls in Canada and around the world.
Canadian girls are being taken out of the country to have it performed, and immigrants in the country are not being provided with support to cope with issues that may arise even years after FGM has taken place.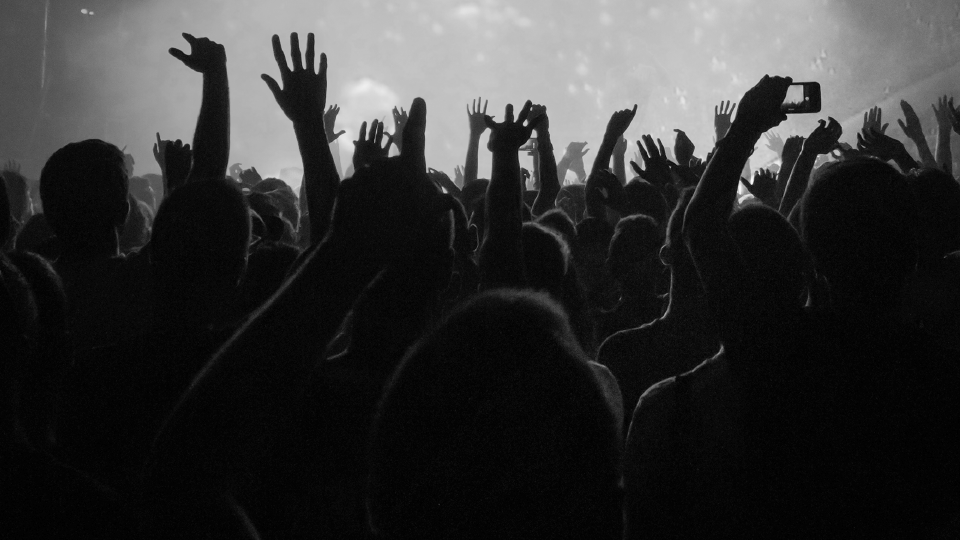 Image: Michelle Siu for Global Citizen
The State of FGM in Canada
The subject of FGM in Canada was thrown into the spotlight in the summer of 2017, when news broke about a 2016 study authored by anti-FGM organization Sahiyo. The study revealed that women had undergone the practice within Canadian borders.
The study surveyed 385 women around the world — primarily from the Dawoodi Bohra community — and found that of those women, 18 (5%) lived in Canada and had all undergone FGM, and two had had the procedure in Canada itself.
FGM was added to Canada's Criminal Code in 1997 under Section 268 in the form of "aggravated assault." Anyone involved in FGM can be charged — parents who willingly participate in or plan for the practice, for example. It is also illegal to take children out of the country to have the practice performed, a concept known as "vacation cutting."
The Criminal Code indicates that any person who commits aggravated assault could face imprisonment for up to 14 years.
Read More: 8 Countries Where FGM Has Affected Over 80% of Women
And yet — there has never been a criminal prosecution on FGM in Canada.
Still, there are other ways Canada has tried to respond to the problem of FGM outside of prosecution.
Canada announced a commitment of $650 million to sexual and reproductive health and rights in July 2017 — an investment that includes funding for initiatives to respond to sexual and gender-based violence, such as FGM.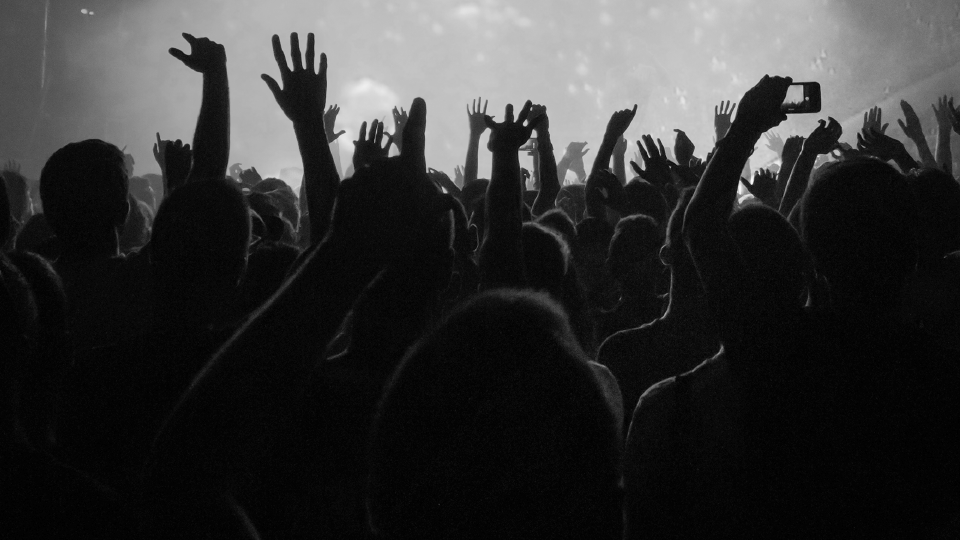 Violence against women is addressed in Canada's Strategy to Prevent and Address Gender-Based Violence, and the government provides support for community organizations that address violence like FGM.
More specifically, the government granted $350,000 to Table de concertation pour les organismes au service des personnes réfugiées et immigrantes, an organization working to raise awareness about FGM and support its survivors.
But aside from that, there is little support provided for FGM-specific initiatives, and no concrete research to gauge the actual number of cases in Canada.
The Government Response
The Canadian government announced in response to the Sahiyo study that it would look into FGM, according to an investigation by the Toronto Star.
In July 2017, an internal report from Canada Border Services Agency was leaked. It indicated that FGM practitioners were "almost certainly entering Canada" to engage in the practice, Global News reported.
Together, the series of reports showed that FGM was a serious and growing problem in Canada.
Around the same time, a working copy of Canada's new citizenship guide was obtained by The Canadian Press and it no longer listed a warning against FGM as an illegal practice. The change sparked debate by Tory Immigration Critic Michelle Rempel, who brought it to the House of Commons and Prime Minister Justin Trudeau himself in November, 2017, and ultimately led Canada to reverse course.
In January, 2018, the federal government once again announced that the citizenship guide would include a warning against FGM, further proving its significance within Canada.
"We don't have a lot of instances of prosecution because it's a practice that happens in silence and one of the key ways to combat it is raising awareness," Rempel told Global Citizen. "One of the key deterrents is arming women with an understanding that the practice has no health benefits and that it's not tolerated… And for me, the citizenship guide is an excellent opportunity to do that in Canada."
The Minister of Health's Office declined an interview with Global Citizen on the subject of FGM in Canada, stating that FGM was a criminal issue and not related to health.
Global Citizen was then pointed in the direction of the Minister of Justice's Office, who also declined to comment on the subject, pointing instead in the direction of the Minister of Status of Women.
The Prime Minister's Office also declined an interview.
Célia Canon, press secretary for the Office of the Minister of Status of Women, provided a statement on behalf of her office, saying in December that "no final decisions" had been made about the wording in the guide.
The recent wavering over the citizenship guide reveals a major flaw in Canada's approach to dealing with FGM: uncertainty over whether to even talk about it.
Out of Sight, Out of Mind
"If we can't even say this is wrong, how do help women that have had this happen to them?" Rempel asked, criticizing the silence surrounding FGM in Canada and around the world.
Approaching FGM in Canada requires a holistic response in the same way as other issues that only affect women, according to Rempel. That means dealing with the crime, but also the victim and other potential victims. Even if a practitioner is prosecuted and sent to jail, it doesn't change the fact there were countless victims already, she explained.
"We failed to prevent it happening to them and then we have no way to support them in the aftermath," Rempel said.
What it boils down to, whether it's from an activist perspective or a political one, is the need to shine the light and spread awareness.
"How do we address this from a Canadian development or aid perspective if we're not even going to talk about it at home?" Rempel asked.
Rempel suggests implementing a plan into Canada's Strategy to Combat Gender-Based Violence, putting emphasis on this specific issue by creating a plan for awareness and outreach, including increased training for law enforcement officials, as well as general training on how to handle people who might report cases of FGM.
In her mind, there needs to be set ways for the Canadian healthcare system to support survivors.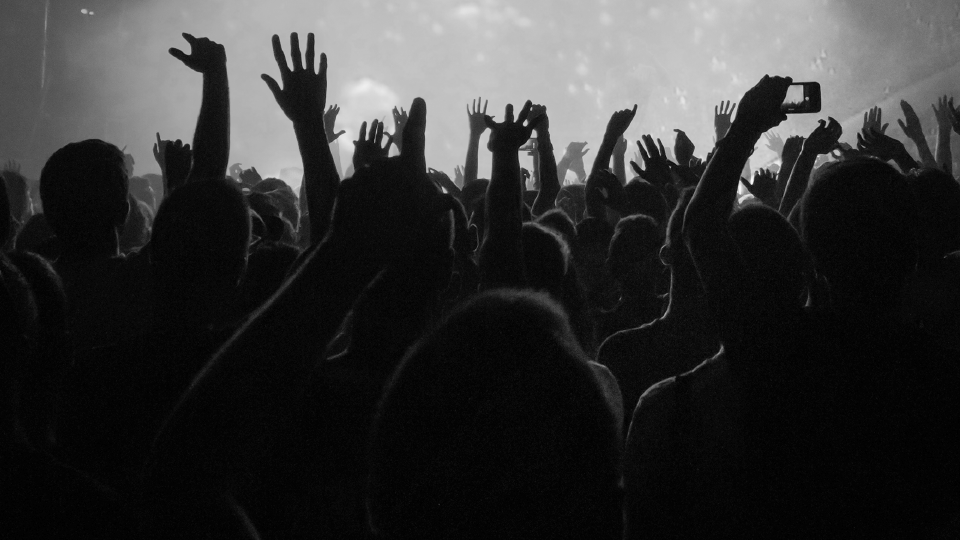 Image: Michelle Siu for Global Citizen
"Criminalization plays a role, but not the only role"
"Criminalization plays a role but it doesn't do justice to the whole process of having to abolish FGM," said Sally Ogoe, a 28-year-old FGM scholar who grew up in Ghana and moved to Canada when she was 25 to complete her masters.
While in class one day, Ogoe was shocked to hear that there were instances of FGM in Canada. She had known about it back home, as it was a cultural practice that was discussed in school, but even there she had never known anyone who had experienced it. In school, her teachers had spoken of it as a practice to be abolished, a social issue that held the country back.
Read More: Africa's First Female President Bans FGM on Her Last Day in Office
Upon hearing about FGM in Canada, Ogoe dove into the subject for her thesis and produced a paper about how criminalizing FGM failed to put an end to the practice, an idea echoed by others involved in FGM research.
"I think it has to be more than that because immigrants coming into the country have also their own cultural practices, they also have things that they identify with — how [some] people might see FGM might be different than those who have gone through it," she said.
The threat of FGM in Canada was divulged in an email from Elaine Cukeric from the federal government's Vulnerable Children's Unit in June 2015 to a Canadian consular official in Nairobi, Kenya, as reported by the Toronto Star.
"Based on the limited information available, it is possible that a few thousand Canadian girls are at risk, some of whom will be taken overseas for the procedure," Cukeric wrote.
Her unit was reaching out to Africa, the Middle East, India and Pakistan where FGM is widespread, asking for information on dealing with the practice.
Although difficult to track, cases do exist in Canada.
In fact, a friend of Tasneem's took her Canadian daughter to the UK to undergo FGM decades ago, back in the 1970s. While there were no specific FGM laws then, the anecdote shows how long this cultural practice has been going on, secretly, among people living in Canada. And while she declined an interview with Global Citizen, this serves as anecdotal evidence that vacation cutting is all too real.
"Criminalization plays a role, but not the only role," Ogoe said.  
While there are a number of reasons women might feel pressured to follow the ritual — in some communities, FGM is a cultural practice that acts as a sort of rite of passage that all girls go through, for others, it's required for marriage — not all women want to participate in it or perpetuate it.
Criminalization can work as a support tool — an inarguable excuse for why not to go through with FGM —  for women who do not want to continue the practice with their daughters. The law steps in to back them up, and informs them of their rights in Canada, Ogoe explained.
But criminalization can also hamper efforts to eliminate FGM. Girls and women may fear getting their relatives in trouble or having to testify in court against their own parents.
"Nobody wants to subject a child to, you know, having to be a witness in front of a court…and to break up families," Sahiyo cofounder Shaheeda Tavawalla-Kirtane said. "Somebody will have to go to jail, and somebody will have to testify…"
And then, of course, there's the added factor that many of these cases are not reported, thus making it hard to penalize.
This is an idea that was addressed in the Office of the Minister of Status of Women's statement too.
Canon, the office's press secretary, explained the complex nature of addressing FGM in the statement, saying that the people affected are from varied backgrounds and could already be marginalized as immigrants or due to poverty.
She explained that victims and those at risk could be reluctant to reach out for support.
Read More: A New FGM Case Is Reported in the UK Every Single Hour, Says New Study
However, criminalization can be an effective deterrent.
"I almost think a certain amount of fear is good so that they don't even think about doing it," Zainub said. "The example in Australia was really good and I think that will deter a lot of people…in all countries, because that awareness is very much there, I think, within the community now."
The example she is referring to is Australia's first female genital mutilation trial and conviction, where two young girls from the Dawoodi Bohra Shia Muslim community testified. A former midwife, their mother and a Dawoodi Bohra community leader were sentenced to a maximum of 15 months in prison.
But aside from instilling fear, Zainub stressed that punitive action is not the best way to help with the elimination of FGM.
"Other than this event, there was nothing wrong with my upbringing or my family or the whole family environment or anything like that," she explained. "In my case if my mother had been, you know, apprehended or…jailed or something, [it] would have been completely unfair to her…She's a wonderful mother and she did nothing wrong really."
Zainub's mother was, as many other mothers, just doing what she thought was right. FGM is often carried out by women in the community, who believe it to be the right thing to do.
"It's the older generation, they just did what they were told… They didn't know any better," Tasneem said.
Zainub, Tavawalla-Kirtane, and Tasneem all stressed the importance of education and awareness in ending the practice of FGM.
"I don't know why it's done to be honest, in our community, I really don't," Zainub said. "Other than just control and keeping certain rituals…because it's a very exclusive community and they try to keep a lot of secrets…so this is another way of keeping it all…it's just a form of control really."
Working with The Community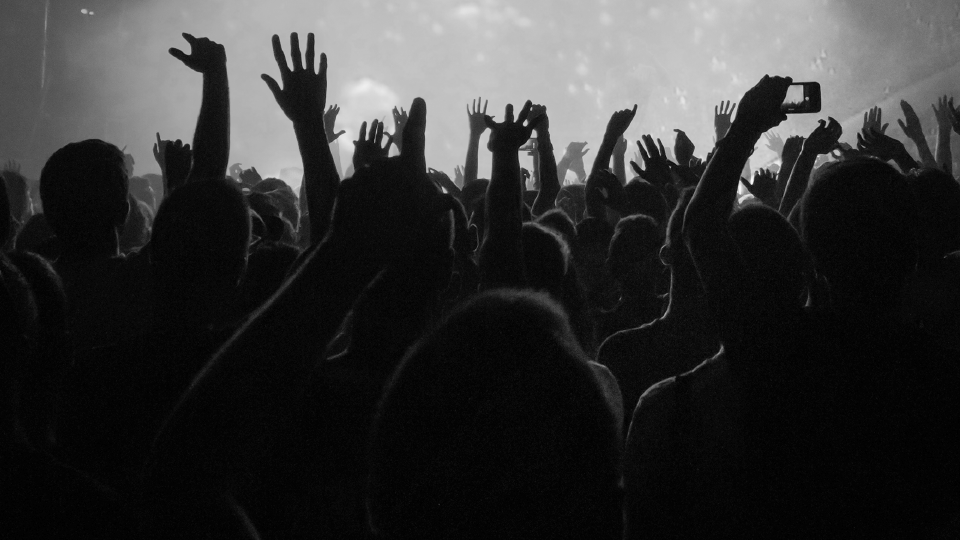 An aunt who is part of the progressive Dawoodi Bohra community and underwent female genital mutilation before coming to Canada with her niece who was not subjected to the procedure due to education and understanding within the family years later.
An aunt who is part of the progressive Dawoodi Bohra community and underwent female genital mutilation as a child before coming to Canada with her niece who was not subjected to the procedure due to education and understanding within the family years later, pose for a photo in Toronto, Ontario.
Image: Michelle Siu for Global Citizen
This idea of "not talking about it" is a big one, and not just in Canada.
Prior to the conversation for this reporting piece, Tasneem and Zainub had not even told one another about their experiences with FGM.
"It's not discussed openly. In fact, some of my girlfriends have just talked about it last year, and they said it was the first time," Zainub said.
But now, Tasneem said the conversation is more open within their community and she's spoken to the men in her family about it too.
"I was talking to my husband and he goes, 'You know what, I didn't even know this thing existed," she said. "Frankly, I never told him!"
Tasneem said as the women in her community become more progressive, they are having more and more conversations about FGM.
"We're able to talk about it because it's wrong. And it needs to be stopped," she said.
These conversations are doing more than just opening dialogue. They are helping put an end to the practice for good.
Now 25, Tasneem's niece, Khadija, was born in Canada. She's also part of the APDBO, but she did not undergo FGM like her aunt did because her mother put an end to the practice.
"One of the things you have to remember is, in our culture…the older generation says something, and the younger generation listens," Tasneem said.
"So with my sister when she had her kids…If my mom had told my sister, 'Look you have to do this, because it's required by our religion…I'm not sure my sister could have refused," Tasneem explained.
But once her mom understood that FGM was not required under Islam, she was completely against it, Tasneem said.
This meant that her grandchild, Khadija, was never subjected to FGM in Canada or taken abroad.
As with Khadija, Tavawalla-Kirtane was spared the pain as well, as her mother became a staunch activist against FGM.
"My mom was not only able to tell my relatives, 'Don't do it [to me],' but able to encourage a few members of my family to not do it to their daughters…She was able to bring about that change," Tavawalla-Kirtane said.
With Sahiyo, Tavawalla-Kirtane works to empower communities with information about FGM. She talks about the harms associated with the practice and tries to convince them to abandon it altogether.
The organization works with anyone who might be involved — cutters, mothers, grandmothers, aunts, men — to explain the lack of health benefits and to reverse the societal pressure some might feel to carry it out.
"It is kind of ironic," she said, "It's a patriarchal practice that is…pushed forward by the women in the family."
And that is why talking about FGM is so important.
Zainub and Tasneem's mothers both said they wouldn't have put their children through FGM had they known better at the time.
And Khadija and Tavawalla-Kirtane are perfect examples of how new generations are using awareness as a huge deterrent of FGM — their mothers put an end to the practice by choosing not to have them cut.
Having said that, it is very important to note that this is this still happening, all around the world, and for some, it seems like an non-negotiable ritual.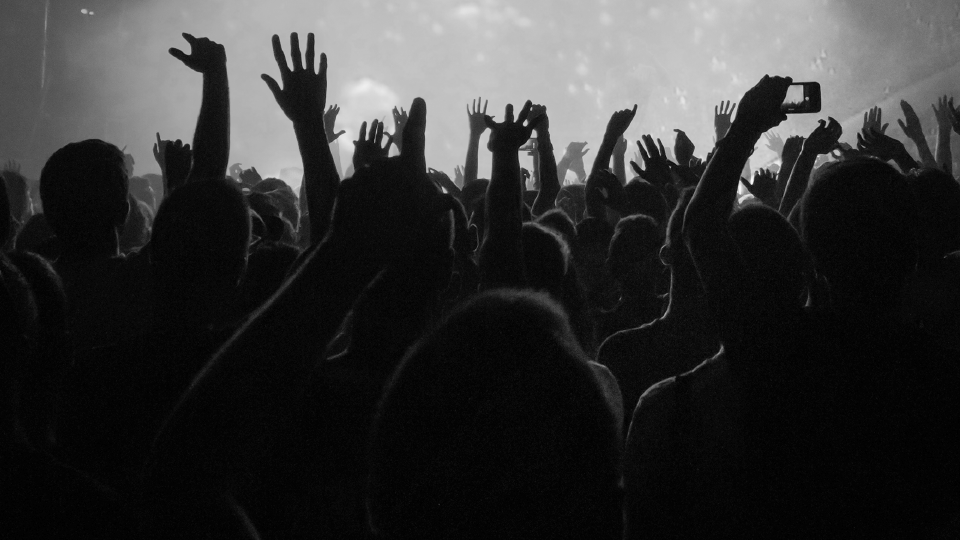 Zainub and Tasneem's families were both excommunicated from the mainstream Dawoodi Bohra communities in their home countries for being outspoken.
"The mainstream, they basically try and control everything you do, and they were wanting to control all the affairs…[of] the community as well," Tasneem explained.
Some of the people in Kampala, including Tasneem's parents, decided they had had enough and they separated from the mainstream. When Tasneem's family came to Canada, they were asked to join the mainstream, but her parents had strong beliefs and values and so opted against joining.
As more people arrived in Canada, the progressive community grew to become the group it is today. Formally the association was set up in 1985, but before that groups would get together for events and special occasions.
But the women explained that many people are put under pressure to conform and listen to the community leaders telling them what's best, and that can mean performing FGM.
"I think the root cause is the amount of control this community and the leaders have on the community — the hold," Zainub said.
"Even today it happens everywhere, even in this country," Zainub said. "They still use this excommunication, they still use that tool,' You should do this, you should wear certain clothes…' and they know that people are fearful, our friends who stayed within the mainstream, they'll say, 'Yeah we understand everything is going wrong, but you know I have to stay within, otherwise I will be broken away from my community, from my family.'"
Emphasizing Citizenship
Zainub, Tasneem, Tavawalla-Kirtane, and Ogoe all said that one intervention that can help in preventing FGM is an emphasis on Canadian citizenship.
Dr. Gillian Einstein, faculty member in the Department of Psychology at the University of Toronto, found in a research study of 14 Somali women who were cut that all considered "wanting to be Canadians" as a reason for putting an end to the practice of FGM in their families. 
(Einstein refers to the practice as female genital cutting, or FGC, in order to avoid the implication of the word "mutilation," she said. Her research focuses specifically on the neurological effects of the procedure and she does not pointedly discuss the practice from a cultural perspective — but because she has worked so closely with these women, she's been part of broader conversations.)
When women feel part of Canadian culture, and want to identify as Canadian, they are less likely to want to perpetuate FGM, Einstein found.
"And realizing that they're part of this culture, and that in this culture they don't have to do it," she said.
To that effect, Einstein points out that having FGM outlined in the citizenship guide was probably really useful for newcomers because of this.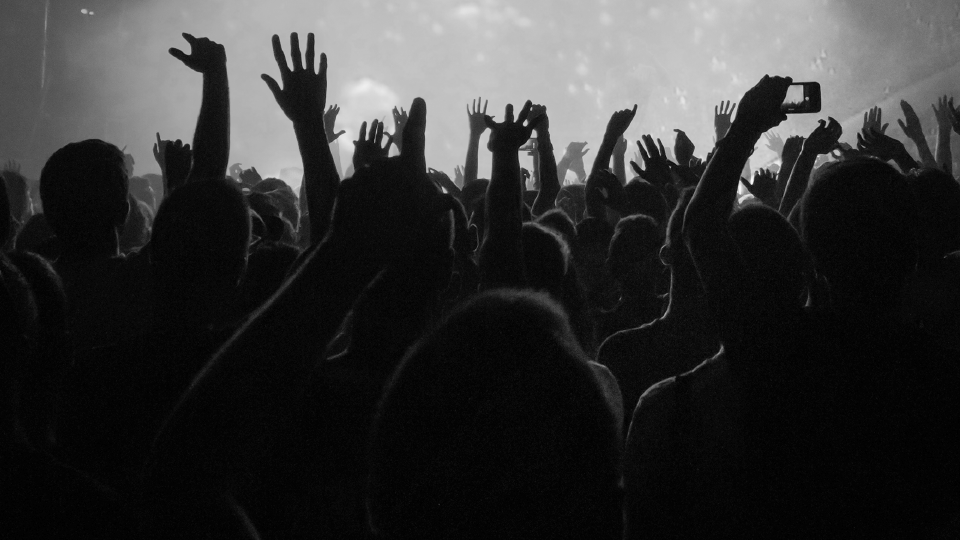 A young woman who was not subjected to female genital mutilation because of education and understanding within her family poses for a photo. Her family is part of the Dawoodi Bohra community.
A young woman who was not subjected to female genital mutilation because of education and understanding within her family poses for a photo. Her family is part of the Dawoodi Bohra community and other members of her family have received the procedure years prior.
Image: Michelle Siu for Global Citizen
Putting an End to FGM Using A "Canadian Approach"
Admittedly, FGM in Canada is not an easy issue to tackle. Data and analysis is lacking, but so too is awareness.
"Research in itself is not that simple. What are you going to do, for every practicing community are you going to check a child, to see if they got it done or not done, how do you interview them? Is it the government's right to interview children and parents, and ask them whether they got it done?" Tavawalla-Kirtane said.
It also cannot just be about criminalization and citizenship. The country needs to focus its efforts on improving support for survivors and families, as well as improving education on FGM in Canada — and not just from the standpoint of what it is.
Professionals need to be trained to address it when it's reported, teachers need to be trained to spot a child who may be at risk or who has already undergone it, medical professionals need to be prepped on how to sensitively care for someone who experienced FGM.
But for right now, a step in the right direction is the inclusion of a warning on FGM as a crime in Canada's citizenship guide, and focusing on urging world leaders to enact and support the implementation of laws that protect girls and criminalize FGM. Help end this harmful practice for good. Take action here.