Editor's note: This article is related to the 2019 Global Citizen Festival — head here to find out all about the 2023 Global Citizen Festival. 
You've taken action — you've called your representative about supporting girls' education, signed a petition to prevent ocean plastic, and tweeted about the Great Green Wall. 
You've earned tickets. 
And now you're going to the Global Citizen Festival in New York City to see Queen + Adam Lambert, Pharrell Williams, Alicia Keys, One Republic, H.E.R., Carole King, and more. You're excited to hear our hosts — including Deborra-lee Furness, Hugh Jackman, Matt Bomer, Connie Britton, Rachel Brosnahan, and more — talk about how to #PowerTheMovement to end extreme poverty by 2030. 
Read More: Here's Who Is Playing Global Citizen Festival 2019 in New York City
You've got questions. We've got answers. 
Here's literally everything you need to know about attending the Global Citizen Festival.
OK, real talk: What are the two most important things to know about attending the festival?
1. Bring a PRINTED TICKET to the venue. 
2. Get to the venue EARLY for the best experience. 
How do I download my tickets? 
Once Ticketmaster has emailed you about your tickets, you have about 72 hours (or the time until the show) to download them. Log in to your Ticketmaster account, and go to "My Tickets." Click download tickets. PRINT YOUR TICKETS at home and bring them to the show. 
Are mobile tickets accepted? 
No. One more time for the people in the back: You must have a PRINTED COPY of your ticket. 
Where is the festival located? 
The Global Citizen Festival takes place on the Great Lawn of Central Park in Manhattan. 
What time should I get there? 
Doors open at 2 p.m. For general admission tickets, it's best to arrive early to beat the line and get a spot closes to the stage. 
In past years, GA ticket holders were guided into separate pens on a first-come, first-serve basis. This year, there will be large sections of open field for you to move around, allowing you to move freely throughout the Great Lawn during the event and coordinate with friends who may arrive later, with some separate sections close to the stage.
How many entrances will there be? 
There will be five entrances — two for general admission, one ADA entrance, one for Citi Premium VIP and Global VIP, and one for Ultimate VIP. 
The two general admission entrances are located on either side of the park, with the West gate at the intersection of 72nd St. and Central Park West and the East Gate at the intersection of 72nd St. and 5th Ave. 
For those visual learners out there, here's a map!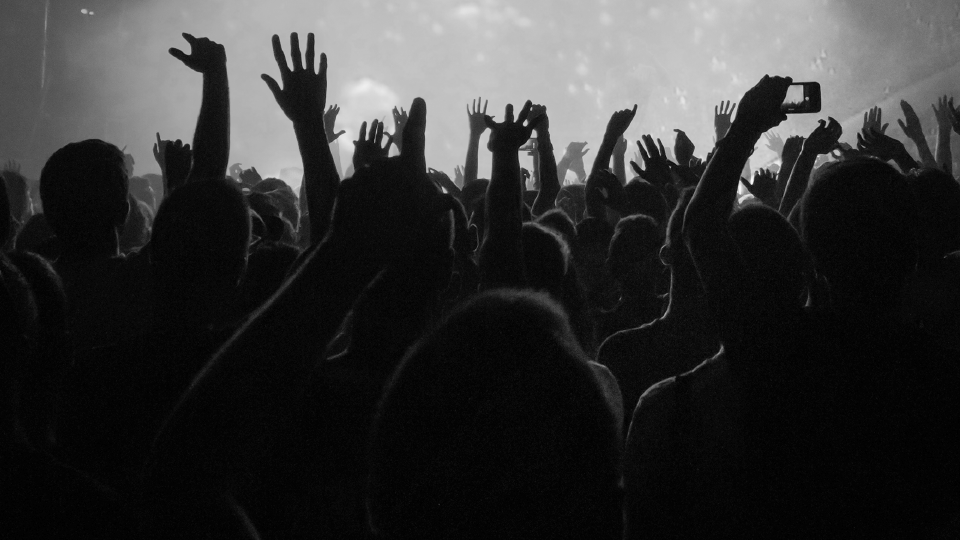 I'm from out of town. How do I get to the venue?
There will be no designated parking at the venue.
For West Gate entry tickets, you can take the A, D, or 1 train to 59th Street-Columbus Circle and walk to the 72nd Street entrance of the park. You can also take the B or C train to the 72nd Street station.
If you have VIP tickets, please take the B or C train and exit at the 81st Street station.
For East Gate entry tickets, you can take the 4 or 6 train to 68th Street-Hunter College, 77th Street, or 86th Street, and walk to the 72nd Street entrance.
You could also take advantage of New York City's extensive bike share network, and save the environment at the same time.
If you plan to be dropped off in a car, the East ticket line begins at East 72nd and 5th Ave and the West ticket line forms at West 72nd and Central Park West.
You can also use code GCF19 for 10% off a Lyft ride to or from the event. They'll donate $5 to Global Citizen for every ride taken with the code. Terms apply.
I am a person living with a disability. What kind of accessibility accommodations will you have?
There is a dedicated ADA section for people with disabilities to enjoy the show with their friends and familly. The entrance to this section is off the Metropolitan Museum of Art on East 84th Street and Fifth Avenue. From this section there will be a clear view of an ASL interpreter throughout the show.
Accessibility Staff will be stationed throughout the section. The festival will also have accessible toilets and service animals are welcome, but not recommended due to the length of the event. Metal straws will also be available upon request. Find out more about our accessibility measures at the festival here.
What can I bring to the event? 
The most important item to remember to bring a PRINTED COPY of your ticket.
You CANNOT bring food items or liquids. 
We encourage you to bring an empty, hard-sided plastic, wide mouth, reusable water bottle like a Nalgene bottle or similar. You'll be able to refill it at water stations provided by MSNBC throughout the park. Single-use/store-bought bottles of water will have their caps removed at the gates. Metal water bottles, such as Swells or hydroflasks, and glass bottles are not allowed and will be confiscated. Drinks are also available for purchase in the park and will have their caps removed.
You can also bring cell phones, digital and film cameras (non-pro), disposable cameras, ear plugs, fanny packs, small beach towels, strollers (with toddler/infant), sun block, sunglasses, walkie talkie, bags that are 12" x 6" x 12" and smaller, single-pocket drawstring bags, and towels smaller than 30''x70'' are allowed.
What can't I bring to the event? 
There's a whole laundry list of items you cannot bring — backpacks, bicycles or scooters, blankets, CamelBaks, chains/chain wallets, cameras larger than point-and-shoot, chairs, coolers, fireworks, flags, frisbees, glass/metal containers, illegal drugs/paraphernalia, laser pens or similar focused light, lighters, musical instruments, pets/animals, selfie sticks, skateboards, smoking, sports balls, tents, tripods, umbrellas, unlicensed vending of any kind, weapons, video recording equipment, NCT Fanlights, and water squirt guns.
Seriously, cool it with the water squirt guns. Summer's over. 
I'm hungry. What's on sale at the venue?
There will be an array of food options for sale at the festival, but no alcohol on sale, in accordance with Central Park rules. You can also purchase Global Citizen merchandise, including tank tops, sweatshirts, water bottles, and reusable straws — so you can rock out with GC all year long. 
Is there a latest arrival time? 
No. You can come into the park as long as music is still playing (until 10 p.m.).
But again, the earlier you get to the venue the better your view — and your experience — will be. 
Is my ticket code valid for one or two tickets? 
The code you were emailed is for two tickets. Once you've redeemed your code, you'll be given two tickets. 
What else can I do in the park? 
There will be a number of Global Citizen partner-led stalls where Global Citizens can take actions, take pictures, play games, and more. 
What do I do if there's an emergency? 
First and most importantly, stay calm. There will be security personnel who are trained to deal with any and all medical emergencies. In the case of other types of emergencies, follow the directions of security personnel and pay attention to messages and instructions from Global Citizen. 
Text GLOBAL to 692692 (NYCNYC) to sign up for NotifyNYC and receive important notifications about the Global Citizen Festival from the City of New York.
When you get to the park, make sure you are aware of the nearest exits. This year, there will be enhanced lighting and signs showing exit paths out of the park.
So, what are the two most important things to know about attending the festival?
1. PRINTED TICKET.
2. GET THERE EARLY. 
Other questions? Check out our Frequently Asked Questions page. 
---
The 2019 Global Citizen Festival in New York will be presented by Citi and Cisco and in association with our Production Partner, Live Nation. MSNBC, Comcast NBCUniversal, and iHeart will serve as Presenting Media Partners and will air a live simulcast of the Festival on MSNBC and on iHeart Radio Stations. The Festival will also be livestreamed on YouTube and Twitter, presented by Johnson & Johnson.
Proud partners of the 2019 Global Citizen Festival include Global Citizen's global health partner and major partner Johnson & Johnson, and major partners P&G, Verizon, and NYC Parks.