By Katy Migiro
NAIROBI, April 19 (Thomson Reuters Foundation) - Lisa Shannon, a U.S. women's rights campaigner, scrolled through photos on her laptop, stopping at a picture of a dead baby in a plastic bag on a dumpsite in Somalia, a brutal illustration of what women do when they are not able to control their fertility.
She took the picture during a month-long trip around East Africa to talk to women about reproductive health and the likely impact of U.S. President Donald Trump's ban on financing foreign groups that provide abortions.
Take Action: Tell World Leaders to Protect the Health of Girls and Women Everywhere
"Girls are so desperate, they operate in denial," she said, seated in an outdoor cafe in the Kenyan capital, Nairobi.
"They give birth in secret and then dump the newborns."
Unwanted babies are left to die in toilets and garbage sites across the Somali capital, Mogadishu, every week, Shannon said.
It is a taboo for women to have sex outside marriage in Somalia, where only 15 percent of women use contraceptives, the United Nations Population Fund (UNFPA) says.
In one of his first actions as president, Trump reinstated a policy known by critics as the "global gag" rule, which withholds U.S. funding for international organizations that perform abortions or tell women about legal options for abortion.
Read More: Everything You Need to Know About the Global Gag Rule
The move is likely to lead to a $600 million shortfall for abortion services, according to the Dutch government, which has set up a fund to plug the gap.
"We think cutting foreign aid is okay because we are not actually looking at the human face of it," said Shannon, who was sent to East Africa by Population Connection, a Washington-based pro-abortion and family planning charity.
"These are real people and there is a real human cost."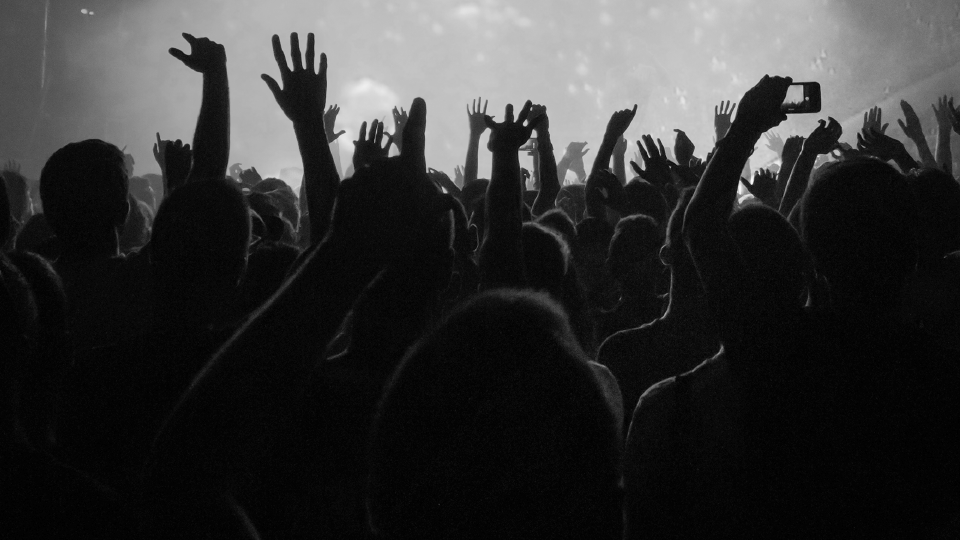 Image: TRF/Katy Migiro
In Democratic Republic of Congo and Kenya, Shannon heard about women overdosing on malaria pills to induce an abortion or risking their lives at backstreet "curtain clinics."
"Choice is not a kind of abstract political notion," Shannon said, using the language of the U.S. abortion debate, which is split between "pro-choice" and "pro-life" supporters.
"The choice is who dies?"
Read More: $190M Raised at #SheDecides Conference to Challenge Trump's Global Gag Rule
Kenya's oldest family planning provider, Family Health Options Kenya, will lose 60 percent of its funding as a result of the global gag rule, and plans to close half of its 17 clinics nationwide.
It has already started charging clients for birth control.
Many poor women will stop coming, Shannon predicted, after meeting one client, a 17-year-old girl who earns $80 a month having sex in nightclubs to support her mother, siblings and her baby, born after she had sex with an older man to buy food.
"What you are talking about is condemning these girls to a life they will never be able to get out of," she said.
Read More: The Real Effects of the Global Gag Rule, According to a Women's Health Expert
The United States said this month it will stop funding UNFPA, which focuses on family planning, maternal and child health, because the agency supports "coercive abortion or involuntary sterilization" – a charge UNFPA denies.
Shannon recalled meeting a Congolese woman, who was pregnant with her thirteenth child because she had no access to contraception and could not refuse sex with her husband because he would leave her.
"It's getting them deeper and deeper in poverty," she said.
"We can give a lot of money to HIV prevention and malaria prevention but if you are not addressing the basics of half the human race's bodily autonomy, we are simply not going to progress."
(Reporting by Katy Migiro @katymigiro; Editing by Katie Nguyen. Please credit the Thomson Reuters Foundation, the charitable arm of Thomson Reuters, that covers humanitarian news, women's rights, trafficking, property rights and climate change. Visit http://news.trust.org to see more stories.)