Editor's note: This article was originally published on Dec. 21, 2020, and has been regularly updated to include additional public figures receiving the COVID-19 vaccine.
---
As COVID-19 vaccines begin to reach more countries, a sense of hope is developing around the world that the worst of the pandemic may soon be over.
But the next big challenge is to convince the public to get vaccinated once doses become available. Some people may be skeptical of the COVID-19 vaccine given the extraordinary speed at which it was developed, while others continue to believe false claims that the virus is not real or that immunizations are used to harm or control people.
The lack of public confidence in a vaccine could be the final barrier to eradicating the virus that has harmed and killed over 2.5 million people around the world. 
In order to boost public trust in the safety and efficacy of COVID-19 vaccines, celebrities and politicians have begun to use their platforms to share their own experiences in receiving the shot. 
These public figures below are spreading awareness on the importance of getting vaccinated and encouraging their followers and supporters to do so as soon as they can, for the benefit of all of society. 
---
1. Prue Leith
The 80-year-old Great British Bake Off judge became one of the first people to receive the COVID-19 vaccine. She got her shot on Dec. 15, a week after the UK began its rollout of the vaccine to the elderly, health care workers, and care home residents. After receiving her first dose of the Pfizer-BioNTech vaccine, Leith described the process as "amazing" and "so efficient."
Who wouldn't want immunity from #Covid19 with a painless jab?? #vaccinepic.twitter.com/BP8VTvAF9u

— Prue Leith (@PrueLeith) December 15, 2020
---
2. Ian McKellen
The celebrated British actor, who starred in The Lord of the Rings and the X-Men franchises, received his first jab of the COVID-19 vaccine on Dec. 16 at the Queen Mary University of London. After completing the process, McKellen, who is 81 years old, said he felt "very lucky," and has "no hesitation recommending it to anyone."
'I really hope that, as more people get vaccinated, we will move further along the path back to a more normal way of life.'
⁰Sir @IanMcKellen joins the thousands of people who have now safely received the first dose of the #CovidVaccine. https://t.co/1e3nCAUFcBpic.twitter.com/FFW6jrKqEg

— NHS England and NHS Improvement (@NHSEngland) December 16, 2020
---
3. President Joe Biden
While still US president-elect, Biden publicly received his shot of the Pfizer-BioNTech vaccine on Dec. 21 at Christiana Hospital in Newark, Delaware. He thanked health care workers and also said the Trump administration deserves credit for its work on Operation Warp Speed, which helped to deliver a quick vaccine.
His colleagues Speaker of the House Nancy Pelosi, Sen. Elizabeth Warren, and Rep. Ayanna Pressley have also shared pictures of their immunization experiences, encouraging the public to take the first opportunity available to get vaccinated in the months to come.
President-elect @JoeBiden receives the COVID-19 vaccine. "I'm doing this to demonstrated that people should be prepared, when it's available, to take the vaccine. pic.twitter.com/WSRtz3xmLt

— CSPAN (@cspan) December 21, 2020
---
4. Former Vice President Mike Pence
While still vice president of the United States, Pence got his first dose of the Pfizer-BioNTech vaccine in a televised appearance on Dec. 18 in an effort to boost public confidence in the safety and effectiveness of the vaccine. He touted the vaccine as a "medical miracle" and emphasized the reliability of its record-breaking development process. 
Polls show Republicans are nearly 20 percentage points less likely than Democrats to get vaccinated for the virus, which means Pence's publicized appearance could help sway his party's voters to instill more trust in the COVID-19 vaccine.
Sens. Mitch McConnell, Mitt Romney, and Marco Rubio also posted pictures of themselves receiving the vaccine and emphasized its safety and efficacy. 
We want to ensure every American: While we cut red tape, we have cut no corners when it comes to the development of this SAFE and EFFECTIVE vaccine. pic.twitter.com/aKAEzxUVd6

— Mike Pence (@Mike_Pence) December 18, 2020
---
5. Rep. Alexandria Ocasio-Cortez
The New York representative also received the Pfizer-BioNTech on Dec. 18. But instead of broadcasting the experience in a televised event, she shared the process through her Instagram story to her 8.2 million followers on the social media platform. Ocasio-Cortez also posted information about potential side effects, safety, and the efficacy of the vaccine.
If you have any questions or unease about the COVID vaccine, I got you!

I'd *never* ask you to do something I wasn't willing to do myself.

Yday per national security policy (PPD40), Congress began getting vaccinated.

I took the jab & am here to answer your questions. Ask away! pic.twitter.com/ZyBgXi7kRl

— Alexandria Ocasio-Cortez (@AOC) December 19, 2020
---
6. Joe Park
The 37-year-old Bachelorette star became a fan favorite in the current season of the show for being a "pure soul" and "too good for this world." But besides being a beloved reality TV celebrity, Park is an anesthesiologist in New York who just received the COVID-19 vaccine on Dec. 17. Like Ocasio-Cortez, Park documented his immunization experience through an Instagram story, and also posted an informational video about the vaccine on his Instagram feed.
---
7. Stephanie Elam
The Los Angeles-based CNN correspondent took part in a COVID-19 vaccine trial, receiving a shot on Dec. 9 at Ark Clinical Research in Long Beach, California. Elam shared her experience through a video and first-person piece for CNN, hoping that she can help "demystify" the process for people with hesitation, especially people of color.
Public opinion data consistently shows that Black Americans have the least interest in getting a COVID-19 vaccine among other racial groups, with only 42% saying that they would "definitely" or "probably" get it as of November.
"As a Black American, I do hope that other Black Americans will see this and say, 'OK, I can have more faith in our science here,'" Elam told People. "But if there's anyone who connects with this or feels influenced by this, that is fantastic."
Science can help save lives. I put my body where my mouth is and signed up for a Covid-19 vaccine trial. Here's my experience. https://t.co/XIG3Jqw4Ta

— Stephanie Elam (@StephanieElam) December 12, 2020
---
8. Sanjay Gupta
CNN's chief medical correspondent has been on the news almost daily this year providing insight and expertise on the COVID-19 virus and vaccine. But when he's not on TV, Gupta is at the hospital assessing and operating on patients, making him a high-risk health care worker. On Dec. 18, he received his first shot of the COVID-19 vaccine at Grady Memorial Hospital in Atlanta as the process was televised on CNN.
Our good doc gets vaccinated! A great day for all of us @drsanjaygupta. Watch as he and Dr. Valerie Montgomery Rice @MSMPres get the @pfizer vaccine. pic.twitter.com/YgK9YNV4Jm

— Poppy Harlow (@PoppyHarlowCNN) December 18, 2020
---
9. Lionel Blair
Best known in the UK for presenting the quiz program Name That Tune, the 92-year-old actor received his first shot of the COVID-19 vaccine on Dec. 16 in Surrey, England. After being filmed getting the jab, Blair said, "I'm hoping it's going to make me live a bit longer. And seeing my grandchildren and children growing up. The whole thing means a great deal to me," the Daily Mail reported.
Veteran entertainer Lionel Blair says he's very thankful to get the COVID-19 vaccine, at @EpsomRacecourse - home to a temporary vaccination centre. pic.twitter.com/9YisJ25w8Q

— Channel 5 News (@5_News) December 16, 2020
---
10 & 11. Queen Elizabeth & Prince Philip
Britain's Queen Elizabeth and the Duke of Edinburgh received their COVID-19 vaccinations on Jan. 9, 2021, according to Buckingham Palace, administered by a household doctor at Windsor Castle. 
The Queen, 94, and Prince Philip, 99, are among the around 1.5 million people in the UK who have received at least one dose of the vaccine so far, according to the BBC — with those over 80 years old being prioritized. 
Queen Elizabeth II, 94, and the Duke of Edinburgh, 99, have received their Covid-19 vaccinations, a Buckingham Palace spokesperson said. https://t.co/XTswCAuwk0

— CNN (@CNN) January 9, 2021
---
12. Sir David Attenborough
It has happened!
The legendary 94-year-old nature broadcaster — and British crown jewel — has officially been vaccinated. His representatives confirmed the news on Jan. 12, although we don't know which vaccine he received or when.
He has been isolating at his home in London, according to the BBC.
Excellent news!https://t.co/IdqTNHkBFn

— Metro (@MetroUK) January 12, 2021
---
13. UN Secretary-General António Guterres
UN Secretary-General António Guterres received his first dose of the COVID-19 vaccine on Jan. 28. The 71-year-old joined a group of New Yorkers in his age range at the Adlai Stevenson School in the Bronx, New York, where they received their vaccines. 
 After receiving his jab, Guterres wanted to "say how important it is for everyone, everywhere, to be vaccinated. 
"My appeal is for all to take profit of the opportunities [that] exist and to be vaccinated as soon as they can," he said.
I was fortunate and grateful to get the first dose of my #COVID19 vaccine today.

We must get to work to make sure the vaccine is available to everyone, everywhere.

With this pandemic, none of us are safe until all of us are safe.

✌ for #Vaccinatedpic.twitter.com/OpCVJloY7W

— António Guterres (@antonioguterres) January 28, 2021
Guterres has stressed the importance of making vaccines affordable and accessible to everyone worldwide and hopes that by publicly taking the vaccine, he can encourage people to get vaccinated. 
In a tweet, Guterres also said that "solidarity is crucial in our global fight against the pandemic."
I am very thankful to the City of New York for including @UN staff and diplomats in their #COVID19 vaccination programme.

Solidarity is crucial in our global fight against the pandemic.pic.twitter.com/z9WXm60OiS

— António Guterres (@antonioguterres) January 29, 2021
---
14. Dolly Parton
Country music star Dolly Parton has been an outspoken advocate for the development and distribution of COVID-19 vaccines since the early stages of the pandemic, donating $1 million to Vanderbilt University Medical Center to fund early research of possible treatments and cures last spring. She finally got the first dose of the Moderna vaccine her donation helped fund on March 2, filming the experience for her fans.
She also sang one of her most famous songs, "Jolene," switching a few words around to encourage people to get the vaccine when they are eligible. "Vaccine, vaccine, vaccine, vaccine," she sang. "I'm begging of you please don't hesitate."
Dolly gets a dose of her own medicine. @VUMChealthpic.twitter.com/JMPQb6zJWd

— Dolly Parton (@DollyParton) March 2, 2021
---
15. Hugh Jackman
Actor, producer, and Global Citizen Ambassador Hugh Jackman posted a photo of himself on Twitter getting inoculated against COVID-19, giving the camera a thumbs up to encourage others to get the vaccine when they are eligible.
"Wolverine's healing ability can't save me from COVID," Jackman wrote, referring to his beloved X-Men character. "But the vaccine can. Get it!"
Wolverine's healing ability can't save me from COVID. But the vaccine can. Get it! pic.twitter.com/oMuYiqr6Jr

— Hugh Jackman (@RealHughJackman) April 8, 2021
---
16. Ryan Reynolds
Actor Ryan Reynolds shared with fans that he had received the COVID-19 vaccine in the only way he knows how: by making a joke.
Reynolds captioned the Instagram post of him getting vaccinated, "Finally got 5G."
---
17. Greta Thunberg
The 18-year-old Swedish climate activist, known for her climate strikes and powerful calls for environmental action from world leaders, got her first COVID-19 vaccine dose on July 27. The rollout of vaccines for young people and low- and middle-income countries has been staggered as many nations struggle to obtain vaccines. Thunberg announced her vaccination on Twitter to her 5 million followers while using the opportunity to highlight inequalities and promote vaccine access for all. 
Today I got my first COVID-19 vaccination dose. I am extremely grateful and privileged to be able to live in a part of the world where I can already get vaccinated. The vaccine distribution around the world is extremely unequal. 1/2 pic.twitter.com/C7vVEpEiGt

— Greta Thunberg (@GretaThunberg) July 27, 2021
"I am extremely grateful and privileged to be able to live in a part of the world where I can already get vaccinated," she posted along with her bandaged selfie. "The vaccine distribution around the world is extremely unequal." 
Thunberg continued the thread by quoting vaccine statistics from the New York Times that show the wealth gap correlation with countries unable to obtain vaccines.
---
18. Tanzania's President Samia Suluhu Hassan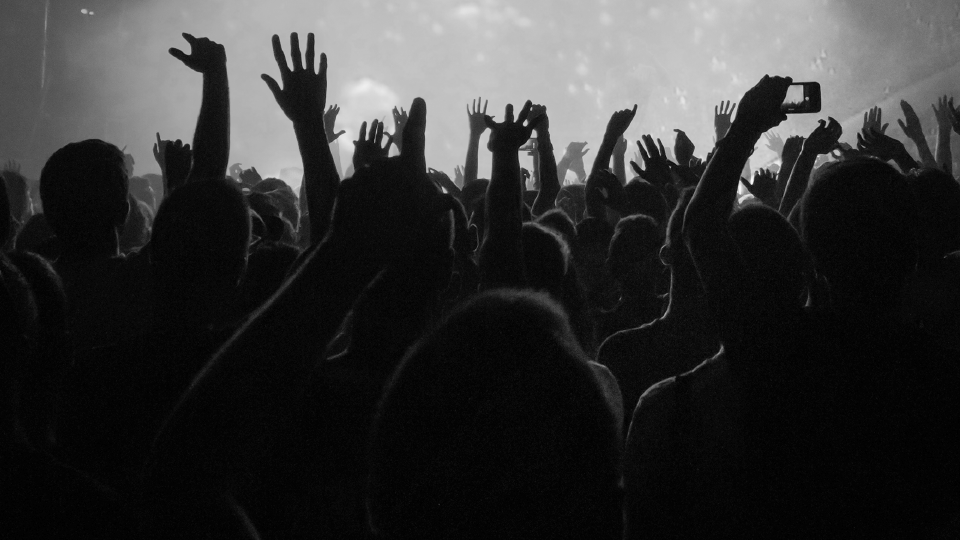 Tanzaian President Samia Suluhu Hassan is vaccinated in Dodoma, Tanzania, July 28 2021. In a major breakthrough for one of the world's last countries to embrace COVID-19 vaccines, Hassan kicked off the vaccination campaign by publicly receiving a dose.
Image: Domasa Sylivester/AP
Tanzania's President Samia Suluhu Hassan has led by example as she received her COVID-19 vaccine on July 27, kicking off the country's vaccine campaign. This marks a significant turnaround for the country, whose former president, John Magufuli, was publicly sceptical of the vaccine and continuously played down the virus, brushing away the need for masks and COVID-19 precaution, and calling for prayer instead. 
The country's health officials previously announced that it had no plans to secure COVID-19 vaccines, but since President Hassan took leadership in March, she has overseen the implementation of a plan to deal with the virus and ensured that the country procures vaccines. Before receiving her Johnson & Johnson shot in Tanzania's capital, Dar-es-Salaam, the president said: "We will make sure our country has enough vaccines for those who are willing to be vaccinated." 
The country's vaccine rollout is underway and with it there will be a public education campaign run by the government to help counter vaccine misinformation and boost vaccine confidence. Hassan has also taken it one step further and pledged to invest in Africa's vaccine production after meeting with Africa CDC director, Dr. John Nkengasong the day before she was vaccinated.