Why Global Citizens Should Care
The COVID-19 pandemic is a global health threat, but lower-income countries have fewer resources to combat the virus and keep people safe. The United Nations is calling on countries to work together to ensure equitable distribution of treatments and vaccines. You can join us in taking action on this issue here by supporting the ACT-Accelerator. 
---
After months of unfathomable suffering, the first COVID-19 vaccination in the United States took place on Monday, marking a pivotal turn in the country's fight against the virus.
Intensive care unit nurse Sandra Lindsay is believed to have been the first person to receive the vaccine in the US. Lindsay, who has treated some of the sickest COVID-19 patients for months, was given the vaccine at Long Island Jewish Medical Center in the New York City borough of Queens, according to Reuters. 
The momentous occasion was livestreamed on the Twitter feed of New York Governor Andrew Cuomo, whose state was an early epicenter of the country's COVID-19 outbreak.
"It didn't feel any different from taking any other vaccine," Lindsay said. "I feel hopeful today, relieved. I feel like healing is coming. I hope this marks the beginning of the end of a very painful time in our history. I want to instill public confidence that the vaccine is safe."
Lindsay received the Pfizer/BioNTech COVID-19 vaccine, which won emergency-use approval from the US Food and Drug Administration (FDA) on Friday after it was found to be 95% effective in preventing illness from the virus.
A second vaccine candidate, developed by Moderna and found to be 94.5% effective, is scheduled to be considered for emergency-used approval by the FDA on Thursday.
With both of these vaccines approved, the US could have about 40 million doses distributed by the end of this month, according to Moncef Slaoui, chief adviser to the US government's COVID-19 vaccine initiative, Operation Warp Speed. That would be enough to vaccinate 20 million people, as both the Pfizer and Moderna vaccines require two doses.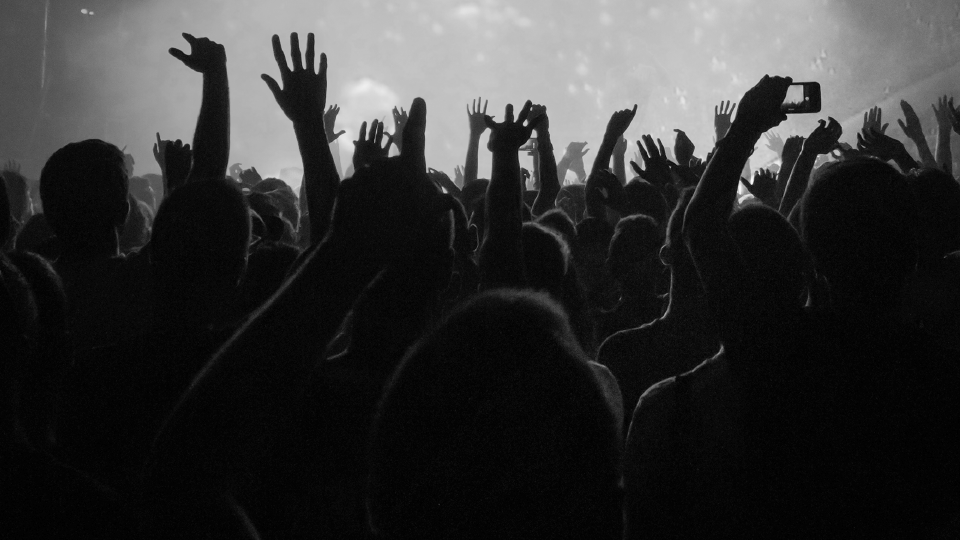 Nurse Annabelle Jimenez, left, congratulates nurse Sandra Lindsay after she is inoculated with the Pfizer-BioNTech COVID-19 vaccine, Monday, Dec. 14, 2020, at the Jewish Medical Center, in the Queens borough of New York.
Nurse Annabelle Jimenez, left, congratulates nurse Sandra Lindsay after she is inoculated with the Pfizer-BioNTech COVID-19 vaccine, Monday, Dec. 14, 2020, at the Jewish Medical Center, in the Queens borough of New York.
Image: Mark Lennihan/AP
Health care workers and elderly residents of long-term care homes will be vaccinated before the rest of the population since they are the most vulnerable populations. 
By the end of March, the US government expects more than 100 million people, or about 30% of the country's population, to be immunized. And by May or June, the US could reach herd immunity, which requires 75% to 80% of the population to be immunized, Slaoui said.
"It's a very dark season for us, but it's also extraordinary that we have a vaccine less than a year after this virus has emerged," Dora Mills of MaineHealth, a network of 12 hospitals in Portland, Maine, told the BBC. "If the efficacy and safety data hold up, this is likely [to be] the greatest public health and scientific achievement of our lifetime."
Despite the record-breaking time frame of vaccine development, there are still challenges to come in terms of distribution. 
One of the main difficulties is keeping the vaccine stored at its required temperature to remain effective. The Pfizer vaccine, for instance, needs to be kept at -70 degrees Celsius (-94 degrees Fahrenheit), an extremely cold environment that requires enormous quantities of dry ice, specialized ultra-cold freezers, and GPS-enabled thermal sensors. 
"This is the most difficult vaccine rollout in history," US Surgeon General Jerome Adams told Fox News on Monday. "There will be hiccups, undoubtedly, but we've done everything from a federal level and are working with partners to make it go as smoothly as possible."
The United Kingdom started vaccinating its residents last week, and Canada is expected to join the US in delivering its first shots on Monday.
As more countries secure COVID-19 vaccine doses and begin their inoculation programs, it will be telling to see which countries gain access first, and which ones are left behind. 
In September, a coalition of 156 countries agreed on a landmark deal to prioritize the equitable distribution of any new COVID-19 vaccine between developed and developing countries. Out of the 156 countries, 64 are classified as higher-income countries while 92 are low- and middle-income.
Whether wealthier countries will stick to their promises and refrain from hoarding tendencies is still up in the air, but the failure to do so will cause the pandemic to go on for longer, and result in many more unnecessary lives lost. 
---
Launched in April by seven global partners, the ACT-Accelerator is a unique coalition aimed at accelerating global efforts against the COVID-19 pandemic. Its members are working together to develop tests, treatments, and vaccines as quickly as possible, while also strengthening the world's most fragile health systems. 
But the organization desperately needs financial support from governments around the world. You can join us in calling on world leaders to fund the ACT-Accelerator by taking action here.