The highly anticipated United Nations Climate Change Conference (COP26) is coming to a close this week, sending leaders and activists home to resume their domestic roles, take on new responsibilities, and hopefully enact change.
The conference kicked off with a $1.7 billion pledge from countries and philanthropists to help Indigenous peoples and local communities continue protecting rainforests and lands. Whether leaders will stick to their pledges or not is still to be seen, but COP26 has made one thing very clear: the critical Indigenous voices that emerged from the COP26 crowds cannot continue to be ignored.
The history of Indigenous participation at COPs throughout the years reflects an ongoing lack of representation at decisive forums for the minority groups responsible for protecting 80% of the world's biodiversity. Although Indigenous peoples have been recognized as a formal constituency at the climate change conferences since 2001, their rights have been continuously ignored and violated by 26 years of COP climate policy.
At COP21 in 2015, the Local Communities and Indigenous Peoples Platform (LCIPP) was established under the Paris agreement to ensure the consideration of the rights of underserved communities. Despite these efforts, Indigenous advocates have regularly criticized negotiations for the lack of actual power given to the communities who stand to lose the most to climate change. 
"Many of our Indigenous communities suffer the consequences of poorly guided international and regional policies that have direct impacts on our frontline communities," said Ben Yawakie, a climate justice organizer for the NDN Collective, to Mic.
Indigenous communities offer nature-based solutions to climate change and often lead the charge against oil companies and fossil fuel polluters. With a "code red" warning from the latest Intergovernmental Panel on Climate Change report, and increasingly severe consequences of global warming taking shape in extreme weather, wildfires, and extinction, Indigenous people are on the precipice of losing natural resources, cultures, and the lands they call home. Their calls to action are more urgent than ever, which is why at this year's COP and beyond, the world must start listening. 
Here are five Indigenous activists and movements you should know about. 
1. Helena Gualinga
Honestly, so disappointed at media.
The Amazonian youth from Brazil and Ecuador lead the entire march today in Glasgow and were up on the main stage for almost 30 minutes. Frontline people at the FRONT LINE. Yet no coverage. This is what invisiblization looks like. #COP26pic.twitter.com/VaggARUA2C

— Helena Gualinga (@SumakHelena) November 6, 2021
The fight to protect the environment on the Amazon rainforest front spans generations, and 19-year-old Helena Gualinga is all too familiar with this struggle. Gualinga grew up on the climate front line, daughter of Noemí Gualinga, leader of the Indigenous Kichwa Sarayaku people of the Ecuadorian Amazon. From her entrance into the world, Gualinga saw her community fighting for its rights; the year she was born, an oil company entered the Sarayaku community without consent, inciting pushback from its protectors. 
Gualinga's life has been defined by a fight for the environment, visibility for the diverse range of Indigenous communities around the world, and her family. Her sister, Nina Gualinga, and aunt, Patricia Gualinga, are also notable Indigenous climate activists.
Amazon Indigenous youth from Ecuador & Brazil lead the Youth Climate Strike at #COP26, demanding #LandBack and for banks to Divest from Amazon Destruction! pic.twitter.com/yV0sgisb5v

— Andrew E. Miller (@AmazonMiller) November 5, 2021
At COP26, Gualinga has stood with youth-led movements protecting the Amazon and urging divestment from the destructive industries infringing on Brazilian and Ecuadorian Indigenous rights. She has also been vocal about the lack of reporting covering the movements. 
"Honestly, so disappointed at media. The Amazonian youth from Brazil and Ecuador lead the entire march today in Glasgow and were up on the main stage for almost 30 minutes," Gualinga wrote on Twitter. "Frontline people at the FRONT LINE. Yet no coverage. This is what invisiblization looks like."
2. NDN Collective
Indigenous people from around the world, including @IENearth and @ndncollective lead a march of 150,000 people in the freezing Glasgow rain today outside #COP26

Clear calls from Indigenous delegations for no false solutions, real action, and #LandBack. pic.twitter.com/cWTPWqWKBs

— Honor the Earth (@HonorTheEarth) November 6, 2021
The NDN Collective, based in South Dakota, is a leading voice in North American Indigenous movements, campaigning on climate justice, ending violence and violations in Native territories, and the return of Native land to its people. 
The NDN Collective attended COP26, represented by eight members making up their Climate Justice team. The group participated in marches and events, advocating for Indigenous-led solutions to emissions reduction. The collective also participated in forums spotlighting the climate crisis in Tibet, speaking on colonialism, and on the importance of centering Indigenous voices. 
"This year's COP26 negotiations are some of the most timely discussions that will happen in the movement toward ending the perpetual cycles that keep us from addressing the climate crisis," said Lycia Maddocks, political director at NDN Collective, in a press release. "These convenings will set the standard to how we will go forward as a global community — our goal is for Indigenous people to have a voice in negotiations around actual, equitable solutions."
3. Minga Indígena 
Over 100 Indigenous people and supporters of the Minga Indigena Organisation have come all the way to Glasgow for COP26 to claim representation and space in decision making regarding climate justice. pic.twitter.com/gLjTSeJYPb

— Minga Indígena (@MingaIndigena) November 7, 2021
Minga Indígena is an expansive collective network of Indigenous groups from all over the American continent. From the Andes to Alaska, the group campaigns for autonomy for Indigenous peoples regarding their territories and humanity's respect for the earth as a living entity. 
The group has participated in UN climate conferences since 2014, leading marches and lending diverse voices to discussions. 
"Modern colonialism discriminates against collective and communal processes like Minga Indígena," said Calfin Lafkenche, the group's coordinator and Mapuche delegate. "The climate crisis is not just environmental, it is also social and racial."
2/. "We came here to #COP26 because we knew world leaders would be here. But these world leaders are not listening to our leaders; to the indigenous leaders"

Uboye Gaba from Mexico (& his 1 year old son, Mene)#COP26Glasgow@MingaIndigena#IndigenousPeoplesDay#IndigenousPeoplespic.twitter.com/mVpoZePx8Q

— Stefan Simanowitz (@StefSimanowitz) November 7, 2021
4. Hinduo Oumarou Ibrahim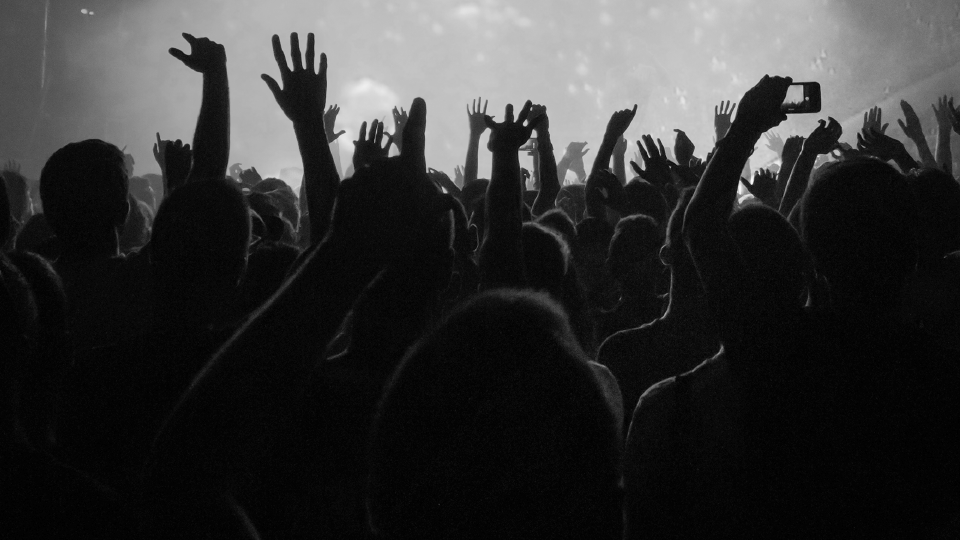 President of the Association for Indigenous Women and Peoples of Chad (AFPAT), Hindou Oumarou Ibrahim speaks during a session at the UN Climate Change Conference COP26 in Glasgow, Scotland, Nov. 2, 2021.
Image: Paul Ellis/Pool Photo/AP
Hinduo Oumarou Ibrahim is an Indigenous advocate and geographer from Chad, founder of the Association for Indigenous Women and Peoples of Chad (AFPAT), co-chair of the International Indigenous Peoples Forum on Climate Change, and UN Sustainable Development Goals (SDGs) advocate. 
At COP26 in Glasgow, Oumarou Ibrahim addressed world leaders on the importance of environmental preservation and listening to Indigenous voices.  
"In the Sahel, my people are the best architects of the Great Green Wall that avoids desertification and restores land degradation," said Oumarou Ibrahim onstage at COP26. "We do this as a duty, not as a job...We use our Indigenous peoples' traditional knowledge as a tool to protect nature. We don't stand in front of you as a victim. No. Today, we stand as climate champions."
"We, indigenous peoples, have a Ph.D. in reforestation and sustainable management of land."

At #COP26, @hindououmar showed world leaders why #IndigenousPeoples are climate champions — as well as nature's vital stewards.pic.twitter.com/IFNGdEvsft#TogetherForOurPlanet#ForNature

— UN Biodiversity (@UNBiodiversity) November 8, 2021
5. Xiye Bastida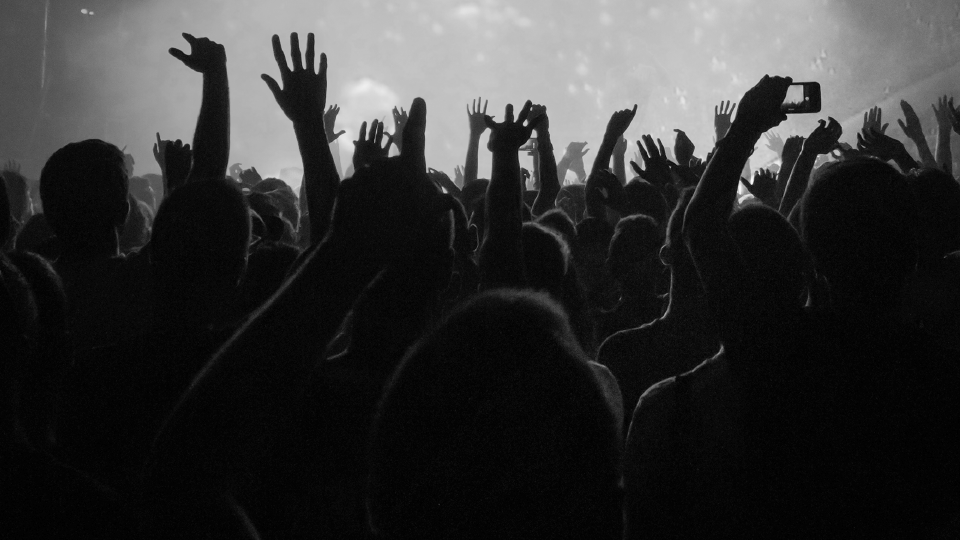 Climate activist Xiye Bastida speaks on stage at Global Citizen Live in Central Park.
Image: Kris Lori for Global Citizen
Xiye Bastida is a 19-year-old climate activist based in New York City. Bastida is a lead organizer for the youth climate strike movement Fridays for Future and co-founder of Re-Earth Initiative, which strives to make climate justice action accessible to all. Born and raised in Mexico into the Otomi-Toltec Indigenous nation, Bastida is another legacy activist, her parents having met at the First Earth Summit in 1992.
Bastida joined Global Citizen in 2019, speaking onstage at the Global Citizen Festival in Central Park with two fellow climate activists, Alexandria Villaseñor and Selina Neirok Leem. She took the stage in NYC again at Global Citizen Live in September this year, to call on world leaders to put an end to fossil fuels and invest in renewable energy. 
At COP26 in Glasgow, Bastida participated in a virtual discussion with Camila Cabello entitled "Say It With Science: Climate Change & The Threat to Our Health."
"When land is lost, when the effects of the climate crisis hit your home, you lose culture and you lose a part of yourself," Bastida said in response to Cabello's question regarding COP26 messaging from communities most affected by climate injustice.
Bastida spoke on the importance of including Indigenous and marginalized communities experiencing climate injustices in decision-making processes. 
"In the Paris agreement we got the 1.5 degree target instead of the 2 degree target of warming because island nations were represented, because at 2 degrees they're going to be underwater...We represent the future at these conferences," she said. 
Bastida delivered a message onstage at the Leaders Summit, criticizing delayed action and generational injustice. Bastida later tweeted out her disappointment of not being able to find a recording of her speech on the COP26 Twitter page.
Important thread by @AlexandriaV2005!

I wasn't going to share this, but after I spoke at the Leaders Summit and the COP 26 Twitter shared my speech, they deleted it shortly— what message does this send to activists who have fought to get here just for out demands to be ignored? https://t.co/EpOUoUFXDopic.twitter.com/3HQ6gsA0tB

— Xiye Bastida (@xiyebastida) November 3, 2021
"Sometimes it feels like the message of youth is put out in the world and reaches no one, but we have done our part— we showed up and spoke. Now it's your job to listen," wrote Bastida in a series of tweets. "Even when platforms are given, we can't plant the seed of change if you won't listen to our message."