World leaders gathered in Glasgow on Monday for the opening of the critical 12-day United Nations Conference on Climate Change (COP26) and delivered speeches from the global stage. 
Leaders, including those from major greenhouse gas emitting countries like the US, Canada, Spain, India, and more, spoke on Days 1 and 2 of the summit, including remarks on emissions reductions and funding for UN climate financing initiatives.  
The highly anticipated conference comes on the heels of the two-day Group of 20 (G20) Summit which took place in Rome over the weekend, where leaders fell short on climate commitments. You can read more about the outcomes of the G20 Summit, and how leaders fell short across vaccine equity, hunger, and climate action, here.
The gravity of the climate crisis is being highlighted by climate activists from around the world who have descended on Scotland for the conference. Advocates taking to the streets to demand immediate action included Greta Thunberg, Indigenous group Minga Indígena, environmental movement Extinction Rebelion, and scores of protestors from both developed and developing countries.
UK Prime Minister Boris Johnson kicked off the conference's opening ceremony where he spoke on the importance of reducing global emissions. Likening the crisis to a "doomsday device", Johnson delivered remarks on listening to science and the impact of a temperature increase on the global food supply and extreme weather. 
At COP26, world leaders are slated to address an increasingly urgent climate crisis, informed by a critical warning outlined by a "Code Red" report from the Intergovernmental Panel on Climate Change (IPCC) and multiple UN analyses that show the shortcomings of countries' current climate change mitigation plans.
Secretary General of the UN António Guterres took the podium to call out inaction and advocate for an end to "brutalizing biodiversity" and "killing ourselves with carbon." 
"Recent climate action announcements might give the impression that we are on track to turn things around. This is an illusion," said Guterres, citing a United Nations Framework Convention on Climate Change (UNFCCC) report that showed that with current national pledges, the earth is projected to warm 2.7 degrees Celsius beyond pre-industrial levels by the end of the century. 
At this year's COP26 it is absolutely vital that wealthy nations deliver on their climate financing pledges and mobilize at least $100 billion annually for developing countries to address climate change. Experts have outlined the need to keep the earth's temperature rise within 1.5 degrees Celsius but nations' current pledges do not reflect the actions the world needs to see.
COP26 must produce increased commitments through nationally determined contributions — emissions goals set by the Paris agreement — that effectively reduce temperature projections within the 1.5 degrees C goal, and that support people in overcoming the consequences of climate change already wreaking havoc on the world — and especially on vulnerable and marginalized communities.
Major countries that have disproportionately caused climate change, such as the US, UK, Brazil, and Canada were among the 110 signatories of a day two COP26 deal to end deforestation by 2030. Experts are skeptical as a previous agreement made in 2014 did not effectively slow deforestation, but the deal is definitely a step in the right direction. The pledge to end deforestation includes financing commitments toward Indigenous and local people who not only depend on forests for natural resources, but are also responsible for the protection of 80% of the earth's biodiversity.
Global Citizen and our partners are calling on countries, as well as companies, to commit to the Race to Zero pledge and cut emissions to align with the Paris agreement. For COP26 to be a success, our leaders must urgently make and act upon commitments and listen to science as well as activists on the front lines of the fight against climate change.
Pacific Climate Warrior @Brianna_Fruean of @350Pacific spoke at the #COP26 UN climate conference today.

"We are not drowning, we are fighting. This is my message from earth to COP." 💚✊🏽 pic.twitter.com/8EtgGOfnXO

— 350.org Europe (@350Europe) November 1, 2021
The eyes of the world are on Glasgow and the leaders that will decide the fate of the climate emergency.  While days one and two of the summit brought strong words in support of the mission to tackle climate change, leaders must act now  to change course and stave off global warming beyond 1.5 degrees C while ensuring marginalized and vulnerable people can overcome the effects of our planet's destruction that's already taking place. You can follow along with the summit, and learn more about whether pledges and commitments made by leaders amount to real climate action, with Global Citizen here and @GlblCtzn on social media. 
Here are some key moments from world leaders' opening speeches at COP26 on Monday and Tuesday — including leaders of those countries we've called out as particularly needing to take urgent and bold action, and those who are on the front lines of climate change's effects.
Mia Mottley, Prime Minister of Barbados
"Failure to provide the critical finance — and that of loss and damage — is measured, my friends, in lives and livelihoods in our communities. This is immoral, and it is unjust."
Mia Mottley, the prime minister of Barbados, delivered an impassioned speech at the opening ceremony, reminding countries that ongoing inaction to meet commitments in climate pledges and mitigation has failed those on the frontline of the climate crisis. She urged immediate action and called climate commitments relying on technologies that are not yet developed "at best reckless and at worst dangerous."
"For those who have eyes to see, for those who have ears to listen, and for those who have a heart to feel: 1.5 is what we need to survive. 2 degrees, yes [Secretary General] is a death sentence for the people of Antigua and Barbuda, for the people of the Maldives, for the people of Dominica and Fiji, for the people of Kenya and Mozambique — and yes, for the people of Samoa and Barbados." 
Pedro Sánchez, President of Spain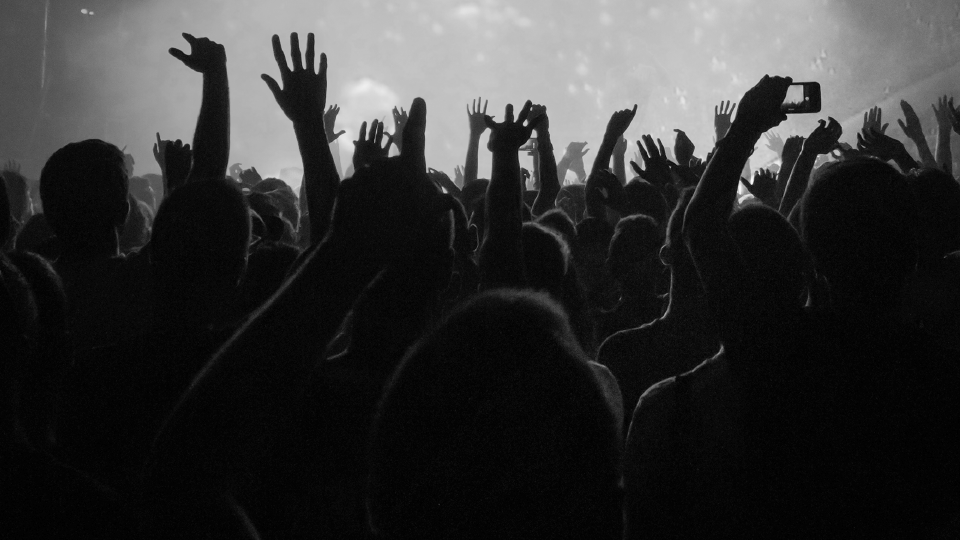 "Scientists talk about the 'code red' situation that we find ourselves in and it's obvious that we need a new international order that recognizes the role of all state governments, public administrations, citizens, companies, the financial sector, as key agents for change."
Sánchez pointed toward Spain's national contributions and spoke of "abandoning fossil fuels to protect biodiversity, the oceans, and Antarctica." President Sánchez announced the country's plan to increase its contribution to the Green Climate Fund, the world's leading climate financing group, by 50% from 2025 and deliver 30 million Euros to the UN Adaptation Fund in 2022 with 20% going to vulnerable nations.
Sánchez called for "joint work so that this COP represents the turning point that promotes a true change for direction of the planet, through solidarity and urgent action that closes the inequality gaps and allows everyone to perceive the benefits of climate action and ecological transition."
Joe Biden, President of the United States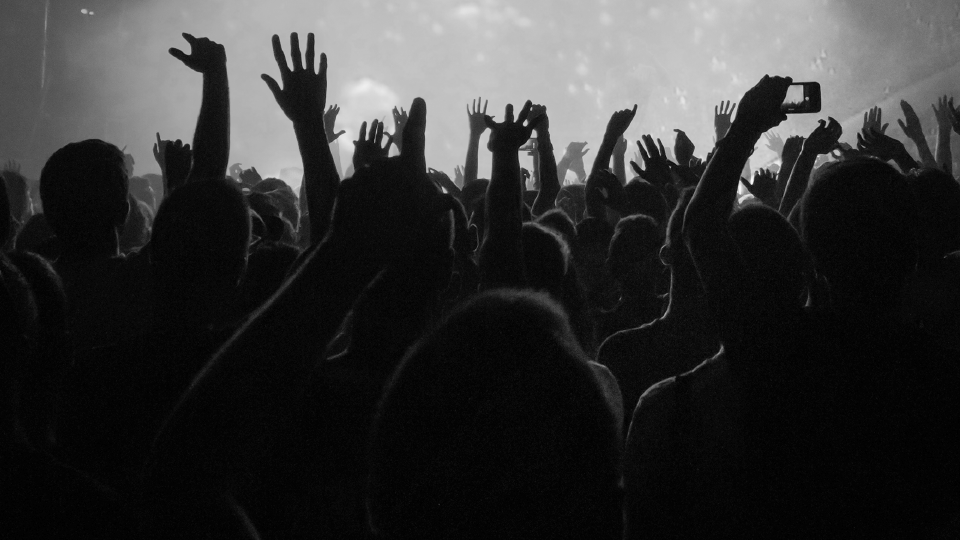 "Glasgow must be the kick-off of a decade of ambition and innovation to preserve our shared future."
Biden highlighted the importance of unity and shared responsibility on acting against climate change. He also spoke about the financial impacts of extreme weather, and used the opportunity to push for climate action for economic purposes. With mentions of the Build Back Better framework, Biden made pledges toward reducing greenhouse gas emissions and transitioning to green energy, and announced a long term strategy for the US which will present a plan for reaching net zero by 2050. 
"But ladies and gentlemen, within the growing catastrophe, I believe there's an incredible opportunity, not just for the United States but for all of us," Biden continued. "We're standing at an inflection point in world history. We have the ability to invest in ourselves and build an equitable clean energy future and in the process create millions of good-paying jobs and opportunities around the world, cleaner air for our children, more bountiful oceans, healthier forests and ecosystems for our planet."
On the international front, Biden reiterated the country's goal to increase climate funding for developing nations — a pledge that the US has continuously failed to provide its fair share of. He also spoke on plans to announce the country's first contribution to the UN Adaptation Fund which helps developing countries build climate resilient infrastructures. 
Joko Widodo, President of Indonesia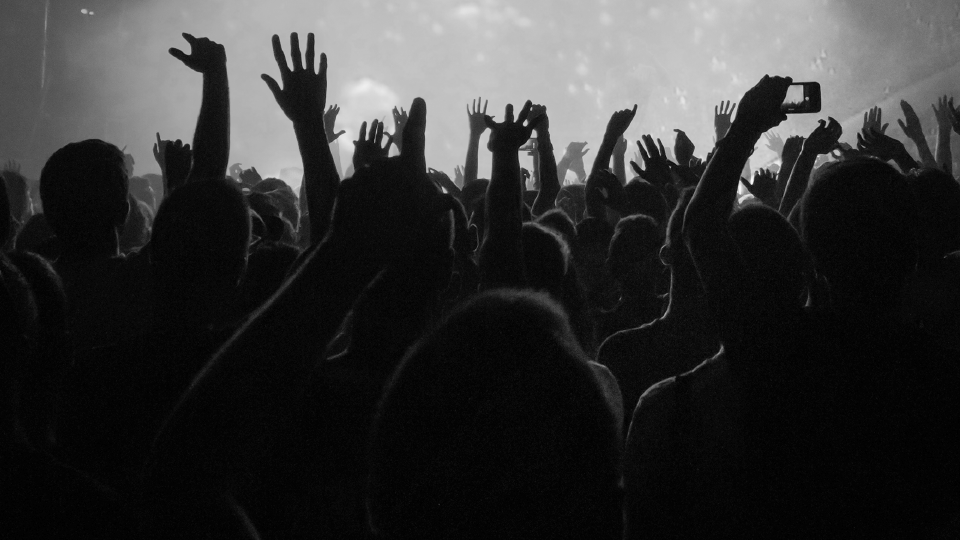 "Climate change is a major threat to global prosperity and development. Solidarity, partnership, cooperation, and global collaboration are key."
President Widodo mentioned Indonesia's contributions to the fight against climate change and said that the country had decreased deforestation to the lowest rates in 20 years. 
"However this is not sufficient," he said. "We, particularly countries with large green areas and re-greening potential as well as countries with vast seas that have the potential to contribute to carbon sequestration — we need support and contributions from developed countries."
He went on to pledge a continuation of climate financing from Indonesia in the form of green bonds and underlined the importance of supporting climate mitigation and adaptation for developing countries. He urged countries to create transparent, inclusive, and fair carbon economies and closed with a joint statement on behalf of the Archipelagic and Island States (AIS) forum and Indonesia that pledged a commitment to promoting maritime cooperation and climate action. 
Justin Trudeau, Prime Minister of Canada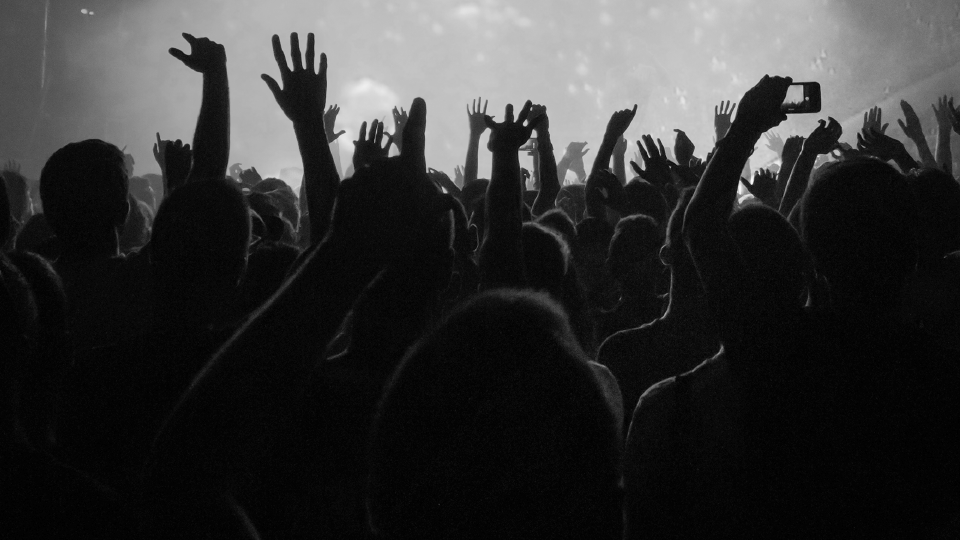 "Just as globally we've agreed to a minimum corporate tax, we must work together to ensure it is no longer free to pollute anywhere in the world."
Prime Minister Trudeau opened his speech by relaying the real-life consequences of rising temperatures and speaking on Canada's carbon price trajectory. He encouraged countries to set a standard shared minimum price on pollution while announcing his commitments toward emissions reductions. 
"We'll cap oil and gas sector emissions today and ensure they decrease tomorrow at a pace and scale needed to reach net zero by 2050," he said. "That's no small task for a major oil and gas producing country. It's a big step that's absolutely necessary."
Trudeau mentioned other contributions from Canada such as doubling climate financing, allocating up to $1 billion for the transition away from coal, and announced Canada's first contribution to the Adaptation Fund. 
"Over the next two weeks we must demonstrate how we'll deliver on the promise of Paris with transparency and accountability," he said. "To the world's most vulnerable who need us to act, to Indigenous people who can show us the way, to young people marching in our streets in cities around the world — we hear you. It's true, your leaders need to do better. That's why we're here today." 
Narendra Modi, Prime Minister of India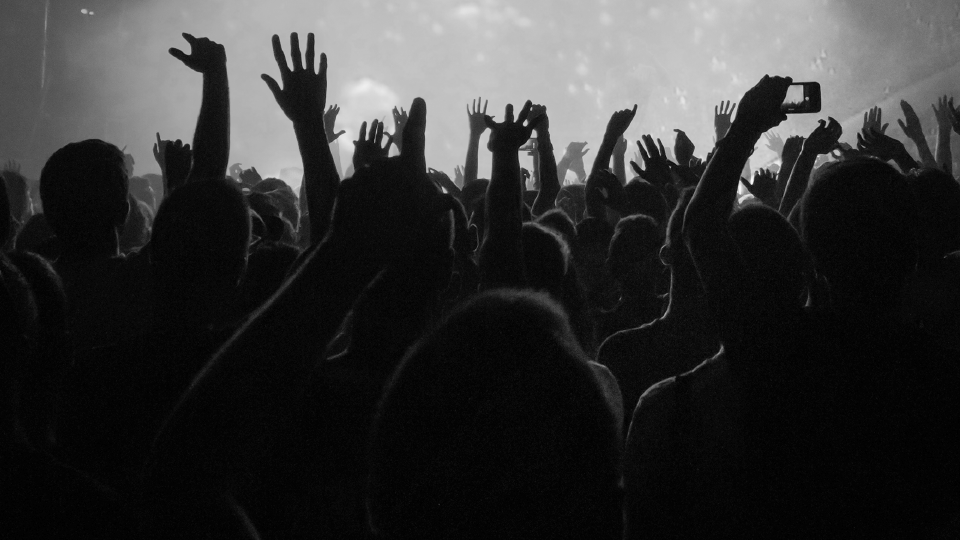 "For many developing countries, climate change is a very big crisis looming before them — one that threatens their very existence. Today to save the world, we will just have to take big steps. This is indeed the need of the hour and it is this that will also prove the relevance of this forum."
Prime Minister Modi spoke on India's efforts to fulfill commitments of the Paris agreement and celebrated his country's transition to renewable energy and railway systems. 
He urged countries to embrace and build partnerships toward lifestyle changes for the environment, and advised a collective individual overhaul of consumerism from dietary changes to tourism to fashion. 
"These choices, made across the world by millions and billions of people, can everyday take the fight against climate change a billion steps forward," he said.
Modi closed out his speech with plans for increased commitments toward 2030 goals including a shift to non-fossil fuel energies, meeting 50% of its renewable energy requirements, cutting total carbon emissions projections by 1 billion tonnes, reducing the country's carbon economy by 45%, as well as announcing that India will plan to achieve its net zero target by 2070. He added that developed countries have a responsibility to mobilize $1 trillion for climate finance as soon as possible.
He said: "Justice will truly be served if pressure is put on those countries that have not lived up to their climate finance commitments."
Scott Morrison, Prime Minister of Australia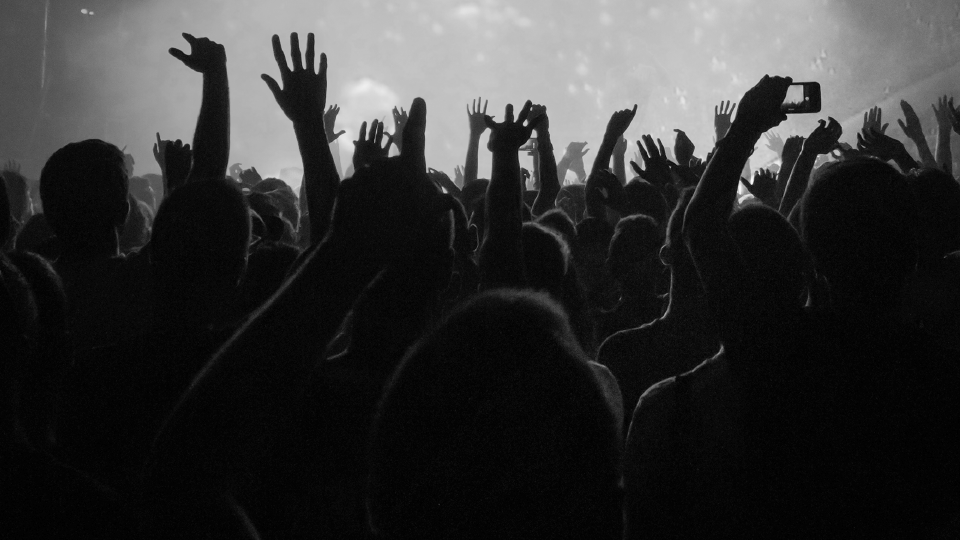 "Driving down the cost of technology and enabling it to be adopted at scale is at the core of the Australian way to reach our target of net zero emissions by 2050 that we are committing to at this COP26."
With Australia having been particularly in the spotlight as needing to do more on climate change and targeted by a Global Citizen open letter calling for action, Prime Minister Morrison spoke of the advancement of technology and lauded the invention of COVID-19 vaccines. He also suggested that scientists and financiers would lead the world into realizing the goal of net zero emissions. 
Last week, Australia announced a goal to reach net zero emissions by 2050 through depending on low emission technologies, but has been heavily criticized for its over-reliance on fossil fuels.
At COP26, Morrison said Australia would invest over $20 billion in adaptive technology domestically and abroad over the next decade, and the country would double climate funding for Pacific and Southeast Asian countries to $2 billion — which falls significantly short of what is considered Australia's fair share.
Jair Bolsonaro, President of Brazil
President of Brazil, Jair Bolsonaro, was among the notable no-shows of this year's summit. Bolsonaro has been widely criticized for his lack of climate action, while recently leaked COP26 documents showed Brazil — a significant meat-producing country — lobbying against a UN report highlighting that reduced meat consumption effectively cuts emissions.  
In lieu of in-person attendance, Bolsonaro recorded an official statement for the conference's opening national speeches. 
"Brazil is a green powerhouse. We have the largest biodiversity on the planet, the most extensive and richest forest cover, and vast ocean areas," he said. "When it comes to fighting climate change we have always been a part of the solution, not the problem."
The Amazon rainforest in Brazil has suffered great losses under Bolsonaro's leadership. Increased deforestation driven by agriculture has caused the rainforest, once known as the world's carbon sink, to become a carbon producer, according to a nine-year study published by Nature. 
In his speech, Bolsonaro described his National Green Growth Program, which he said promotes a green economy through incentives and investments. He stated that the federal government and "investment lines" make up a $50 billion contribution to "forest conservation and restoration, low emissions agriculture, renewable energy, sanitation, transportation, and information technology." 
"I reaffirm my message to all participants of COP26 and to the Brazilian people: Brazil is a part of the solution to overcome this global challenge," he continued. "The results already achieved by our country until 2020 demonstrate that we can further raise our ambition."
Alberto Fernàndez, President of Argentina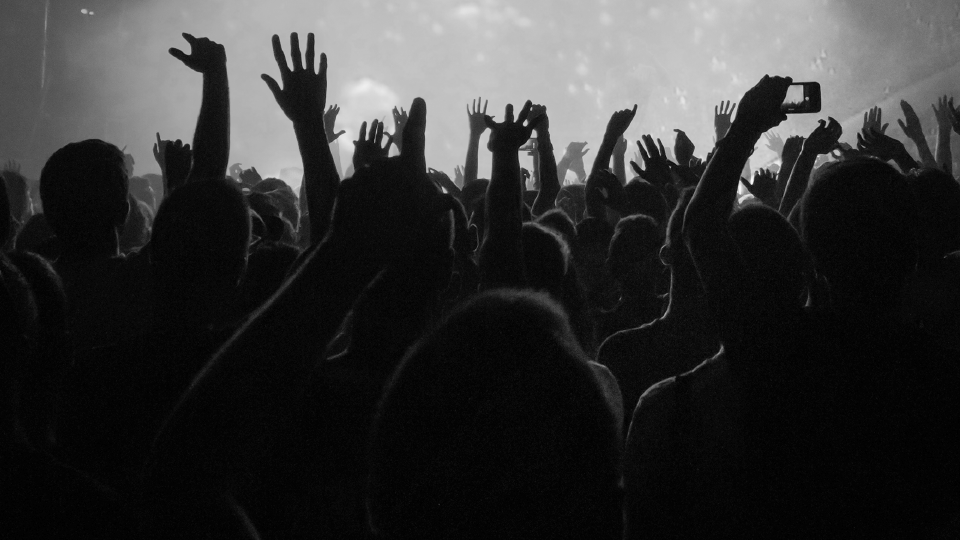 "The health crisis caused by the pandemic reminds us that we must now overcome a much greater crisis of sustainability and imbalance which affects the environment, society, and economy. This is a triple crisis which is broadening existing gaps between countries and people."
President Fernàndez took the stage on day two of COP26 and spoke about payment systems for environmental debt and "strengthening of environmental commitments," underscoring the need for middle- and high-income countries' participation. He also called for equitable representation in climate finance and debt framework for developing countries. 
"Argentina does not have any intention to see this COP end just in hot air."