What do Michelle Obama, Leonardo DiCaprio, and Deja Foxx have in common? 
They've all at some point taken to a Global Citizen stage.
What is unique about a Global Citizen event is the way it brings together world leaders, artists, creatives, and activists alike united behind a vision for a more just and equal world, free from extreme poverty.
On Thursday, June 22, Global Citizen is doing it again with a first-of-its-kind event at the iconic Champ de Mars: Power Our Planet: Live in Paris. 
It's a free, ticketed event featuring performances from Lenny Kravitz, Billie Eilish, H.E.R., Jon Batiste, Ayra Starr, and Joé Dwèt Filé, with special guests FINNEAS and Mosimann. They'll be joined by climate activism legends such as Xiye Bastida, Camille Etienne, and Brianna Fruean to send a message to world leaders and the private sector that cannot be ignored. 
In fact, the campaign has already garned the attention of world leaders such as Brazilian President Luiz Inácio Lula da Silva; William Ruto, President of Kenya; and Ajay Banga, the President of the World Bank who will be taking to the stage and joining the call for change. 
"I'm looking forward to joining 'Power Our Planet: Live in Paris' beneath the iconic Eiffel Tower, along with 20,000 activists and fellow music fans," said Luiz Inácio Lula da Silva, President of Brazil. "We only have today, and it's possible to act on climate change, hunger and poverty, and update our financial systems to build the world that we want, with peace and without hunger."
The Power Our Planet campaign, co-chaired by Prime Minister Mia Mottley of Barbados, is calling for a seismic shift in the way the world's financial systems work to give the world's poor and developing nations access to the financing they urgently need to strengthen their resilience against natural disasters and address their most urgent needs.
"Why Paris? Why June?" We hear you ask. 
On June 22-23, leaders from around the world will be meeting in Paris for the New Global Financial Pact Summit.
At this summit, they'll be discussing (and hopefully making very real commitments to alleviate) the enormous financial challenges faced by the world's most vulnerable countries such as climate change, debt, and the pandemic. 
But we need to make sure that this isn't just another run-of-the-mill "blah blah blah" summit — and by taking action to support the campaign, you can help. 
These are the trailblazing activists who will be bringing their passion and imagination to the Power Our Planet: Live in Paris stage. Keep reading to discover how they're tackling the climate crisis in their communities, what has shaped them, and their moments of success.
1. Brianna Fruean: The Pacific Youth Ambassador Making Words Matter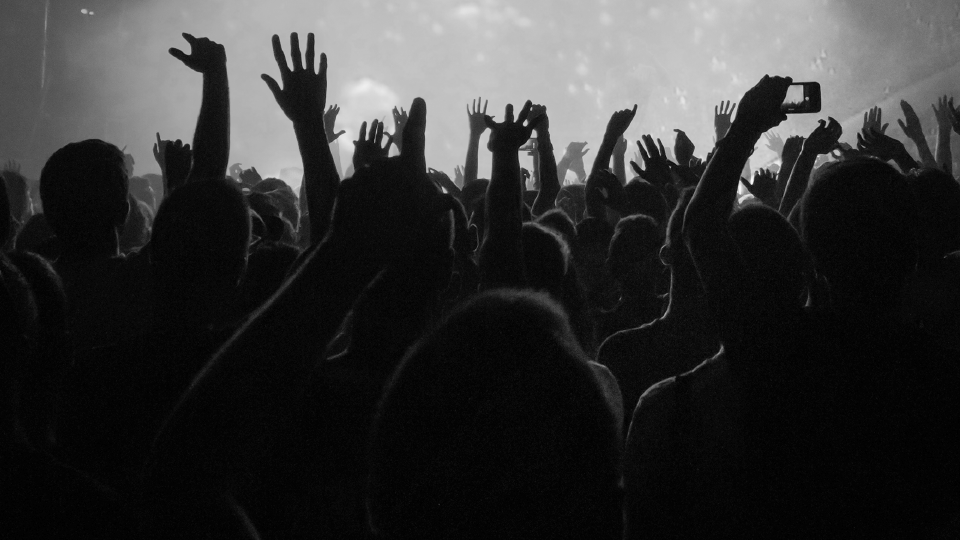 Global Citizen Prize: Citizen Award Oceania winner, Brianna Fruean
Image: Riki Reinfeld for Global CItizen
Brianna Fruean is an activist and environmental advocate from Samoa, Oceania. She's also one of the youngest people ever to attend the United Nations Conference on Sustainable Development (also known as the Rio+20 Summit) as a Pacific Youth Ambassador in 2020, and a shining example of why youth from the Global South must be heard.  
At age 16, Fruean became the youngest winner of the Commonwealth Youth Award and her projects have helped to combat climate change and promote sustainable development through awareness programs spreading the word around schools and communities in Samoa. 
Her touching speech at the UN Climate Change Conference, COP26, in November 2021 highlighted how vulnerable communities are impacted the most by climate change, and questioned whether those in "power have the will to do the right thing."
For Fruean — who's also a 2022 Global Citizen Prize winner — words have an impact. Attending COP26 in 2021, she said of world leaders that: "with their words, they wield the weapon that can save us, or sell us out."
2. Xiye Bastida: The Mexican Activist Bringing the Climate Crisis to the Red Carpet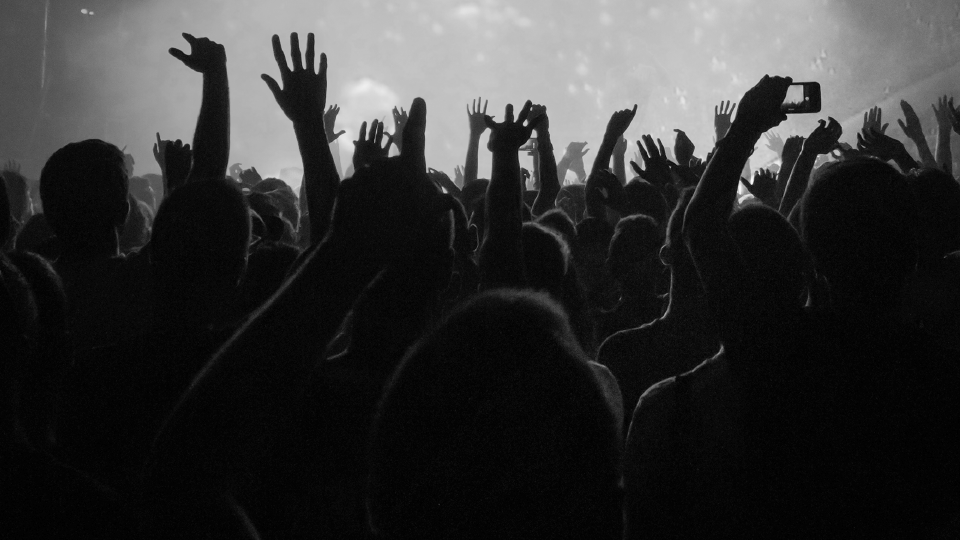 Xiye Bastida speaks at TED-Ed Weekend at TED World Theater, February 2020, New York, NY.
Xiye Bastida speaks at TED-Ed Weekend at TED World Theater, February 2020, New York, NY.
Image: Ryan Lash/TED
In 2015, when Xiye Bastida was only 13 years old, her hometown Atlacomulco in Mexico was flooded and Bastida and her family were forced to leave.
Settling in New York, Bastida decided to take a stand and organized the first major climate strike in New York, mobilizing 600 students from her high school. Ever since, she's been a leading figure in speaking out against climate injustice, founding the Re-Earth Initiative, advocating for frontline communities and youth in local and international policy.
Bastida spoke at both the COP26 and COP27 conferences with such honesty and urgency about how the climate crisis is a "generational injustice," affecting real people, in real time, as well as undeniably causing negative environmental impacts. She has also spoken at the Biden Climate Summit in front of 40 heads of state.
Her passion and dedication to climate justice has made her a beacon of hope for young people, earned her the United Nations Spirit Award, ELLE Woman of the Year 2023, and made her a shining example for aspiring climate activists around the world. She was propelled into the mainstream news cycle when she accepted an invitation to the 2022 Met Gala, bringing her message of climate action to the most unlikely of places.
Now 21 years old, Bastida is an undergraduate student and studies environmental studies with a concentration in policy. She has a minor in Latin American Studies. She splits her time between university, running her organization, and speaking at climate conferences, universities, and summits.
3. Helena Gualinga: The Amazonian Kicking Big Polluters Out of Indigenous Lands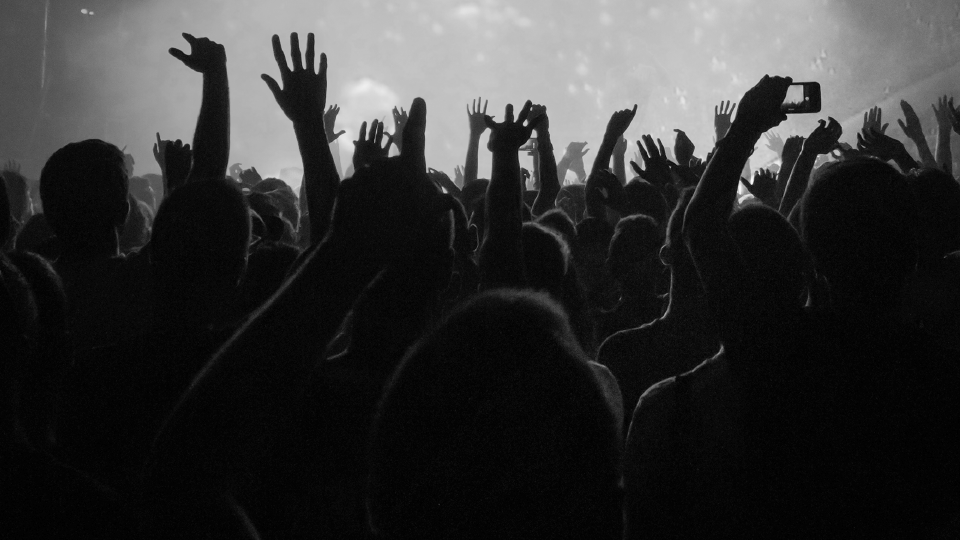 Helena Gualinga, co-founder of Indigenous Youth Collective of Amazon Defenders, takes part in a discussion at the World Economic Forum in Davos, Switzerland, on Wednesday, Jan. 18, 2023. The annual meeting of the World Economic Forum is taking place in Davos from Jan. 16 until Jan. 20, 2023.
Image: AP Photo/Markus Schreiber
Coming from a line of strong women activists, Helena Gualinga continues her family's legacy of fighting for nature and the Kichwa Sarayuku community in the Amazon. Co-founding the organization Polluters Out — an international youth-led coalition committed to getting governments to reject big polluter sponsorship in any capacity, and kick them out of Indigenous lands — Gualinga's message is clear: "Indigenous blood, not one more drop." 
Her speech at the COP27 conference reflected the urgency surrounding deforestation in the Amazon and the frightening pace at which it's disappearing: "I envision a world where the children — your children, our children — do not have to fight for the future of humanity [...]  I envision the living forest." 
Her fight for nature was highlighted with the making of the documentary Helena Sarayaku Manta, about her life and activism, which premiered at the Environmental Film Festival in the Nation's Capital in Washington D.C. in 2022, the largest environmental film festival in the world.
4. Ineza Umuhoza Grace: The Rwandan Eco-Feminist Turning a Generation into Climate Activists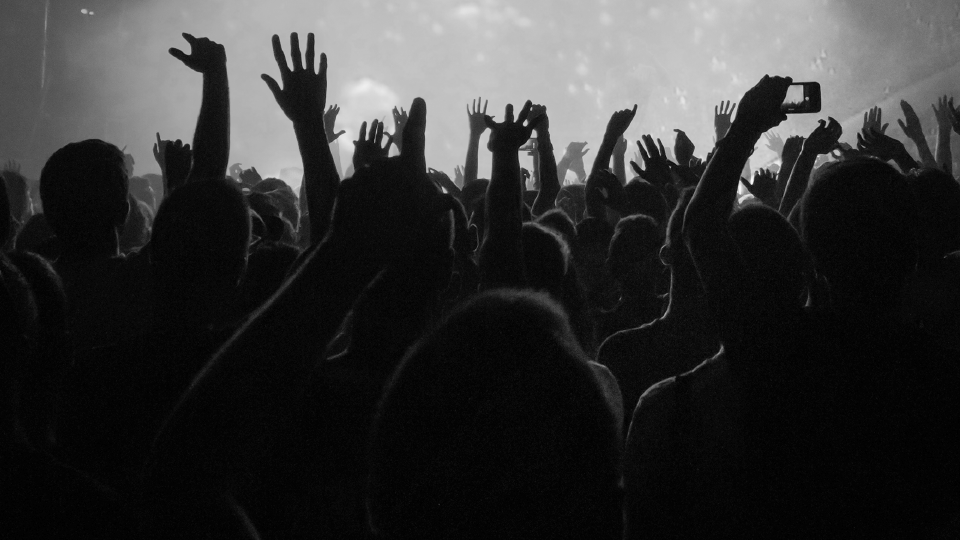 Eco-feminist Ineza Umuhoza Grace is the co-founder and global coordinator of the Loss and Damage Youth Coalition.
Image: Kelvin Muema for Global Citizen
After intensive rainfall in her hometown in the northern Musanze district in Rwanda washed away her home, Ineza Umuhoza Grace and her family became climate refugees.
Rwanda has contributed just 0.04% of the total global greenhouse gas emissions, yet the country experiences some of the worst effects of the climate crisis in the world.
It was watching this climate disaster unfold that propelled Grace to the work she continues to do today as the co-founder and global coordinator of the Loss and Damage Youth Coalition — a coalition of over 600 young people from more than 60 countries, advocating for and taking concrete action to address loss and damage. Grace is also the founder and CEO of The Green Protector, an NGO that works to get young people interested in protecting the environment through climate action. 
It should come as no surprise then that Grace is also one of the 2023 winners of the Global Citizen Prize, an annual award that recognizes and celebrates the unsung activists who are positively impacting their communities.
5. Mitzi Jonelle Tan: The Filipino Force Who Cornered King Charles 
Mitzi Jonelle Tan is a Filipino climate justice activist. Under the Philippines former President Rodrigo Duterte, Tan reveals, climate activists were called terrorists. But even following his presidency (which ended in 2022), the Philippines remains one of the deadliest places in the world for environmental defenders. 
Tan is using her voice to raise the issue of how the climate fight is being affected by authoritarian governments and the suppression of civil society — which essentially means limitations on activists' and advocates' ability to protest and demonstrate safely — and whether or not climate action can thrive within corrupt systems.
She's a force to be reckoned with and has gone so far as to corner royalty to raise awareness of her cause. 
6. Wangari Kuria: The Girl on Fire Empowering Kenya's Women to Solve Africa's Hunger Crisis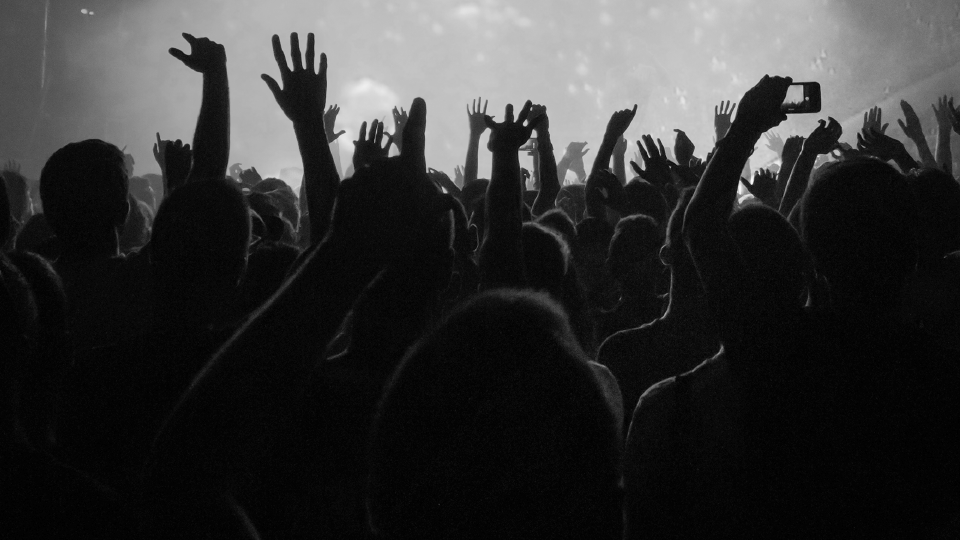 Wangari Kuria, founder of Farmer on Fire, is the winner of the 2023 Global Citizen Prize: Citizen Award, Kenya.
Image: Mia Collins for Global Citizen
Women, if enabled, are the solution to Africa's hunger crisis.
Wangari Kuria knows this. That's why she set up Farmer on Fire, an organization that gives Kenyan women the skills to become successful farmers, and to eventually run their own produce businesses. 
Unrelenting drought has devastated the Horn of Africa where, across Ethiopia, Somalia, and Kuria's home nation Kenya, hunger and water shortages are affecting 23 million people with one fifth of the African continent classified as undernourished. 
The This Girl Is on Fire author was recognized by both Forbes 40 Under 40 Africa Awards and the Global Citizen Prize in 2023 for her incredible work. 
7. Dean Bhebhe: The Campaigner Telling the Fossil Fuel Industry 'Don't Gas Africa'
The African continent and other communities in the Global South have contributed the least to the climate crisis, yet are disproportionately suffering its effects, from tropical storms and hurricanes to food insecurity and displacement. 
And yet the fossil fuel industry is trying to expand projects across Africa. No bueno.
Not only would the exploitation of Africa's vast reserves of oil make it close to impossible for the world to limit global heating to 1.5 degrees Celsius above pre-industrial levels, it would also wreak havoc on the environment and the people living on it. 
Dean Bhebhe is a campaigner and facilitator for Don't Gas Africa, an African-wide coalition against climate colonialism and the expansion of fossil fuel exploration in Africa. 
8. Jerome Foster II: The Youngest-ever White House Advisor for Environmental Justice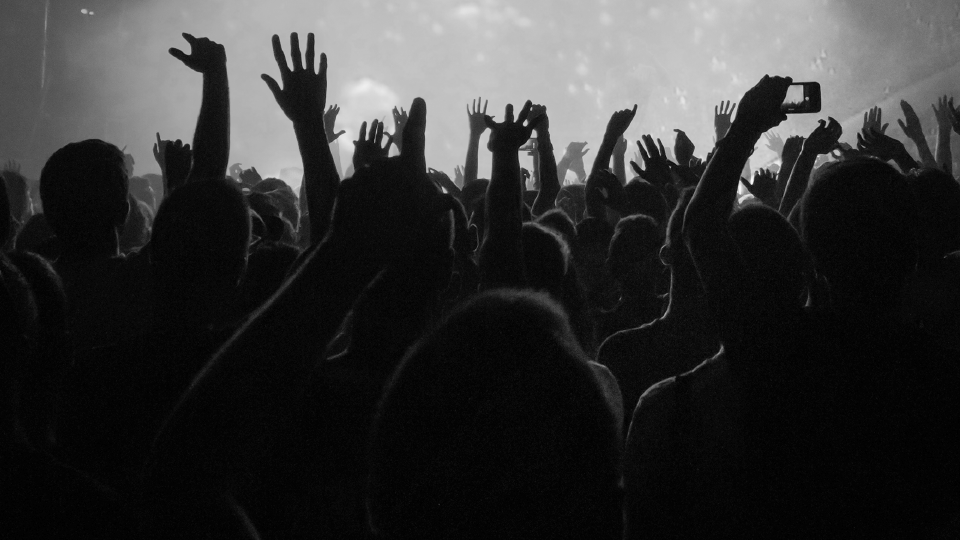 Climate change activist and White House Environmental Justice Advisory Council member, Jerome Foster II speaks at a rally in Battery Park as part of Climate Strike demonstrations, Friday, Sept. 24, 2021, in New York. Hundreds of people gathered to demand global leaders take action on climate change.
Image: AP Photo/Stefan Jeremiah
Jerome Foster II is a fearless voice for marginalized and working class communities in spaces pushing for social, economic, and environmental justice. 
In 2019, when Foster was only 18 years old, he turned up in front of the White House, alone, holding a banner that read "School Strike for Climate."
Two years later he was chosen as the youngest ever White House advisor to the Biden administration, advising the US president on issues related to environmental justice, where low-income communities and people of color face the greatest fallout from climate change and pollution.
Young, dynamic, and passionate, Foster isn't scared of a big crowd either. In 2021, he was interviewed on stage by former Vice President Al Gore during the Climate Reality Project in Atlanta. 
9. Wawa Gatheru: the Founder of Black Girl Environmentalist
Wanjiku "Wawa" Gatheru is a Kenyan-American climate storyteller who's passionate about bringing empathetic and accessible climate communication to the mainstream. Harnessing her academic background as a Rhodes Scholar and her work as a youth climate activist, Gatheru's life goal is to help create a climate movement made in the image of all of us. In 2019, Gatheru was named the first Black person in history to receive the prestigious Rhodes, Truman, and Udall scholarships for her environmental scholarship and activism. 
She is the founder of Black Girl Environmentalist, a nonprofit dedicated to empowering Black girls, women, and non-binary people across environmental disciplines. As a content creator, Gatheru highlights the legacies of those traditionally excluded from mainstream environmentalism to her audience of over 80,000 people across platforms.
She is a Public Voices Fellow on the Climate Crisis with The OpEd Project, in partnership with the Yale Program on Climate Change Communication, the Narrative Fellow at the All We Can Save Project, and formally served as a Revolutionary Power Fellow at the United States Department of Energy.
10. Camille Etienne: the Leading French Voice for Climate & Social Justice
Camille Etienne is a 28-year-old environmentalist from Grenoble, France. Her signature form of activism is making action for ecology more universally accessible.
She became a spokesperson for the environmental group On est Prêt in 2018 — a movement aimed at mobilizing people on environmental topics through massive digital action. 
Etienne went viral after appearing on the French political talk show, C Ce Soir in 2022 to highlight the importance of civil disobedience and radical action.
11. Elizabeth Wathuti: the Kenyan Environmentalist Who Told World Leaders to Open Their Hearts 
"Open your hearts."
That's the message that Elizabeth Wathuti, the Kenyan environment and climate activist delivered at the UN Climate Change Conference, COP26, in 2021, where she served as the Global South Youth Co-chair for the COP26 Civil Society and Youth Advisory Council.
Here is my full speech at the #COP26 World Leaders Summit Opening Ceremony with a key message from Earth to COP: "Open your hearts"!

The youth voices at the World Leaders Summit will probably get the least coverage! So I'll upload them here! Share widely! pic.twitter.com/yv6kKyfzDF

— Elizabeth Wathuti 🇰🇪 (@lizwathuti) November 2, 2021
It captured not only world leaders' attention — including impressing US President Joe Biden — but also Global Citizens around the world. 
Elizabeth Wathuti is a passionate environmentalist, climate activist, the founder of Green Generation Initiative and the Head of Campaigns and Coordinator of Daima Coalition for the Protection of Urban Green Spaces at the Wangari Maathai Foundation. Wathuti is also a youth council member of International Reserva: The Youth Land Trust.
Her leadership and personal commitment to environmental conservation and societal issues have been recognized by a number of award programmes, including the Wangari Maathai Scholarship Award, the Diana International Award, Africa Green Person of the Year Award, Young Climate Champion Award by the Global Climate Fund, The Commonwealth Youth Awards and others. 
No surprise then that she's been named as one of the most influential young Africans.