President Trump announced on Tuesday his decision to end an Obama-era policy that allows close to 1 million undocumented people who immigrated to the US as children to live and work in the US without facing deportation.
For the 800,000 people protected from deportation under the Deferred Action for Childhood Arrivals immigration (DACA) policy, their future in the US is uncertain. Congress has six months to pass legislation to protect DACA recipients before the policy goes into effect.
President Trump's reversal of the policy does not allow officials to deport these Dreamers, yet, but it does prevent any more undocumented children from applying for legal status, according to ABC.
Take Action:Help The Most Marginalized and Vulnerable Find Shelter
Global Citizen campaigns on issues related to citizenship and human rights. You can take action here.
Part of what has made immigration debate so contentious in the current political climate is the fact that the majority of Americans are of an immigration background.
Unless a person is 100% Native American, everyone who lives in the US is either an immigrant, or a child, grandchild, or great-grandchild, etc. of immigrants.
Some sought a better life in a new country; some fled war or disease; and many made a lasting impact on the US.
Here are 9 children of immigrants who fundamentally changed the US and made the world a better place in doing so:
1. The Founders of YouTube
Two of YouTube's three founders are the children of immigrants.
Steve Chen was born in Taiwan and immigrated to the US at the age of 15. Jawed Karim was born in East Germany. He crossed the Berlin Wall with his family and eventually immigrated to the US as a teenager after meeting Chen while working at PayPal. Along with US native Chad Hurley, the three young men founded YouTube in 2015, creating a platform for videos that millions use every day.
2. Gloria Estefan
The Queen of Latin Pop, and one of the most successful crossover artists of all time, Gloria Estefan was born in Havana, Cuba. As a toddler, she and her family fled to the US during the Cuban Revolution and settled in Miami.
Considered by some to be the Hispanic Madonna, she also wrote books (including a Cuban cookbook) and toured America and Europe. She received the Ellis Island Congressional Medal of Honor in 1993, the highest award that can be granted to a naturalized US citizen. She and her husband were also awarded the Presidential Medal of Freedom in 2015.
Read More:New Trump Guidelines Massively Expand Authorities' Abilities to Deport Immigrants
3. Carlos Santana
The Rock and Roll Hall of Fame inductee emigrated from Mexico to the US with his family when he was a minor. Before becoming one of the greatest guitarists of all time, Santana worked as a dishwasher in San Francisco.
Like Estefan, Santana made a lasting impact on music across the US and Latin America. His musical talent and roots in both Hispanic and US culture allowed him to lead the way in crossover music between the two cultures. He collaborated with Latin and US artists like Rob Thomas, infused jazz and rock in a way that rock-and-roll had never heard before, and tied Michael Jackson's 1983 record for most Grammy Awards won in a single year.
4. Walt Disney
Children around the world grow up singing Disney tunes and dreaming of DisneyLand. But less well-known than these tunes is the fact that the famous cartoonist who created Mickey Mouse was the son of immigrants.
Disney's Irish-Canadian father emigrated from Canada to the US before marrying Walt's mother. He worked tirelessly as a farmer, chasing the American dream of building a better life.
After serving in World War I, Walt Disney built a company that would entertain and inspire generations.
5. Madeleine Albright
The first woman to serve as Secretary of State was actually born in Prague. She immigrated to Czechoslovakia with her family as a young girl to escape the Nazi invasion before eventually coming to the US.
Before becoming Secretary of State, Albright served as the US ambassador to the UN, a position now held by another child of an immigrant, Nikki Haley.
6. Nikki Haley
Recently appointed as the US ambassador to the UN by President Trump, Nikki Haley became the first female governor of South Carolina in 2004, and is the second Indian-American governor in the country following Bobby Jindal.
Before a career in politics, she was born in South Carolina to two Sikh immigrants from India. She worked for her mother's company, Exotica International, and built it into the multi-million dollar company it is today.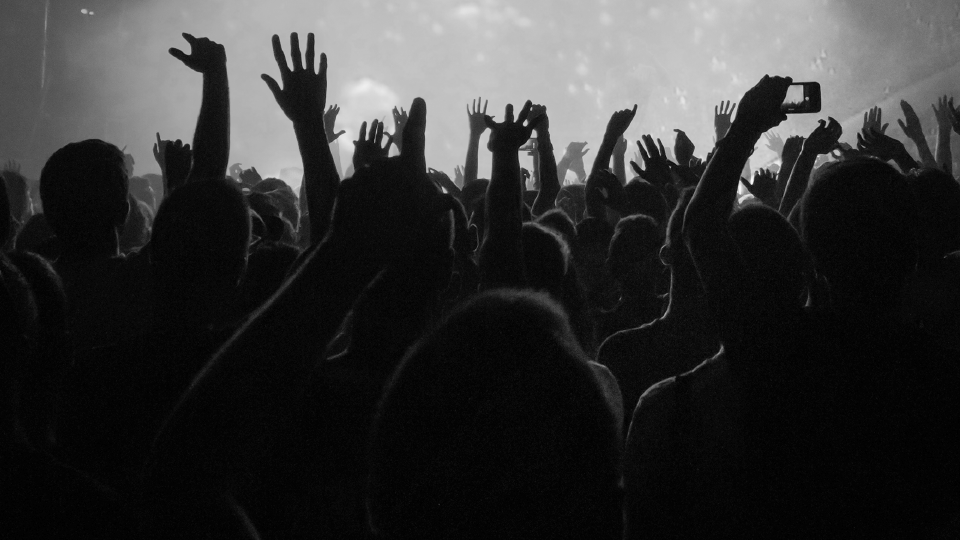 Image: tenz1225/Flickr.
7. Steve Jobs
The man behind the iPhone, who created one of the most influential digital companies in the world, is also the child of an immigrant. Jobs' biological father was a political refugee from the Syrian city of Homs, a city devastated by the civil war.
Jobs was adopted as an infant by a family in California. He's just one of the many children of immigrants who founded a company that changed the world. Approximately 40% of all Fortune 500 companies were founded by an immigrant or the child of an immigrant, according to a report published by Forbes.
Read More:4 Companies Just Stepped Up in a Major Way to Help Refugees and Immigrants
8. Ray Kroc
Although the hamburger originally comes from Europe, the famous fast food chain that built the Big Mac was founded in the US by a child of Czech immigrants, Ray Kroc. At age 15, the McDonald's founder lied about his age so he could drive an ambulance in WWI.
Later in life, Kroc founded the restaurant chain with the Californian McDonald brothers. He ultimately bought the rights to the restaurant and, at age 52, transformed it into the burger empire it is today.
9. Sergey Brin
The co-founder of Google was born in Moscow to Jewish parents Michael and Eugenia Brin. He migrated from the Soviet Union as a minor and attended school in the US.
At Stanford University, Brin met Larry Page, who would become his research partner. The two went on to start Google, forever changing the internet and expanding information access to billions around the world.