---
Why Global Citizens Should Care
Child marriage disproportionately impacts girls, depriving them of their education, health, and safety. Children under the age of 18 can still be married in 48 states in the US. Join us in taking action to advance gender equality and end child marriage in the US and globally here.
---
When Sara Tasneem found out she was pregnant with her second child, she was devastated.
"In a normal marriage, that would have been good news," she said. 
But Tasneem wasn't in a normal marriage. After being married off to a stranger at 15 and giving birth to her first child at 16, finding out she was pregnant again at 19 only meant that she felt further trapped in a marriage she never asked for.
Take Action: Download the App and Take Action to Help End Child Marriage
Tasneem had just finished her freshman year of high school in Colorado when she was told it was time to get married. The 15-year-old wanted to join the Reserve Officers' Training Corps (ROTC) and apply to the US Air Force Academy, ultimately hoping to go to law school. But those plans were derailed when Tasneem's mother learned that a boy from school was interested in her daughter.
She called Tasneem's father, her ex-husband of 10 years, to discuss how to handle the situation. She knew her daughter was growing up and was open to her dating, but Tasneem's father — a member of a religious group, tangential to Islam, that Tasneem described as a "cult" — was not. He insisted his daughter come spend the summer with him in California, so she went. 
Tasneem — who asked to be identified only by her first and middle name to protect the privacy and identities of her family and herself — was not allowed to see or speak to her mother for months, she told Global Citizen.
When Tasneem arrived in California, her father made it clear that this boy's interest in her was a problem and that sex outside of marriage was forbidden, despite the fact that Tasneem was still a virgin.
Her father informed her that their religious leader had chosen a man for her to marry.
"I didn't know what to say, which didn't really matter because I never questioned my dad," Tasneem said. "I just assumed he meant I was going to get engaged or something."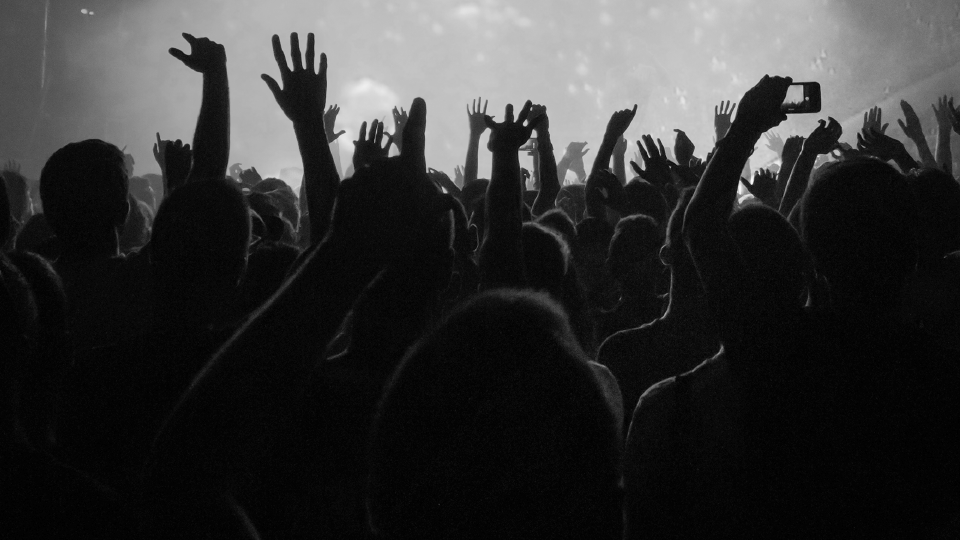 Tasneem at age 15.
Tasneem at age 15.

In Tasneem's religious community, girls were encouraged to marry young, just after finishing high school, as virgins. Her own mother had been forced to leave her native Guyana and end her education at 19 to enter into an arranged marriage with Tasneem's father, an American, who was about the same age at the time.
Tasneem had always been told that a woman's place was at home and her job was to serve her husband and family, and she didn't question that.
"It's strange to think now, but I grew up just thinking that was normal," Tasneem said.
She had also heard that some other girls from their religious community had gotten married, but after living with her mother, away from the group, for several years, Tasneem was slightly out of touch. She knew little about the circumstances around those marriages.
"It's not only a problem with this cult my father was a part of. This happens across all kinds of religions and backgrounds here in the US."
Soon after she arrived at her father's, he took her to Los Angeles, where his religious group was holding a conference. 
It was there, over a glass of orange juice, that Tasneem met her future husband for the first time —  a man 13 years her senior.
"I was married to him that same night," Tasneem said.
The ceremony was a spiritual one performed by religious officials, and though the marriage and was not a legal union — that would happen later — under California law, 15-year-old Tasneem could have been legally married then with parental consent and a court order. Though 18 is the minimum age of marriage in California, legal "loopholes" allow children to be married at any age to this day. The same is true in more than a dozen other states.
"After the ceremony, I was handed over to this man," Tasneem said. "He essentially took custody of me, since I was underage, and took me out of the country. And once we left the country there was nothing that anybody could do to help me."
Had she known, Tasneem's mom would have tried to help her. She had sent her daughter to California expecting her to be home in time to start her sophomore year.
But Tasneem's father and new husband had other plans.
Extraordinary Circumstances
Once overseas — Tasneem preferred not to say where — the petite teenager became pregnant almost immediately. She'd barely had time to understand her new life when her husband decided they would be returning to the US to have the baby. They had just settled into the San Francisco Bay Area when he told Tasneem they were going to Reno, Nevada.
"I was told that we were going on a road trip, but not why," Tasneem said. "I was six months pregnant and I just remember wanting to go sledding — that's what I was interested in. And we did."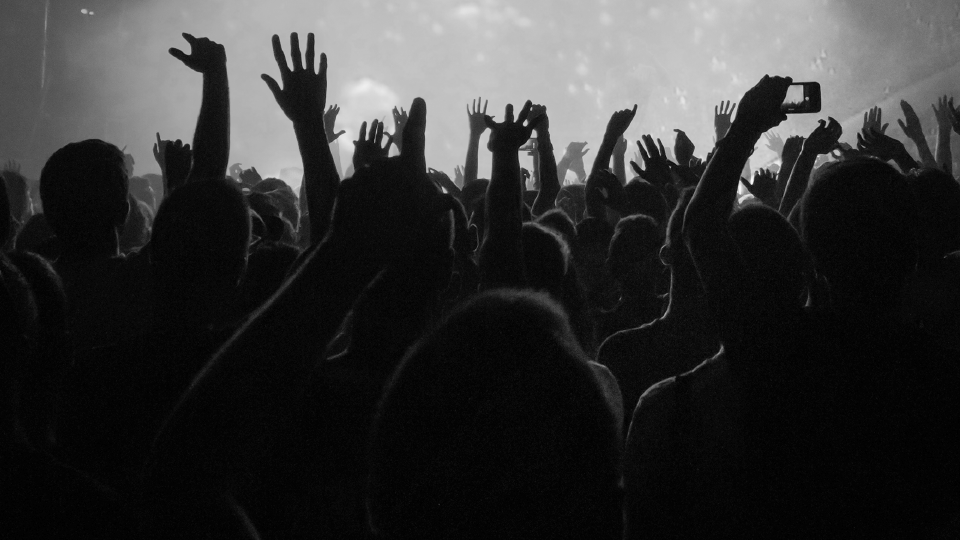 Tasneem, around age 17, with her first child.
Tasneem, around age 17, with her first child.

What Tasneem didn't know was that she would be getting legally married that day, and she would spend the next several years struggling to get out of the marriage.
"I didn't have any idea what a legal marriage certificate would mean," Tasneem said. "I didn't know that it would keep my mom from being able to help me prosecute him as a rapist."
Tasneem was married without her mother's knowledge or consent, but she didn't need it. Though the minimum marriage age in Nevada is 18, children as young as 16 can be married with the consent of at least one parent, and Tasneem's father had consented.
Because Tasneem was 16 at the time, getting married in Nevada was slightly easier than getting married in California would have been. While the minimum marriage age in California is also technically 18, children can be married at any age with the consent of at least one parent and a judge's approval. In Nevada, a judge's approval is only required to marry children below the age of 16 under "extraordinary circumstances." In some states, though not in Nevada explicitly, Tasneem's pregnant belly, which overwhelmed her small, childish frame, would have been considered a special circumstance in which a judge could grant a marriage license to a child under the minimum age.
After Tasneem was legally married, her father and husband finally allowed her to call her mother, but by then it was too late.
There were no laws to prevent what happened to Tasneem. Her marriage was totally legal and would still be today.
Tasneem felt trapped. She was 16, married, and a mother, but she wanted more.
"I would take my daughter to the park and see kids my age walking to school — and I wanted to be them," she said. "I felt like this wasn't how I wanted the rest of my life to be."
A Way Out
Tasneem started looking for a job. Whenever her husband was out of the house she would call businesses listed in the phone book, but soon realized that without a GED, qualifications, or work experience, no one would hire her.
She found an adult school and earned her GED. Then she began commuting to San Francisco by train (two hours each way) to take computer programming classes. But, commute aside, furthering her education proved difficult.
Though her husband said he would allow her to go to school, he did everything he could to make it as difficult as possible for her to continue her studies. Something would come up at the last minute, preventing him from driving her to school. Every time she came home she was met with a barrage of questions about where she'd been, who she'd seen and what she'd done.
Then she found out she was pregnant with her son — her second child. At that point she knew she had to leave her marriage if she was ever going to give herself and her children a fair shot at life.
Even if Tasneem had wanted to leave her marriage before she turned 18, it's unlikely she would have been able to.
Like many other children forced into marriages, Tasneem had no choice but to depend on her husband, an older man, who controlled their finances and, for several years of their marriage, was effectively her legal guardian. 
In most states, a person is not legally considered an adult until age 18, which not only means they can't rent a car or open a bank account on their own, they also can't hire an attorney and file for divorce.
Legislation in various states provides loopholes for children to enter into marriage underage — but not to leave it.
Even if Tasneem had wanted to leave her marriage before she turned 18, it's unlikely she would have been able to.
Learn More: The 2019 Global Citizen Festival in New York
By the time she had her son, the computer programming school had gone out of business because of the dot-com bubble burst, and Tasneem had to quickly change gears.
"I wanted to get out of this marriage and to do that I needed a job so I could support my kids. I had to do something quickly, so I went to culinary school," she said. Immediately after graduating from culinary school, Tasneem found a job as a chef.
"As soon as I had a job, I felt empowered enough to say, 'I'm done.'" she said. She was 23.
As expected, her husband didn't take the news well. He called Tasneem's father and family, disparaging her, causing them to isolate and ostracize her. If she was going to leave her marriage, she would have to figure out how to do it alone.
A few more years passed before Tasneem was ready and able to officially file for divorce. When her husband was out of the US on a summer visit to his home country — which Tasneem preferred not to identify — with their children, Tasneem seized her opportunity and filed the paperwork.
"So much of this story, for me, is how much of a struggle life was after divorcing him."
Her husband told her the children would stay with him until Tasneem was ready for them to come home. And in the meantime, she worked relentlessly to set up a new home and life for them, but when it came time for her children to come home, her husband told her they would not be moving in with her.
"I said, 'no way.'" Tasneem borrowed money to jump on a plane and with the help of her parents-in-law — who Tasneem said both felt bad for her and wanted nothing to do with the religious group their son had joined — brought her children home.
Though she had her children, Tasneem was still fighting an uphill battle. The divorce proceedings were long and drawn out and, at one point, during the three-year legal process her husband returned to the US and physically attacked her. She decided then she would never see him alone again.
Eventually, the divorce was finalized, but Tasneem didn't have the money or life experience to fight for what she and her children needed.
A court ordered her ex-husband to pay $500 a month in child support, far less than what she needed to care for both her children. Ultimately, her ex-husband contributed only what he felt like, when he felt like it, and was not penalized because he was out of the country.
But that didn't matter to Tasneem — she was free. Finally out of her marriage, she focused on the extremely difficult task of starting her life over.
"So much of this story, for me, is how much of a struggle life was after divorcing him. What people don't always think about is the major setbacks and obstacles that child marriage victims face in rebuilding their lives," Tasneem told Global Citizen. 
"I Had to Fight So Many Battles"
Today, Tasneem is pursuing a master's degree in public administration, and plans to continue fighting for policy change. But she said she'll never truly be able to put those years behind her.
Though Tasneem is free from her forced marriage, her ex-husband is still the father of her children. And while her children bear no fault, the were born out of a situation that Tasneem would not have chosen for herself — a fact that Tasneem is difficult to reconcile.
There were no laws to prevent what happened to Tasneem. Her marriage was totally legal and would still be today.
"There is no way to enforce laws that don't exist and it's hard to take a look at these laws as they are and reconcile them with today's values and norms, but this happens here in the US more often than people realize," Tasneem said. "It's not only a problem with this cult my father was a part of. This happens across all kinds of religions and backgrounds here in the US."
Approximately 650 million girls and women alive in the world today were married as children.
Thousands of children across the country are at risk of being forced into marriage each year, PBS Frontline reported. Nearly 250,000 children were married in the US between 2000 and 2010 — some as young as 10 years old — the nonprofit Unchained At Last estimates.
Girls are disproportionately forced into marriage as children. About 87% of children married in the US between 2000 and 2015 were girls, often to older men, PBS Frontline reported. And this trend holds true globally. Approximately 650 million girls and women alive in the world today were married as children, according to Girls Not Brides.
"It's amazing to think how long this went on, to think that I had to fight so many battles, so many laws just to be able to get out of a relationship that was clearly abusive from the start," Tasneem said. "When I walked into that courtroom at 16 with a pregnant belly to get married, it was clear that this man was a statutory rapist and that I was a child — not ready for marriage.
"I'm appalled that this continues to happen to this very day, and that the same laws are still on the books in almost every state."
In May 2018, Delaware became the first state to raise the minimum age of marriage to 18 without exceptions, effectively banning child marriage, and New Jersey followed suit a month later. But until every state amends its legislation, many children will continue to face pressure to give up their childhoods and marry before they are ready.
"We can't be pointing the finger at other countries, if we're also not doing enough here in our own country to protect the most vulnerable populations here," Tasneem said. "Our laws need to mirror our values, especially as our society changes with regards to women's rights. Legislative action is the clearest way to send the message that this is not OK and that this country wants to protect its girls."
---
The 2019 Global Citizen Festival in New York will be presented by Citi and Cisco and in association with our Production Partner, Live Nation. MSNBC, Comcast NBCUniversal, and iHeart will serve as Presenting Media Partners and will air a live simulcast of the Festival on MSNBC and on iHeart Radio Stations. The Festival will also be livestreamed on YouTube and Twitter, presented by Johnson & Johnson. 
Proud partners of the 2019 Global Citizen Festival include Global Citizen's global health partner and major partner Johnson & Johnson, and major partners P&G, Verizon, and NYC Parks.