---
Why Global Citizens Should Care
Around 263 million children around the world don't attend school and these celebrities are using their platforms to build awareness to close the education gap. You can also help by taking action on this issue here.
---
Education is essential to helping children around the world reach their potential. School allows them to learn, grow, interact, and build confidence.
Increasing access to education is also one of the greatest ways to combat poverty. It helps people gain access to more job opportunities and resources, and improved access to education can strengthen a community's health, economy, environment, and more. 
Take Action: Tell the UK Government: Let's Be the Generation to Get Every Child in School
For around 263 million children around the world, however, the benefits of education are currently out of reach because they're unable to attend school due to conflict, natural disasters, poverty, and other factors.  
While improving access to education is ultimately the work of governments, these 10 celebrities are standing up for education and fighting to keep kids in school.
---
1. Drake 
Drake's song "God's Plan" generated a record-breaking 4.3 million Spotify streams in the US on the first day that it was released, but the hit of his album Scorpion is much more than just a catchy song.
"God's Plan" also became an anthem for philanthropy after Drake donated $75,000 while filming the song's music video. Drake surprised Miami Senior High School students by donating $25,000 to their school and brand-new uniforms designed by OVO, Drake's fashion label. Drake then gave a $50,000 scholarship to Destiny James, a first-generation college student at the University of Miami. 
In total, Drake gave out $1 million to residents of Miami while filming the music video for the song.
"God's Plan," which has over 800 million views on YouTube, not only shows Drake helping those in need. It also inspires viewers to give back to their communities as well.
Read More: Drake Just Donated $75,000 to Students in Florida
---
2. Dolly Parton
Dolly Parton's charity Imagination Library, which sends books to children. donated its 100 millionth book since it was founded in 1996. 
While the program started in the singer's home state of Tennessee, it now serves millions of children in four countries around the world.
"I always like to say that 100 million books have led to 100 million stories," Parton said in a statement. 
Read More: Dolly Parton's Charity Just Donated Its 100 Millionth Book to Kids
---
3. Beyoncé 
Beyoncé's BEYGood Initiative funded $100,000 worth of academic scholarships to historically black colleges and universities (HBCUs) in April. 
This came after her HBCU-inspired Coachella performance, which drew inspiration from HBCUs' bands, styles, and culture.
HBCUs are schools that provided an education to African Americans during segregation before the Civil Rights Act of 1964. Today, these schools have a rich history and provide higher education to diverse student bodies. HBCUs help thousands of people thrive academically, especially minorities and people of color.
The Homecoming Scholars Award Program helped students at four HBCUs: Xavier University of Louisiana, Wilberforce University, Tuskegee University, and Bethune-Cookman.
Last year, Beyoncé started the Formation Scholars program to celebrate the one-year anniversary of her album "Lemonade." The scholarship helped to send four students to Berklee College of Music, Parsons School of Design, and two HBCUs, Howard University and Spelman College.  
Read More: Beyoncé Is Funding 4 Scholarships to Historically Black Universities and Colleges
---
4. Gina Rodriguez
When Gina Rodriguez won her first Emmy for her role in Jane the Virgin, she decided to pay the prize money forward. She ended up donating the winnings to fund a full college scholarship for an undocumented high school student.
Rodriguez partnered with Big Brothers Big Sisters in Los Angeles to select a Latinx teen who attends Princeton University. Because of Rodriguez's donation, the student will be able to attend all four years of school without any financial strain or burden.
Read More: 'Jane the Virgin' Star Uses Emmy Money to Send Undocumented Girl to College
---
5. Nicki Minaj
An estimated 95% of American colleges are too expensive for most low-income students, according to a report from the Institute for Higher Education Policy last year. 
When you factor in level of income, the United States is the sixth most expensive country to receive a college education in. The average student loan borrower in the US has $37,172 in student loans, which is enough to buy a brand new Audi A4 or put a down payment on a house. This is a $20,000 increase from 13 years ago, and the rising level of student loan debt can be a huge financial strain on postgraduates who are just entering the workforce. 
For 37 of Nicki Minaj's college-age fans, otherwise known as "barbs," this financial burden dissipated when the pop star announced that she would pay their full tuition or remaining student loans. She also paid for fans' books and other education-related fees, according to Money.
Read More: Nicki Minaj Just Paid Off 37 College Students' Tuitions
---
6. LeBron James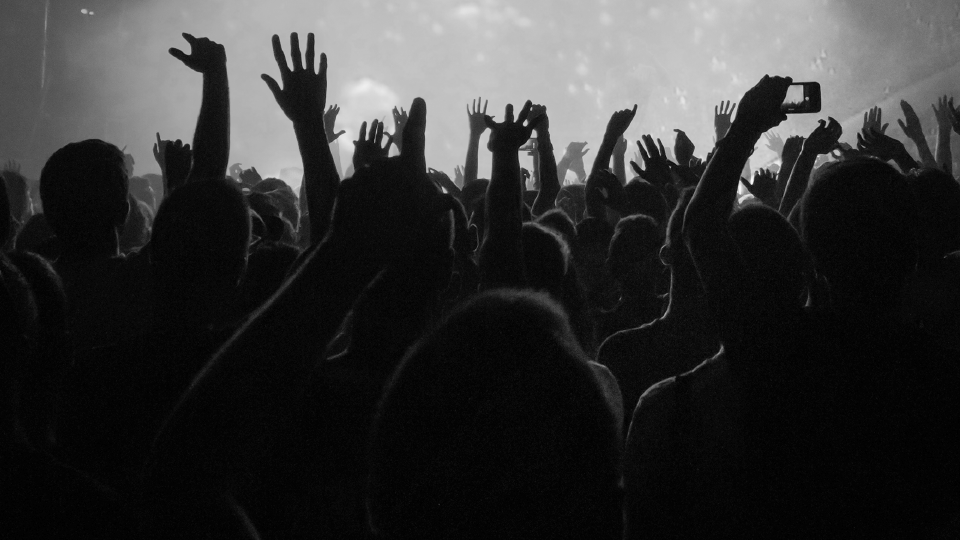 Image: AP Photo/Phil Long
In the fourth grade, LeBron James missed around 100 days of school because of a lack of structure in his life. He moved about a dozen times in the fourth grade, and the person he viewed as a father figure was in jail at the time. He had numerous other family and economic hardships that prevented stability. With the help of a sports mentor, James returned to school with better attendance, which eventually helped him to become the accomplished NBA player he is today.
James is now helping other kids stay in school after opening the "I Promise" school in July. The school, in Akron, Ohio, is designed to help at-risk kids and kids who are falling behind academically. 
James has gone above and beyond to make sure the students are provided with the proper resources to excel. The school provides free meals and an on-site food bank. It offers therapy, classes to deal with trauma, free Chromebook laptops for the kids to do their homework, and more. 
The I Promise school also helps the parents of these students as well by offering GED classes and job training programs. This way the kids can be further mentored at home and the community can be uplifted as a whole.
Read More: 7 Amazing Things About LeBron James' New School for Low-Income Students
---
7. Chance the Rapper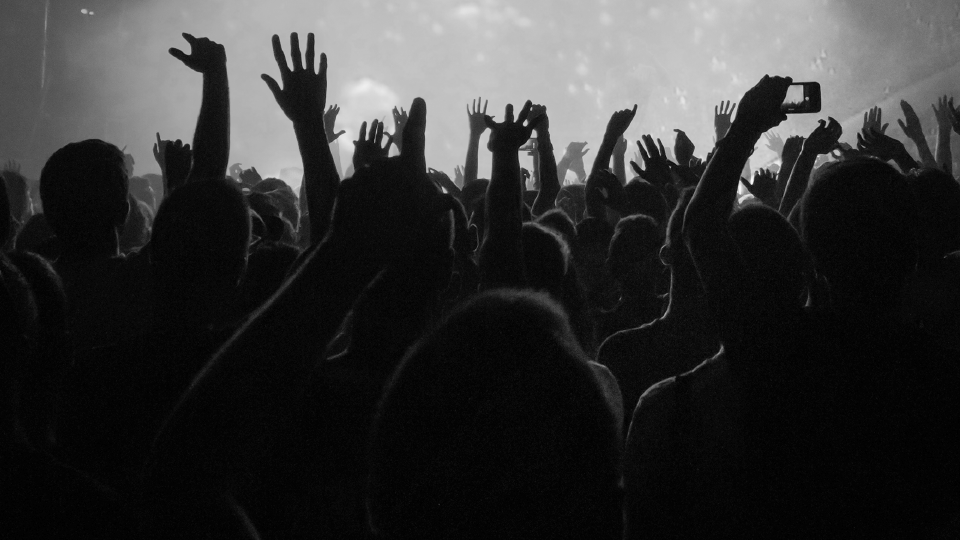 Image: Photo by Matt Sayles/Invision/AP
For the second year in the row, Chance the Rapper's nonprofit Social Works partnered with Lyft to help the Chicago Public School System. During their Round Up & Donate campaign in September, Lyft customers had the option to round up their fares to the nearest dollar. The extra change was then donated to The New Chance Arts and Literature Fund, which focuses on arts enrichment education.
Chance has long been an advocate for education, especially when helping in his hometown of Chicago, Illinois. In the past few years, he's hosted the teacher's awards in Chicago, donated to public school systems, and supplied computers to students in impoverished areas.
---
8. Rihanna
Rihanna has been an active philanthropist and a true Global Citizen by publicly advocating for education. In September, Rihanna was named the education ambassador of Barbados, where she's from. In this role, she promotes education, tourism, and investment for the island. 
Over the past year, Rihanna has used social media to help improve access to education not just in Barbados, but all over the world. With over 88 million Twitter followers, Rihanna tweeted several world leaders asking them to help fund education initiatives, including Prime Minister Erna Solberg of Norway, President of the French Republic Emmanuel Macron, and UK Prime Minister Theresa May. She asked Netherlands Prime Minister Mark Rutte to donate €100 million to the Global Partnership for Education (GPE), an organization that put 70 million kids into school between 2002 and 2015.
Rihanna has been vocal about education advocacy both on- and offline. In the Guardian, she published an op-ed about her goal to ensure that every child gets to go to school and spoke about her role as an ambassador for the GPE.  
"Education is a lifelong journey," she wrote. "We never know everything, but we constantly evolve as we learn more about our communities, this ever-changing world, and ourselves." 
Read More: Rihanna Just Added Barbados Education Ambassador to Her Resume
---
9. Diddy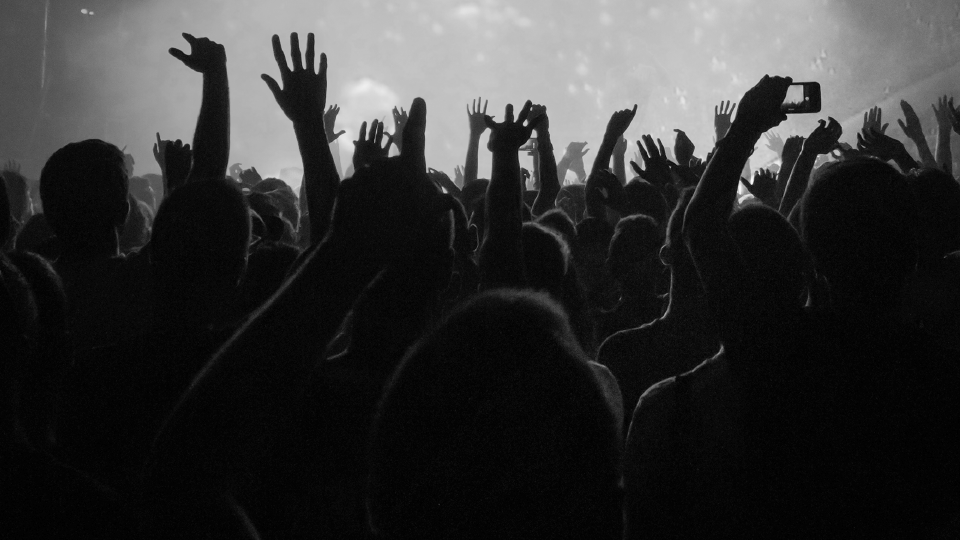 Image: By Shamsuddin Muhammad from Fort Hood, TX, USA (Diddy 13) [CC BY 2.0 (http://creativecommons.org/licenses/by/2.0)], via Wikimedia Commons
Diddy pledged to donate $1 million to open a third Capital Preparatory School in his home state of New York earlier this year. The school will be built in the Bronx, which is the borough with the highest school dropout rate in New York City, according to Mayor de Blasio's office. With Diddy's donation, Capital Prep will be able to educate more low-income students and people of color.
"It's about educating our children, bringing them up as leaders, bringing them up to fight for social justice," Diddy said. Preparing them for this world we live in."
Diddy has previously worked with the school's founder Dr. Steve Perry to open locations in Harlem, where he grew up, and Bridgeport, Connecticut.   
Capital Prep said that it's sent 100% of its low-income, minority, and first-generation high school graduates to four-year colleges every year since its first class graduated in 2006. 
Read More: Diddy Just Pledged $1 Million to Open a School for Underserved Students
---
10. Millie Bobby Brown
On this year's World Children's Day, UNICEF chose British actress Millie Bobby Brown to be its goodwill ambassador. The Stranger Things star is the youngest person to ever serve in the role at the age of just 14.
The actress plans to use her platform to stand up for bullying, education, and child poverty.
Millie Bobby Brown has been a victim of bullying herself. She deactivated her Twitter account in June after being cyberbullied. 
As a goodwill ambassador, she aims to help make schools a safer, kinder, and more accessible place for kids to learn.
Read More: 'Stranger Things' Star to Take on Bullies in New UN Role