Today marks a historic moment on the world stage: for the first time the Global Partnership for Education (GPE) Financing Conference was hosted jointly by a G7 leader, French President Emmanuel Macron, and the president of a developing country, Macky Sall of the Republic of Senegal.  Held in Dakar, Senegal, what it achieved will have a lasting impact for many years to come: $2.3 billion to support education in developing countries.
The guestlist at the conference demonstrated the universal recognition that education is the key to a fairer world. Attendees included seven heads of state, over 60 ministers, the President of the World Bank, leaders of UN agencies, civil society organizations and corporations, and not forgetting of course, GPE's Global ambassador, Rihanna, who closed the day with an inspiring thank you to all donors and advocates present.
Take Action: Call on US Government and Business Leaders to #FundEducation
"I would like to especially thank everyone who's pledged and donated today," Rihanna said at the event. "Give yourselves a round of applause because this is what we've wanted all along. We've made tremendous progress today, but of course, our work is never done."
"We have a long way to go and this is a fight that we're never going to stop fighting until every boy, and every girl, has access to education," she said. 
Amidst a tough climate of rising isolationist rhetoric and America's ongoing issues with its budget resolution, these results were impressive and demonstrate the power of our collective voice. 
In fact, Global Citizens took more than 263,682 actions since the campaign kicked off in earnest in April of last year — a rallying cry that was joined by Rihanna in the weeks coming up to the replenishment.
.@erna_solberg#throwback to 1 year ago when we talked about how important it is to #FundEducation. Now it's time… Will 🇳🇴 lead in Senegal on 2/2/18 with a $375M USD pledge to @GPforEducation? @glblctzn@claralionelfdnpic.twitter.com/KRFXbmMSbj

— Rihanna (@rihanna) January 17, 2018
Merci @emmanuelmacron for stepping up to co-host @GPforEducation's Financing Conference in Dakar! Will France 🇫🇷 pledge €250M for @GPforEducation tomorrow? @claralionelfdn@glblctzn 🌍

— Rihanna (@rihanna) February 1, 2018
hi @JulieBishopMP & @TurnbullMalcolm will you step up w/ a 🇦🇺 $200M pledge to #FundEducation at the @GPforEducation conference in Senegal tomorrow? Kick off your 1st year on the #HumanRightsCouncil by giving the universal human right to education! 📚🌏 @claralionelfdn@glblctzn

— Rihanna (@rihanna) February 1, 2018
🇬🇧 Hello @theresa_may and @PennyMordaunt, please continue to prioritize girls' education and be a top funder of @GPforEducation. Will @DFID_UK make a historic commitment of £380M to #FundEducation tomorrow? ✏️ @claralionelfdn@glblctzn

— Rihanna (@rihanna) February 1, 2018
Rihanna isn't the only major cultural figure who has spoken up for global education. She has also been joined by education activist and Nobel laureate Malala Yousafzai, who asked world leaders to #FundEducation in a powerful video released on her Twitter account; Bono, who wrote about the need to fund girls' education through GPE in an op-ed for Time Magazine; and Pope Francis, who called on heads of state to provide "integrated education for children throughout the world, especially those affected by conflict, famine and inequality."
In fact, the Global Partnership does just this, working with teachers, students, and partners from 89 developing countries to provide educational services to children in some of the hardest-to-reach parts of the world. Nearly half of the countries GPE operates in are "fragile" or "conflict-affected" states, according to the group's classifications. 
Between 2002 and 2015, the partnership helped to get more than 70 million kids into school in partner countries, and has trained hundreds of thousands of teachers
Global Citizens called on the major funders of GPE to increase their commitment to the fund in an effort to help get an additional 870 million children in school. 
Key countries targeted by Global Citizens' actions and our high level campaigning stepped up for education: the EU, Norway, and the UK were the biggest donors on the day, committing EUR 337.5 million, NOK 2 billion, and GBP £225 million, respectively, with Canada reaffirming their commitment of CAD $180 million announced a few days ago at the World Economic Forum, in Davos and Australia continuing as a key supporter with $90 million.  
France, which co-hosted the financing conference, committed EUR 200M to the GPE (almost two hundred times its previous commitment of $1 million), along with a EUR 100M commitment on bilateral education support, Macron announced.  
"Our duty is a moral one," Macron said. "Our commitment to education is a commitment to allowing our youth to choose their future." 
"Opening a school is closing a prison," he added. "We want to close a lot of prisons." 

In other positive news, Argentina and Japan — G7 and G20 countries that Global Citizens have consistently called upon to deliver for education — were at the financing conference to support GPE. Argentina announced that education would be a priority on the G20 agenda for the duration of 2018, while Japan committed USD $1.76 million.
The United Arab Emirates also stepped up to #FundEducation as a first-time donor, making an unprecedented first-time commitment of USD $100M to the GPE.
.@GlblCtzn CEO @Hughcevans at @GPforEducation Financing Conference:

"We need to have authentic conversations with world leaders who say that the key to fighting extremism is education, and yet when they have the perfect opportunity to invest in education they fail to do so." pic.twitter.com/jFona6Bnev

— Global Citizen Impact (@GlblCtznImpact) February 2, 2018
And it was not simply donor governments that stepped up — a key part of the GPE's ask was for developing countries to increase their domestic expenditure to 20% of their overall budget. Senegal, Somaliland, Sudan, Gambia, Ghana, Bhutan, Cambodia, Grenada, and other countries all responded to this demand. 
These results would not have happened without Global Citizens working tirelessly alongside our partners — so thank you to each and every one of you, Results, ONE, GCE, Save the Children and more, for having your voice heard.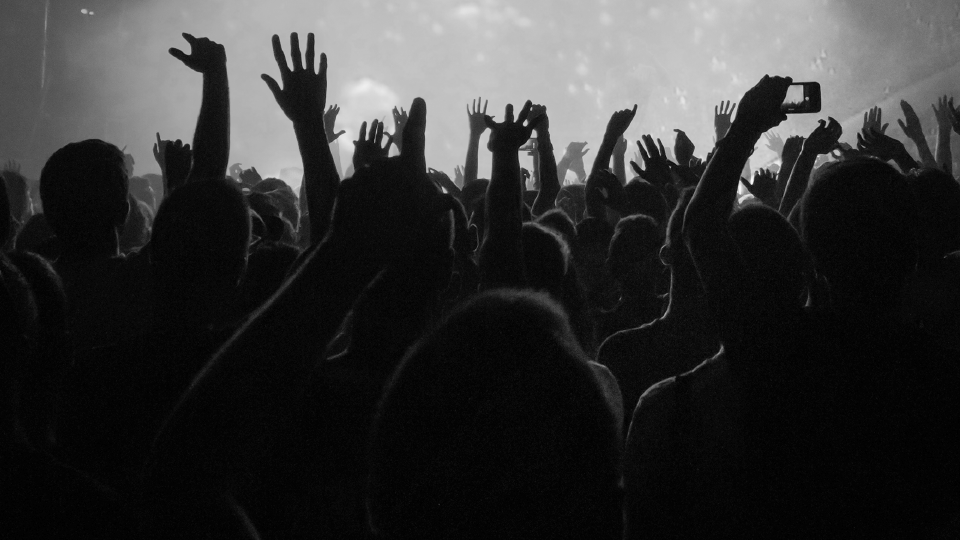 Image: Daniel Dorsa for Global Citizen
Despite all this progress, the commitment total fell short of the $3.1 billion GPE needs to reach 870 million children in 89 developing countries around the world with the quality education every child deserves. 
Based on Global Citizen's calculations, this lower amount is set to provide at least 573.5 million children with improved quality and access to education in developing countries. This means we need to keep the heat on businesses and governments to help up to 300 million children that GPE could provide a brighter future for if they hit their full replenishment target.
In other words, our work is far from done. 
The focus over the next year will be encouraging private foundations to help plug the gap and asking G7 and G20 donors who are not yet at the table, or who could do more, to use opportunities like the G7 and G20 later this year to make new or top up commitments to GPE.
So please, stay with us, and with the many millions of children who urgently need an education.