Why Global Citizens Should Care
Public schools are facing budget cuts throughout the US, putting kids in precarious situations further at risk. LeBron James' I Promise school is a vision of what a robust public school can look like — well-funded, holistic, and inspirational. You can take action for universal quality education here.
---
When LeBron James was in the fourth grade, he missed around 100 days of school because of a lack of structure in his life.
The basketball legend might've fallen further behind and eventually dropped out had it not been for the help of a sports mentor, but James ended up returning to school on a regular basis — and the rest is history.
Now James wants to pass on his good fortune to similarly struggling youth, according to SB Nation.
Take Action: Call on US Government and Business Leaders to #FundEducation
On Monday, James opened the "I Promise" school, a collaboration with Akron Public Schools in Akron, Ohio, which seeks to help kids who are behind in their educations get back on track.
"I want people to know that these kids should still have the same opportunity as everybody else," he said at the school's opening. "That's what's most important. Us as adults, we have a responsibility to not let these kids down, to continue to be the teachers, the mentors, the parents, the coaching, the life skills, the superheroes ... whatever it is that gives the inspiration, everything, that's our responsibility. These kids are our future and they have dreams and aspirations bigger than the city of Akron, than the state of Ohio, than the USA."
The school currently serves 240 at-risk third and fourth graders, but will expand each year to eventually span first grade through eighth grade, SB Nation reports.
James is the primary donor of the school and his experience informs the school's above-and-beyond approach to learning.
Read More: LeBron James' 'I Promise School' Will Help At-Risk Kids With Specially Designed Curriculum
"We are going to be that groundbreaking school that will be a nationally recognized model for urban and public school excellence," I Promise principal and Akron native Brandi Davis told USA Today. "We are letting people know it is about true wrap-around support, true family integration, and true compassion."
Here are seven amazing aspects of the I Promise school.
---
1. The school will be open longer than traditional schools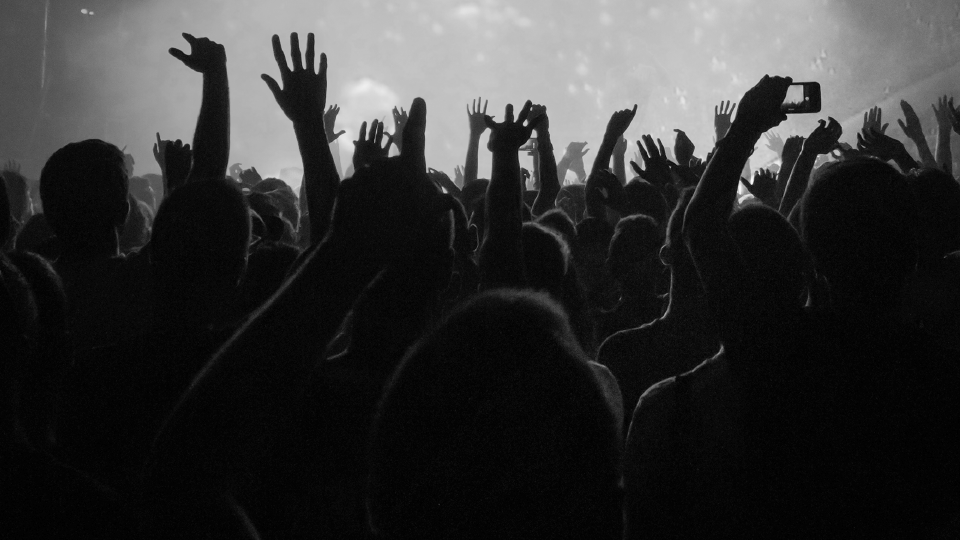 James said that for many kids who grow up in poverty, time outside of school can be dangerous because of potential exposures to violence and bad habits.
The I Promise school will be open longer than normal schools, with regular school hours going from 9 a.m. through 5 p.m. and extracurricular activities afterward. There will also be a seven-week summer camp each year, according to the Los Angeles Times.
And James' commitment to the students doesn't end there. He's promised to fund college tuition at Akron University for all students who complete the I Promise curriculum.
---
2. There's free breakfast, lunch, and snacks, and an on-site food bank
Registration is open for Operation Orange, the Foodbank's sixth annual 24-hour volunteer event on September 7 & 8! Register today at https://t.co/WhkfTz7BPJ! pic.twitter.com/Z1Dq0cYfK1

— ACRFoodbank (@ACRFoodbank) July 26, 2018
Throughout the US, 41 million people struggle with hunger, including 13 million kids, according to Feeding America, which has a enormous impact on their ability to concentrate and learn in school.
To make sure students are getting what they need to eat, they'll receive free breakfast, lunch, and snacks throughout the day. The I Promise school also has an on-site food bank stocked by the Akron-Canton Regional Foodbank to include fruits, vegetables, and everyday staples.
Read More: LeBron James: 'Racism Will Always Be Part of the World'
---
3. The school offers GED classes and job training for parents
LeBron James promise to Northeast Ohio is being fulfilled this morning. The I Promise School opens this morning in Akron! For more details tune into @wkyc. @lebron@IPROMISESchool#Akron#IPromise#CLEpic.twitter.com/xRdlsGMIc5

— Austin Love (@AustinLoveTV) July 30, 2018
Kids have a harder time thriving if they're guardians aren't thriving, so in its mission to be holistic, the I Promise school will help parents succeed in life with GED classes and job training programs, according to the Times.
---
4. Students will be taught how to cope with trauma
Ready for year-round school 💪🏾 #IPROMISE#WeAreFamilypic.twitter.com/FYZCCeCfHh

— I PROMISE School (@IPROMISESchool) July 31, 2018
Early childhood trauma can significantly impair a student's ability to learn. Similarly, ongoing stress and trauma in a student's life can be harm his or her ability to process information, regulate emotions, and much more.
The I Promise school will offer both therapy and classes on how to deal with trauma.
---
5. Every student gets a bike
The kid from Akron with his kids from Akron. #IPROMISE#WeAreFamilypic.twitter.com/NbRp3BN4SY

— I PROMISE School (@IPROMISESchool) July 30, 2018
James often says that his childhood bicycle gave him a sense of freedom that prevented him from going down the wrong path. As a result, he's giving every student in the school a new bicycle. For kids who live nearby, having a bike is also a great way to commute to school. 
Read More: LeBron James Just Delivered Nikes He Helped Design for Kids With Disabilities
---
6. They also get Chromebooks
A growing educational disparity in the US involves internet access, and while the I Promise school isn't equipping each student's home with Wi-Fi, each student is receiving a Chromebook laptop made by Google so they can do their homework and study.
---
7. The school is beautiful
@KingJames dream of opening a school in his hometown is now a reality🙌. 👀 LeBron on NBA TV at 3:30 pm/EST as he discusses the opening of @IPROMISESchool 👏 pic.twitter.com/ugMFUtmsVh

— NBA TV (@NBATV) July 30, 2018
As schools around the country face problems from crumbling ceilings and walls to insect infestations to failing central air systems, the I Promise school sets a different example.
Read More: How Steph Curry and Lebron James Stack Up in the Charity World
The school has state-of-the-art classrooms and laboratory spaces, inspirational murals throughout, and areas for after-school activities.
We're excited to team up and create this mural for the I Promise School in Akron. The artwork took about 3 weeks and couldn't be happier how it turned out! The school is amazing and has the potential to radically change education and do great things! pic.twitter.com/kEVVinJVzW

— GV Art + Apparel (@GVartwork) July 30, 2018
114 pairs of @KingJames game worn shoes line the walls of the @IPROMISESchool lobby 🤯🔥 #IPROMISEpic.twitter.com/7J0yZpUo9G

— LJ's Fam Foundation (@LJFamFoundation) July 30, 2018