Why Global Citizens Should Care
The United Nations' 17 Global Goals work together to end extreme poverty. Global Goal 10 calls for reduced inequalities to ensure everyone, regardless of race, gender, sexuality, or disability, has equal access to opportunities; but racial discrimination affects all areas of the Global Goals from health care to education. This Black History Month is an opportunity to reflect and engage with anti-racism, as well as celebrate Black British culture. Join the movement by taking action here to help achieve the Global Goals.

After a summer of demonstrations against racial injustice around the world, the UK's Black History Month this October has felt more important than ever. It's perhaps the most significant since the celebration first started in 1987. 
After the protests that began around the US against police brutality following the killing of George Floyd in May, activists in Britain took the chance to amplify the anti-racism work happening here. Thousands gathered in towns and cities all over the country in June, from London to the Shetland Islands, in solidarity with the US Black Lives Matter movement and to protest against racism in Britain. 
Whether that's apparent in police practices like stop and search, which research has shown disproportionately targets Black people; or in high-profile cases like the Windrush scandal which saw British citizens wrongly deported to the Caribbean; or in the lack of justice for Grenfell tower fire victims — there's plenty of evidence the UK has problems with systemic racism too. 
One of the biggest messages to come out of the protests was about the lack of knowledge in the UK about Black history and culture, with hundreds of thousands signing petitions for more inclusive education in schools. Britain's history of colonialism has come under the spotlight too — with campaigners pointing out that it is conspicuously lacking from the national curriculum. 
The demonstrations, petitions, and media debates have raised the profile of a generation of Black British thinkers and activists doing vital work. Here are just a few people you should definitely follow to learn more.  
1 & 2. Aima and Natasha
Black Lives Matter in the UK has been driven by young people. Students Aima, 18, and Natasha, 21 (who tend not to use their surnames in interviews), started chatting online during the US protests and decided to launch a similar movement in London, LDN BLM. 
Speaking to the Guardian at a demonstration on June 10, Aima said: "When I moved to the UK from Nigeria in 2012, I saw so much that I have never seen before… there was a lot of racism in school." 
Natasha said: "This is a sign of real change and people want things to be different. I'm here to call for justice for Grenfell. There are residents who still don't have housing." 
The pair were contacted by other young people, like Tyrek Morris, a journalism student in Manchester, and together they formed @AllBlackLivesUK a youth-led movement organising protests every week across the country.

3. Lavinya Stennett 
Lavinya Stennett is the 23-year-old founder of the Black Curriculum, a social enterprise that provides resources, teacher training, and workshops covering Black art and music for schools. Their material offers an engaging way for Black British history to be taught — for example, exploring how reggae and calypso music influenced the UK music scene in the 1970s.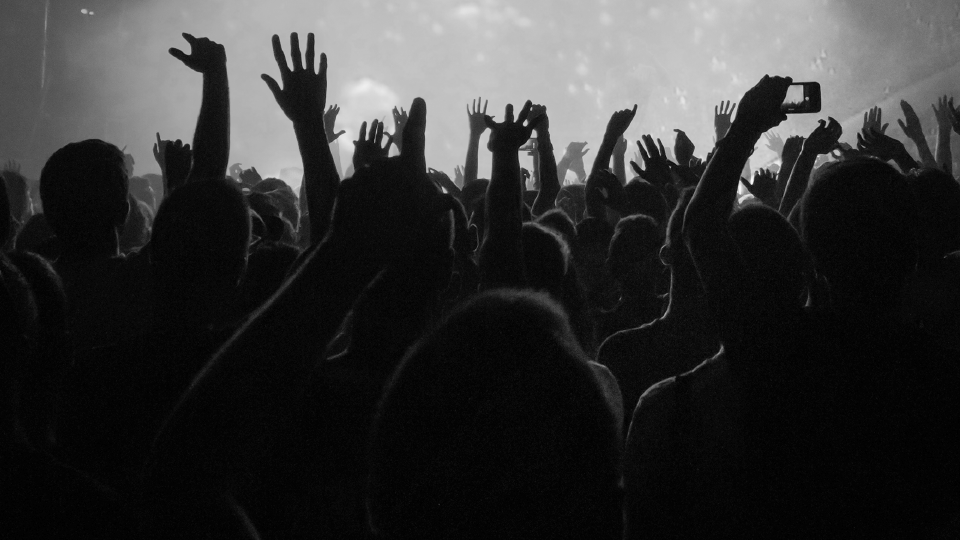 Stennett told Global Citizen in July: "Often when I learned about Black people in Britain in school it focused on dehumanising experiences — there might have been a few lessons about slavery for example, but there was nothing empowering on the curriculum."
4. Dr. Shola Mos-Shogbamimu
Shola Mos-Shogbamimu is a British-Nigerian lawyer frequently seen at the front of protests, like the London's Women's March in 2017 which she co-organised. She has also spoken out about race including, for example, the way Meghan Markle has been treated by UK media. 
A clip of Mos-Shogbamimu on ITV's breakfast show This Morning, carefully explaining the racism Markle had experienced in the UK went viral in January. 
She tweeted: "It is not the job of Black people and ethnic minorities to educate white people on racism perpetuated by white people. White folks need to educate themselves."
"It is not the job of black people & ethnic minorities to educate white people on racism perpetuated by white people. White folks need to educate themselves on #racism."

Me explaining what racism is from the lens of #WhitePrivilege on #thismorning#royalcrisis#HarryandMeghanpic.twitter.com/bNcFfy5qZA

— Dr Shola Mos-Shogbamimu (@SholaMos1) January 13, 2020
5. Akala
A MOBO and BAFTA award-winning rapper, writer, and social entrepreneur, Akala has been speaking out about race in the UK for years — most recently in a mini-explainer series on his YouTube channel. 
In 2019 Akala published Natives: Race and Class in the Ruins of Empire, a part-biographical exploration of the legacy of Britain's racialised empire on modern life, covering everything from stop and search to the rise of the far right.
6. Munroe Bergdorf 
Munroe Bergdorf is a model and prominent voice for trans lives in the UK. 
In 2017, Bergdorf was hired by L'Oreal as the beauty company's first transgender model — but was dropped after she posted about racism on social media (she has since rejoined the company to sit on its diversity and inclusion board after its new chief exec reached out). 
Speaking to Time magazine in the context of the BLM protests this summer, Bergdorf said of her row with the company: "What I said three years ago is now the common understanding of what is going on in society. We're seeing the symptoms of the problem playing out." 
"We need to really understand that sometimes saying the uncomfortable thing is actually what's needed for progress."

Find out why @MunroeBergdorf is one of the 2020 Next Generation Leaders: https://t.co/4uKvPc8ECYpic.twitter.com/SxE37t63BZ

— TIME (@TIME) October 11, 2020
7. Afua Hirsch 
Afua Hirsch is a journalist, trained barrister, and the author of the best-selling book Brit(ish): On Race, Identity and Belonging. The book explores Hirsch's own Ghanaian heritage in the wider context of British colonial history and its impact on the rest of the world, challenging the white-centred perspective of lessons taught in school.

Hirsch writes: "Empire is not Black history, it is British history and informs the history of whiteness and how white identities were constructed as normal, civilised, aspirational — relegating everyone else to some kind of otherness." 
8. Reni-Eddo Lodge 
Reni Eddo-Lodge's 2017 book Why I'm No Longer Talking to White People About Race topped the UK's official book charts in June this year in the wake of BLM protests.
This achievement made Eddo-Lodge the first Black British author to make the top slot since the ranking began — something she described as a "horrible indictment of the publishing industry."
Racism is all about power. We must fight it with everything we've got 👇 @renirenipic.twitter.com/Q3XFkNh7ye

— Global Citizen UK (@GlblCtznUK) July 18, 2019
The book, which started as a viral 2014 blog post, is a sharp dissection of the ways systemic racism manifests in the UK and is a must-read for anyone who wants to learn more.
9. Lady Phyll
Phyll Opoku-Gyimah, widely known as Lady Phyll, is co-founder and executive director of UK Black Pride, an organisation that celebrates and campaigns for the rights of LGBTQ+ people of African, Asian, Caribbean, Middle Eastern, and Latin American descent, and fights discrimination in the UK. 

It started as a festival Lady Phyll co-founded back in 2005, as an alternative addition to the UK's annual gay Pride celebrations, focusing on the experiences of LGBTQ+ people of colour.  
She has spoken a lot about allyship and what motivates her as an activist. "Some of us are born with a nagging, persistent, and stubborn feeling that we are part of the solution," she said. "And I'm one of those people…I decided to follow my gut and engage with the work."
10. John Boyega 
John Boyega, who plays Finn in the latest Star Wars films, might be best known as a Hollywood star, coveted by directors.
But this year he's been using his huge platform to support Black Lives Matter protests and speak out about racism in the UK and in the film industry — including his experience with the Star Wars franchise. His passionate speech to protesters in London's Hyde Park has been watched millions of times.
He later told GQ magazine: "Sometimes you just need to be mad. You need to lay down what it is that's on your mind. Sometimes you don't have enough time to play the game." 
11. Alexandra Wilson
The 25-year-old Alexandra Wilson has already done so much in her career as a barrister to challenge racism in the UK's legal system. 
Her book, In Black and White: A Young Barrister's Story of Race and Class in a Broken Justice System, tells the stories of courtroom dramas from her perspective as a mixed-race lawyer starting out in her career.
In September, Wilson found herself in the news for a different reason, when she was mistaken for a defendant three times in one day by her fellow colleagues in the courtroom, sparking a debate about how Black professionals are viewed in Britain. 
"I don't expect to have to constantly justify my existence at work," Wilson tweeted.
In just 3 months I'll be defending and prosecuting in the Courts of England and Wales. I'm 24. I'm mixed-race. I'm from Essex. I'm not posh. I worked hard and NEVER listened when people said the Bar wasn't for people like me. THIS is what a barrister looks like. pic.twitter.com/f5CHh1nji5

— Alexandra Wilson (@EssexBarrister) January 4, 2019
12. David Olusoga 
David Olusoga is a history professor and TV presenter, who published Black and British: A Forgotten History in 2016, which documents the stories of people with African heritage in Britain, going back to the Roman times. He also made a BBC programme of the same title.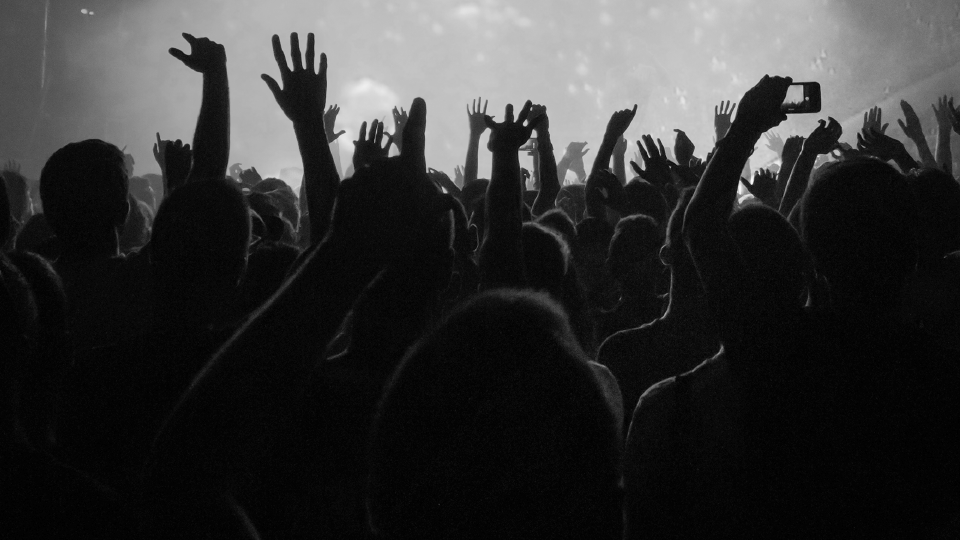 In an op-ed published in the Guardian, Olusoga wrote: "Black History Month 2020 is infused with the spirit of this remarkable year, one in which millions of people have engaged with ideas of race and racism as never before."