Why Global Citizens Should Care
We cannot end poverty and achieve an equitable society without fighting racism. But without knowing the truth of our own history, it's impossible to build towards an equal future. You can join us and take action here.
Amid global Black Lives Matter protests, the UK is reckoning with its history of colonialism and role in the Atlantic slave trade, as hundreds of thousands of people sign petitions for these subjects to get more attention at school.
The toppling of a statue of slave trader Edward Colston in Bristol during one such protest on June 7 has helped spark a national debate — prompting questions about the way historical figures responsible for the enslavement of thousands of people should be remembered.
The answer for many young activists is through education. Dozens of petitions have launched in June calling for Britain's colonial past to be taught as a compulsory part of the curriculum. Right now, it's merely an optional part of history lessons.
One petition on the UK parliament's website has gathered 234,000 signatures, therefore exceeding the threshold of 100,000 names to be eligible for parliamentary debate.
It states: "Colonial powers must own up to their past by raising awareness of the forced labour of Black people, past and present mistreatment of BAME people, and how this contributes to the unfair systems of power at the foundation of our modern society." 
Another petition on Change.org — which will be sent to the education secretary Gavin Williamson — has almost 350,000 signatures and calls for "imperialism to be studied in more depth" in secondary school. The authors of the petition write that by excluding "the evils of British Imperialism and how members of the African Diaspora contributed to the British nation-state" from education, progress on race equality has been hindered. 
Campaigns for a better public understanding of the atrocities that took place in Africa, Asia, and the Caribbean under colonial rule, as well as immigration to Britain from former colonies in the 20th century, aren't new. The Runnymede Trust, a race equality think-tank, made the case as recently as July 2019 — but now the issue is truly in the spotlight.
Lavinya Stennett — a recent graduate who founded the social enterprise The Black Curriculum in 2019 — has also written an open letter to Williamson calling for a review of the school syllabus in light of "increased awareness of racial history in Britain in recent weeks" due to the Black Lives Matter protests and the events in Bristol.
"We have existed in Britain and been pioneers, inventors, icons," Stennett told BBC News. "And then colonialism happened, and that has shaped the experiences of Black people. But that is not all we are." 
The Black Curriculum aims to address the gaps in education that miss out on the long history of contributions to Britain from the Black community. It offers course materials, teacher training, and delivers lessons covering everything from the origins of calypso music to the activism of the British Black Panthers who were inspired by the US civil rights movement.
The group has given Williamson until June 22 to issue a response to their demand for a review of the syllabus. That date has been chosen because it marks Windrush Day, celebrating the arrival of people from Jamaica on the first Windrush voyage in 1948, to help rebuild Britain after the Second World War. 
Another organisation, Fill the Blanks, was launched in January by a group of sixth form students all hailing from countries that are former British colonies. The group argued in an article for Dazed magazine on June 9 that there is a "gaping chasm" in how colonialism is taught.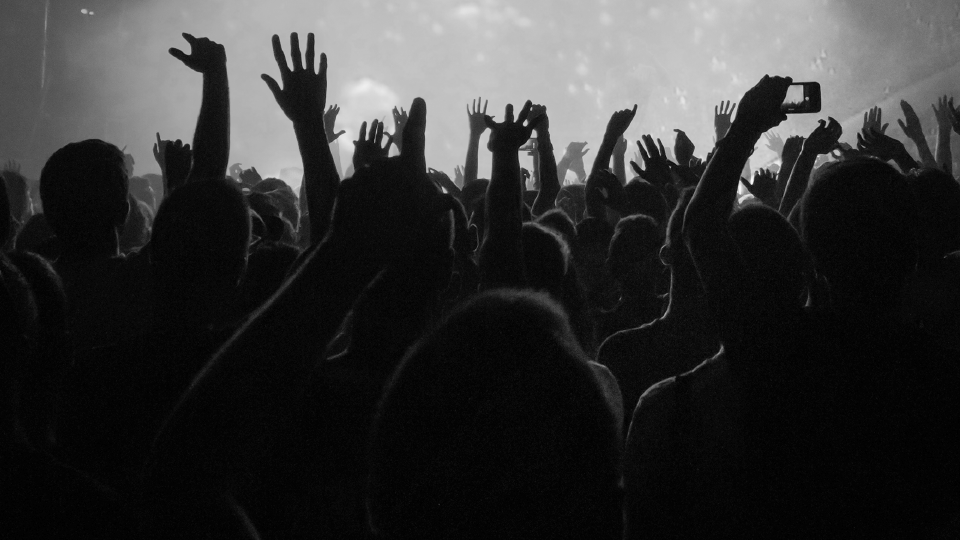 "Without this history, we lack the knowledge we need to tackle the culture of white supremacy," the group wrote. They also point out that the Royal Historical Society has produced research demonstrating that whitewashing the school curriculum puts off Black and Minority Ethnic (BAME) pupils from continuing to study history beyond secondary school.
Colston himself — the man whose statue was sunk into Bristol's harbour— made a fortune through the slave trade in the 1600s.
As Londoners it's only right that our statues, street names and other landmarks reflect our values in 2020. Yesterday I unveiled a new commission that will look at how our public realm should celebrate the diversity of our city.https://t.co/YlvNpwlpL4

— Mayor of London (gov.uk/coronavirus) (@MayorofLondon) June 10, 2020
Through his work at the Royal African Company he was responsible for transporting 84,000 people captured in West Africa to America, 19,000 of whom are thought to have died on route. He was also a philanthropist whose donations to the city of Bristol led to dozens of buildings, streets, charities, schools, and other institutions being named after him
Now this global debate has become an essential part of a legacy that has seen the removal of other statues too. Sadiq Khan, the mayor of London, ordered a review of the capital's statues and street names on June 9.
In Bristol, change has already begun, with music venue Colston Hall — once boycotted by many of the city's artists — committing to changing its name. And all over the world too, statues of colonial rulers are being removed.
Some critics of the action in Bristol, such as Conservative MP Simon Clarke, said that it was akin to "rewriting parts of history that are painful".
But many campaigners have argued that it's quite the opposite: far from rewriting history, they say it's crucial the public learns more about our past — and say that school is the perfect place to start.
Perhaps in 2020 Britain is finally getting to know itself. As historian and broadcaster David Olusoga wrote in an article on June 8, the day after Colston's statue was removed: "This is history. It is one of those rare historic moments whose arrival means things can never go back to how they were."