Why Global Citizens Should Care: 
We cannot end poverty and achieve the UN's Global Goals without fighting racism — which impacts equality across sectors like health care, education, and employment opportunities. Organisations like the Black Curriculum help by making sure young people understand how migration and Black British culture have shaped the country, as well as the impacts of systemic racism. You can join us and take action here.

Lavinya Stennett was still a third-year student at university when she had the idea for the Black Curriculum, and just one year later, the social enterprise has found itself at the forefront of conversations about race and education in the UK.
The Black Curriculum provides teachers with the resources they need to bring insights about Black British history and culture into their lessons — knowledge that is woefully lacking in the curriculum currently.
While Stennett's team was already having an impact, the global Black Lives Matter protests this summer have thrown the organisation, and the message it stands for, into the spotlight.
In June, hundreds of thousands of Brits signed petitions calling for the UK curriculum to include more about the histories of colonialism and migration that have shaped modern Britain.
The 23-year-old Londoner told Global Citizen what it has been like setting up a social enterprise at a young age and what she wants the Black Curriculum to achieve.
This conversation has been lightly edited for brevity.
What inspired you to set up the Black Curriculum?  
I was studying African studies at SOAS [a university originally known as the School of Oriental and African Studies, in London] and I was awarded a scholarship to do a semester abroad in New Zealand. 
I studied Indigenous land rights there and I was immersed with Maori culture. I began to realise that there was a heavy recognition of the history of colonialism in New Zealand, and throughout my classes at the university there. 
It seemed like people were really united in terms of recognising that it was something the country had been through and they needed to acknowledge it.
They have a long way to go but it was much better than it is in the UK. It made me feel inspired when I came back to London and thought about what we could do here.
So you started to think about the education system?
Yes, I wanted to have a curriculum that was fundamentally about teaching our history and teaching the truth of it in a very anti-racist way. 
Often when I learned about Black people in Britain in school it focused on dehumanising experiences — there might have been a few lessons about slavery for example, but there was nothing empowering on the curriculum.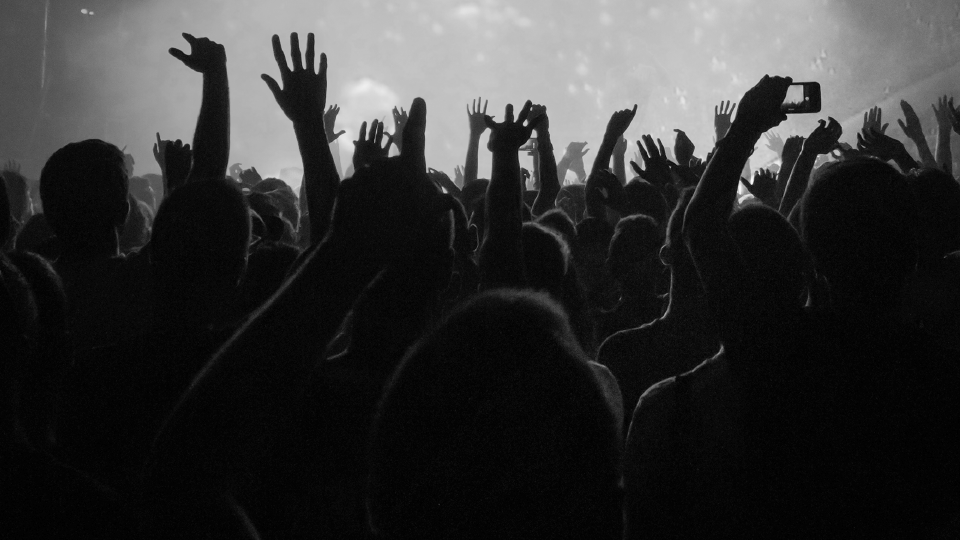 It was only at university that I learned that there was so much more to the history of Black people in Britain that isn't taught. I thought: "what about young people who don't go to university who would never have had a chance to learn this?"
University is far too late. And even then, it's something that has to be opted into to learn — there's a much lower uptake of degrees related to race and culture compared to say, economics or law. So that was why I thought about content aimed at 8- to 16-year-olds. 
What was it like turning your idea into a real-life project? 
Once we had the concept it was about finding people to work with, and it was busy because I was doing my dissertation at the same time. 
But I got people on board who were so like-minded that they really helped to set it all up. [The Black Curriculum was launched with post-graduates Bethany Thompson and Lisa Kennedy and it has an advisory board of experienced professionals]. 
There was the business side — making sure everything was set up legally, [and] we had professionals who offered guidance and carried the load a bit. It was a supportive community of people who were interested in doing something. 
We started with three people, myself included, and we grew swiftly to just under 30 people being involved. We got graphic designers, researchers, and teachers to help design the content. 



What does the day-to-day work of the Black Curriculum team consist of? 
The core work is always developing, but day-to-day we deliver training and provide resources in schools. We have team members who have professional teaching experience who teach workshops. 
We started in London and had begun to do sessions around the country, but COVID-19 has stopped that for now, so we pivoted to doing more things online.
The rest of the work is about content creation, making sure we have the resources that schools use even if we're not there to deliver a workshop.
In our lessons we use music and the arts to teach social history. How reggae music from Jamaica united a lot of subcultures in the 1980s, for example. We use music as a way in, but it's about studying how cultures have been formed by movement and migration.
Music from the Caribbean has had such a big impact on British society and through music we can study language, sociology, history, etc. 
What has the reaction of young people and schools been like? 
It's been overwhelmingly positive, and some of them have developed their projects off the back of what we've taught them. 
It's been lovely to hear the experience of teachers before and after, and how they've adapted conversations about curriculum and race too. We're hoping to keep going and see more teachers expanding their syllabus to better reflect this history.
What about now the Black Lives Matter protests have reignited, do you think there's more appetite for change?
Definitely. One of the things that has really come out of conversations around BLM is that this isn't just a moment for now, but something that needs to keep going. I'm really interested in sustainable change and so that's been encouraging to see and hear. 
It's good to have the demand for what we're doing, but also see the good things other people are doing in this area and pushing for change. 
You wrote an open letter to the education secretary Gavin Williamson in June, did you get a response? 
It's interesting that you ask. We got two responses, first one was "no" then we got a "no, I'm busy right now, but we support the work you do". He said we could meet his officials again but we really want to meet the minister.
We actually met Department of Education officials back in December and they said we would need to speak to the minister for change to happen, so we've gone round in circles a bit.
Still, that's not bad for your first year as a social enterprise. What advice do you have for other young people who want to follow your footsteps?
Go for it, get guidance but don't let critical guidance stop you. If there's something you feel strongly about, listen to that. Look for places you can get grants —  we got grants initially from Peace First and the Princes Trust. 
Our goal eventually is that we would like to get this curriculum incorporated into the national curriculum, but up until then we'll keep doing what we're doing and working with individual schools.